Laundry! It's never ending. How many loads do you do in a week? Might as well have some pretty laundry planner stickers to represent that pile, right? These laundry baskets and washing machine stickers coordinate with Erin Condren Life Planners and make laundry day seem…cuter? Is that possible?
Pretty sure what would really make laundry day cuter is to have someone else do it but until then…
I'll just have to be happy with a cute planner instead.
Laundry planner stickers
Download a PDF file of Letter Size (8.5″ x 11″) laundry planner stickers below! Check out some of my other free planner printables including the mason jar hydration sticker and spring planner stickers shown above.
These stickers (especially the washing machines) are simple to print and cut without needing a Silhouette. I like to use Avery full-sheet labels and a couple of other little tools to get the job done simply and quickly.
Avery White Full-Sheet Labels for Inkjet Printers, Pack of 25 Sheets (8165)
Fiskars 12 Inch Titanium SureCut Paper Trimmer (01-005454)
EK Success Cutter Bee Precision-Cut Scissors
Already have them all? Subscribe so you don't miss any freebies! I'm making another one next week (I may need an intervention.)
Not your style? Check out these other cute laundry planner stickers for sale on Etsy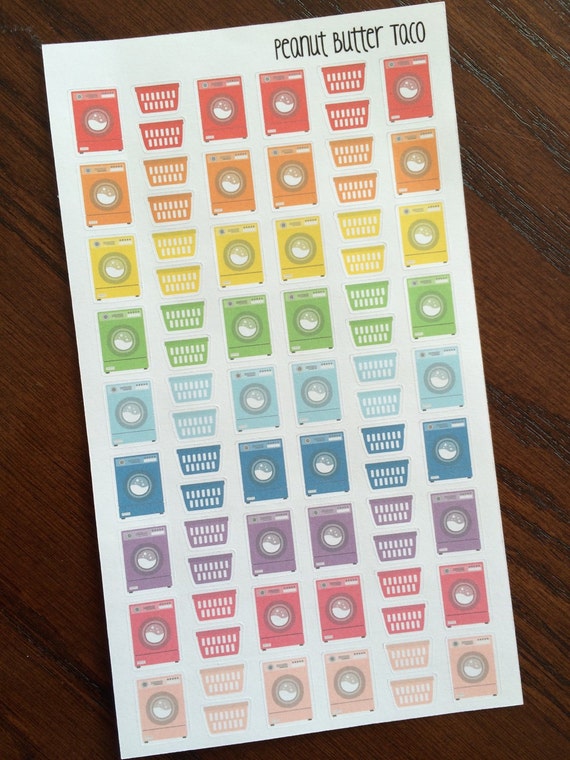 Laundry Planner Stickers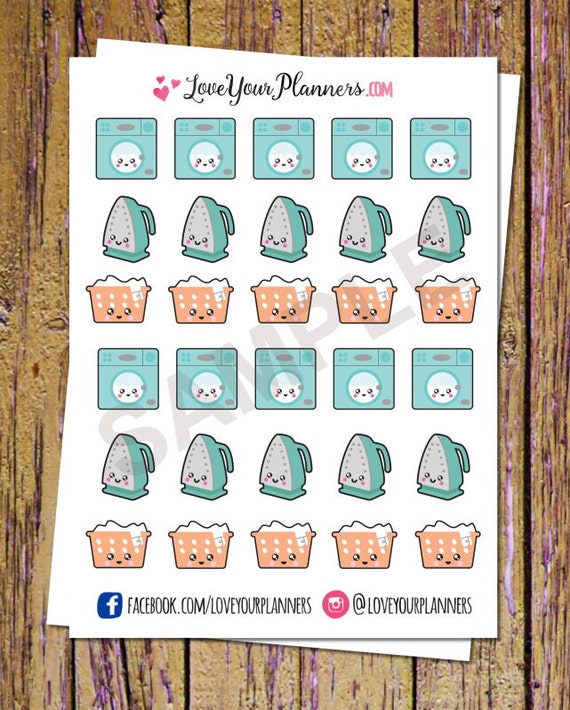 Kawaii Laundry Planner Stickers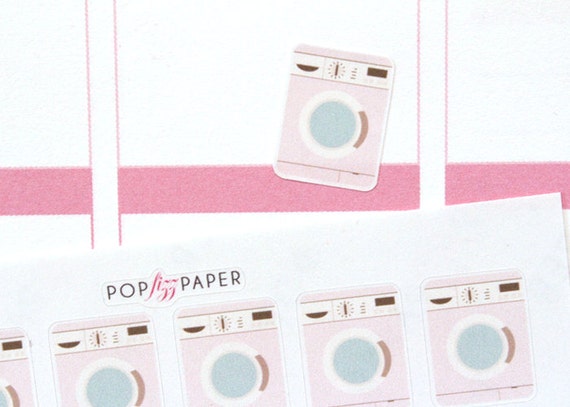 Pink Washing Machines

&