Back-to-school clothes shopping is a breeze where we live. You can buy summer play clothes for dirt cheap in July and August and that's what both my kids wear to school until oh…October? At that point we put on fall clothing and just sweat to death in them because that graphic tee with a watermelon slice just seems wrong even if it's still 80 degrees out.
While buying the clothing may be simple, getting two groggy children dressed every morning is a more daunting task. We tend to run late for just about everything anyway. Add drama over clothing choices plus a missing sock or shoe and our morning goes downhill quickly.
Organizing school clothes
Thanks to two of these little gems, those are a few battles I'm not going to fight this year.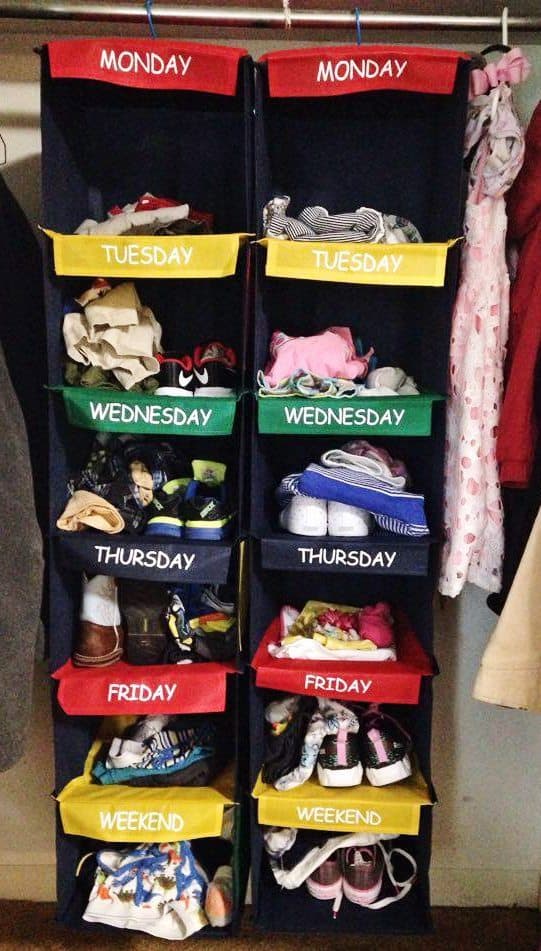 DAILY ACTIVITY ORGANIZER – 6 SHELF HANGING CLOSET
&
Here's a few tips for using these days of the week hanging shelves to organize your kids' school clothing
1. Hang them in a hall closet or coat closet, not in the kids' rooms. They will turn your hard work into their playground if you don't.
2. Use the side pockets for shoes and accessories or if your littles are little enough, you can just place the accessories in their shoes and their shoes underneath the day's clothing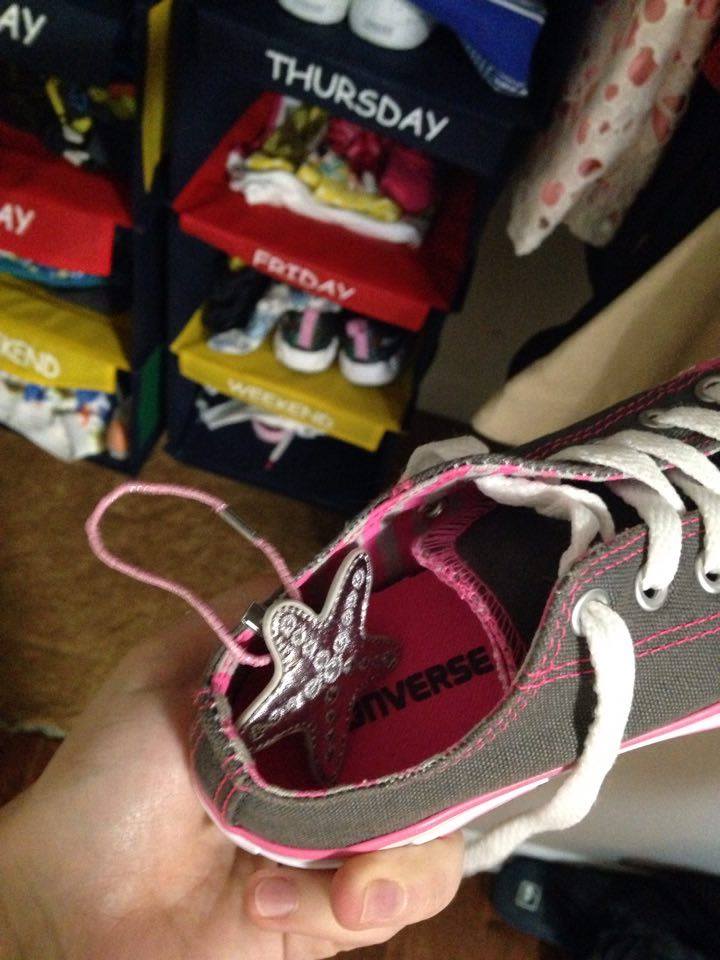 3. Let the kids choose their own outfits within reason.
4. Use Sunday night or the same designated time each week to completely fill your clothing organizers
5. Check the weather forecast before you start. (Spoiler alert: It's hot an humid for the next 90 days.) Also check the school calendar. Is there a field trip, outdoor classroom day, exercise-based fundraiser or other event coming up?
I don't consider it a good use of my time to iron things my kids are literally going to wallow in. However, if you're an ironer or send your daughter to school every day in Matilda Jane (that was me giving you stink eye in the school parking lot) then check out these nifty little innovations from Etsy sellers.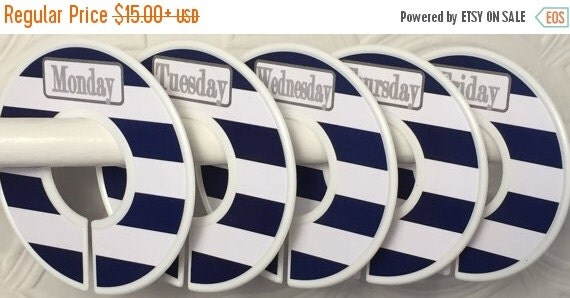 Custom Closet Dividers Organizers Days of Week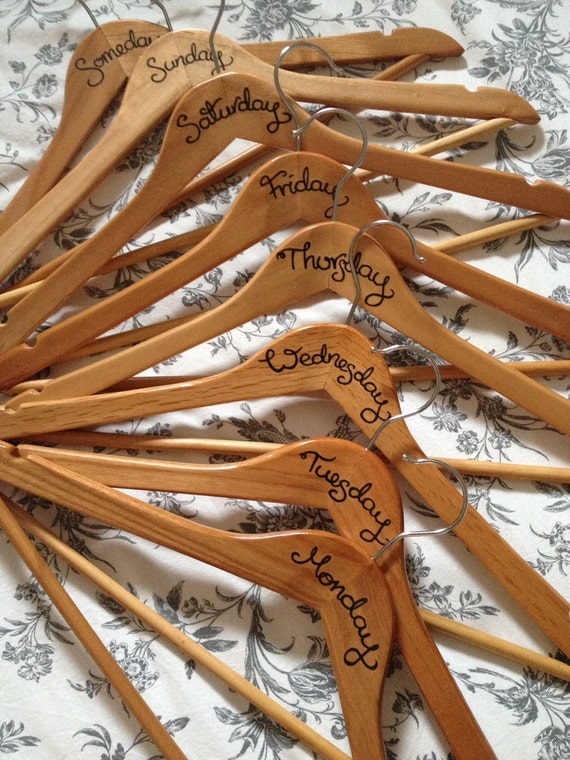 Wooden clothes outfit hangers day of the week hangers

&
I may have to invest in one of the options above as the kids get older and less…wallow-y. Or I might just drink the boutique clothing Kool-Aid before their elementary careers are over. Ya never know!