Loving the ketogenic diet? Use these 14 keto Air Fryer recipes to make the low carb/high-fat way of eating even easier. No matter when I'm making, dinner pretty much prepares itself these days thanks to my Air Fryer and Instant Pot.

I've had my Philips Airfryer for over 4 years now and never expected to love it as much as I do. I have the original model and it takes up counter space, ya know? While I enjoyed using my Airfryer when I was sent one to review, I never imagined I'd fall in love with it as I have. It's moved with us to three different houses and eventually replaced our microwave! It's welcome on the counter as a permanent fixture and I don't bother putting it away in the cabinet anymore.
Festive Recipes Paleo Keto AirFryer
Having an Air Fryer and an Instant Pot is as close as I'll ever get to having an in-home chef prepare meals for me (what's the housekeeping equivalent? A Roomba?) I hope you enjoy yours as much as I have mine. Best of luck with Keto! You can do this.
Keto Air Fryer Recipes
1. Air Fryer Keto Shrimp Scampi
3. Keto Airfryer Tanori Chicken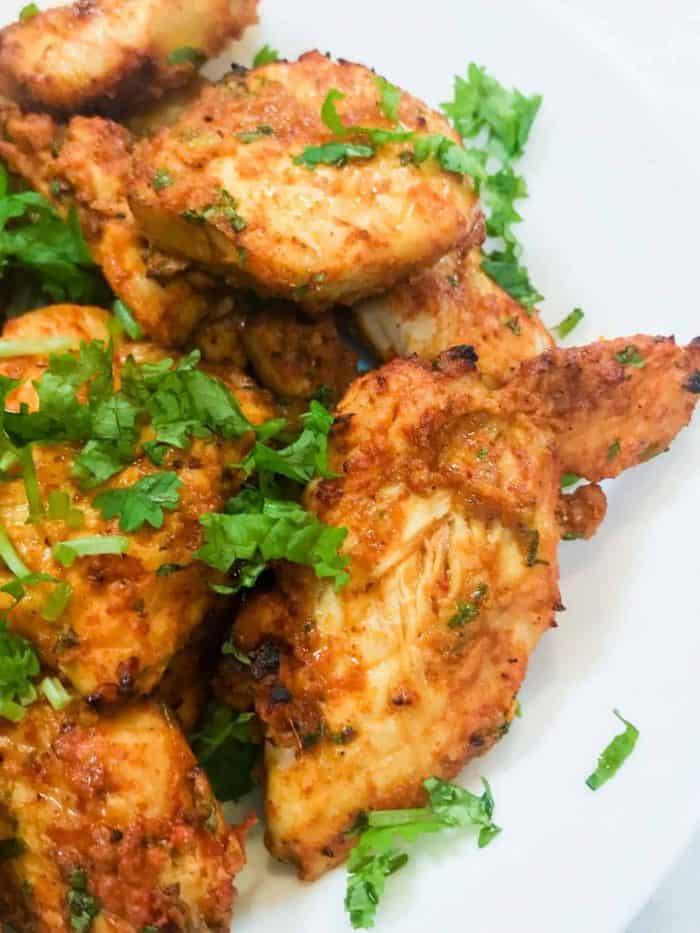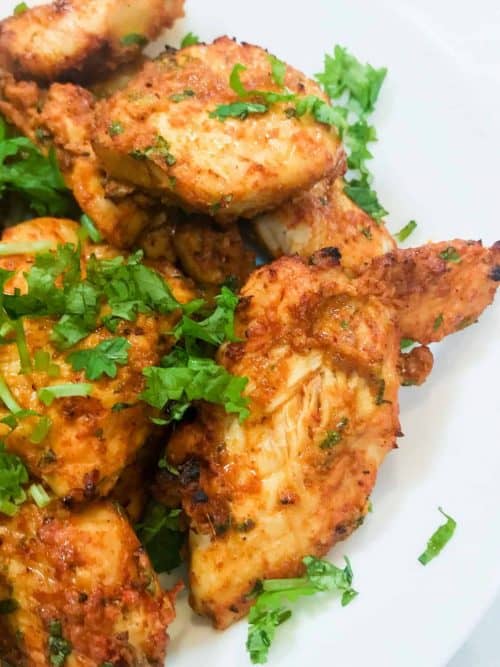 6. Low Carb Meatballs in the Air Fryer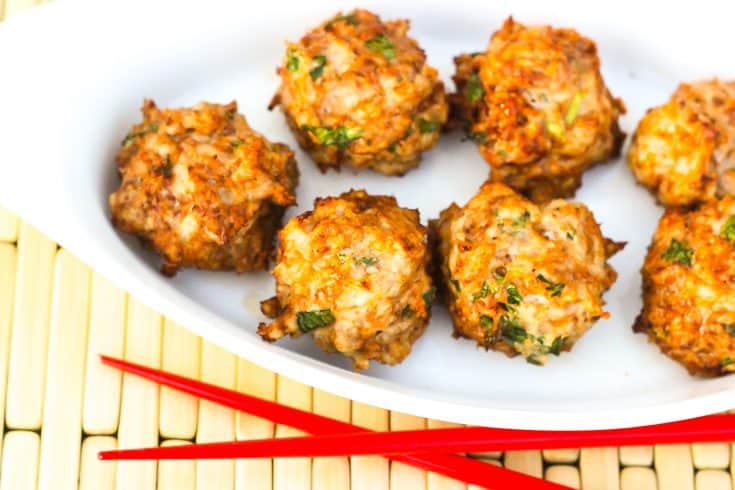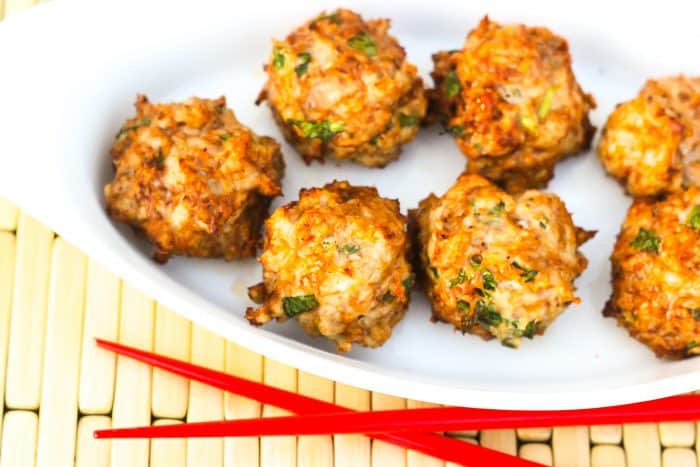 8. Airfryer Bacon Wrapped Chicken
Premium Air Fryer Accessories Set – 8 Pieces – For Philips GoWise Farberware AirFryer and more brands – Fit all 3.7QT to 5.8QT ( Universal )
10. Low Carb Airfryer Fried Chicken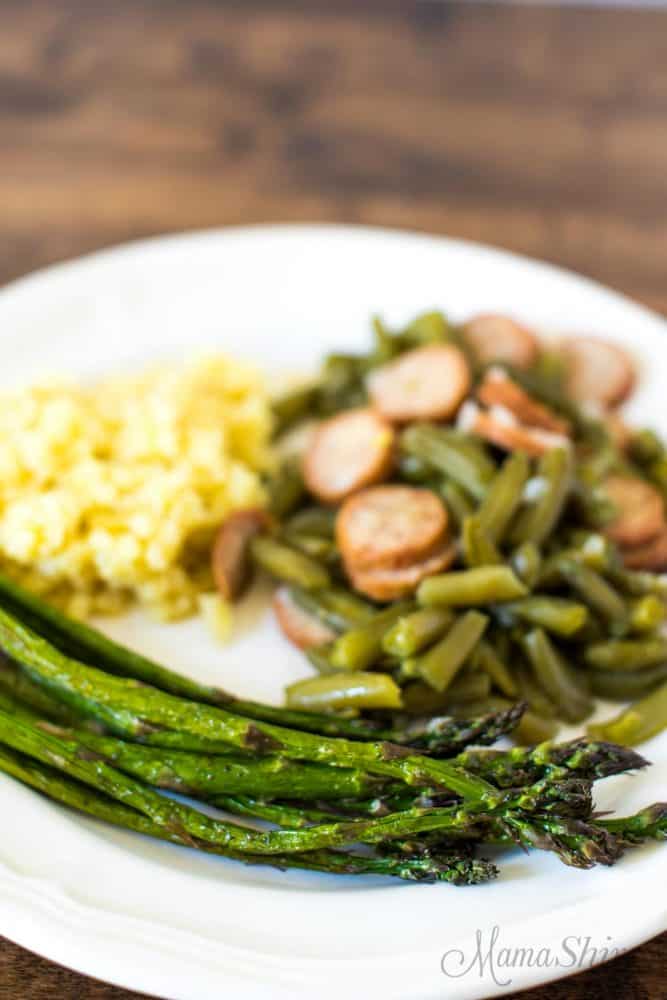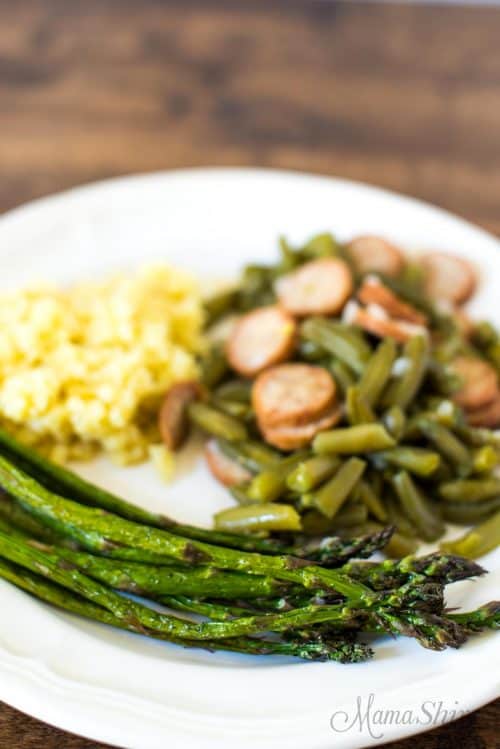 12. Parmesan Crusted Pork Chops (see comments for Airfryer instructions)
13. Airfryer Radish Hashbrowns
14. Airfryer Chicken Kebabs (use low carb veggies instead)
Keto Air Fryer Recipe for Fat Head Pizza!
While you're here, check out my Instant Pot Keto Recipes too!