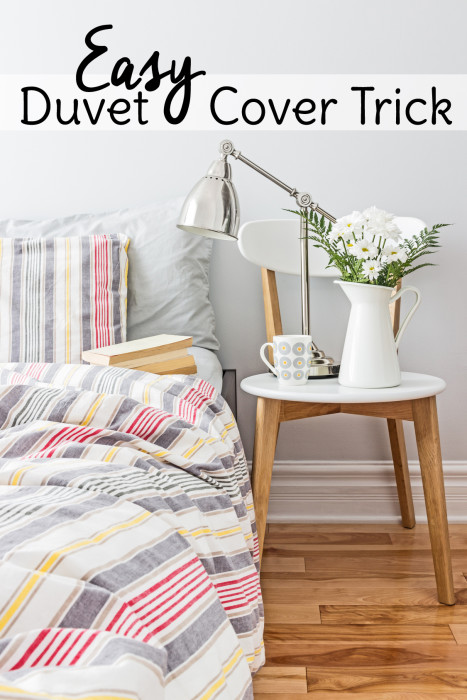 If you use a duvet or goose down comforter, I'm sure you have had the problem of it wadding up inside the cover.
I saw a hint from Martha Steward several years ago about how to fix this problem.  It took about 15 minutes from start to finish and I wish I would have done it before.
The process is simple and costs only pennies.
Cut eight pieces of ribbon about 8 inches in length.  Sear the ends to prevent fraying.
Attach one piece of ribbon to each inside corner of the duvet cover.
Then attach one piece of ribbon to each outside corner of the duvet.
Turn cover wrong side out and place the duvet on top.  Tie the two bottom corners together.  Then flip the cover right side out.  Tie the two upper corners.  Now the duvet cannot move away from the cover.
Enjoy a better night's sleep without your duvet wadding up!