When most Alabamians say they are headed to the beach, they mean Gulf Shores and Orange Beach. As a life-long resident of the Southeast, I was spoiled by those sugar-white beaches at an early age. Our family has had the opportunity to visit Gulf Shores together nearly every year since Sweet T was born!
While there's never a bad time to visit Alabama beaches, but this time of year is our favorite. School may be officially in session, but Alabama is still enjoying "second summer" which means it's the perfect time to visit the beach! You'll love the white sands of Gulf Shores and Orange Beach during the period between Labor Day and Thanksgiving for several reasons:
Off-season rates on accommodations
Fewer crowds
Milder temps, but the ocean is still plenty warm enough to swim
Festivals like the National Shrimp Festival, Oyster Cook-Off and Craft Beer Weekend, The Wharf Uncorked Wine & Culinary Event and the World Food Championships!
September, in particular, is our absolute favorite month to visit for all the reasons above.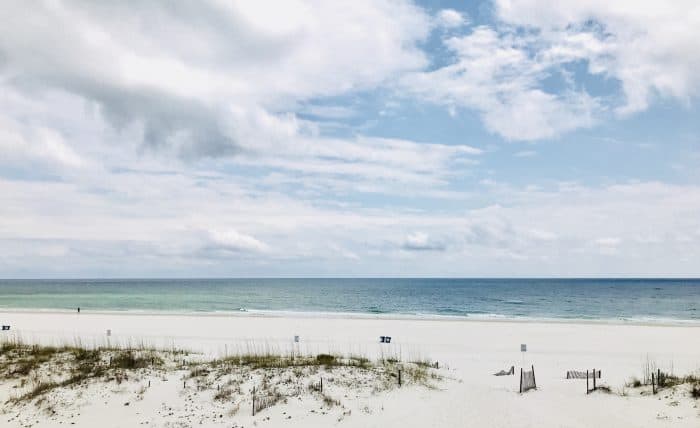 Imagine having an almost private beachfront with lower rates than you would pay when the crowds are there. See why I love September?
Gulf Shores is one of the best Gulf Coast beaches for families. We've gone from just the two of us to a family of four and I've never felt anything but safe and comfortable there. Plus you'll enjoy that famed Southern hospitality! On our most recent trip, we had a family leave us their boogie boards as they were checking out just so our kids could have fun with them. And fun they had!
We've certainly made our share of family memories in Gulf Shores and Orange Beach and plan to make many more.
Gulf Shores for Families
Here are a few ideas for a
Gulf Shores family vacation itinerary
if you need inspiration. Don't hesitate to miss a couple of school days in order to make the most of a long weekend in Gulf Shores. We do it every year and the family memories are well worth it.
Check out some of our favorite places to eat in Gulf Shores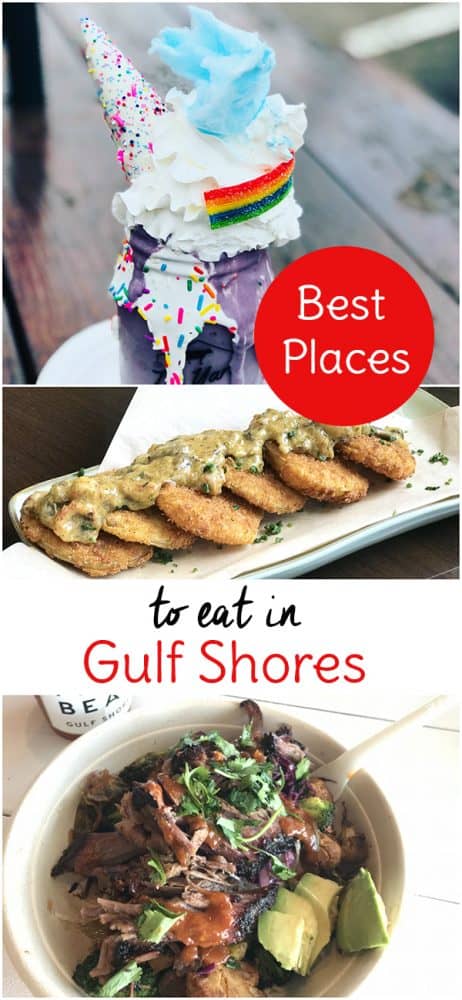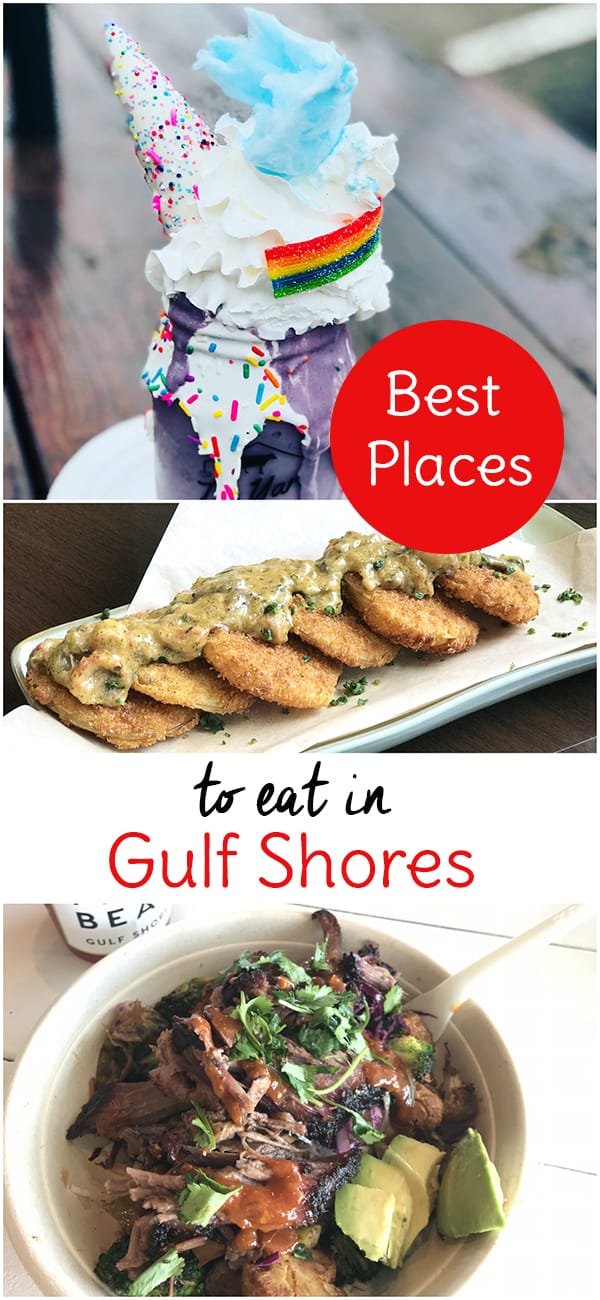 and learn about great things to do with the kids while you're there.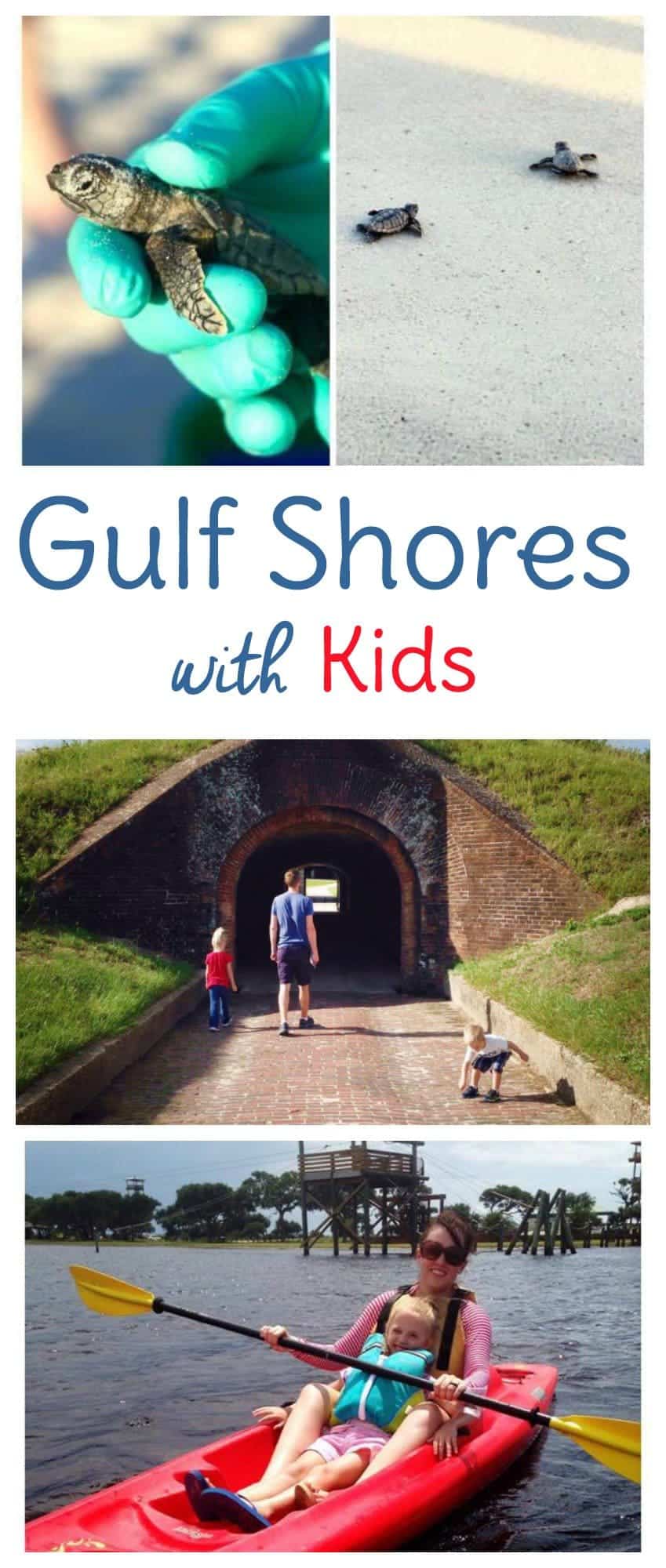 Happy second summer!
This is a partnered post. All opinions are my own.