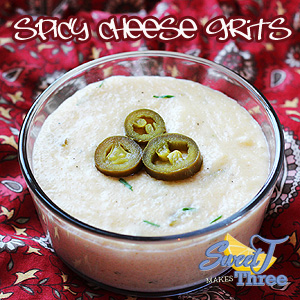 As a good Southern girl, I love me some grits! Hubs is more of a Cream of Wheat fan (gag) being from up north, but I have sold him on cheese grits during our 10 years together. Even if you aren't a fan of grits for breakfast, I encourage you to try them "jazzed up" with cheese and spice. You just might like them!
Ingredients:
1 cup chicken broth
2 cups whole milk
1 cup water
1 cup uncooked quick grits
1 cup shredded cheddar cheese
1T butter
1T minced garlic
1/2t salt
1/2t black pepper
2T chopped fresh chives
1/4c jalapenos (less or more depending on your heat preference)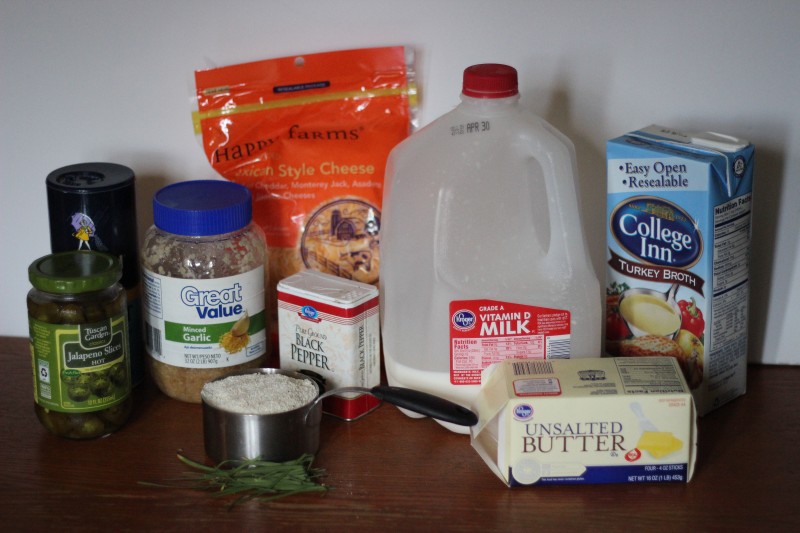 In a medium saucepan, bring liquids to a boil. Add butter, salt, pepper, and garlic. Gradually stir in grits stirring until well-blended. Reduce heat to low, cover, and simmer 10 minutes or until thick stirring occasionally. The consistency should resemble the photo below.


Remove from heat and stir in cheese, chives, and jalapenos.