I've been pretty much obsessed with my Instant Pot since I got it, but this time of year my need for it has taken on a whole new level. October through December is our family's busiest time of year on all fronts so I'm relying on my Instant Pot like never before.
Are you in the same boat? Use these Instant Pot Freezer meals to prep and quickly cook dinner for your family during weeks when the alternative would be to live on pizza (we've all been there.)

No matter your current diet or way of eating, home cooked meals are going to be more nutritious than drive-through fare. Let these Instant Pot Freezer Meals make it happen for you!
Instant Pot Freezer Meals
1. Instant Pot Pepper Steak – serve over rice for a gluten free meal, or skip it for a Weight Watchers friendly one.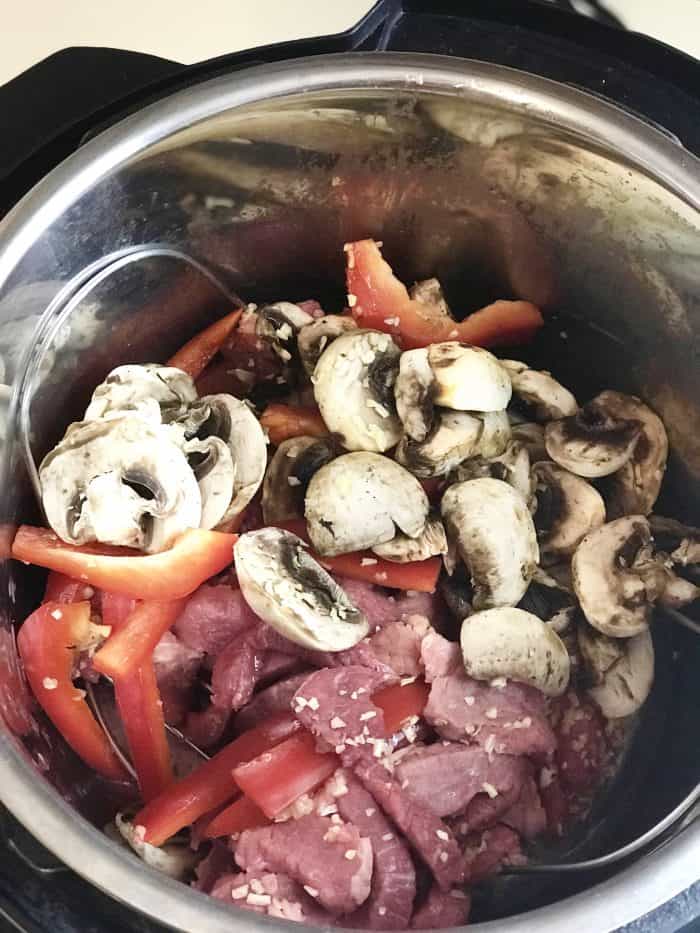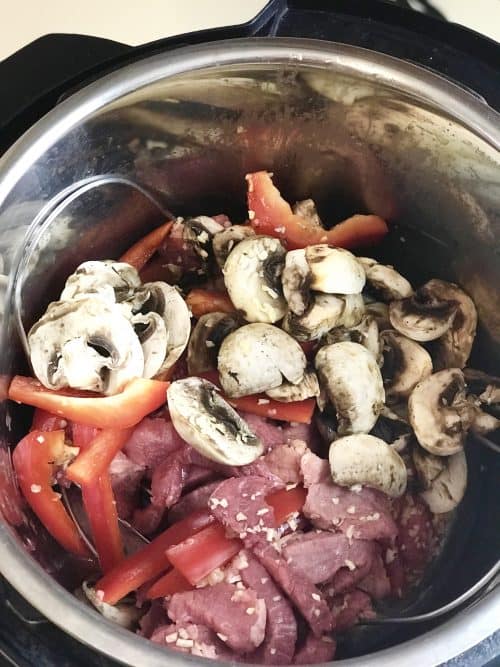 2. Instant Pot Southwestern Chicken and Rice
3. Instant Pot Chicken and Cheese Taquitos 
4. Freezer to Pressure Cooker Curry Chicken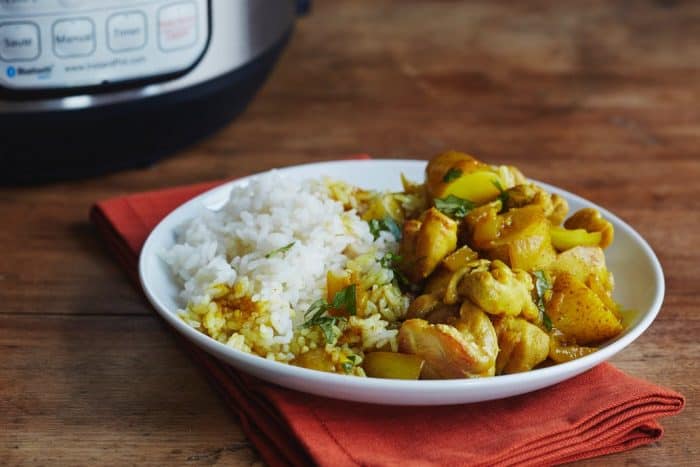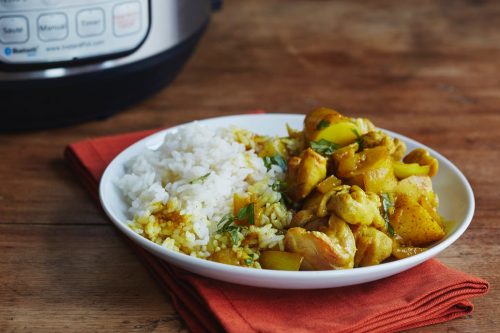 5. Taco Soup Pressure Cooker Freezer Meal
6. Instant Pot Red Pepper Chicken
7. Garlic Lime Chicken – See alternate Instant Pot directions at end of recipe
Ok, I've got to interrupt this Instant Pot freezer meals roundup to show you something that just blew my mind. You can make Cheesecake in your Instant Pot. Is that not insane? I can't wait to try it! If you've done it, let me know. I must have details.
Springform Pan for Instant Pot
8. Instant Pot Spinach Chicken – Only 4 ingredients and easily freezable
9. Slow Cooker Mongolian Beef – Cooks up great in a pressure cooker at 40 minutes according to a reader
10. Freezer to Instant Pot Chili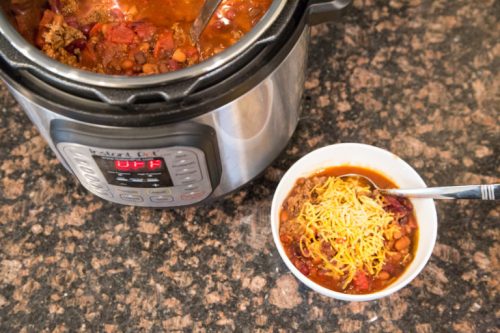 11. Pressure Cooker Greek Meatballs
12. Instant Pot White Bean Chicken Chili
13. Instant Pot Teriyaki Chicken
15. Pressure Cooker Chicken Pho (see make ahead directions)
If you like these make ahead Instant Pot meals, check out my Instant Pot spare ribs recipe too!