My mom has been making this cake for 20 years and it's as big a hit today as it was the first time she ever made it. She's nicknamed it "hurry up and wait" Coconut Cake since it has to "rest" in the refrigerator for three days after making. Waiting that length of time before indulging is the most difficult part of this recipe.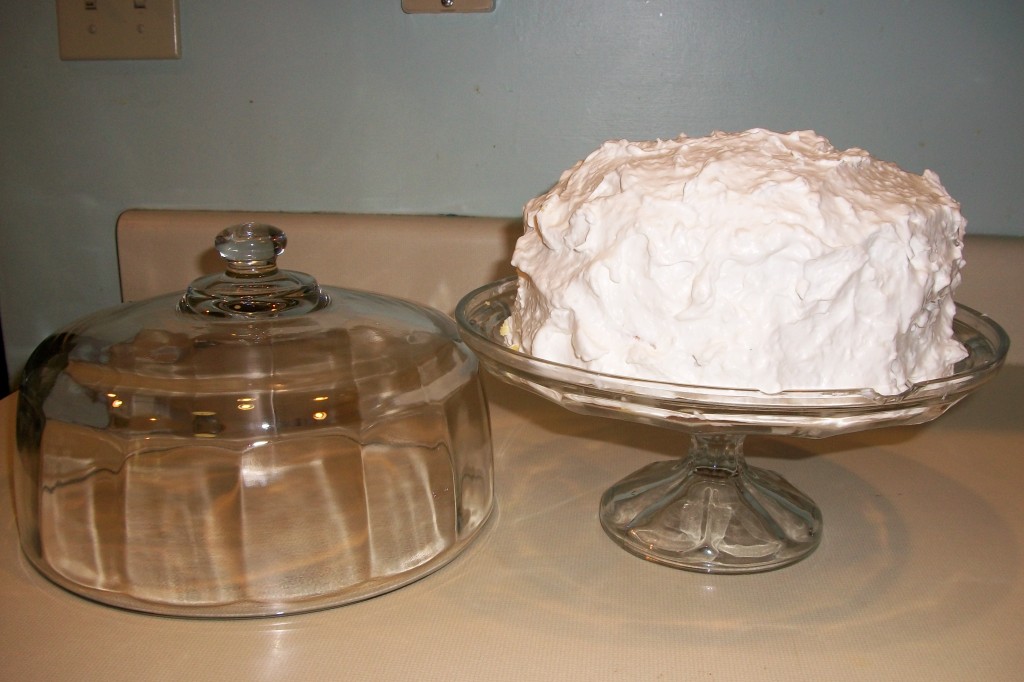 Three-day coconut cake will be a hit at any dinner party or potluck, but we as a family especially enjoy it on Easter Sunday.
Ingredients:
1 box yellow cake mix
3 eggs
1 stick butter or margarine
3/4 water
16oz sour cream
12oz frozen coconut, thawed and drained
1.5 cups whipped topping
1 cup sugar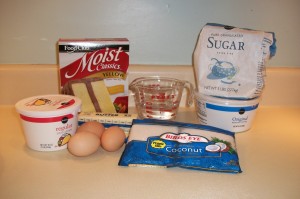 Blend together sour cream, sugar, and coconut.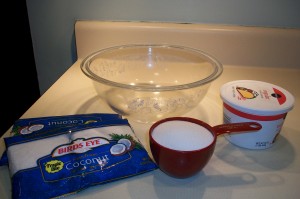 Separate 1 cup of the mixture and place it in a separate bow. Refrigerate both portions overnight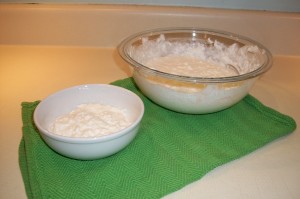 The next day, prepare cake mix according to package directions and bake in two 8″ or 9″ round cake pans.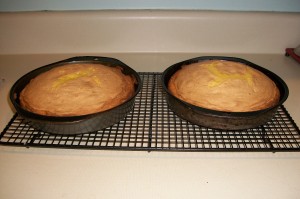 After cakes have cooled completely, use a serrated knife to split both layers. This is important for this recipe! I usually never do this when making a cake because I'm lazy and hate the mess, but it really is essential for this cake. Just give it your best shot and don't worry if it isn't perfect. The Cool Whip will cover a multitude of crumbs.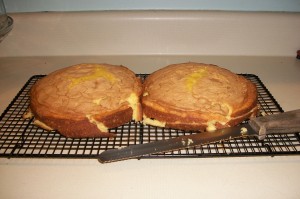 Place one layer of the four on a cake stand or cake saver that has a lid. Using the larger portion of coconut mixture, spread some of the mixture on top of the first layer. Add the second layer and continue adding layers and spreading coconut mixture on top until you've used all four layers.
*insert picture of that here* Haha! Forgot to get one.
Mix the whipped topping with the reserved 1 cup coconut mixture and frost the top and sides of the cake with it.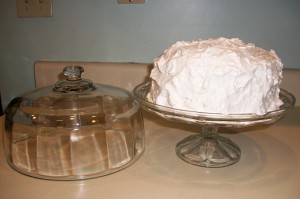 Now here comes the hard part. Cover the cake and leave it in the refrigerator for three days before serving. It's actually never made it that long in my family. Two days max and we're tearing into that sucker! It's so delicious I can't imagine how amazing it would taste if you have the patience to wait a full three days.