"How to start cloth diapering?" seems like a simple question, but it's pretty complex these days. The cloth diapering community has become a veritable subculture in recent years. There are entire websites dedicated to fluffy chat, reviews, and trading as well as a plethora of online retailers and Etsy shops carrying cloth diapers and accessories. With so many choices available, opinions shared, and an entire cloth diapering lingo to decipher (what on earth is the difference between an AIO, an AI2, a flat, a PF, or a pocket diaper?) you might be wondering how to start using cloth diapers.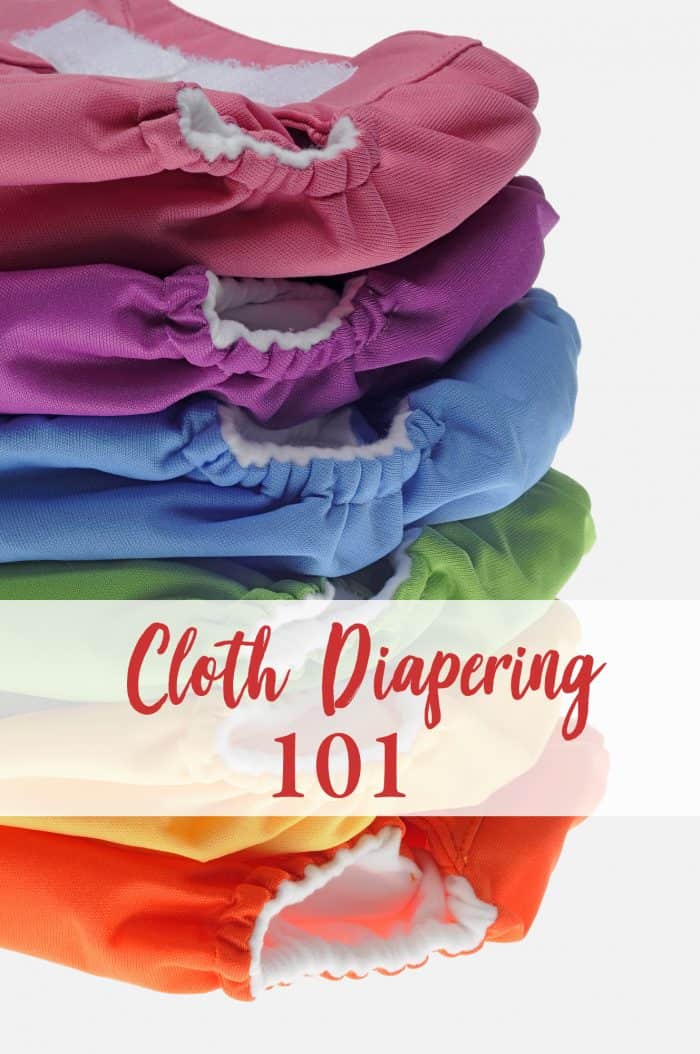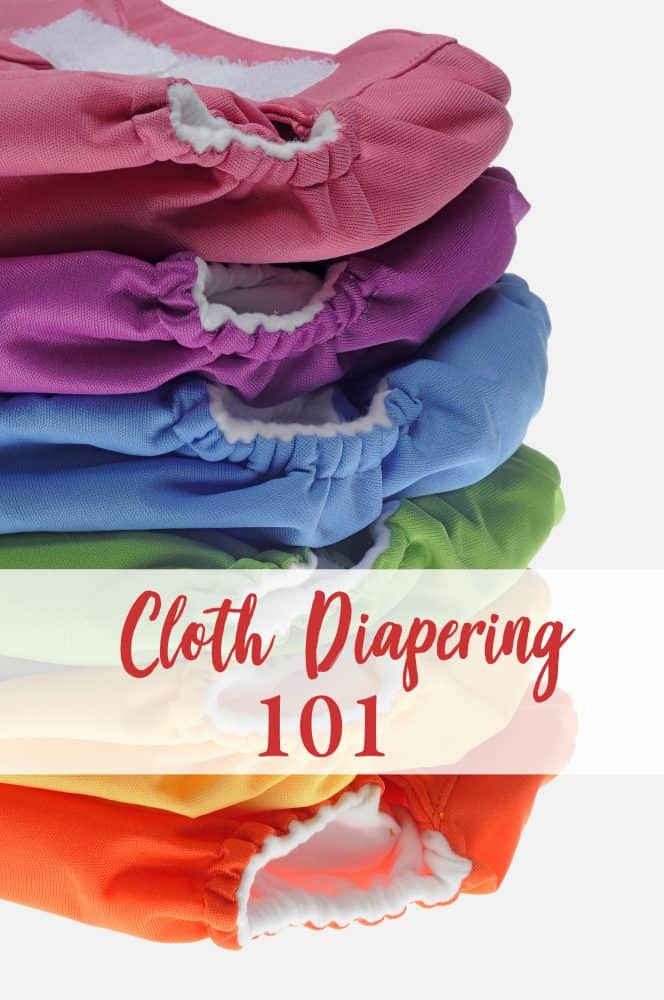 How to Start Using Cloth Diapers
While pregnant with Sweet T, I researched different methods and products until I had fluffy dreams at night. Here are some tips to help you wade through the madness and figure out how to start cloth diapering
1. Determine your motivation for using cloth. Is it to save money, help the environment, simplify, be more self-sufficient, protect your little one's bottom from chemicals, support WAHMs, or maybe a combination of these factors? This will help you decide what kind of diapers should be in your stash.
2. Learn the basics. Pinstripes and Polkadots is an excellent resource for newbies. The information is well organized, concise, and will help you figure out how to start using cloth diapers based on your motivation and needs. Wish I had found their site sooner!
3. Realize that this will be a trial and error process to a degree. Reviews and raves can be incredibly helpful. In fact, I'll be posting some of my own soon, but what works for one family may not for another. One mom may swear by snap covers while one mom refuses to use anything that isn't hook and loop closure. You're probably going to buy a product at some point that just doesn't work for you. That's ok! It's a learning process.
4. Start small. You can always mix in some disposable diaper usage (gasp!) while you're figuring out how to start cloth diapering
Hubs and I cloth diaper primarily to save money. This means that the 100% wool handknitted soakers and some of the more expensive brands are reserved for special treats (By the way, you know you're addicted to cloth when you'd rather receive a handmade diaper from your man than a bouquet of roses. I have my eye on a few right now. Hint, hint, Hubs).
We use primarily prefolds with a Snappi and cover during the day and a pocket diaper stuffed with prefolds at night since this is generally the most economical way to go.
[Boy 3 pack] Snappi Cloth Diaper Fasteners – Replaces Diaper Pins – Use with Cloth Prefolds and Cloth Flats
OsoCozy – Prefolds Unbleached Cloth Diapers, Size 1, 6 Count – Soft, Absorbent and Durable 100% Indian Cotton Natural Diapers For Infants – Highest Quality & Best-Selling Cloth Diapers Sold Online
Thirsties Duo Wrap Snap, Blackbird, Size One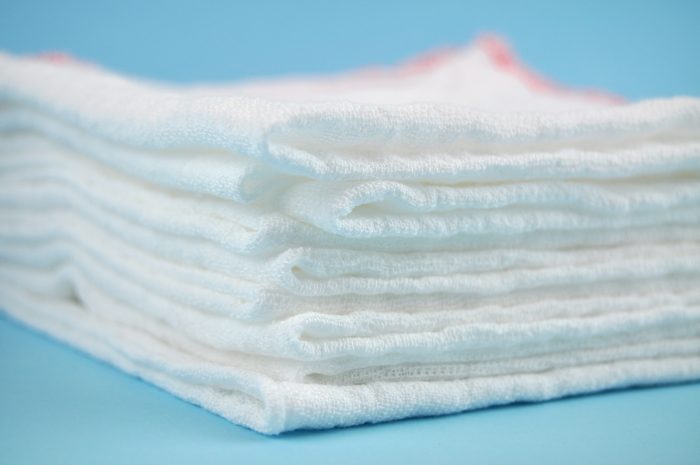 Maybe your priorities are to help the environment, and support WAHMs or small business. You're busy as a bee and cost isn't much of an issue for you. By all means load your stash down with as many organic handmade diapers as your heart desires! Then send me a picture of your stash so I can drool.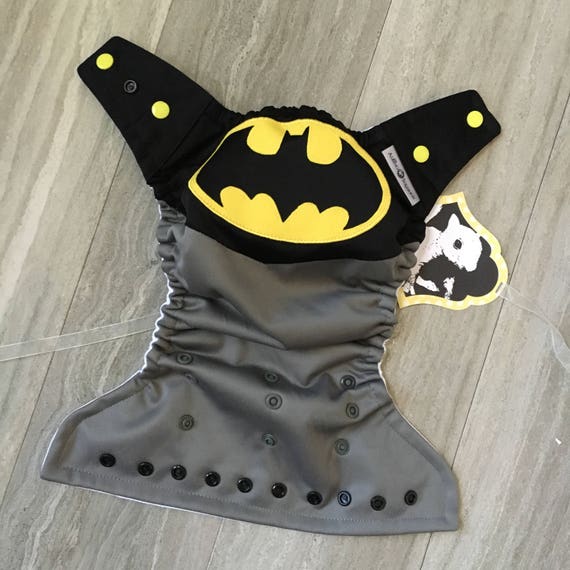 Batman Pocket Diaper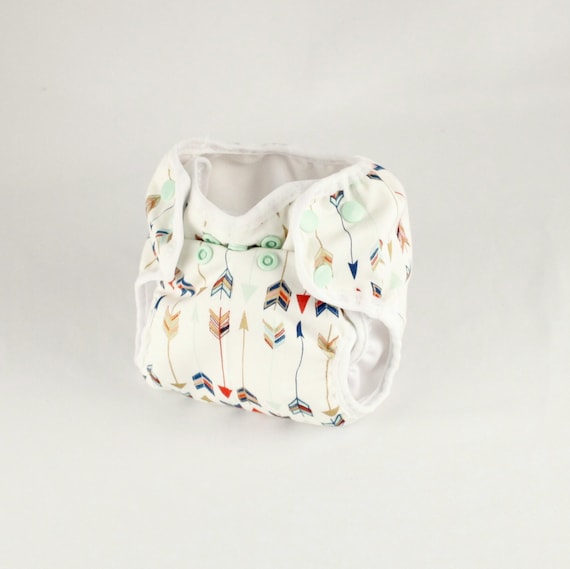 Arrow Newborn Diaper Cover

What if you're goal is to save money but while you are willing to use prefolds with covers, your significant other, grandparents, or other caretakers are frightened and confused by anything but a disposable? You're probably going to need a mixture of the economical prefolds and some easy-breezy AIOs with velcro that won't have your relatives looking at you like a deer caught in headlights when it's their turn to babysit.
Anmababy 4 Pack Adjustable Size Waterproof Washable Pocket Cloth Diapers with 4 Inserts and Wet Bag
How to Start Using Cloth Diapers
Whatever your diapering style, start small, and don't get discouraged. Once you figure out what works best for your family, the rest of your diapering days will be easy breezy! You'll be so glad you started the journey.
Don't forget about wipes! Check out my homemade baby wipes recipe while you're here.
Don't forget about washing and drying! Check out the best detergent for cloth diapers and why.