Troubled by mosquitoes? If you live in the South I know you are. You may come across tons of products that help repel them and offer protection against the diseases that they carry, but which of those really work at their best, and which are the ones you're better off skipping? Keep reading to find out what works and what doesn't when it comes to how to get rid of mosquitoes.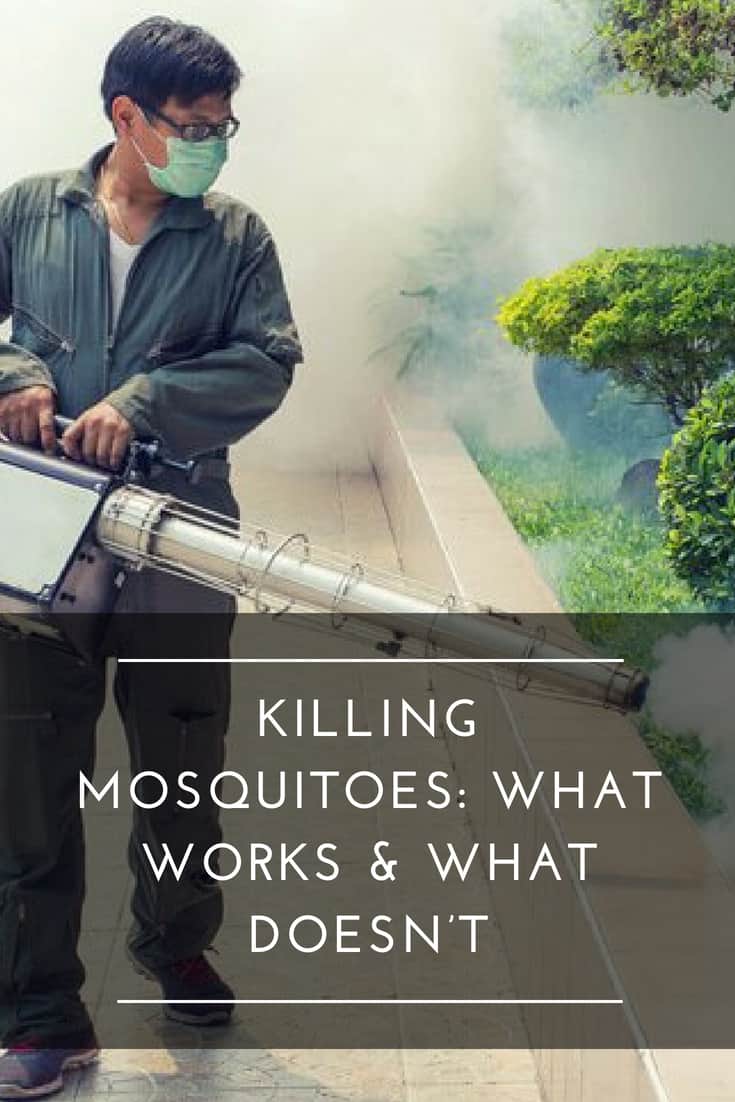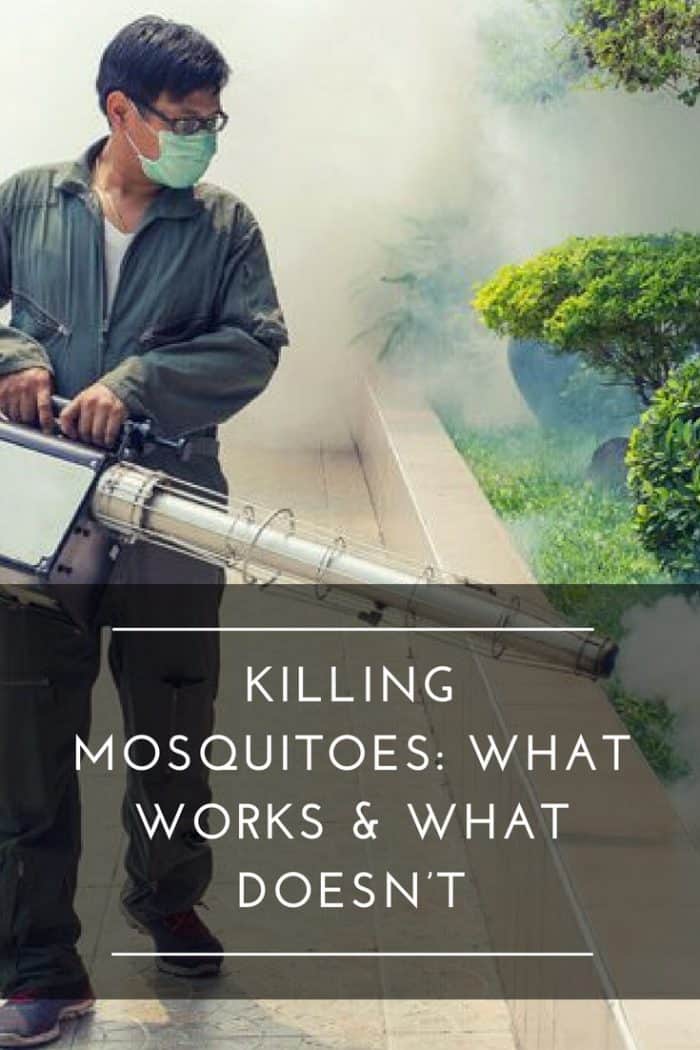 What Works for Getting Rid of Mosquitoes
When it comes to how to get rid of mosquitoes for real, these are the compounds that actually work best.
DEET is thought to be the best and most potent mosquito repellent by far. In fact, the Centers for Disease Control and Prevention have also confirmed that the mosquito repellents which contain DEET are the most powerful and potent.

Permethrin is another compound, that when, applied to clothing, can help prevent mosquitoes from coming near you.

Controlling the factors that cause mosquitoes to breed are again, extremely effective when it comes to mosquito control. Mosquitoes tend to breed and are attracted to stagnant water. Taking measures to control this can help stop their breeding, and therefore, tackle them better.

Essential oils like eucalyptus oil and citronella oil may ward away mosquitoes, but the effects last only for a short period of time- around 20 minutes or so. Still, they are effective in the fight and no doubt a healthier option than chemical compounds. Check out my DIY mosquito spray with essential oils to make your own.
What Doesn't Work for Getting Rid of Mosquitoes
You may come across these remedies and ingredients often in your search for finding a mosquito repellent that actually work, but it turns out, these don't really do a good job of doing what they claim to do, if at all.
Catnip oil was also originally thought to be a good mosquito repellent due to the presence of nepetalactone in it, but several lab tests confirmed that it is not as effective as it is believed to be.

The intake of garlic or vitamin B was also believed to help reduce mosquito attraction, but there is no evidence to confirm that it actually works.

Ultrasonic devices that create certain sounds to ward away the mosquitoes that bite. None of these devices have appeared to be effective in mosquito control.

Light traps, which emit UV light and cause the attracted mosquitoes to stick to board, thus electrocuting them, are also popular as a mosquito control device, but using them does not guarantee that you won't be bitten by a mosquito.

The use of timed sprays that disperses insecticides into the home on a timed basis to keep away and kill mosquitoes is also not effective, and neither is it recommended. This is because, the use of insecticides so frequently can have a damaging impact on not just the environment, but also on the health of the residents of the home.
So the next time you're looking for a mosquito control measure, you know what works and what doesn't, and you know exactly what you need to get to keep away those pests.