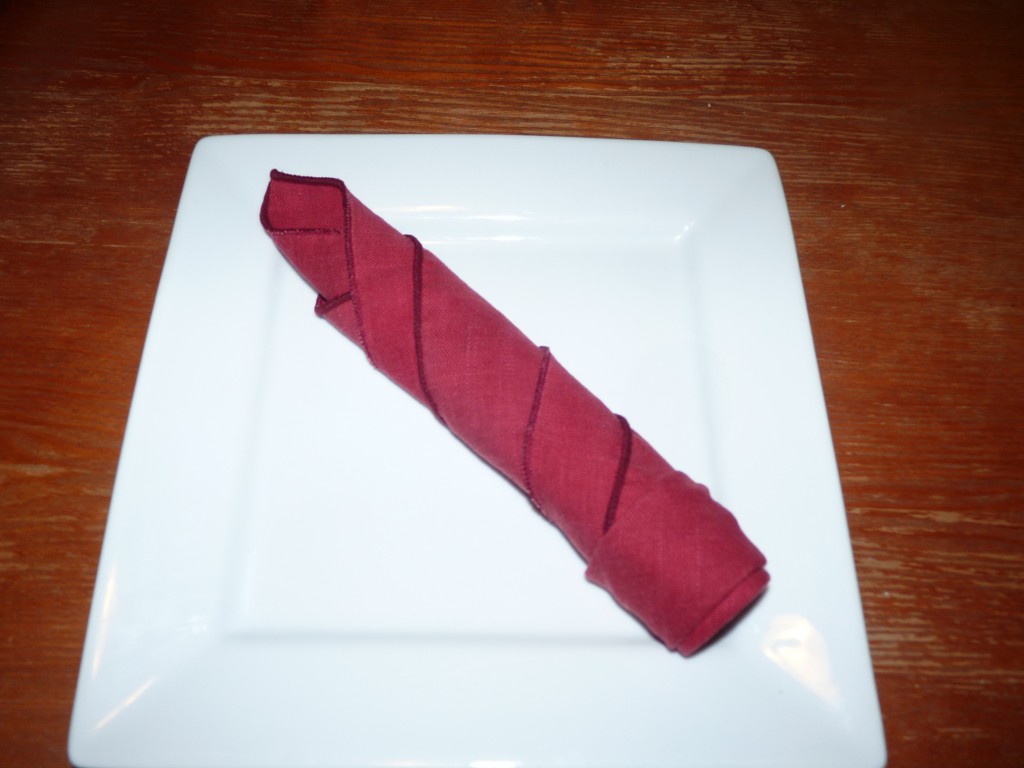 This is an easy, napkin fold that you can use to jazz up your table setting in less than 20 seconds. Since we use cloth dinner napkins at every meal anyway, I go ahead and make folding napkins a dinnertime routine even when it's just the three of us.
Step 1: Start out with any size square cloth dinner napkin. Depending on the material, you may want to iron it first. I didn't.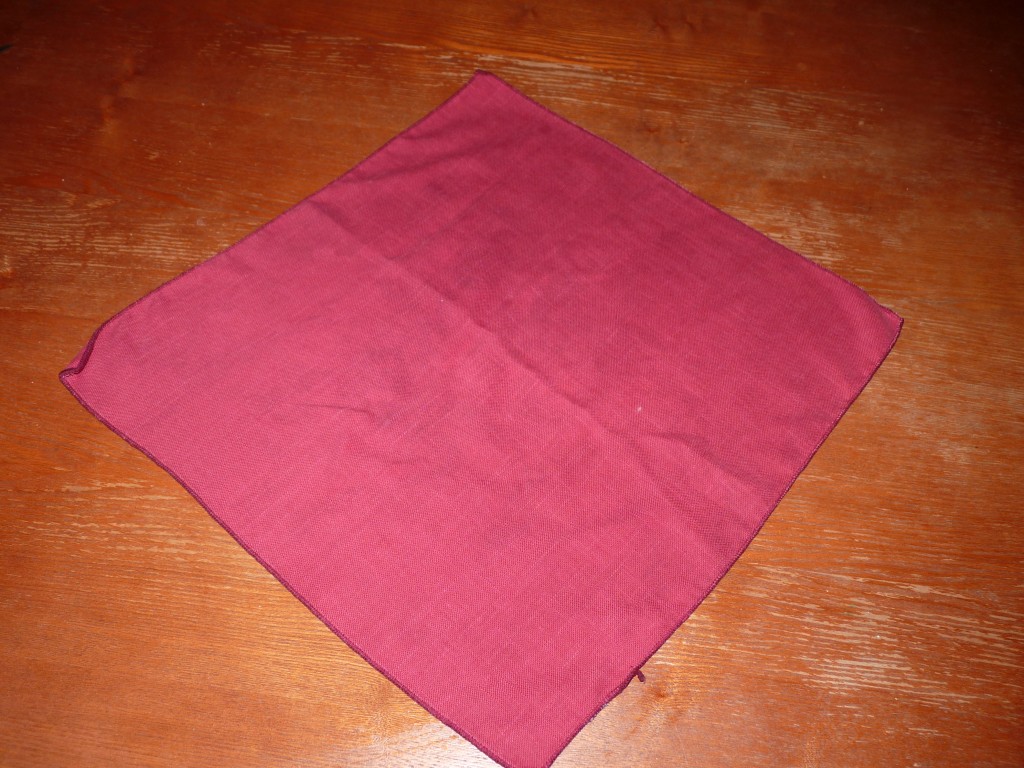 Step 2: Fold napkin in Half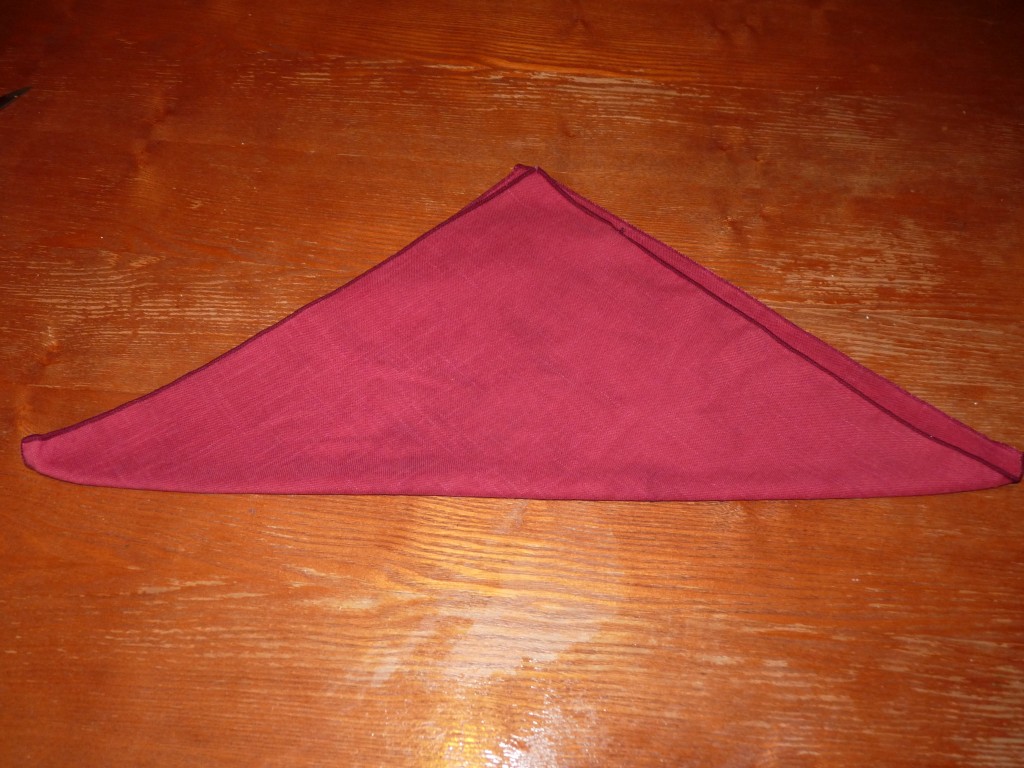 Step 3: Fold edge up 1″. If you aren't good at "eyeballing" measurements, the width of two of your fingers pressed together is approximately an inch.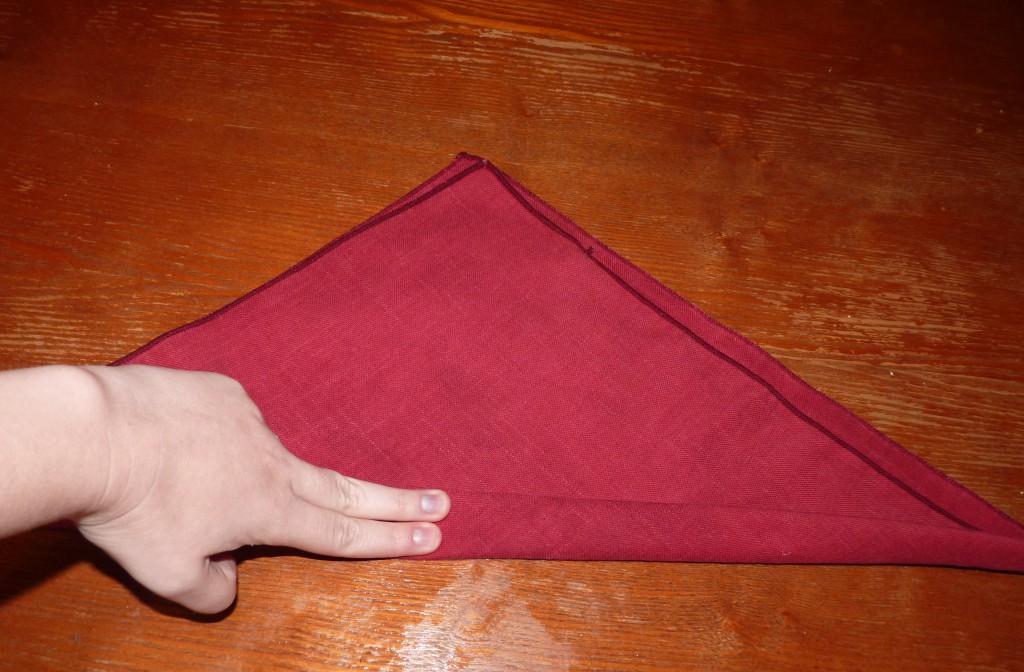 Step 3. Turn the napkin over and being rolling left to right keeping the bottom edge even.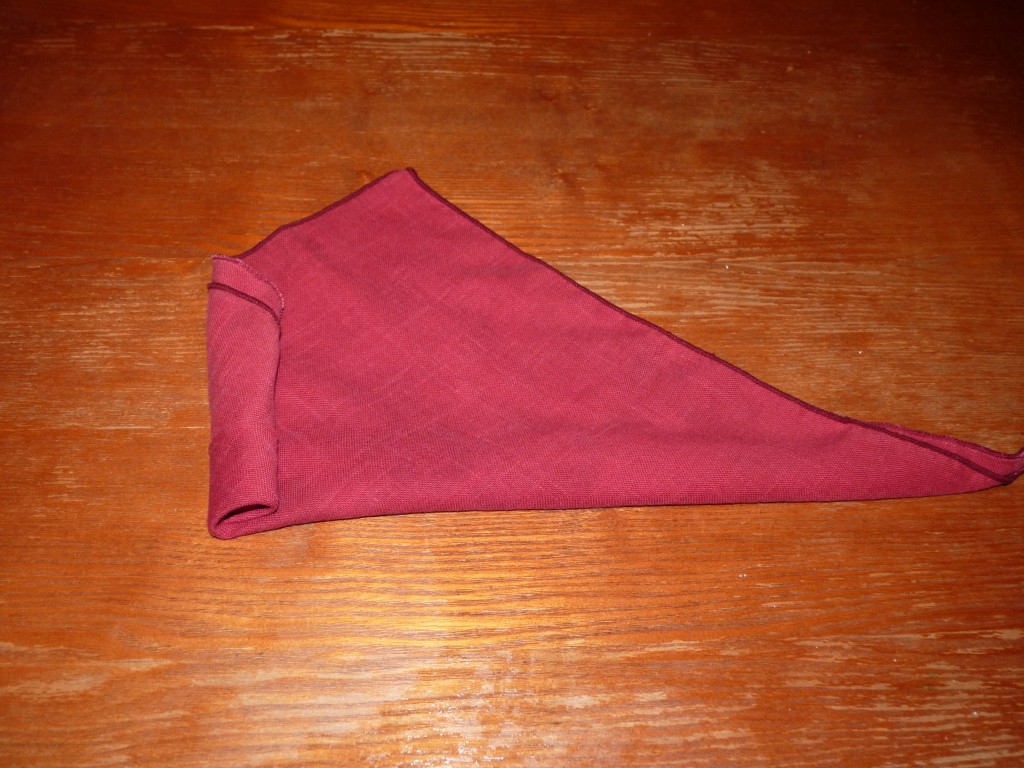 Step 4: Tuck in the corner of the napkin and either stand or place beside plate. You can always add a spring of holly or a fresh flower in the folds depending on the season.