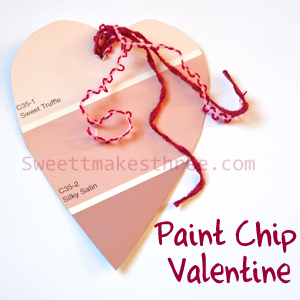 Homemade valentine cards are the best, aren't they? There's just something more special about a handmade card no matter how simple.  This paint chip valentine is an easy and affordable card to make for your loved ones. I collect a paint chip or three each time I go to the home improvement store so I'm not destroying their stash all at once. Please be courteous and do the same. 🙂
Homemade Valentine Cards
You will need:
A paint chip
ink pad
ribbon, lace, or string
heart template (see end of post for one you can print)
I chose an Olympic paint chip from Lowe's that had a couple of Valentine's Day appropriate color names.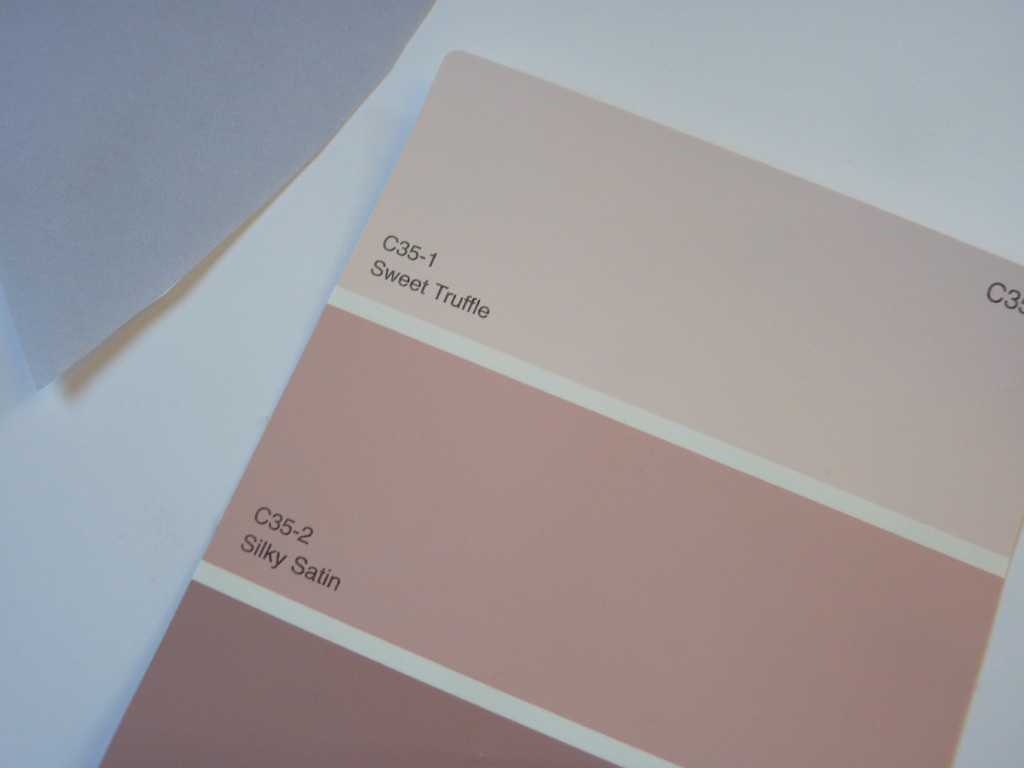 "Sweet Truffle" and "Silky Satin" I liked, but "Pepperberry" didn't exactly put me in the mood so I cut on the diagonal to include only the first two color names and give the Valentine a nice offset look.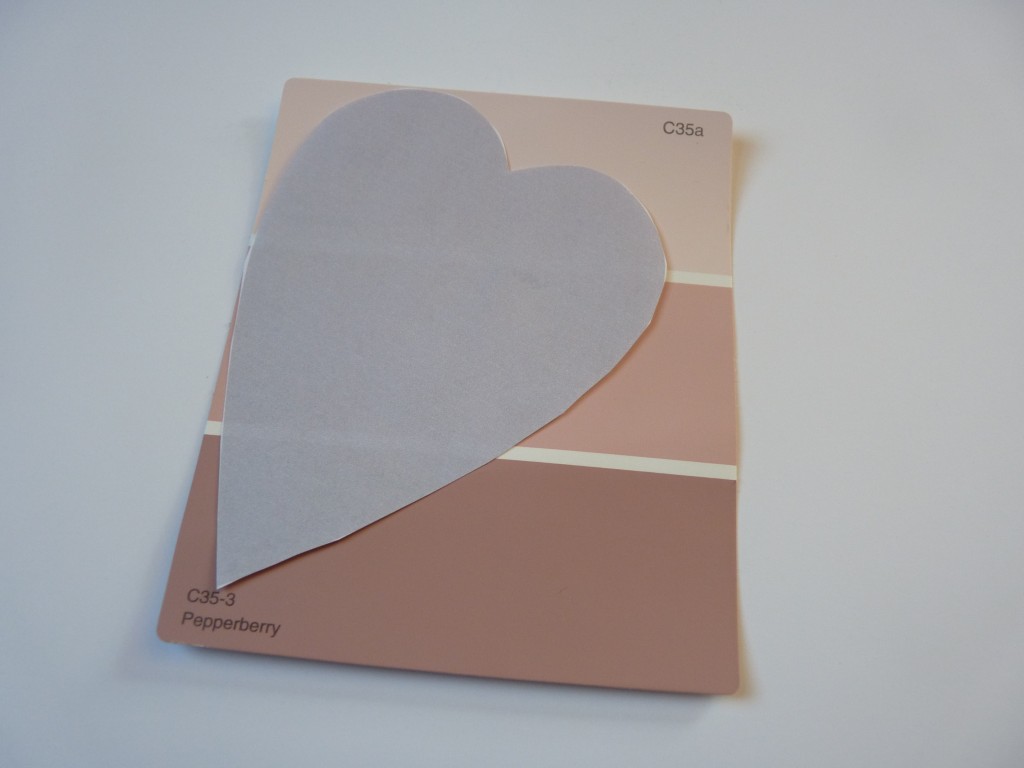 Lightly ink the edges using a stamp pad after you've cut out the Valentine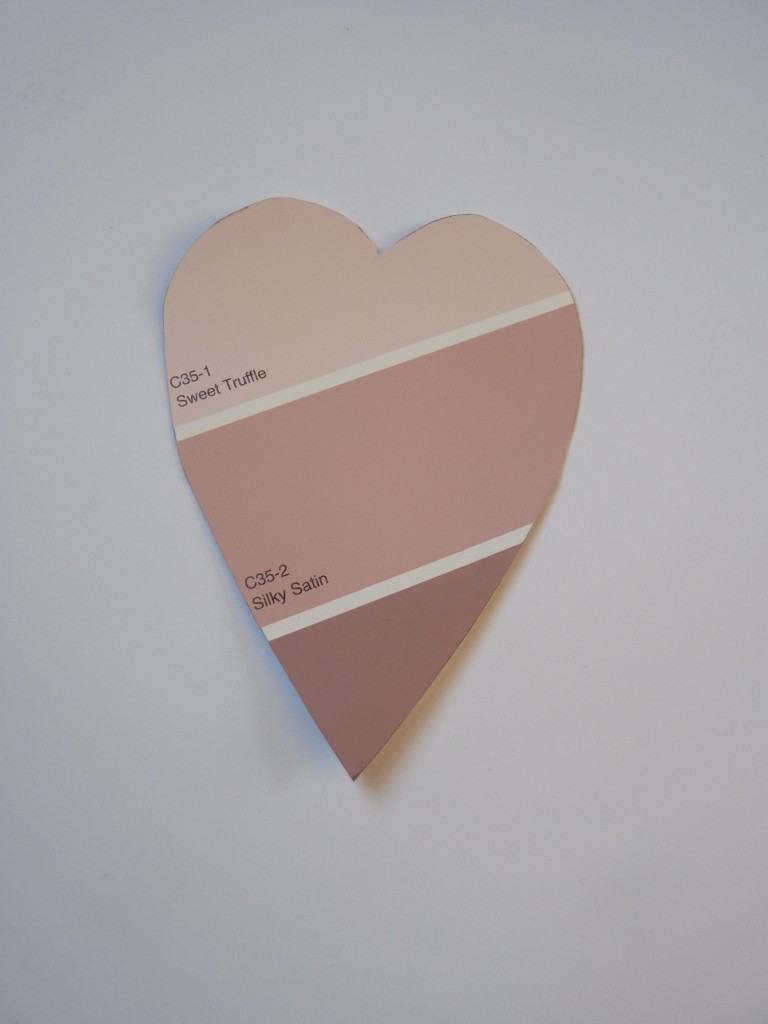 Make a slit using scissors or a hole using a hole punch and attach ribbon, string, thread, or lace. I threaded it through like a tag, but you can also thread it through and tie in a bow if you are planning to hang this from your Valentine's doorknob, rearview mirror, etc.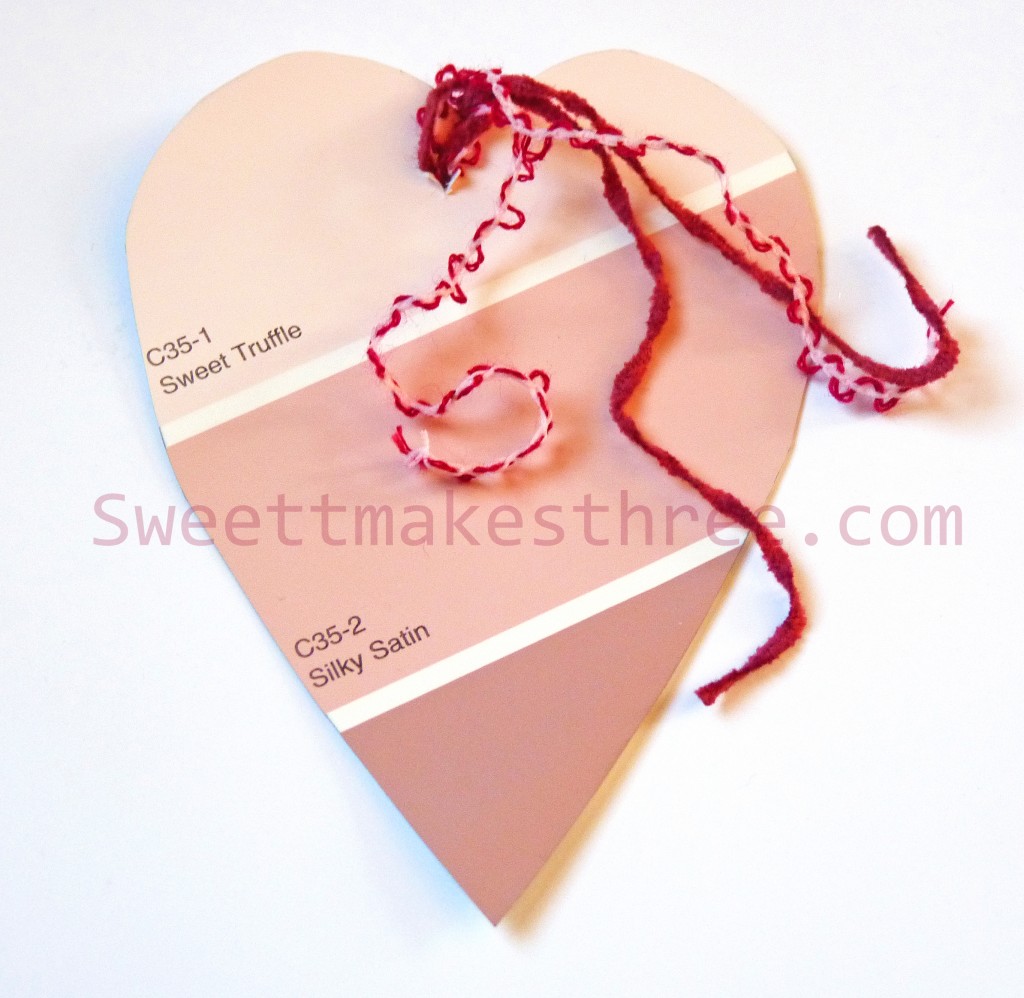 I'll probably stamp mine and my husband's initials on the front and give it to him as a card. You can also use the Valentine as a gift tag. Below is the template that I used. It works perfectly on the Olympic paint chips. Just click the image to enlarge and print from your browser. If you need an envelope, check out you stash of thank you notes. Most likely one of those envelopes will fit. Enjoy your homemade valentine!