Homemade peanut butter cookies seem to be a favorite of many. They are
good year round, not just for the holidays. This is a simple recipe
that is pretty basic and one my husband absolutely adores. If you are
looking to add some jazz to your homemade peanut butter
cookies, add in 3/4 cups mini chocolate chips or chopped
pecans, or dip in chocolate like I do! There are so many varieties of
peanut butter cookies but this is one I've stuck with throughout the
years. If you would like to make peanut blossoms, go ahead and use
this recipe, but do not flatten. Just roll in balls, bake and press a
Hershey's kiss in the center. Enjoy.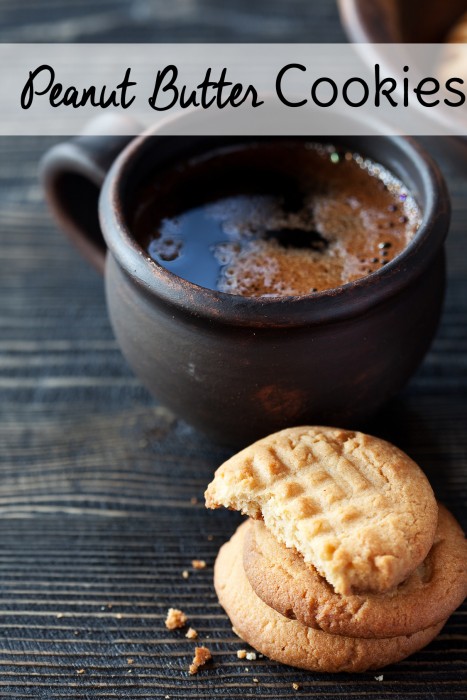 Homemade Peanut Butter Cookies
Ingredients:
1/2 cup unsalted butter-room temperature
1/2 cup creamy peanut butter
1/2 cup light brown sugar-firmly packed
1/2 cup granulated sugar
1 large egg
1 teaspoon pure vanilla
1 3/4 cup all-purpose flour
1 teaspoon baking soda
1/2 teaspoon salt
Directions:
Preheat oven to 350° F. Beat the butter, peanut butter, brown sugar
and granulated sugar until creamy. Beat in the egg and vanilla. In a
separate bowl, stir together the flour, baking soda and salt. Add to
the creamed mixture. Shape teaspoonfuls of dough into balls and place
on lightly greased baking sheets. Using a fork, mark the tops of each
cookie ball with an "X." Bake for 10 minutes or until golden brown.
Remove to cool on wire racks. Makes about 3 dozen cookies or more
depending on the size of balls you make.