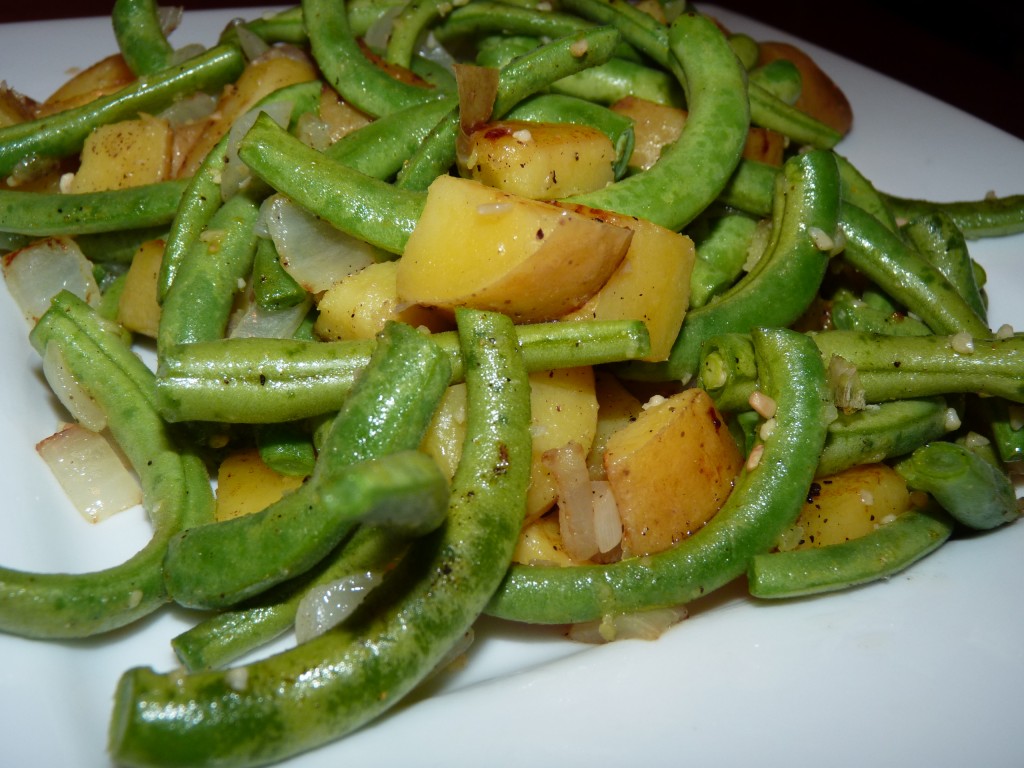 This is my favorite way to eat green beans. We have an abundance in our garden right now so I thought I'd share. The cool thing about this recipe is that you can make it with very few green beans if you have to. Just use extra potatoes and onions to make up for it. That's what I do at the beginning of the season when I can only harvest a handful.
Ingredients (serves 4)

3 cups fresh green beans
2 cups cubed potatoes
1/2 medium onion
1T minced garlic
1T oil
3T water
Salt and pepper to taste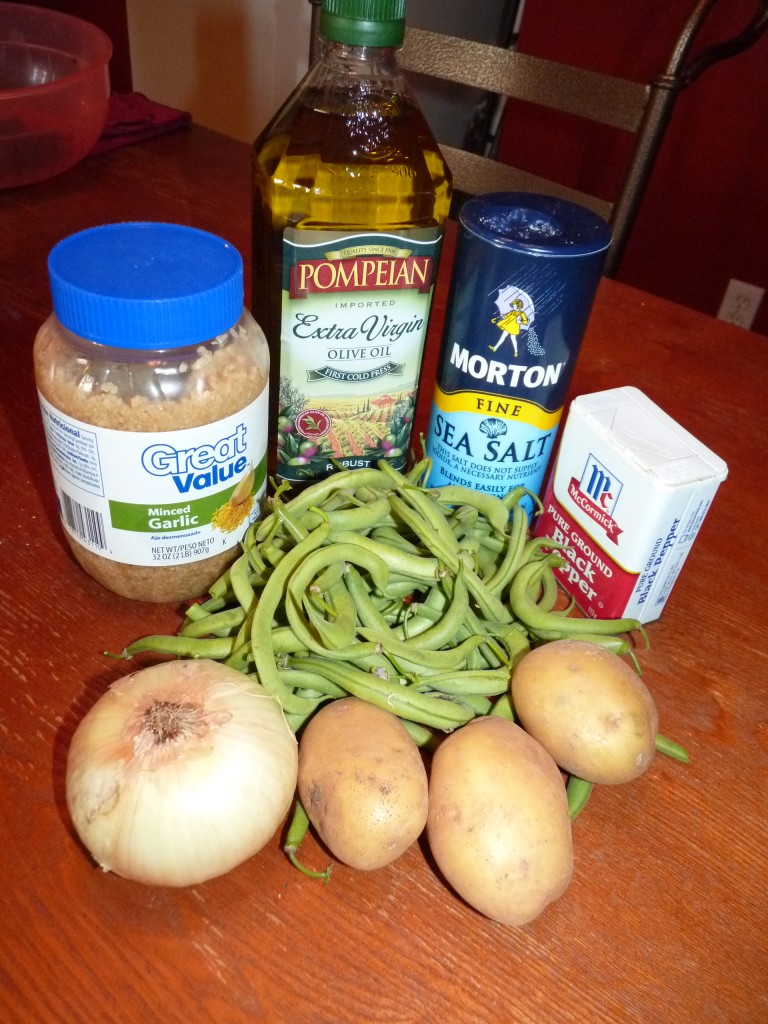 Wash and dice potatoes into bite-sized chunks. I used Yukon Golds out of my dad's garden and left the peels on. Wash and trim green beans. Chop onion.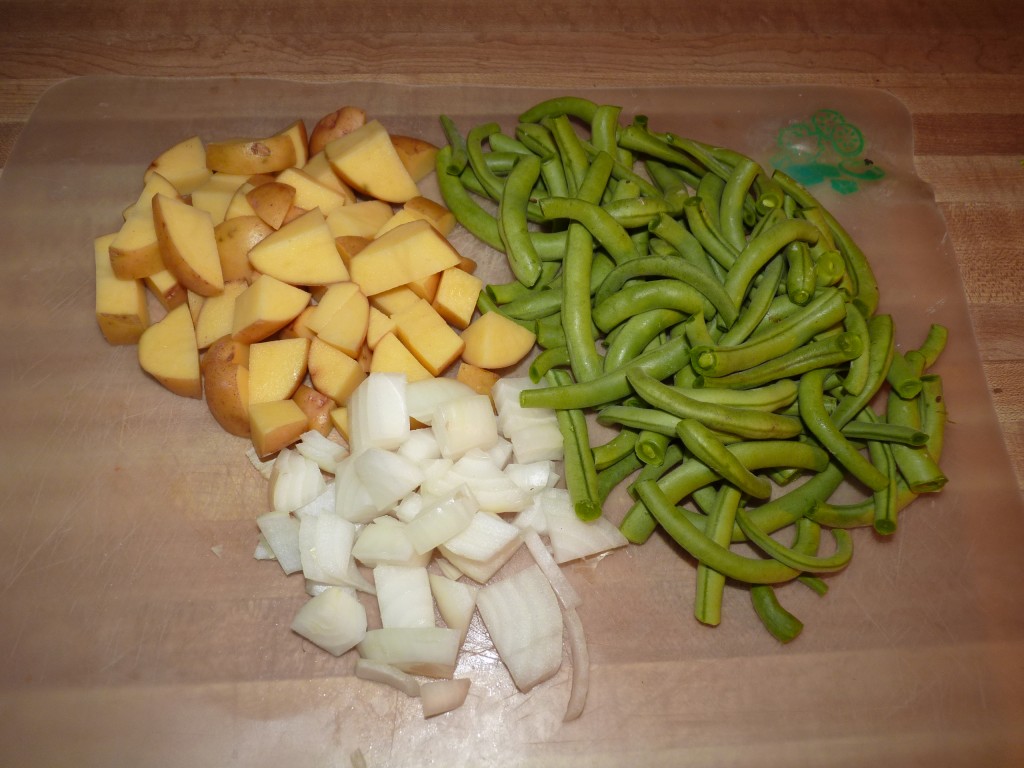 In a large non-stick skillet heat oil over medium heat. Add potatoes and onion and saute until onion is beginning to become translucent.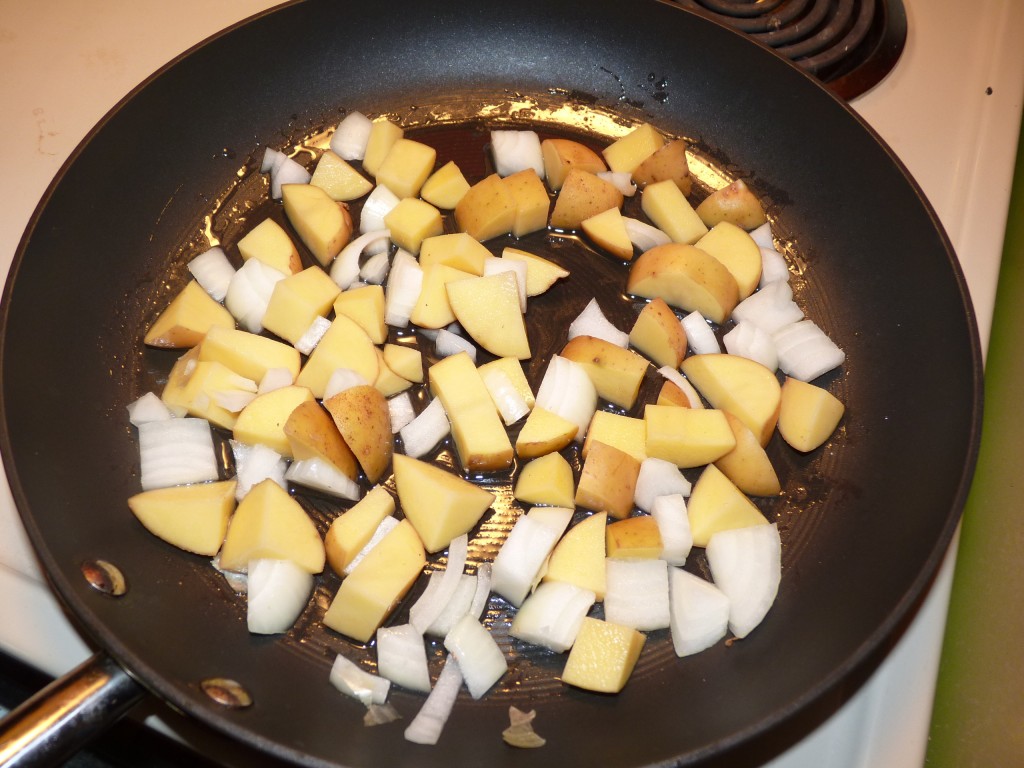 Add 3T of water, reduce heat to medium-low, cover and cook about 7-10 minutes or until potatoes are tender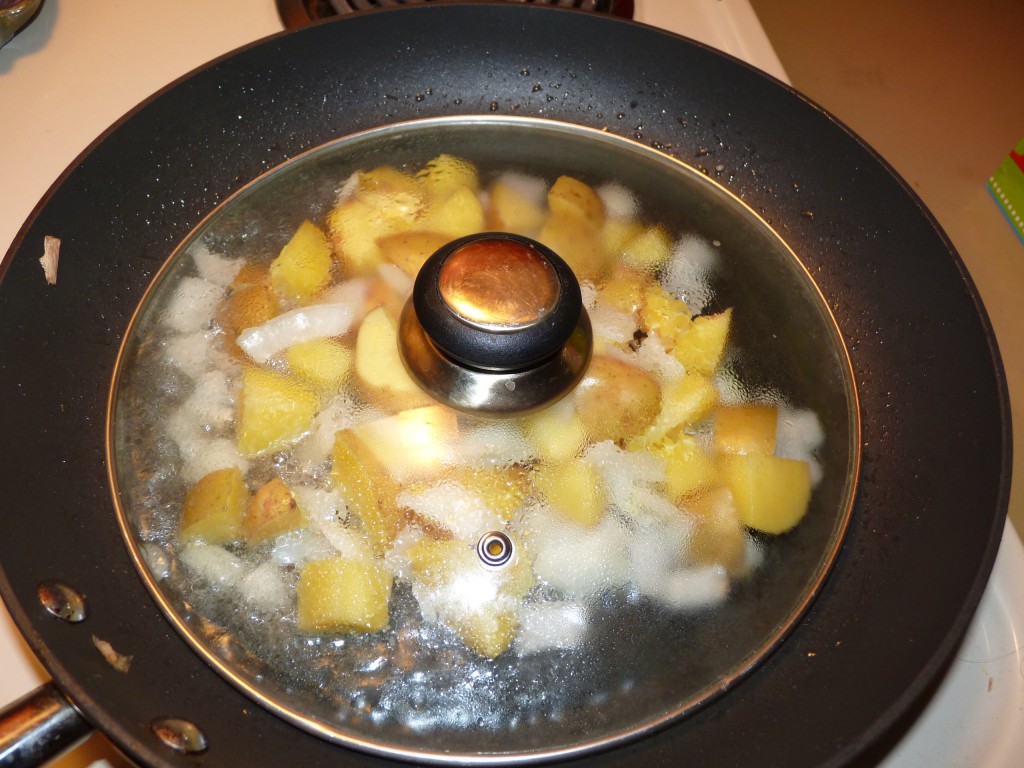 I reeeeealy need a lid to fit my pan, but this works. 🙂 After the potatoes are tender, stir in green beans (note: If you like your beans tender add them at the same time as the potatoes and onions and add additional water). Hubs and I both like our green beans just heated through and very crunchy so I just mix them in until they are hot. Add garlic if you like and salt and pepper to taste.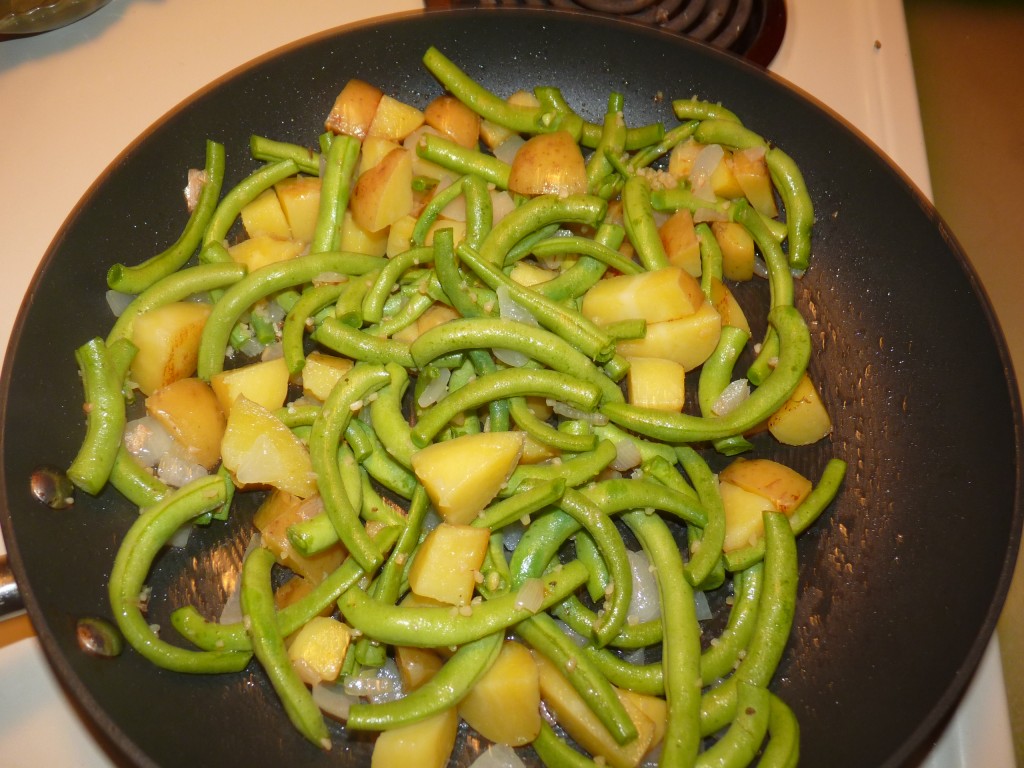 All done! Enjoy your delicious green beans and "taters."