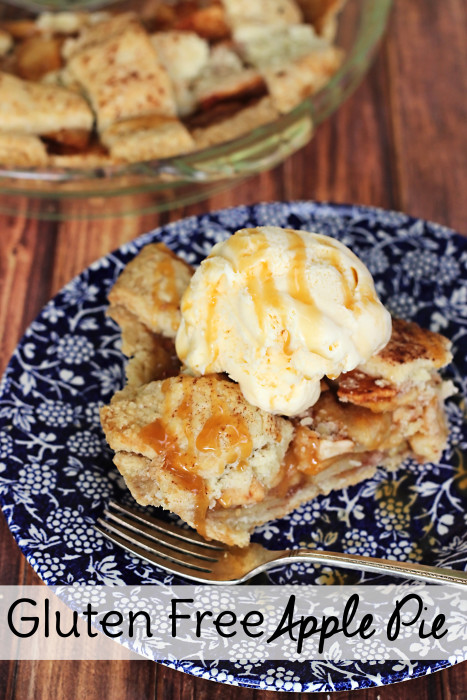 We've known for several years now that Hubs has had a gluten sensitivity, and now we know why. Since his MTHFR gene mutation diagnosis last week, we've tried to be more serious about removing gluten from his diet. It's bad enough to find out you're a mutant without adding additional trauma by taking desserts away, right? 😉
Time to delve into the world of gluten-free baking!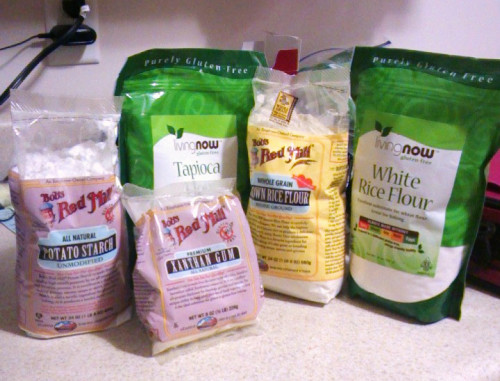 It was nice to serve up some up some comfort food that Hubs wouldn't have to pay for later. No ice cream for him because…dairy. But that didn't stop me from topping my slice with a big scoop and some caramel sauce.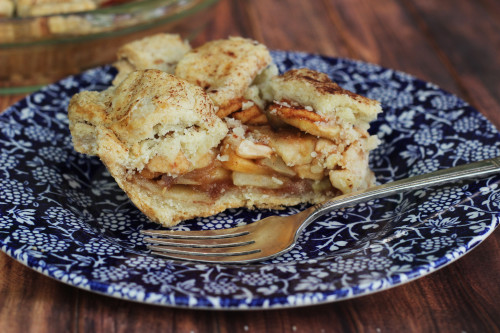 Gluten Free Apple Pie Recipe
Author:
An all-American favorite remade without gluten!
Ingredients
1 3/4 cup white rice flour
1/4 cup brown rice flour
1/4 cup tapioca flour (starch)
3 tablespoons sugar
1 1/2 teaspoons xanthan gum
1 teaspoon salt
1 cup unsalted butter, chilled and cut into cubes
1/3 cup room temperature water
Filling and Wash
6 Granny Smith Apples cored, peeled and sliced into 1/4″ to 1/2″ slices
1/2 cup sugar
1/4 cup white rice flour
2 teaspoons vanilla extract
1/2 teaspoon ground cinnamon
1/2 teaspoon ground nutmeg
1/4 cup half and half
Instructions
Combine the first 6 ingredients in a food processor. Add the butter and pulse to combine. Add water and turn the food processor on for 10 to 15 seconds.
Divide "dough" into two equal parts and shape into two balls. Wrap each ball in plastic wrap and chill in the refrigerator for one hour.
While dough is chilling, combine sugar, rice flour and spices in a bowl. Add the flour mixture to the apple slices and toss until slices are well coated.
Add vanilla extract and stir to coat.
Remove one dough ball from the refrigerator and allow to sit at room temperature for 5-10 minutes. Place dough between two pieces of parchment paper lightly dusted with rice flour. Using a rolling pin, roll out the dough to a 12-inch circle, about 1/8 of an inch thick.
Lightly butter the bottom of a 9″ pie pan
Remove top layer of parchment paper and place the rolled out dough onto the pie pan. Press down to line the pan with the dough.
Pour fruit mixture on top of crust and spread evenly.
Roll out the second dough ball using the same technique. You can trim into strips to make a lattice or just place the entire disk of pie dough over the apples.
Gently press top and bottom crusts together around the edges. If you aren't using a lattice, cut several small slits in the top crust to vent.
Brush top crust with half and half, and sprinkle with cinnamon if desired
Bake at 425 degrees on the [b]bottom rack[/b] of your oven for 10-15 minutes or until crust begins to brown. Remove pie from oven and reduce heat to 350.
Place aluminum foil around edges of crust to prevent burning.
Return to [b]middle rack[/b] of oven and bake another 45 minutes or until crust is golden and filling bubbles
Serve warm with vanilla ice cream and caramel sauce