Our MOPS group did a fun fall make and take last Friday: It's Fall Ya'll Cookies! As soon as I brought mine home, the battle began to keep Hubs and Sweet T from fishing Reese's Pieces out of the jar. I'm going to have to gift it to someone quickly!
These Gift in a Jar cookies were a breeze for a group to assemble so they are a perfect craft for your next group get-together. Here's a few pictures of our work station: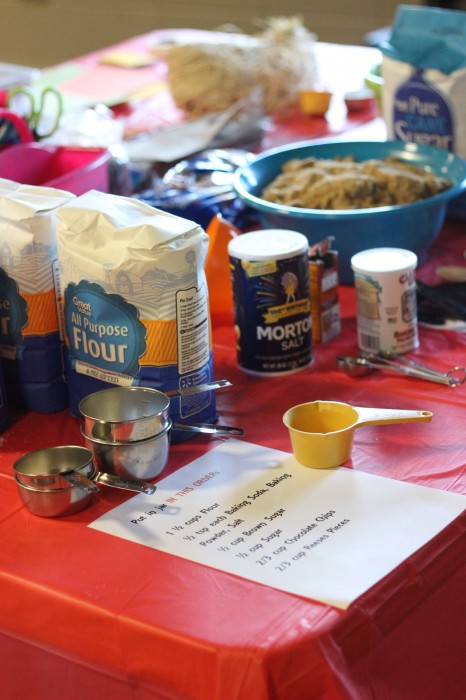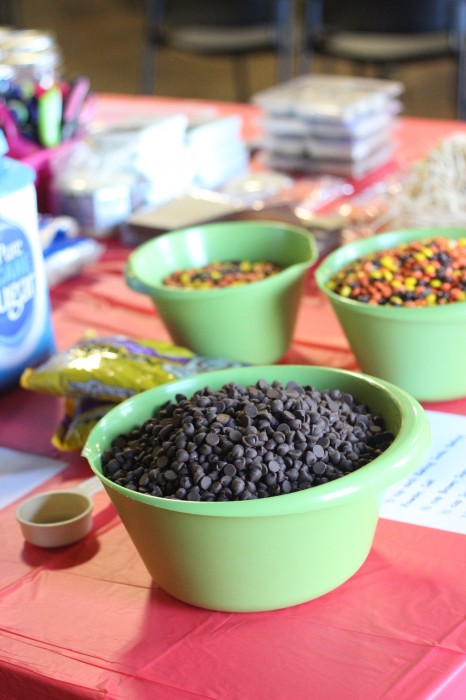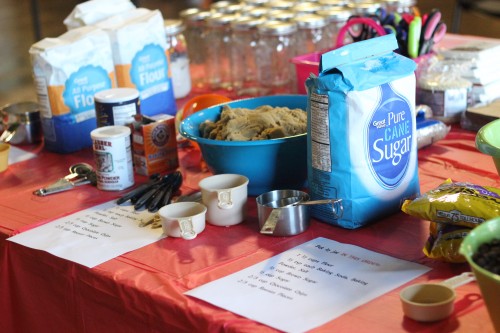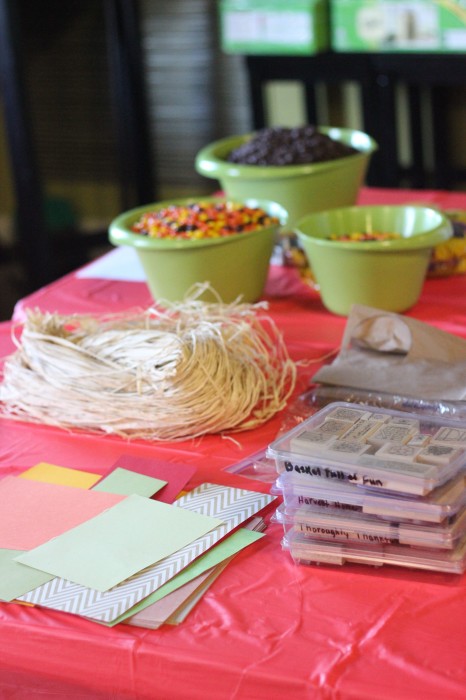 Here are a few tips for assembling these gifts in a jar as a large group
Separate your ingredient assembly area from your jar decorating area. We learned this the hard way halfway through. Traffic jam!
Measure up the flour for the first person in line. Have  that person measure up more flour when they are done. Have each person do this for the person behind them and things move much faster.
Have your jar decorations pre-cut
Cut the bottom out of a large paper or styrofoam drinking cup and use it as a funnel. This makes it so much easier to get the ingredient into the jar without making a mess.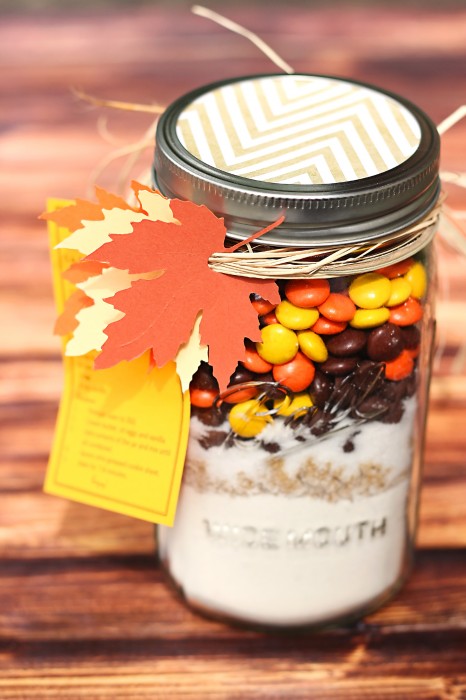 To make these Fall Gift in a Jar Cookies, head over to Lil' Luna for directions. She even has a free printable for you. Happy fa'll ya'll!
And if you love gifts in a jar, check out my Friendship Soup Gift in a Jar with free printable too.