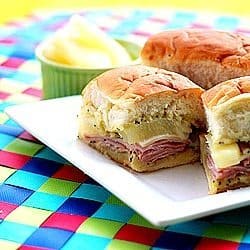 Football season is gearing up! That's cause for big excitement down South where college football is practically a religion. If you're a transplant from another part of the country one of the first thing locals will ask when getting to know you is "What team are you for?" Around here answer must be Alabama or Auburn. Go Vols is sometimes acceptable. At least answer with an SEC team unless you want strange looks (Roll Tide by the way). Answering "I don't know/care"  or *gasp* the name of an NFL team will put you on the fast track to being the neighborhood pariah. Unless Alabama is vying for the national championship title, the biggest game day of the year for us is always the Iron Bowl where rivals Alabama and Auburn face off. Family and friends gather wearing their team spirit:
Hubs is from New Jersey and he quickly made Alabama his college team of choice. Smart man. He probably only answered the question above incorrectly once or twice before realizing that remaining neutral was not an option. As a result, Sweet T was born a Bama fan!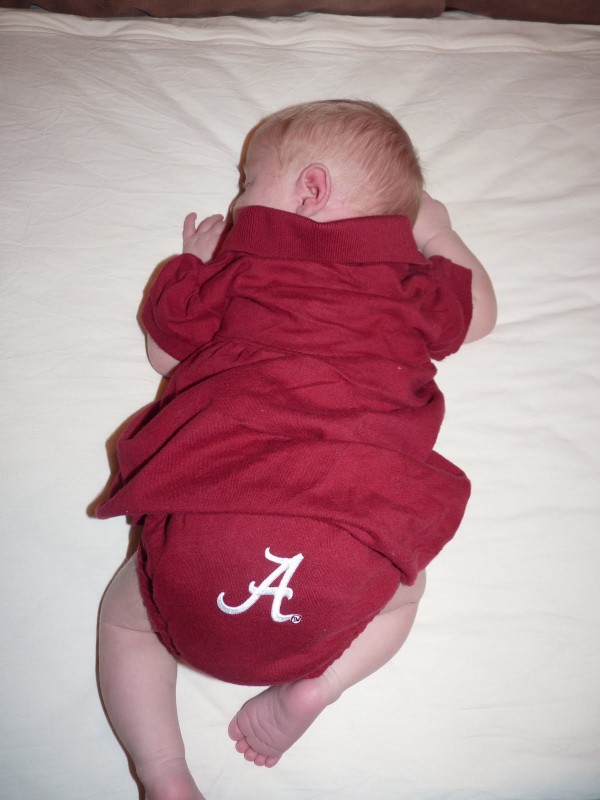 Where there's football there's food so perhaps that's why it's a favorite sport in the South. If you've made the  faux pas of giving a wrong answer to question #2, try bringing these Hawaiian Style Sliders made with King's Hawaiian mini sub rolls over for the next game day. They are sure to put you back in everyone's good graces.
| | |
| --- | --- |
| Hawaiian Style Game Day Sliders | |
Author:
Simple sliders that are sure to be a hit on game day
Ingredients
2 packages King's Hawaiian Mini Sub Rolls
1 stick of butter, melted
2 T mustard
1 small onion finely diced
1 T Worcestershire sauce
1 T Poppy Seeds
8 oz Deli Ham
6 slices Swiss Cheese
6 Pineapple rings
Instructions
Combine butter, Worcestershire sauce, poppy seeds, onion, and mustard.
Place bottom half of rolls in a 9×13 pan
Spread 1/2 the butter mixture on bottom half of rolls
Layer ham, cheese, and pineapple on top of the roll bottoms
Spread remaining 1/2 of butter mixture on the inside of the roll tops and place on top of ham, cheese, and pineapple.
Cover with foil and bake at 350 about 15 minutes or until heated through.
Spread butter mixture on bottom of mini sub rolls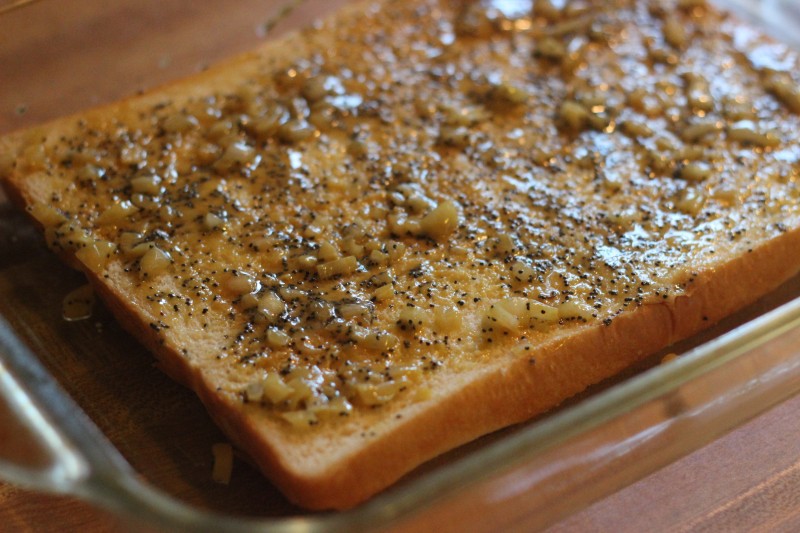 Top with ham, cheese, and pineapple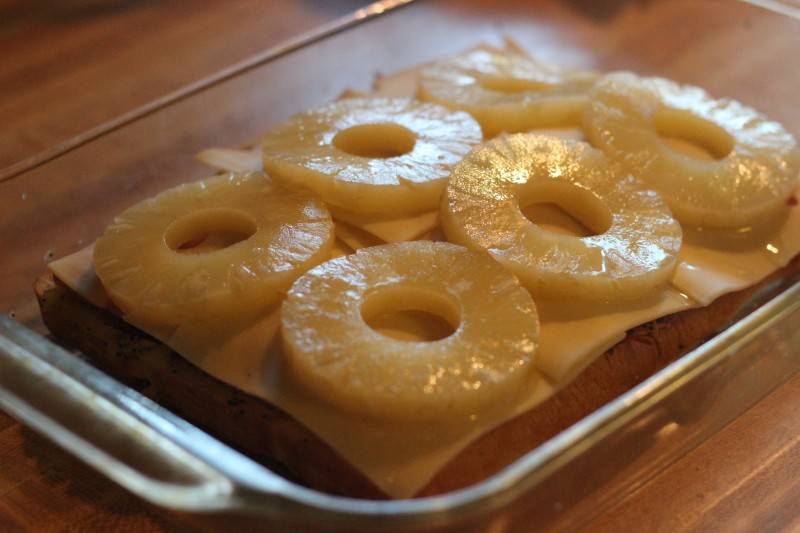 Spread remaining mixture on bottom of roll tops and top! Cover and bake.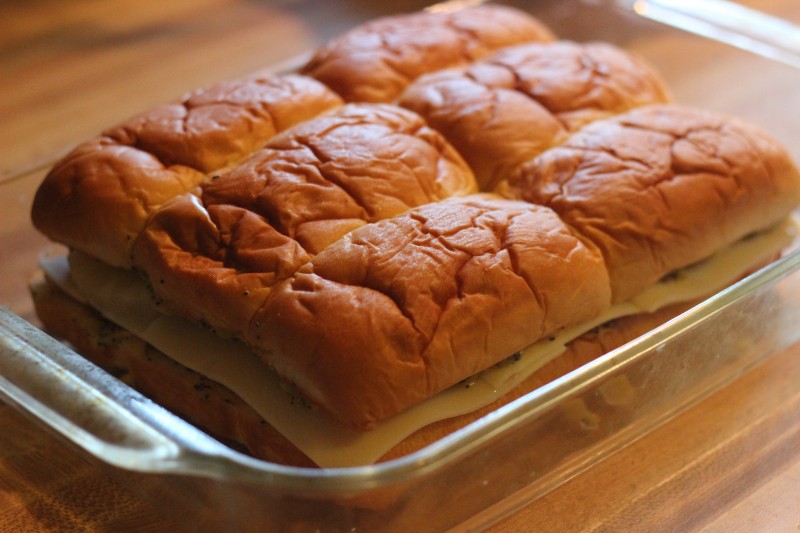 Enjoy!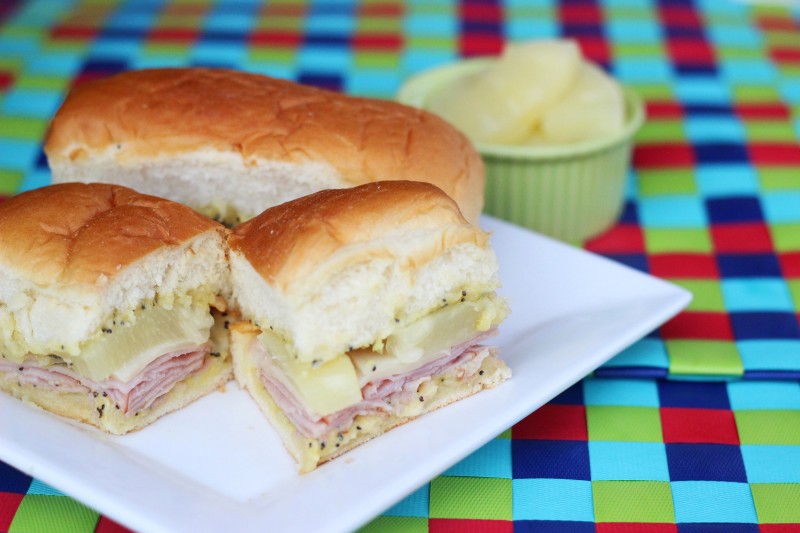 Between the great food, family, and friends, game day is always special around here. What's your favorite part of game day?
Whether you are at your kid's game or the stadium, KING'S HAWAIIAN is a great choice for a family tailgate.
What is your family's favorite part of game day? Comment below and be entered for a chance to win $200 to put towards your next game day event.
This is a sponsored conversation written by me on behalf of Kings Hawaiian. The opinions and text are all mine.  Official Sweepstakes Rules.