I made this for Hubs over the weekend and he raved over it. He likes his coffee strong and simple so this was a winner.
Yield: 2
Ingredients:
2 cups ice cubes
1 1/2 cups strong coffee or two espresso shots, chilled
1/4 cup NESTLÉ COFFEE-MATE Liquid Coffee Creamer
3 tablespoons granulated sugar
Ground cinnamon (optional)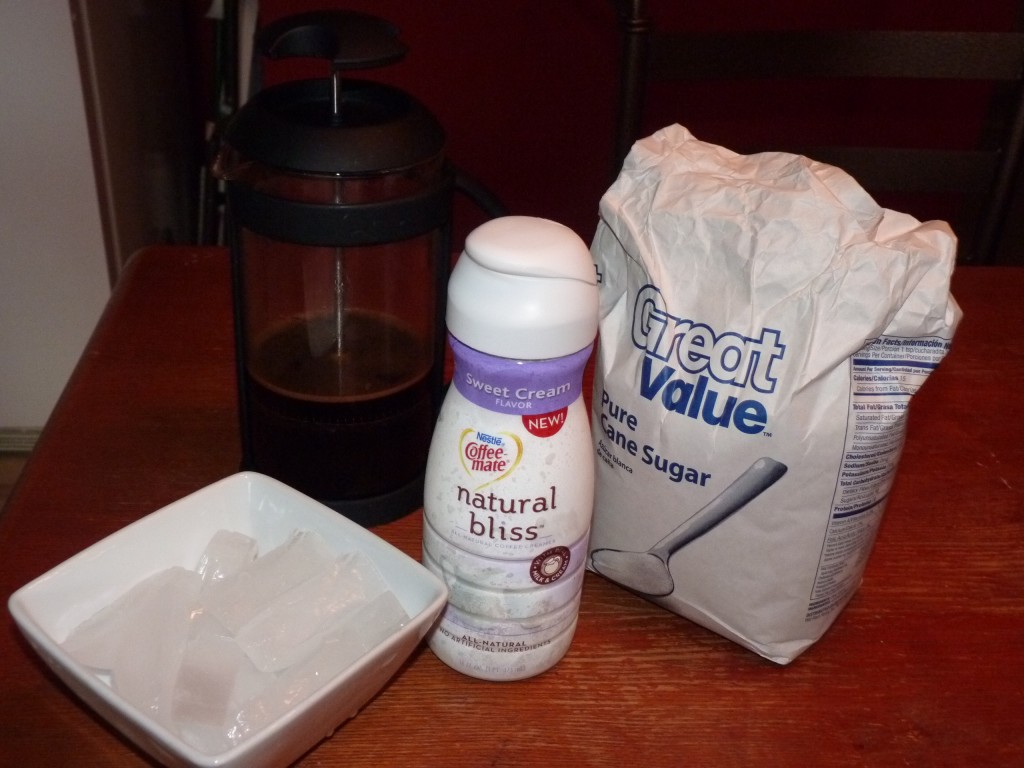 If you'd like to use espresso shots but don't have an espresso machine, you can achieve a similar result using a French press. Add a whole cup of coffee grounds to the carafe part of the press.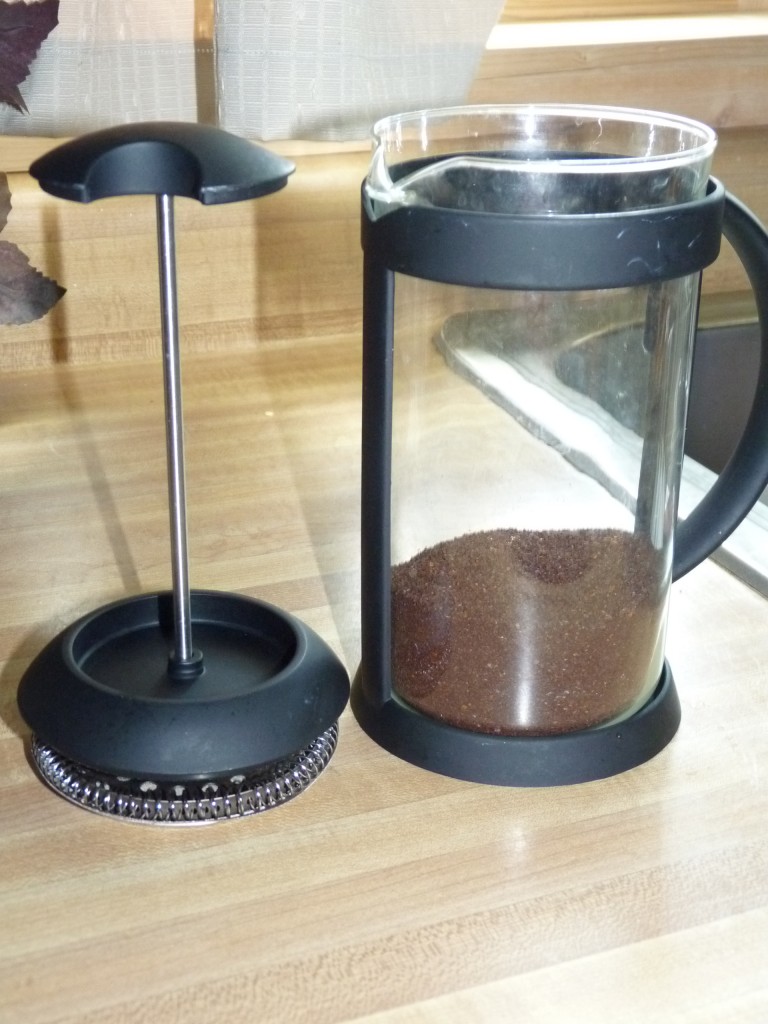 Pour 1 and 1/2 cups boiling water onto the grounds then place the filter/lid on top, but DON'T depress the handle. Let the grounds and water sit for 8-12 hours before depressing the handle to filter the coffee. You'll get a dark, strong brew that rivals espresso without having to purchase a machine.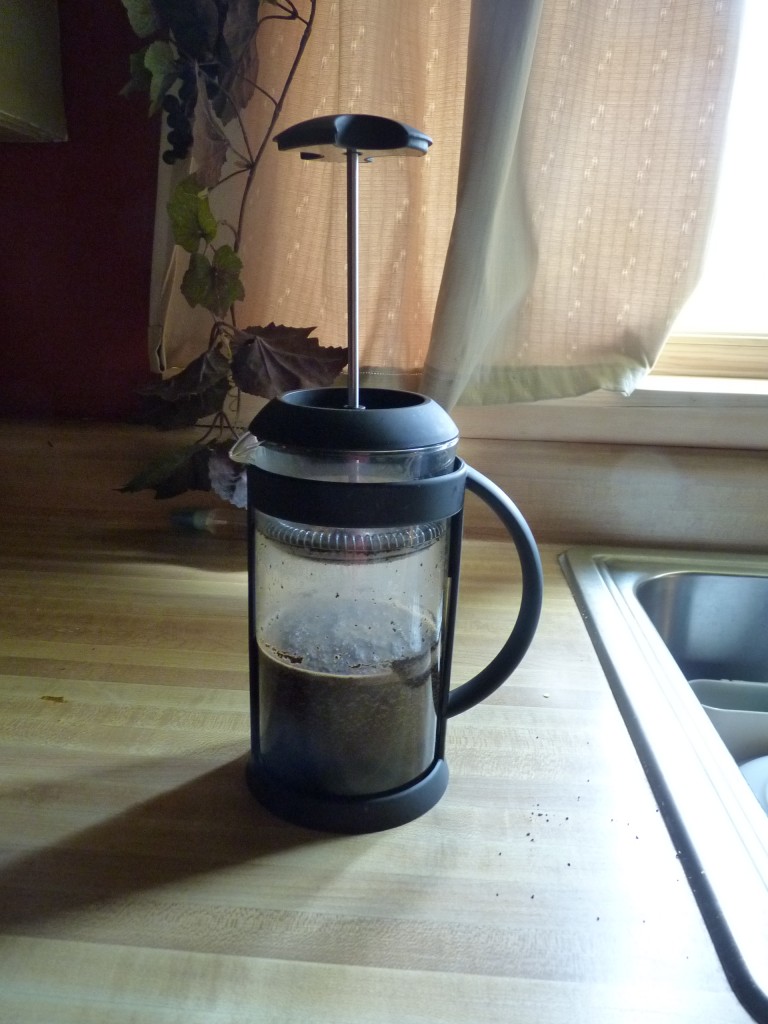 Place ice, coffee, Coffee-mate and sugar in a blender and blend until smooth. Pour into 2 glasses and sprinkle with cinnamon if you like. For me this tastes so much better in my reusable Starbucks cup. 🙂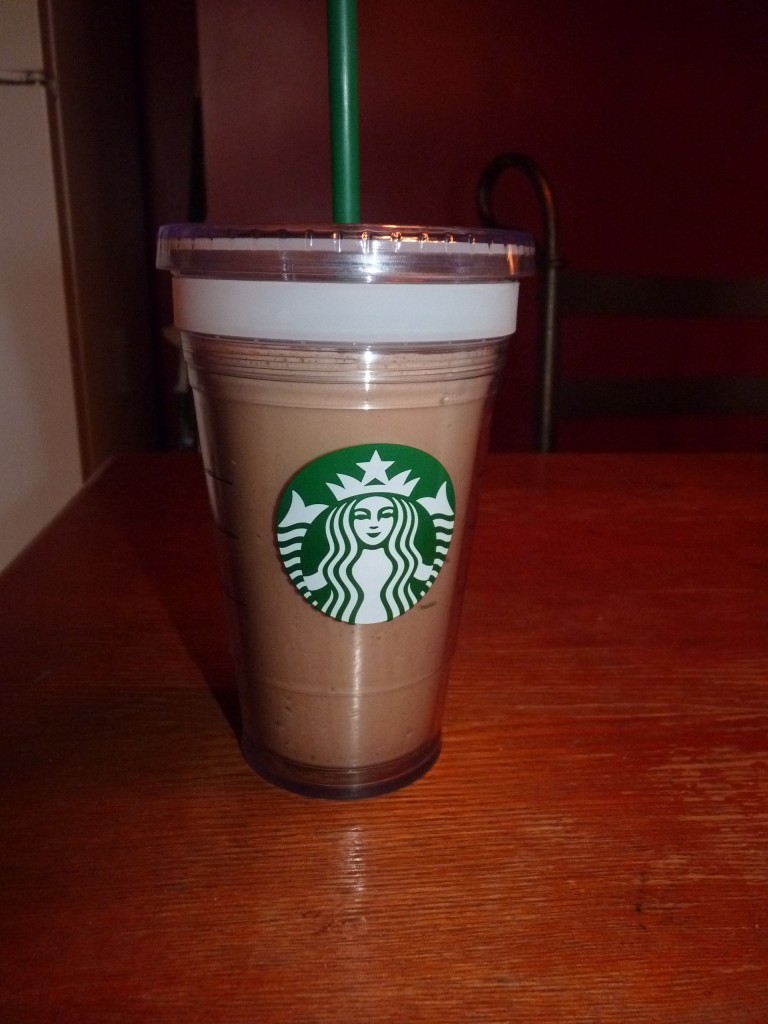 You can use any flavor of Coffee-mate that you like in this recipe to provide a variety of different flavors. Coffee-mate has just introduced their Natural Bliss line of creamer which comes in three great flavors – vanilla, caramel, and sweet cream. With only four simple, fresh ingredients, these creamers contain nothing more than milk, cream, sugar and natural flavor. They are a guilt-free addition to your morning routine! Hubs is a simple kind of guy who thinks anything "fancier" than vanilla is  too exotic. That's why I choose to make his frozen cappuccino with sweet cream Natural Bliss. He also likes the vanilla when he's feeling adventurous, but isn't going to try the caramel. Fortunately I am the "frou-frou" coffee drinker in the family so the caramel Natural Bliss certainly won't go to waste in our home. Caramel Macchiatos here I come! You can find out more about Natural Bliss and discover other great coffee recipes at the Natural Bliss website.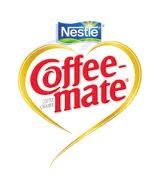 I wrote this review while participating in a campaign by Mom Central Consulting on behalf of Coffee-mate and received coupons and a promotional item to thank me for taking the time to participate.