You might be familiar with The 5 Love Languages, but if you're like me, you wonder why food isn't one of them! Let's just go ahead and declare it the 6th. Use this free Food is My Love Language printable to decorate your kitchen or let everyone know that the way to your heart is through your stomach.
Food is My Love Language Printable
Click here or on the image below for your free "Food is my Love Language" printable. It's 8×10 and in .pdf format.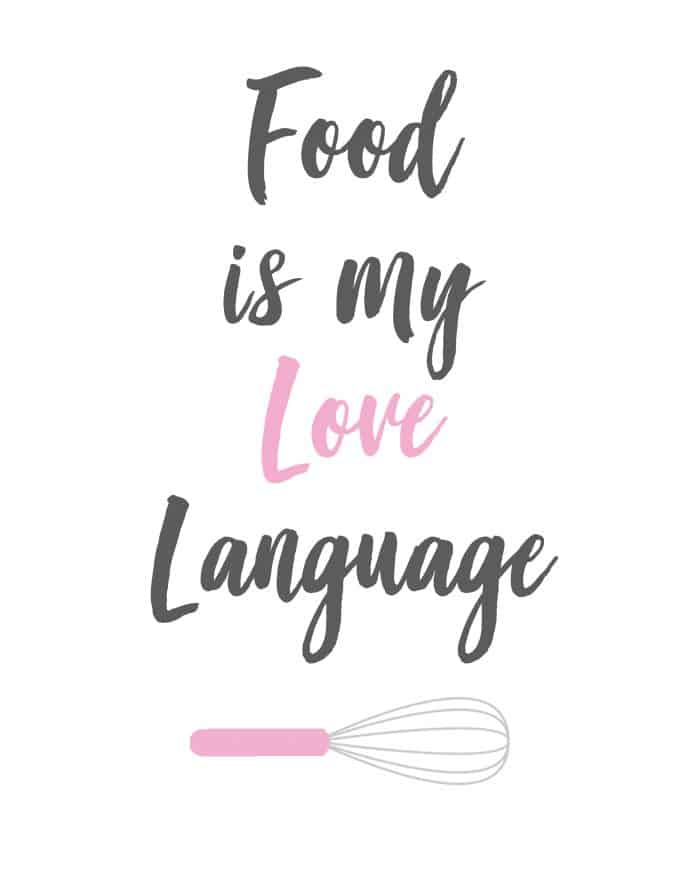 The Five Love Languages
You can learn more about the actual 5 love languages below if you've never heard of them.
This printable will look so cute in your kitchen!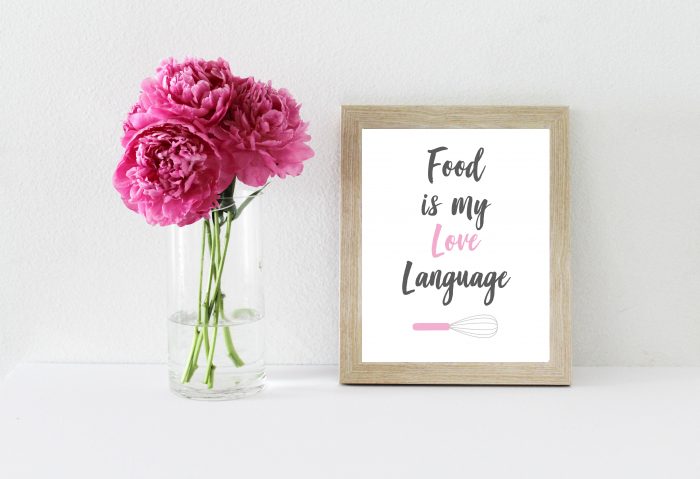 Be sure to check out my free printable sign for delivery drivers while you're here. They will certainly appreciate it, especially if food is their love language too!