Sweet T was bored one morning. A bored Sweet T usually results in "creativity" such as shoving Plah-Doh into our central air intake. So I thought why not break out the fingerpaints?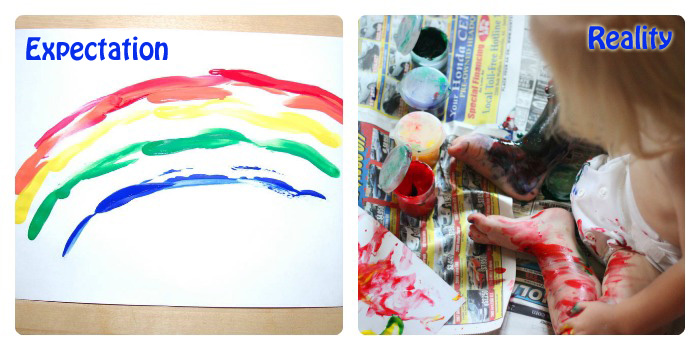 Ok, I didn't really expect anything out finger painting with a toddler except to have some fun. Mission accomplished!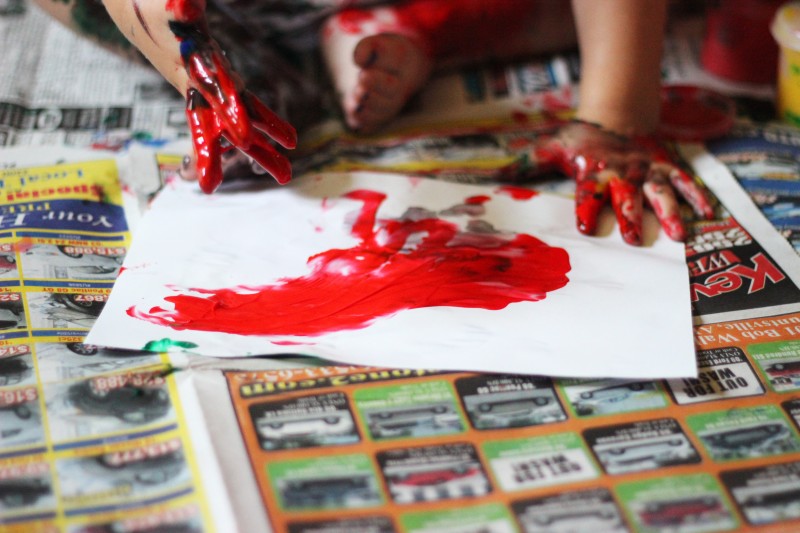 Oh that's why the box says ages 3 and up.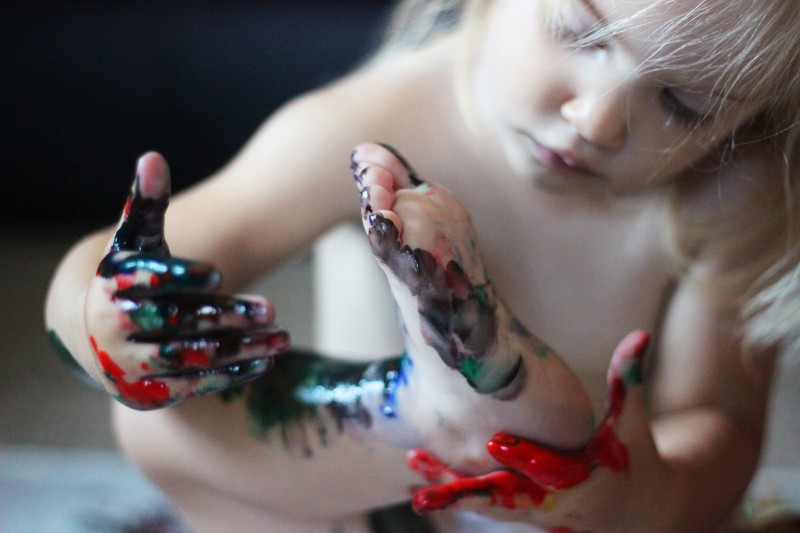 Finger paint, toe paint: potato potahto.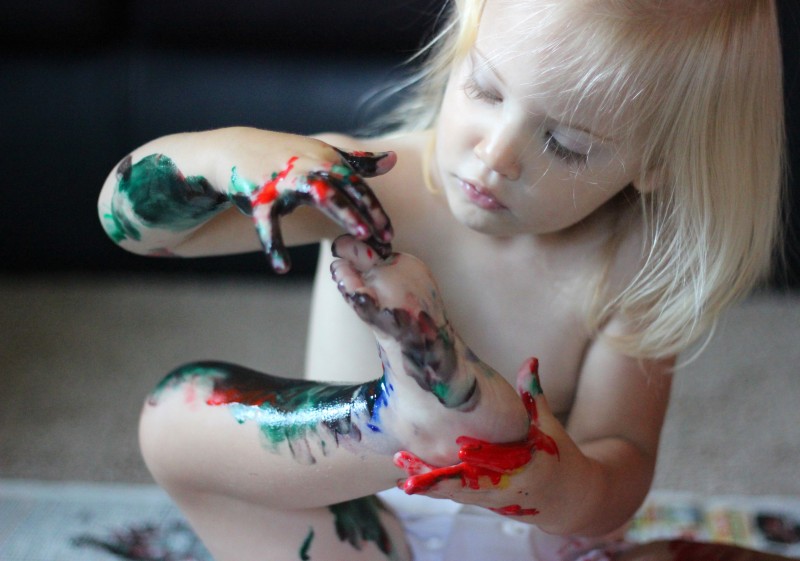 47 rolls of paper towels later…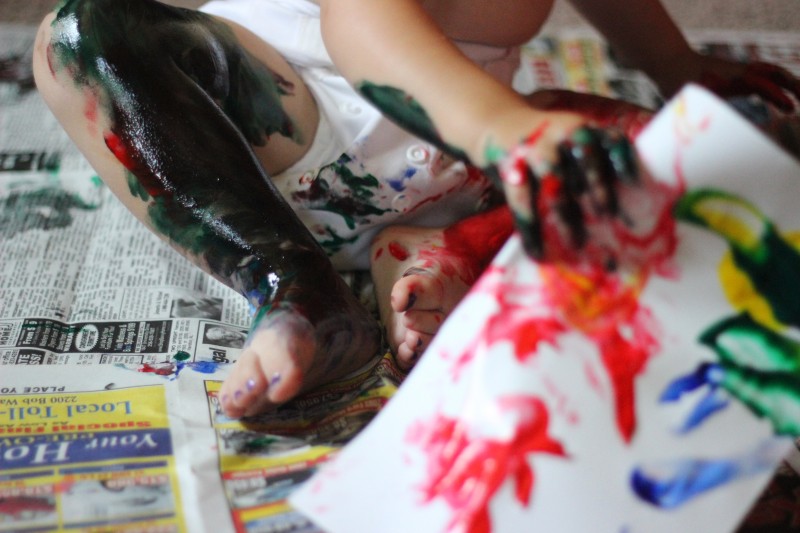 Eenie meenie miny mo, I'm going to wreck this room fo sho!

Yeah, I don't know what Mom was thinking either.