This is a sponsored post written by me on behalf of Visit Panama City Beach for IZEA Worldwide. All opinions are 100% mine.
Spring fever has hit our family pretty hard. When I'm not planning my garden, I'm planning a getaway to the white sugar sand beaches and turquoise water of Panama City Beach, FL just as soon as I can get there! Gus and I have special memories together of Panama City beach thanks to our mother/son trip there last year. It was a special time for us to spend together before he started Kindergarten, and he still fondly refers to our trip to "Grandma City Beach." (We've corrected him, but the nickname just stuck!)
Things to do in Panama City Beach with Kids
Here are a few family-friendly things we're looking forward to experiencing (or re-experiencing) on our next visit to Panama City Beach.
Good Eats There's so many delicious dishes to sample in Panama City Beach that you'll need several visits before you can decide on your favorite restaurant or meal. Gus doesn't want you to miss the ice cream at Kilwin's for sure.
Find Kilwin's and lots of other eats and treats at Pier Park. Check out some of my other favorite places to eat in Panama City Beach too.
Sea Dragon Pirate Cruise My little swashbuckler would love to go on a pirate cruise. How about yours? Take a day trip or a sunset sail on this unique family attraction that makes its home at Panama City Beach.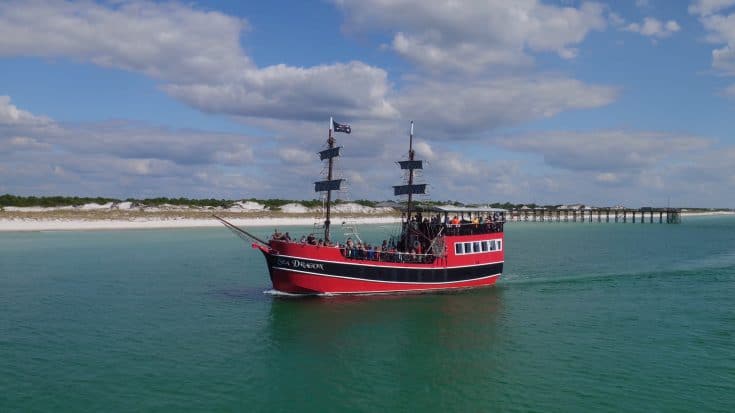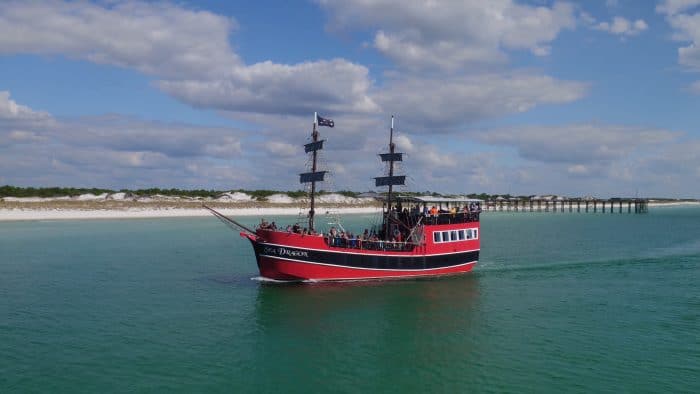 Bike Rentals Sweet T has gotten more proficient on her bike over the past year and is comfortable riding without training wheels. She would love to hit trails or bike around town (especially if it means biking to Pier Park for a sweet treat!)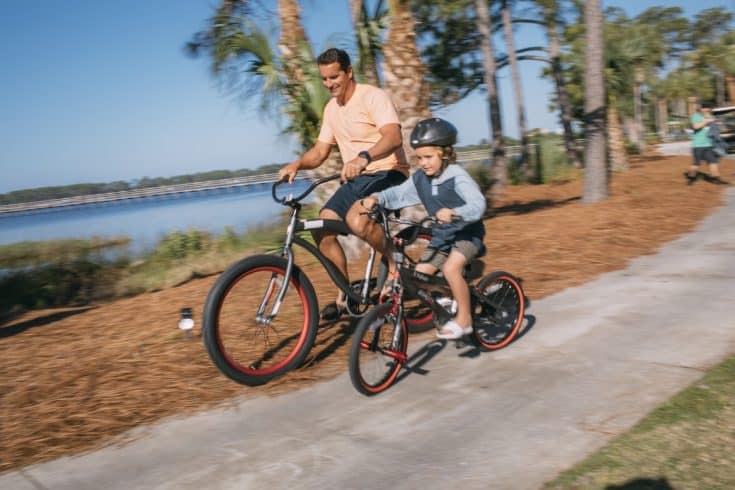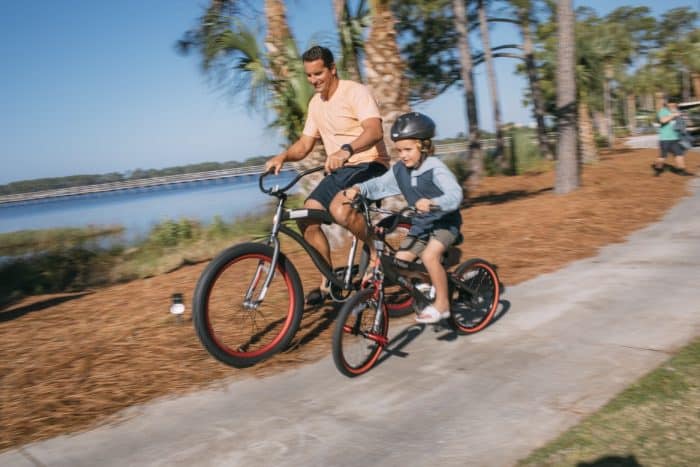 Wonderworks Both my kids love "the upside down house" so it's a must-do during our Panama City Beach visits. If you have a rainy day during your trip, Wonderworks has you covered with hours of indoor fun. Check out our video walkthrough of the Panama City Beach Wonderworks:
Gulf World
I'm not sure we'd ever been this up close and personal with marine life prior to our visit to Gulf World. Between the intimate setting, live animal shows, feedings, and encounters, you'll have an unforgettable experience. The park is small, allowing you to see everything in a day without your crew tiring out. You even come and go throughout the day!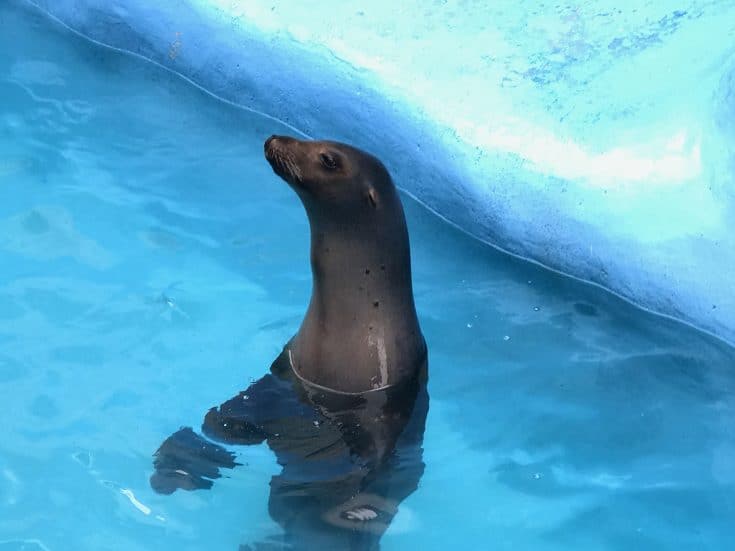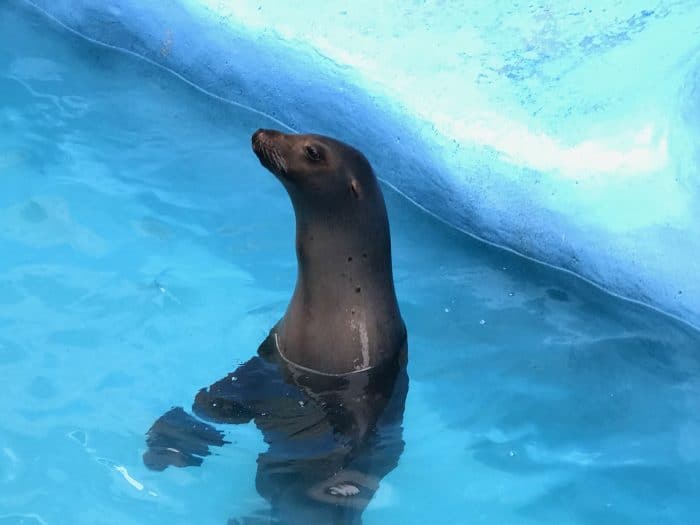 Spring Events
There are lots to choose from:
PCB Mardi Gras & Music Festival | March 1-2
Emerald Coast Cruizin' Car Show | March 6
Emerald Coast Boat & Lifestyle Show | March 15-17
UNwineD | March 22-23 – At this award-winning event for presented by Southern Living, guests will enjoy culinary creations from top Florida chefs along with beer, wine, and spirits from around the globe! Held just steps from the beach at Aaron Bessant Park, this year's UNwineD will benefit World Trade Kitchen.
Seabreeze Jazz Festival | April 24-28
SandJam | April 26-28
Thunder Beach Spring Rally | May 1-5
Jeep Beach Jam | May 14-19
Real. Fun. Fourth. | July 4
The Beach! With so much to do in Panama City Beach, don't forget to soak up the sun, sand, and surf beachside. Visit Panama City Beach and plan your fun today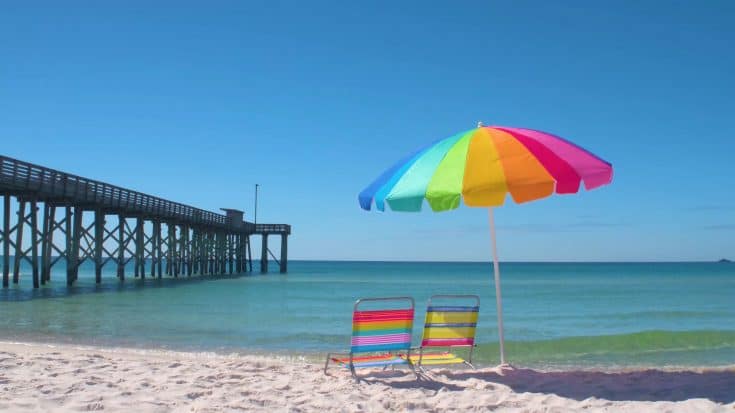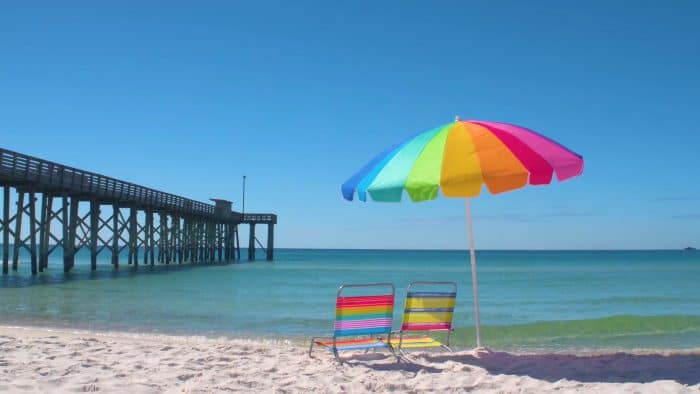 How Do You PCB?
I want to hear about your best memories of PCB. Submit photos, videos, and stories of Panama City Beach using the hashtag #MyPCB for a chance to win a 2-night stay, dinner for 4 and 4 attraction passes! Visit the Real. FUN. Beach. and make it yours!