It's October. They tell me it's fall. I'm not really convinced since the high here is 87 degrees today. I know that come January I'll be grateful I don't have to pour hot water on my car just to get the door open, but it would be nice to experience a fall and spring like other parts of the country.
Since the South has always been home, I've become an expert at faking fall. I may be rocking some boots, but I've got to pair them with a tank top.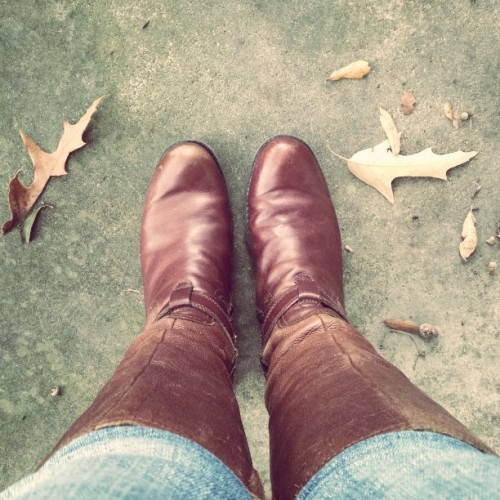 And those Pumpkin Spice Lattes everyone loves this time of year? I've been known to make mine iced (with some Pumpkin Pie Spice creamer)
So even though it will be summer around here until November, the kids and I found a fun little way to enjoy the warm, sunny days and feel like it's fall. Behold our Fall Sensory Table. It's cheap and easy to make!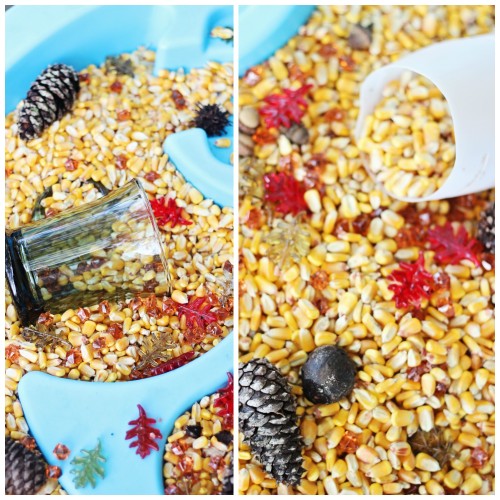 Fall Sensory Table
You will need:
Feed corn (find at local Co-op or feed store)
Pinecones, acorns, sweet gum balls, pine needles or whatever you have in your yard.
Fall themed beads or confetti. Just something colorful to spice it up. I got mine at Hobby Lobby for around $2
Coffee mug and an empty International Delight coffee creamer bottle cut in half with label removed. Repurposing is free!
Water table or a shallow plastic storage container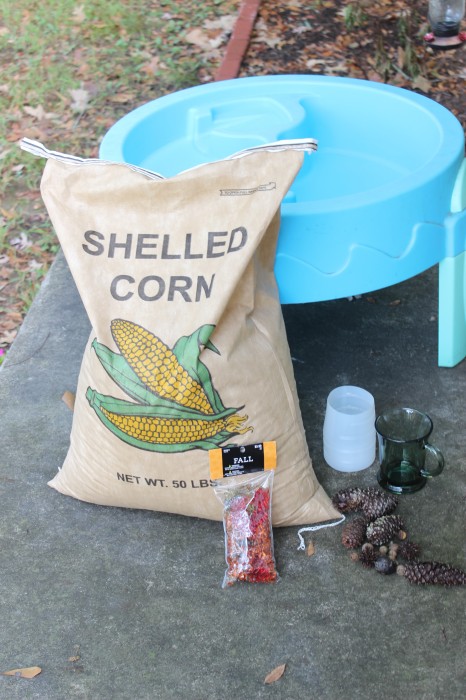 Feed corn is crazy cheap. We paid $6.99 for this 50 pound bag and used less than half of it. We have plenty of leftovers for refills…which I think we're going to need pretty soon.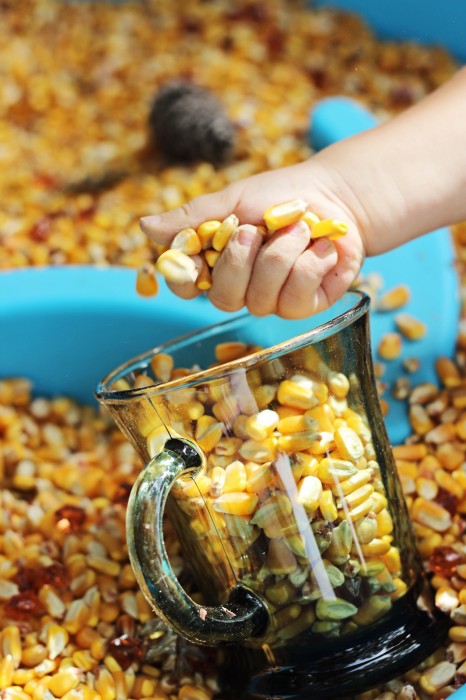 Sweet T and Gus played together independently long enough for me to write this post so that tells you what a huge hit this Fall Sensory Table was!