Over the last 6 months I've spent around $600 ordering from over 20 different Facebook Co-op Groups. My family members got nicer-than-usual Christmas gifts and will continue to receive nice birthday presents for sure! I've been able to enjoy high-end makeup brands and personal care products that I'd normally never be able to afford, and there are household supplies that I'll never purchase from mass-merchandisers again all thanks to Facebook co-op groups. Here's how you can enjoy the savings too.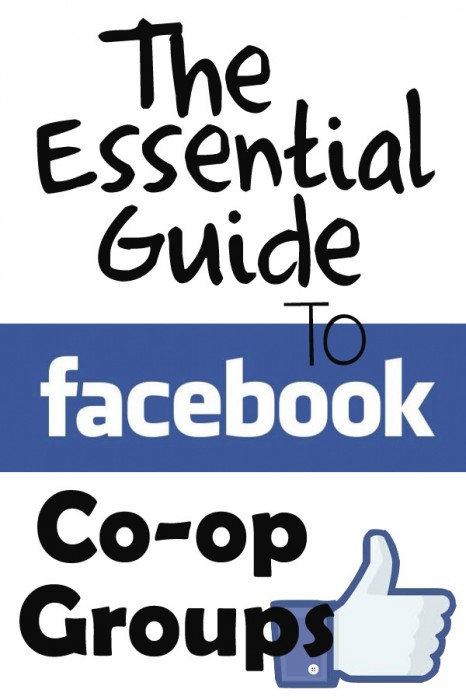 What is a Facebook co-op group?
A Facebook Co-Op Group starts off with one or more hosts who are willing to negotiate a wholesale price on variety of different items from different vendors. By having Facebook co-op Group members join and combine individual orders into a single bulk order, everyone in the group benefits from the savings.
Why buy from a co-op?
The potential for major discounts on everyday items, gifts, and things that you'd love to have but can't afford to purchase retail.
Exposure to new brands and things you never knew you always needed. 😉 (be sure to see my tip below about budgeting)
What kind of products do Facebook Co-op Groups offer?
Almost anything that can be shipped via US Mail without being cost-prohibitive. Nothing too heavy or illegal of course.
How do I find co-op groups?
Every Facebook co-op group I've purchased from I've found through the group Co-op Deals and Reviews or Co-op Discussion Forum Hosts will post newly open buys, buys that are closing soon, or buys that need fills to meet minimum order requirements.
Is the amount of savings really worth it?
It depends on the item and how many are being ordered. You still need to do your research to make sure a cheaper option can't be found locally. Don't just assume that because it's a co-op buy that it will automatically be cheaper. Most of the time it will be, but not always.
How do I keep track of my buys?
An Excel Spreadsheet. Many co-ops will provide a link to a spreadsheet in Google Drive for you to download and use to keep track of all of your co-op purchases, not just purchases from their co-op.
Why am I being charged a co-op fee?
Hosts do a lot of work, for little to no profit. The $1-$3 co-op fee you are being charged pays for mailers, bubble wrap, tape, and their gas to the post office and back. At they end of the day they may pocket a little cash. Please don't begrudge them. If you added up their time it would probably equal out to a profit of a couple of bucks an hour if that. Not to mention all the headache and drama they put up with. Have you hugged a Facebook Co-op host today? 😉
How are these items so cheap? It seems to good to be true. – Part of the reason is due to the wholesale/bulk/group purchase. Another reason is the country of origin. Many co-op group items come from China so if you have an ethical issue with that, look for buys that specify "American supplier" or join a co-op that specializes in WAHM buys.
What kind of protection do I have as a buyer?
Most co-ops collect payment via Paypal with a few using WePay. Familiarize yourself with the buyer protection policies of each.
Facebook Co-op Group Tips
Set a personal budget – It's all too easy to form an addiction to Facebook Co-op shopping. So many shiny things presented to you that you never knew you always needed. Be responsible so you don't regret ever discovering the world of co-ops.
Allow plenty of time for your items to arrive – Minimum order requirements (MOQ) must be filled, invoicing must be done, member must send in payment. The bulk order must be placed, then it sometimes takes weeks for these items to arrive at the host's home. Then the host must divvy everything out,  invoice buyers for exact shipping charges, and get to the post office. On average it takes a month from the time you pay for an item until it shows up on your doorstep. When shopping for Christmas, a birthday, or other event I place co-op orders 3 months in advance to allow plenty of time for the order to fill and the process to be complete.
When paying via Paypal use your credit card rather than your Paypal balance – This offers you an extra layer of protection that I hope you never need.
Join The Good, The Bad, The Ugly Co-ops – Check out the files tab and find the co-op group you plan on purchasing from in the list. See what other buyers have to say about the group before handing over your money.
Facebook Co-op Etiquette: A few Do's and Don'ts.
Do pay on time – Usually within 24 hours of being invoiced. Please don't hold up the order for everyone else. Rude!
Don't sign up for a buy then retract your order – Obviously things come up, financial situations change, and purchases are made elsewhere. Just don't place your order on the group's spreadsheet then retract it days before closing. This messes up MOQs and expected closing dates.
Do read and agree to the rules before placing an order – each group will have a set of rules which are similar from group to group, but vary slightly. It's important that you read and agree to these rules in order to know what is expected of you as a member.
Don't start drama – Most groups have a zero-drama policy which will earn you banishment from the group for breaking.
Here are a few of my favorite buys from last year.
100 Mr. Clean Magic Erasers for 14 cents each
A floating locket with 5 charms for $15.75
Survival gear that was a huge hit at Christmas with my male family members
60″ x 90″ Vinyl wall decals for $7 each
Crochet kid's hats for $6 each
Clarisonic brush head replacements for $6 each
Questions? Leave a comment and I'll try my best to find an answer.