Sometimes I get so bogged down with the business of "doing life" that it's difficult to reach my goals of giving back, being involved in our community, and supporting charity. You too? Well today we're going to multitask with a recipe that will get dinner on the table quickly and also help us feed families in need.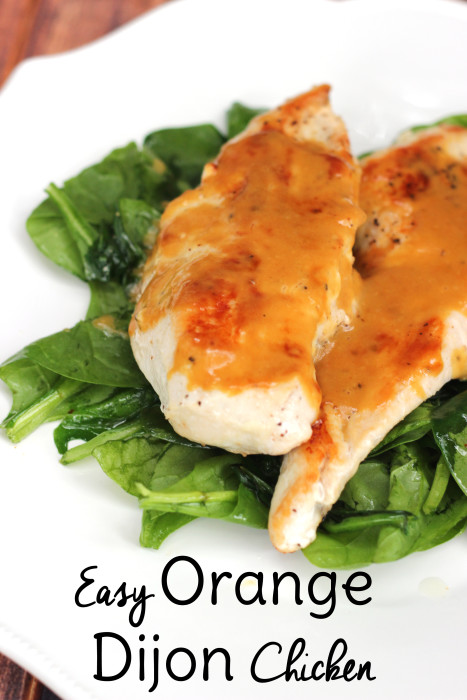 I'm working with Perdue in the fight against hunger though their Get Deals Donate Meals initiative. You can help donate 1.8 Million meals to fight hunger simply by redeeming one of Perdue's specially marked coupons for easy, convenient PERDUE® Chicken Products. For every coupon redeemed, Perdue Foods will donate 4 ounces of protein to Feeding America®*!
*Feeding America Guidelines: 4 ounces of protein = 1 meal. 1 meal=$0.10.
Promotion valid 8/23/15-12/31/15. For more information, visit Perdue.com
Easy Orange Dijon Chicken
Easy Orange Dijon Chicken
Author:
Cook time:
Total time:
This Easy Orange Dijon Chicken recipe makes a great weeknight dinner.
Ingredients
1/4 cup dijon mustard
1/4 cup mayonnaise
3T orange juice
1T honey
1T oil of choice for pan-frying
PERDUE® PERFECT PORTIONS® Boneless, Skinless Chicken Breasts (3lb pack)
1/2 tsp salt
1/4 tsp pepper
10 oz fresh spinach rinsed well and drained
Instructions
In a small bowl, combine mustard, mayonnaise, orange juice, and honey. Set aside.
In a large skillet, heat oil over medium heat
Sprinkle chicken breasts with salt and pepper and add to skillet
Cook 10-12 minutes turning occasionally until chicken is lightly browned and cooked through
Remove chicken from skillet and add spinach
Cook spinach until partially wilted.
Place spinach on serving platter and top with chicken
Add honey mixture to skillet and cook for 1 minute stirring constantly.
Pour mixture over chicken and spinach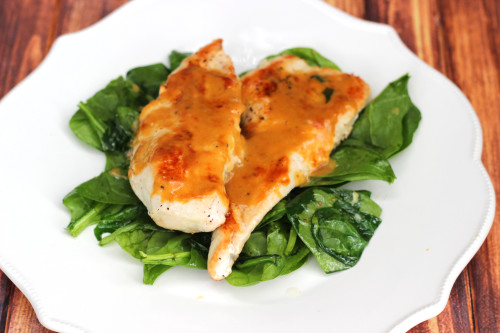 Looking for more great chicken recipes? Follow Perdue on Pinterest for ideas and inspiration. You can learn more about Perdue at perdue.com or by visiting Perdue on Facebook.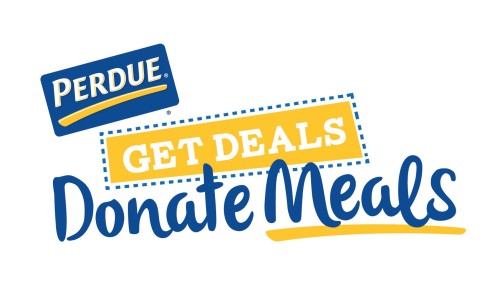 This is a partnered post. All opinions are my own.