This easy felt necklace costs 75 cents to make. Elementary-age kids can create it on their own felt necklace. Preschoolers will need help from a parent but will enjoy the cutting practice. The patriotic colors make this felt necklace perfect for Memorial Day or the 4th of July. Change up the colors for Christmas, Easter, or Valentine's Day!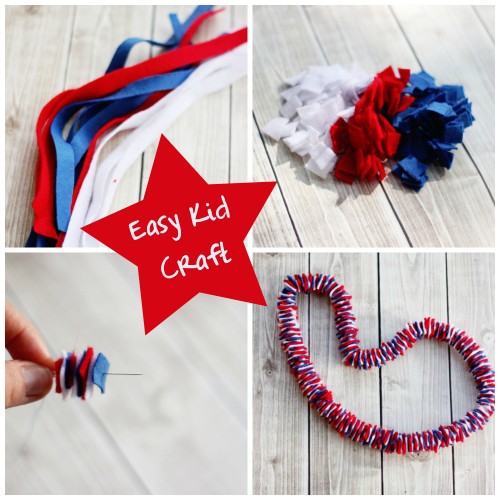 Easy Kid's Craft Felt Necklace
You will need:
3 sheets of felt (1 red, 1 white, 1 blue)
Scissors
a straight edge
a pen
needle and thread
Instructions
1. Using the pen and straight edge, mark vertical lines on each piece of felt, finger-width apart (appx 1/2″)
2. Cut felt into strips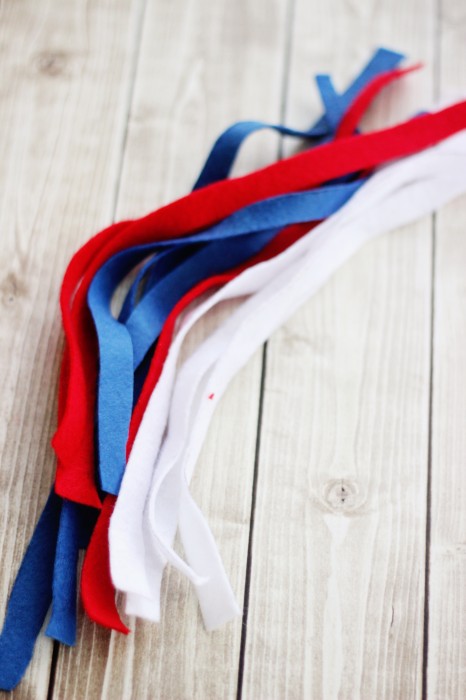 3.  Snip felt strips to make squares. They don't have to be perfect. Preschoolers love to help with this part. Just watch your fingers if you're holding the felt for them! 😉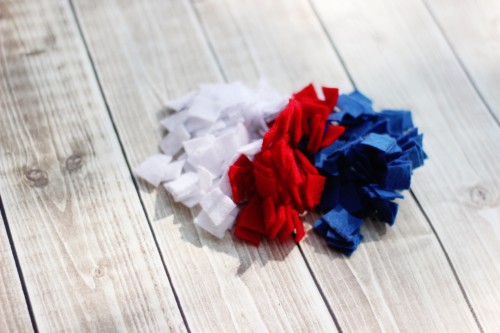 4. Stack felt squares onto threaded needle alternating red, white, and blue.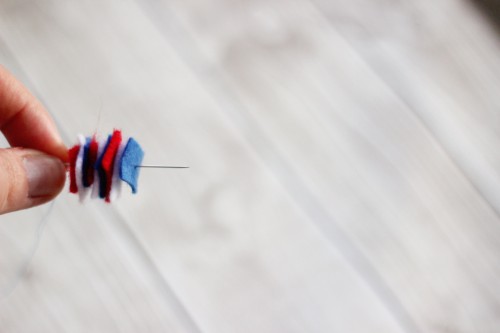 5. When necklace reaches desired length, tie off and it's ready to wear!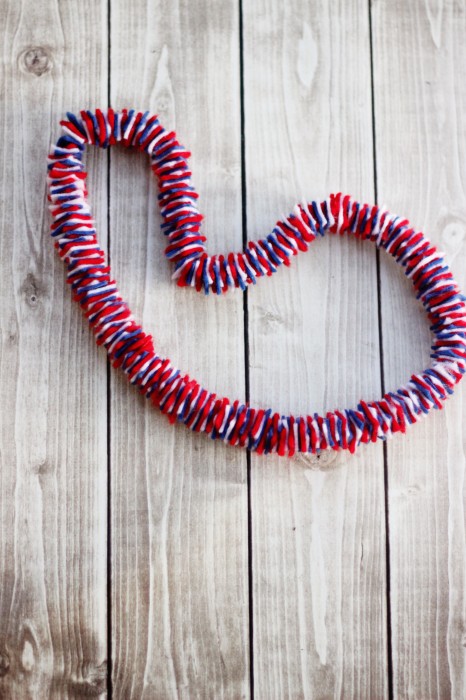 Sweet T exclaimed, "It's so beautiful! Thank you, Mommy!" That sweet reaction was worth much more than 75 cents. We even had enough leftover felt for a matching bracelet if we feel like making one.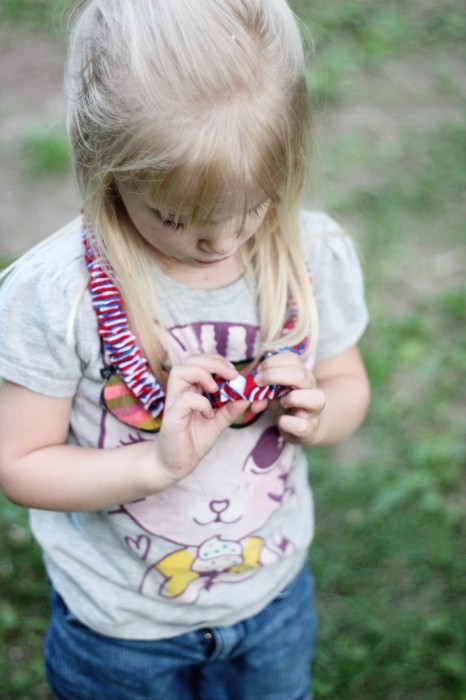 Enjoy making this cheap and easy craft with your kids this summer!