We recently purchased a used pop-up camper with intentions of making some family camping memories! We've yet to take it out, but the kids are so excited I'm sure they won't let that slide for more than a couple of weeks. In that spirit, here are some dutch oven camping recipes I can't wait to try once we get into the swing of things.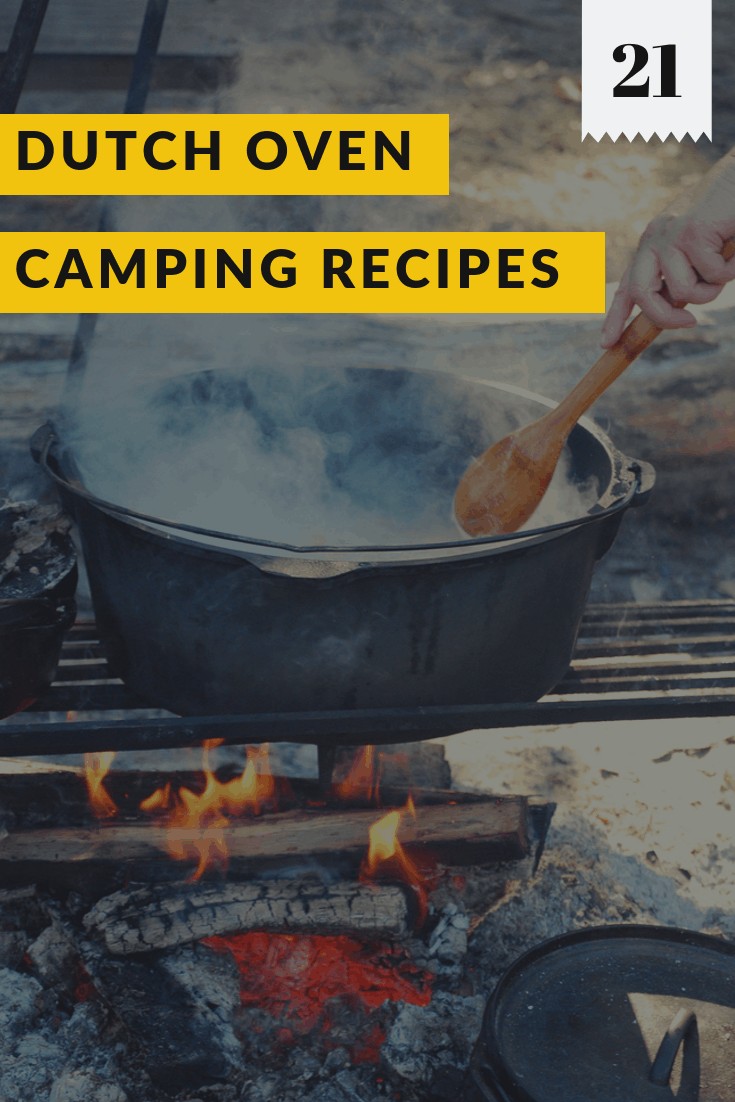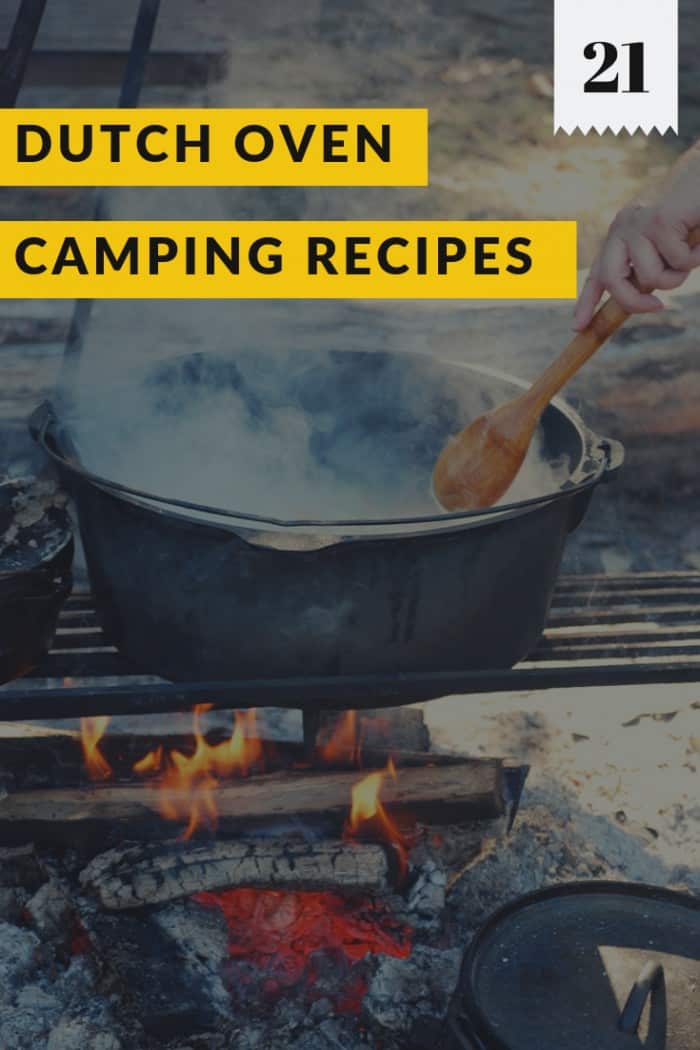 Which of these simple dutch oven recipes for camping will you try first?
21 Dutch Oven Camping Recipes
We finally took the pop up camper for a trial camping run. We played it really safe by camping in a friend's driveway about 10 minutes from the house! It was a great way to test things out our little camper and figure out what we'll need to make future camping trips as optimal as we can.
The downside of this was having easy access to my friend's kitchen and bathroom which spoiled us quite a but. We did wind up grilling hobo packs on the grill. Baby steps!
Happy camping! While you're here, check out my dutch oven desserts too.