Last weekend, I was surfing the web for some cookie recipes. I am kind of tired of the usual chocolate chip recipe, and I really wanted to explore other variations.
Dulce de Leche Cookie Sandwiches
Ingredients:
1 1/2 cups dulce de leche, at room temperature
1 cup (2 sticks) unsalted butter, cut into small pieces and softened
1/4 cup confectioners' sugar, sifted, plus extra for dusting
2 cups all-purpose flour, sifted
1/4 teaspoon ground cinnamon
1/8 teaspoon grated nutmeg
1/8 teaspoon ground cloves
1/2 teaspoon salt
Directions:
Preheat your oven to 350 degrees F.
Combine flour, sugar, butter and salt in a food processor. Pulse until dough comes together into a ball. You can add a little more flour to the dough, once it comes out too sticky. The additional flour can help you shape the dough into a ball. Wrap the dough ball in plastic wrap and refrigerate for 20 to 30 minutes.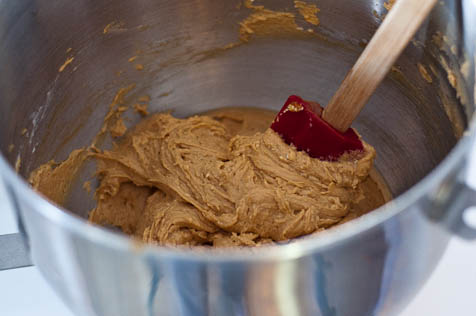 Sprinkle some flour onto your work surface and roll the dough 1/8-inch thick. Using a 2-inch round cookie cutter, cut out the cookies and transfer them to a baking sheet lined with parchment paper. Bring the dough scraps together and gently press to form a ball. Flour your work surface again; re-roll 1/8-inch thick and cut out more rounds.
Bake the cookies for 15 to 20 minutes until they are golden and firm. Remove the cookies from the oven and let them cool for 5 minutes before transferring them to a wire rack to cool for 25 minutes.
In a small bowl, place the dulce de leche and stir in the cloves, nutmeg, and cinnamon. Spread about 1 1/2 teaspoons of the mixture on the flat side of a cookie and sandwich with the flat side of another cookie. Place the alfajores on a platter and dust them with powdered sugar; serve.