Orlando is such a family-friendly destination (which is one of the many things I love about it) but it can be confusing to decide where to stay and what to do. Choice overload! Am I right?
Where to stay in Orlando
I recently had the opportunity to stay at the Doubletree by Hilton Orlando at SeaWorld and experience a resort that caters equally well to families and business travelers. Within walking distance to SeaWorld (and with shuttles provided to other local theme parks), the Doubletree by Hilton Orlando at SeaWorld is clearly a top choice for family vacations.
Pin it!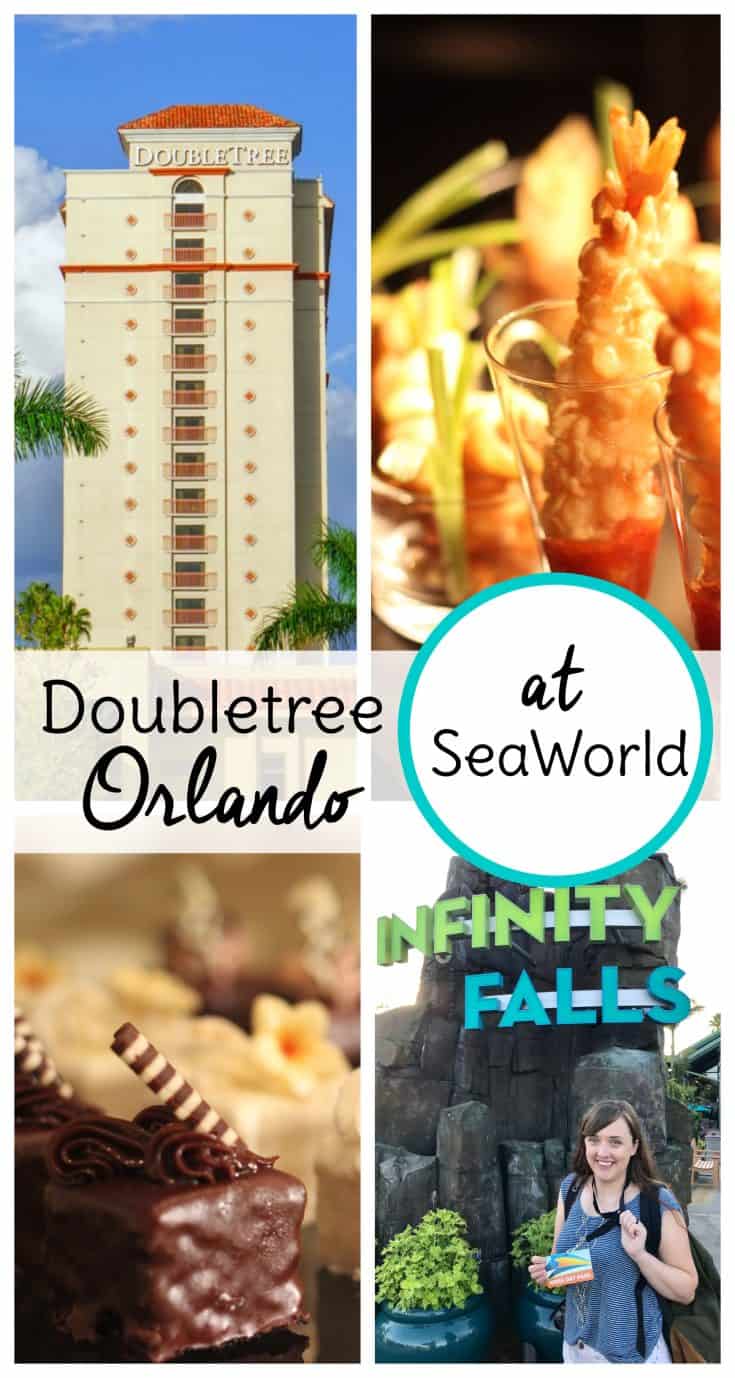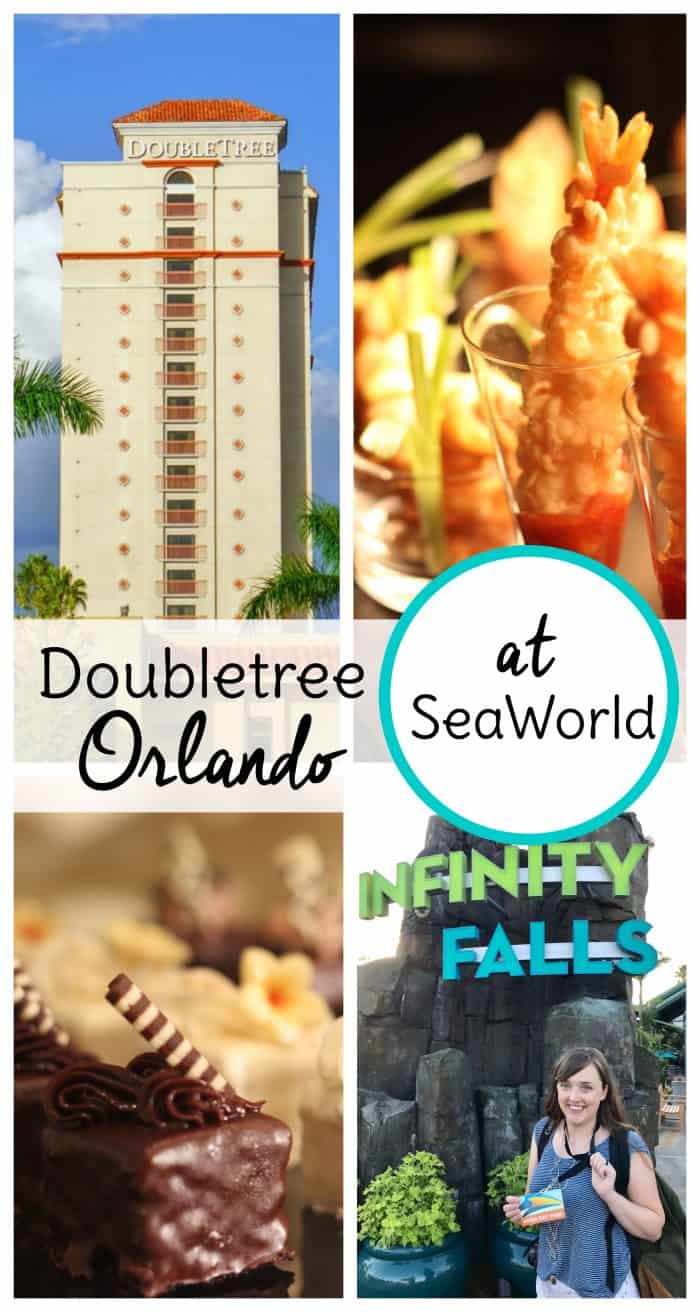 Doubletree Orlando at SeaWorld for Families
Take a little tour with me of the rooms and property in the video below to see what I mean.
Besides the convenient location, families will also enjoy property amenities such as:
Warm cookies at check-in
Two pool areas with a kiddie pool and hot tub
Table tennis
Mini-golf
Lawn checkers
Hideaway Cove Kid's Club
Bag check directly at the hotel through participating airlines
Doubletree Orlando at SeaWorld for Business Travelers
In addition to being a family vacation destination, Doubletree Orlando at SeaWorld is a full-service location for meetings and special events.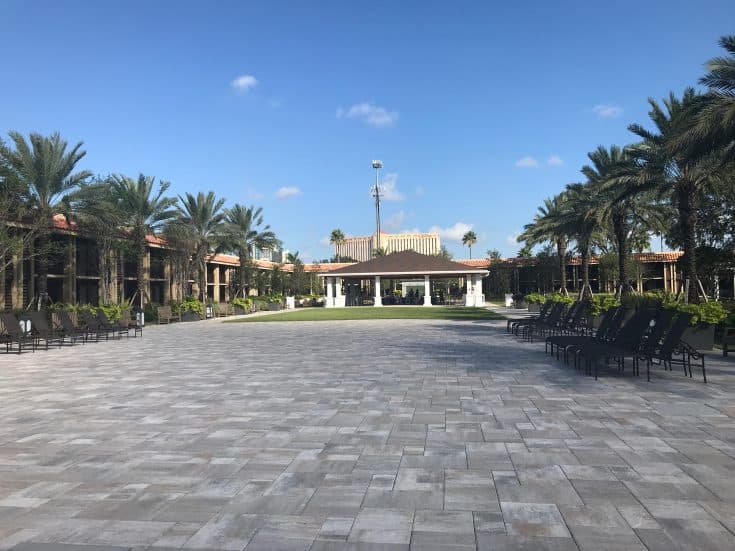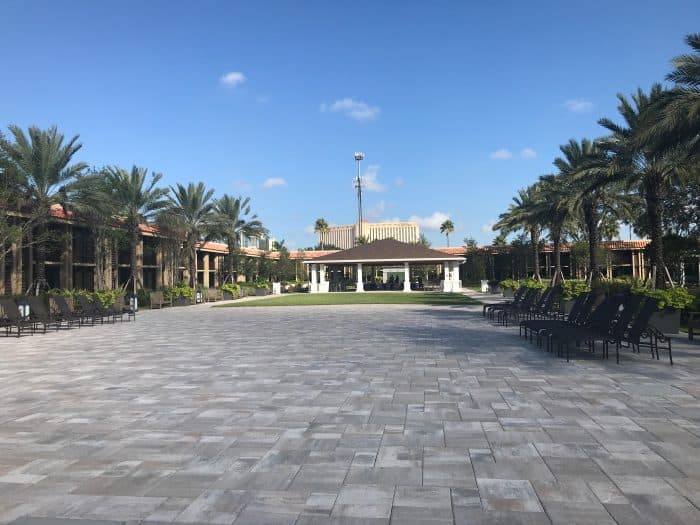 100,000 square feet of indoor and outdoor meeting space
A UPS Store in the main lobby complete with a notary public, copying, shipping, laminating, shredding, and storage options
Catering by Chef Alberto Correa and his team
Whether you're traveling for business or pleasure, it's easy to combine the two thanks to Doubletree Orlando at SeaWorld.
Dining at Doubletree Orlando at SeaWorld
There's something for everyone to enjoy at Laguna which serves up one the most satisfying breakfast buffets I've had in a while (smoked salmon with capers anyone?). Chef Alberto Correa and his team will wow your taste buds no matter the meal. Catering? They've got that covered too with a dazzling variety of options.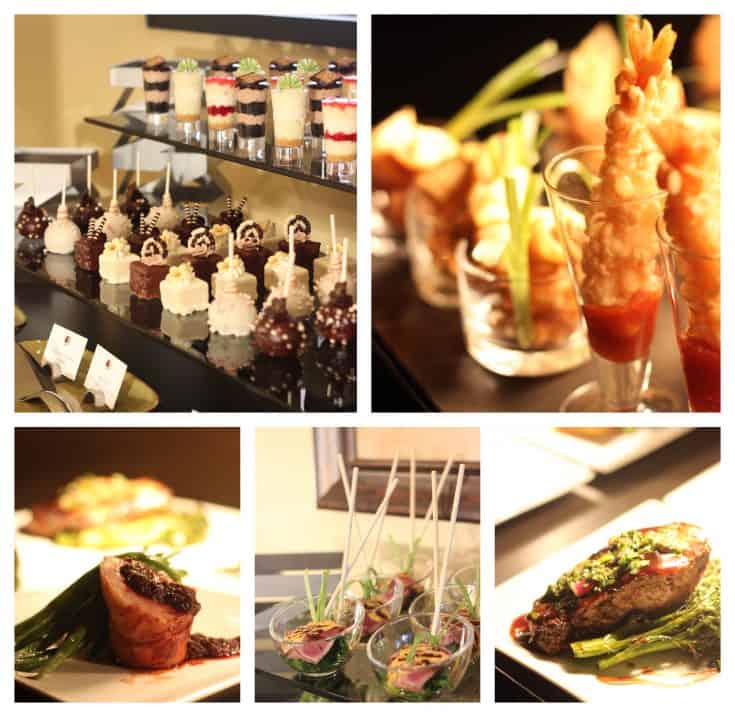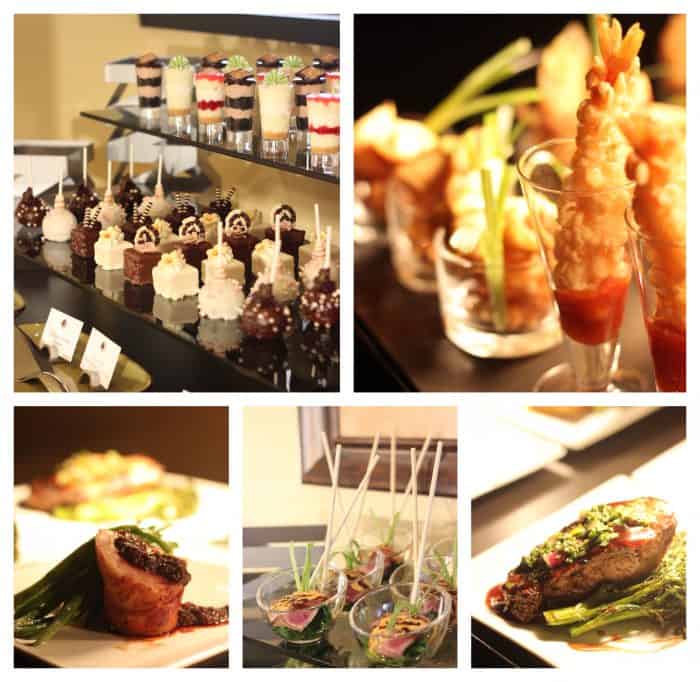 I had to come home and start grocery shopping and cooking for myself again after all this gourmet deliciousness. Re-entry was difficult as you can imagine!
What to do in Orlando
While you're staying at one of the most convenient resorts in Orlando, be sure to check out some of the area attractions.
Sea World
Doubletree Orlando at SeaWorld is an official SeaWorld resort and is within walking distance of SeaWorld Orlando. Since it's so close, I'm confident you'll have time to pop over for a visit even if you have a busy meeting itinerary.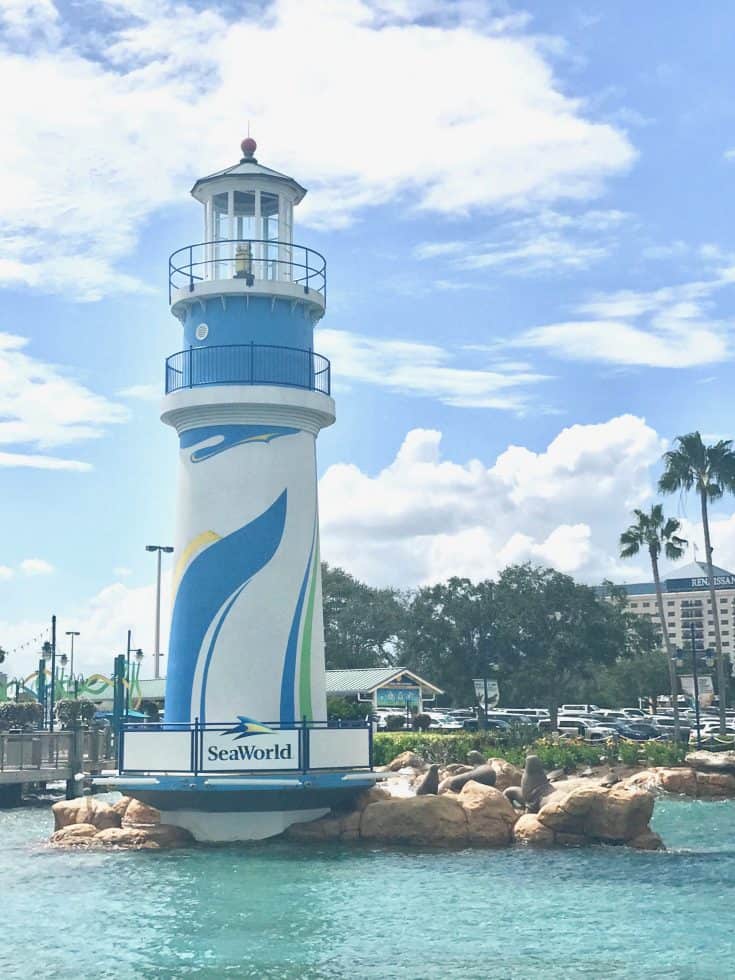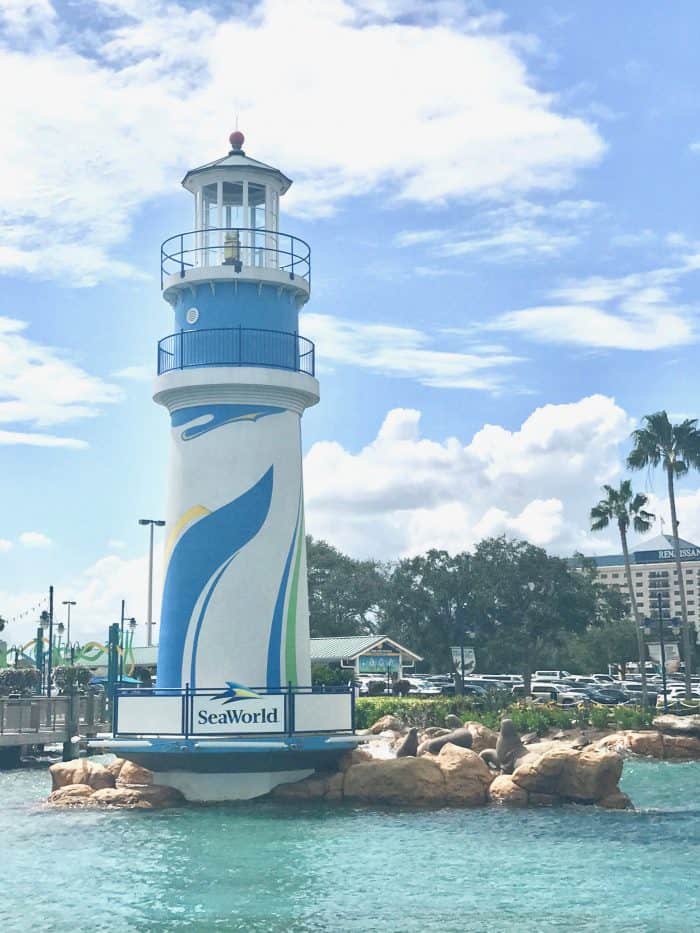 Check out some of the fun things to see and do while there in this video
Be sure you don't miss SeaWorld Orlando's newest ride, Infinity Falls!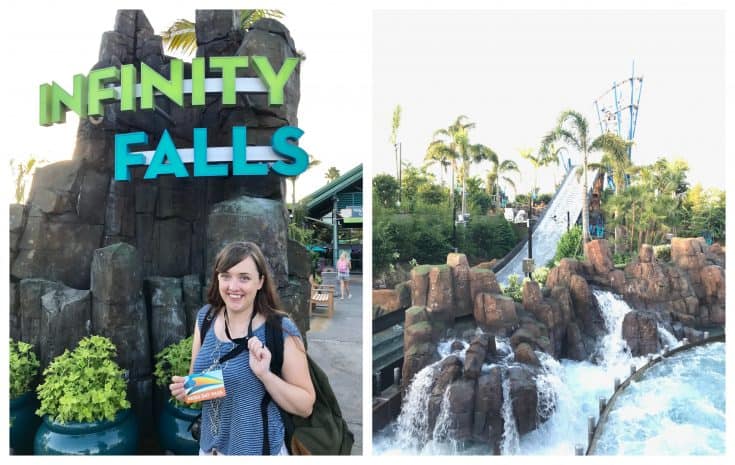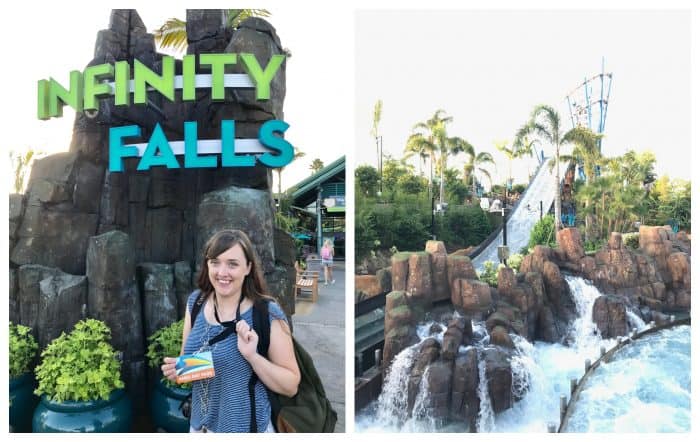 Can you spot the baby?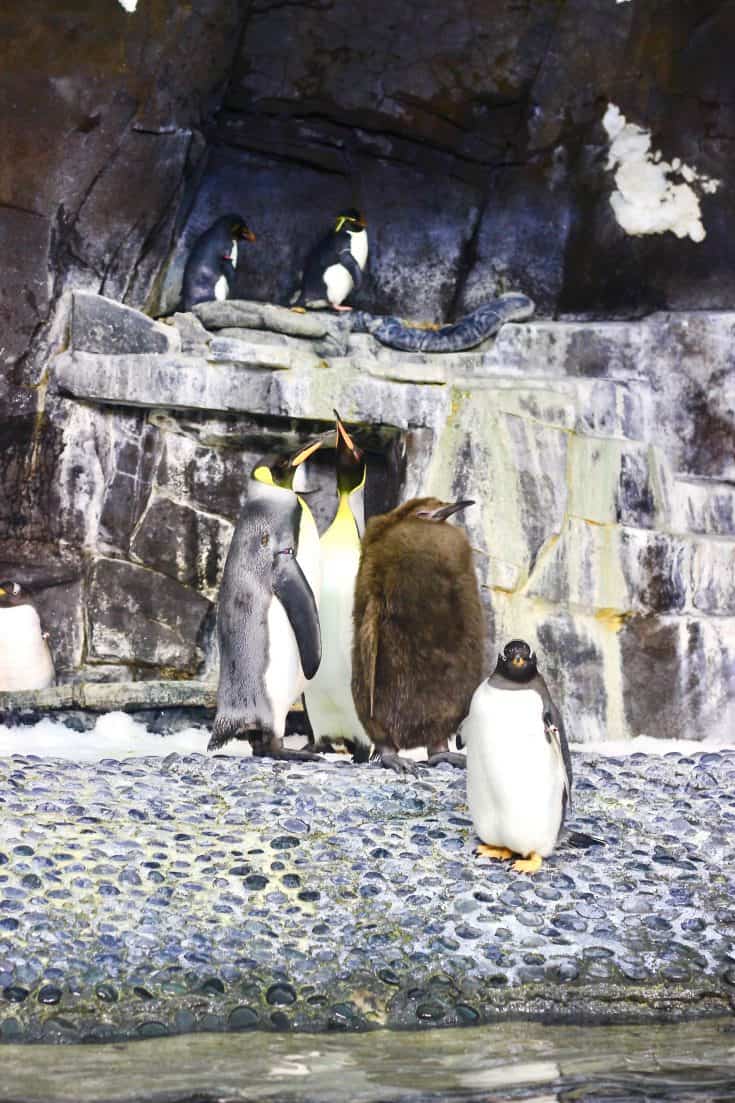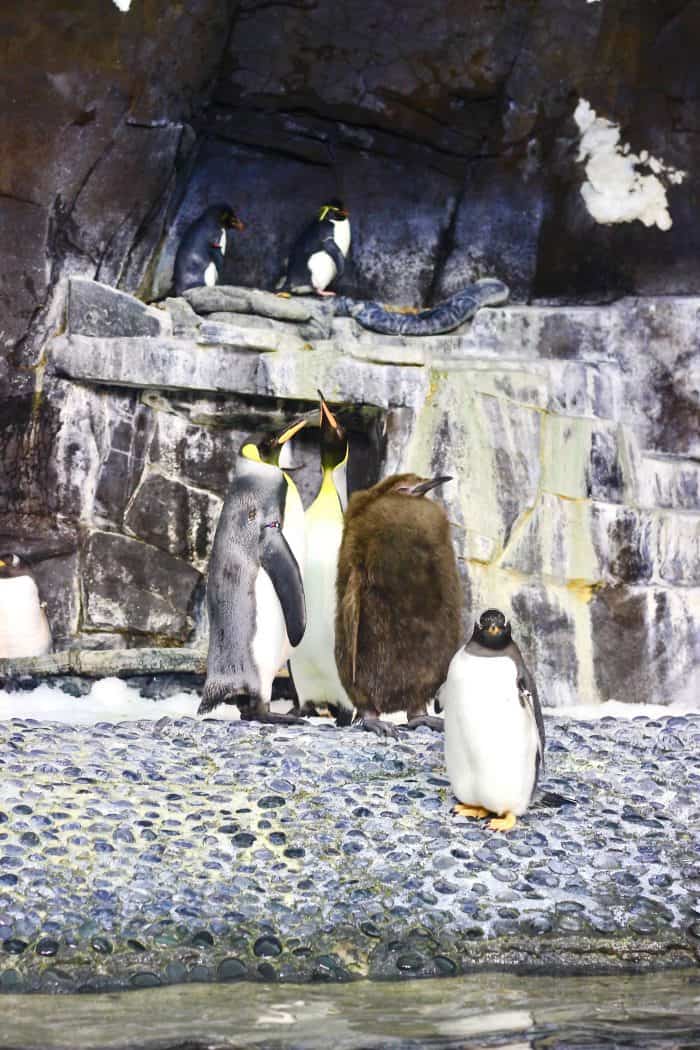 Universal Orlando
Doubletree Orlando at SeaWorld offers shuttle service to Universal Orlando, so once you've spent a day with your friends in the animal kingdom, set aside some time to enjoy this popular theme park as well. If you're pressed for time due to business or only have a short visit to Orlando planned, check out my strategy for seeing Universal Orlando in one day!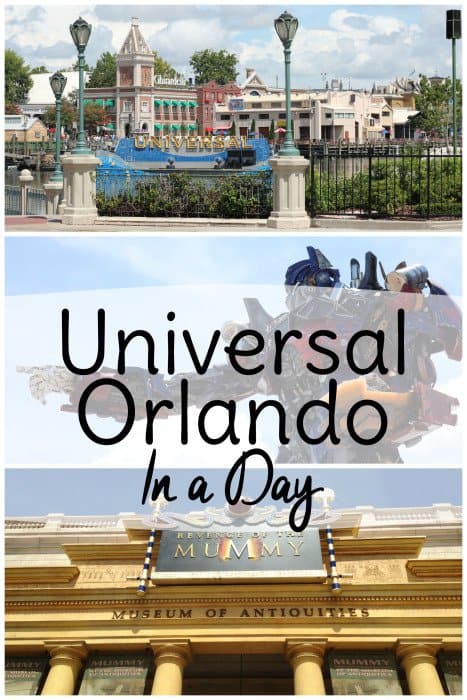 Depending on the time of year that you visit, it's also an option to attend a special ticketed event at Universal Orlando during the evening. This will allow you after-hours access which is perfect if you're conducting business during the day and ready to have some family fun at night. Halloween Horror Nights runs from mid-September through early November (exact dates vary each year).
Check out some of the thrills and chills!
If Halloween Horror Nights is too intense for you or your crew, you can have some evening fun at Universal CityWalk. At least be sure to grab some grub! We enjoyed
The Cowfish
for dinner.
And midnight donuts at Voodoo Donuts after getting scared to death at Halloween Horror Nights is always a good idea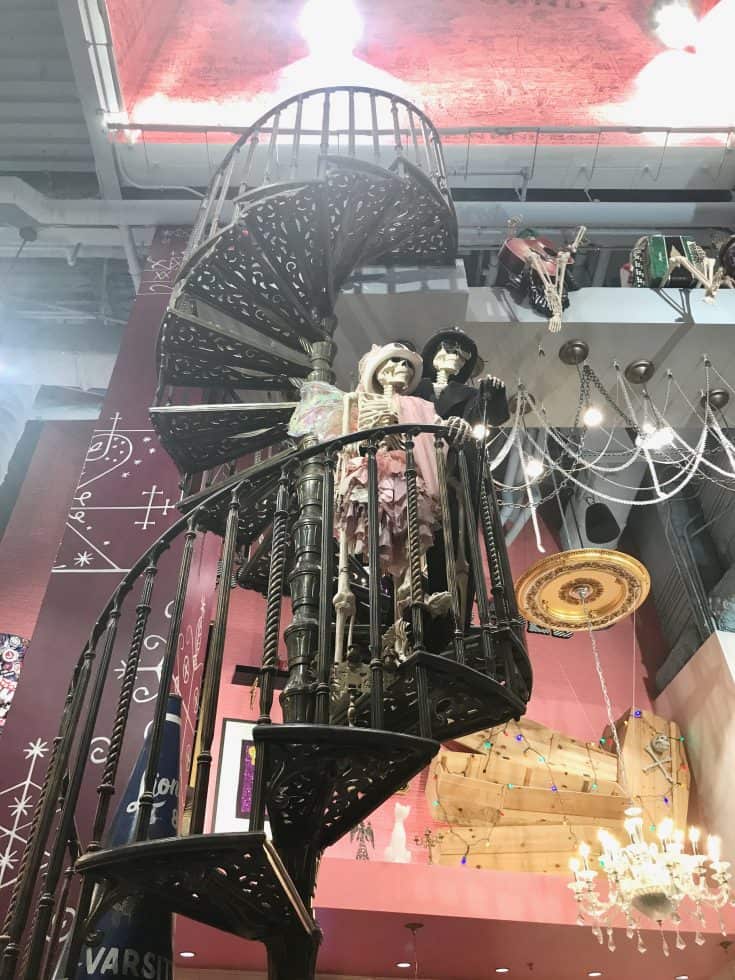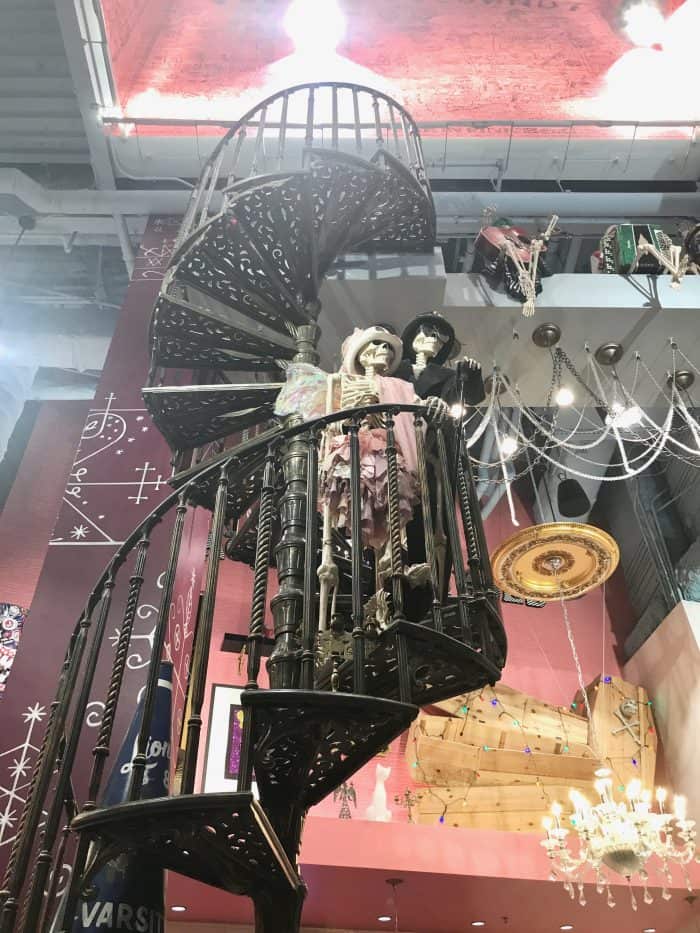 Walt Disney World
We can't leave out The Mouse in his own house, right? I'm convinced you could spend two weeks at Walt Disney World and not see and do everything, so let's look at a couple of ways to incorporate some Disney magic into your Orlando vacation without making it the central focus. Doubletree Orlando at SeaWorld will even shuttle you there!
Disney Springs – So much shopping and so many restaurants with more to come! I recommend Terralina if you're hungry. The LEGO store feels like it's own destination and there's also a bowling alley and movie theater.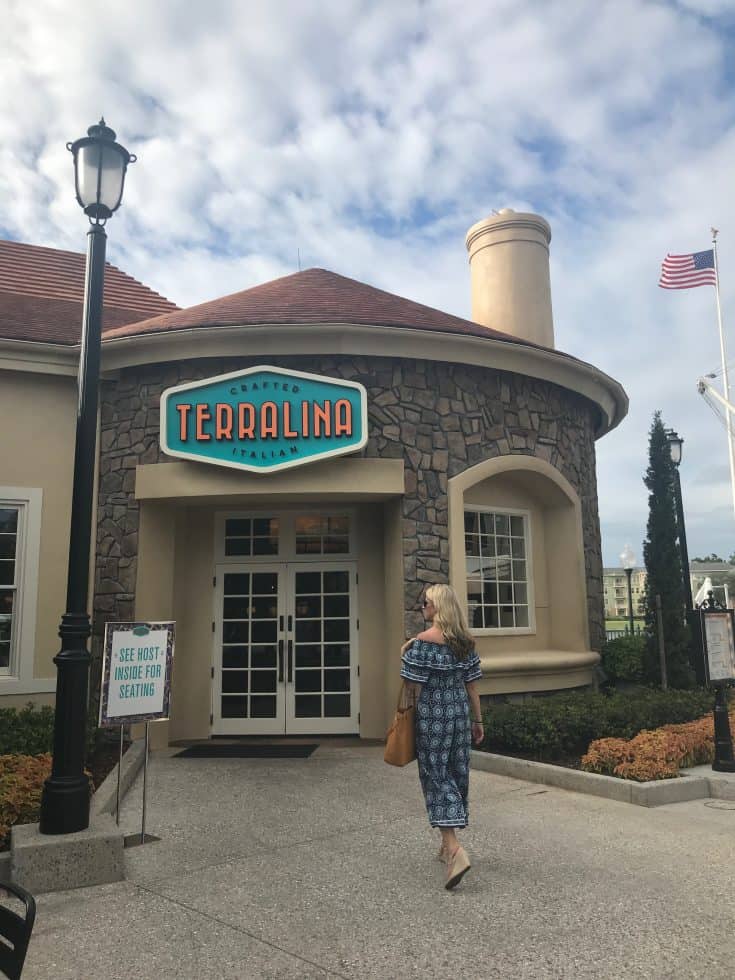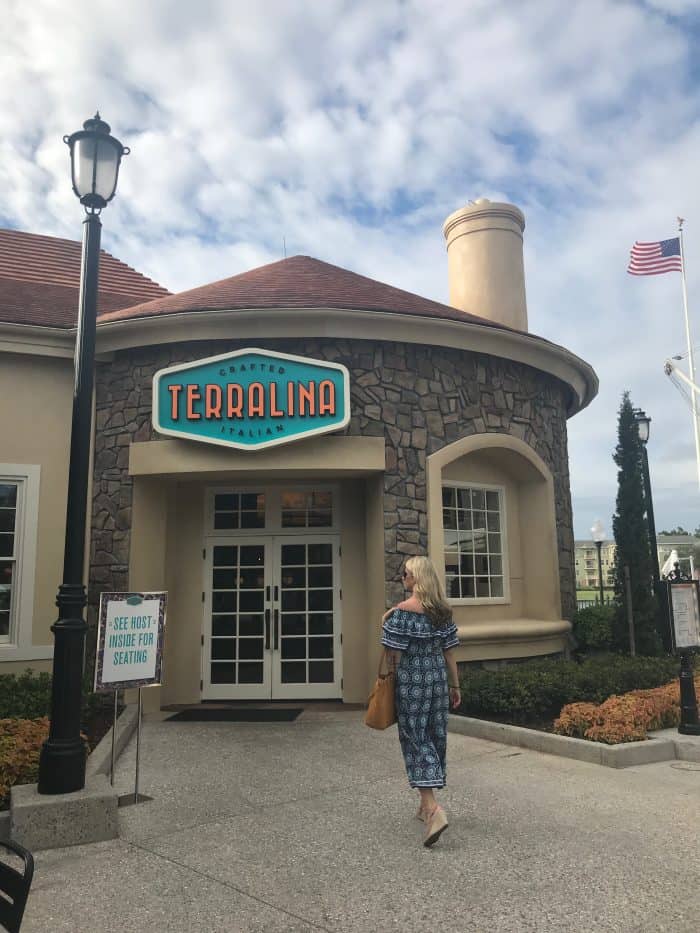 Separate Ticketed Events – Depending on the date of your visit, there's likely to be an evening event at one of the parks that will allow you to play at night if you've worked all day. Mickey's Not So Scary Halloween Party (August – October), Mickey's Very Merry Christmas Party (November – December), Star Wars: Galactic Nights at Hollywood Studios (May)
Whether you are visiting Doubletree Orlando at SeaWorld for your family vacation, business trip, or a combination of the two, you're in for a special treat! When are you planning your next Orlando vacation?
Accommodations, meals, and some of the attractions mentioned were provided by Doubletree Orlando at SeaWorld. All opinions are my own.