If you're visiting Pigeon Forge with kids, Dollywood is a must-do! A lot has changed since I visited as a child. A lot of things have stayed the same though invoking lots of fun memories for me during this visit. We happened to visit during the Dollywood Festival of Nations so I'll tell you a little bit about that along with our experience in the park with two small children.
Dollywood Festival of Nations with Kids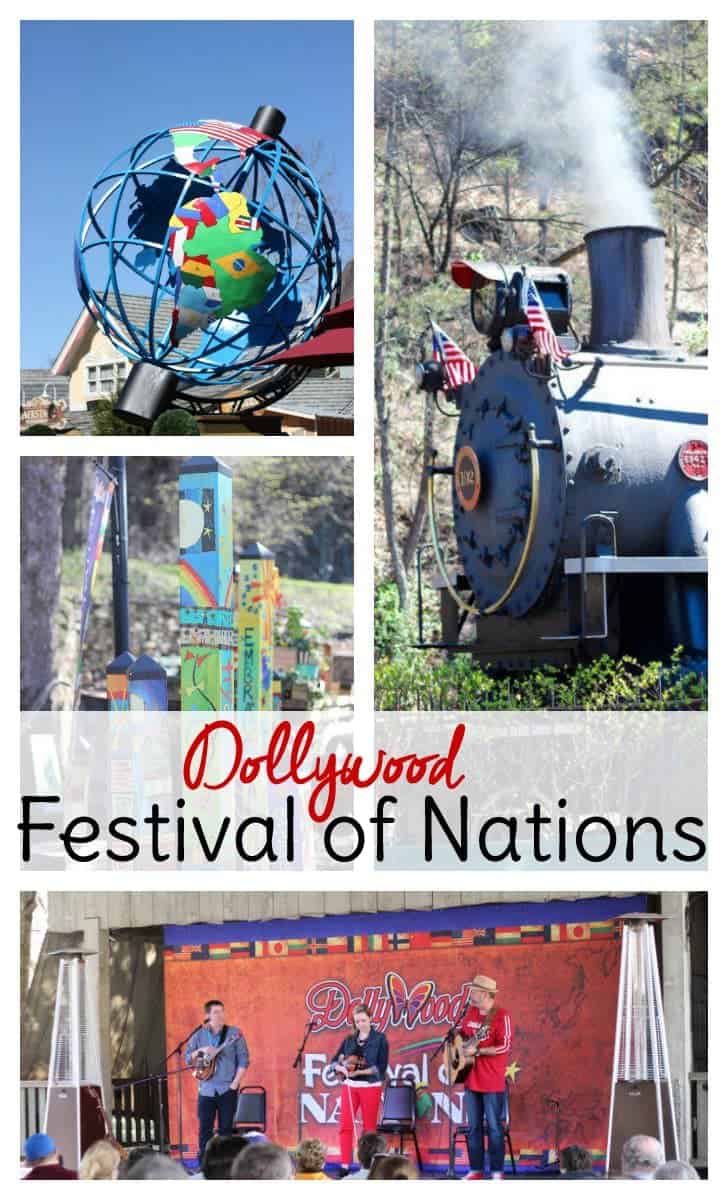 If you're visiting Dollywood during peak season (ie Spring Break during Dollywood Festival of Nations!) be sure to purchase your tickets ahead of time as the line at the ticket office can back up quickly resulting in long waits. Fortunately, the lines inside the park did not reflect the ticket line wait so don't let that deter you from going in if you see a long ticket line when you arrive.
Dollywood offers a couple of great was to get the most bang for your buck at the park during your visit to Pigeon Forge.
One is to purchase an admission ticket after 3:00 PM and received the next day's admission free! This is offered seasonally so be sure to check before you go.
Another way to save is to turn your day ticket into a season pass. A season pass is less than the price of (2) 1-day tickets so this is a fabulous deal whether you're staying one week in Pigeon Forge or are planning a couple of smaller trips at different times.
Package deals are also available with Splash Country and the cabins and resort.
If you are visiting Dollywood with small children and want to ride some of the thrill rides, turn left once you enter the park and ride the coasters first. Child swap is available so one of you can ride while the other attends your children without having to wait in line twice. Grab some treats for your littles to enjoy while they wait and they won't mind a bit.
Our kids, ages 3 and 5, had the most fun in the Country Fair area of the park. Gus didn't want to leave the Lucky Ducky ride and had this been a pay-per-ride style attraction, he would have bankrupted us. Thankfully, this was Dollywood so we let him ride to his heart's content. Check him out mid-pageant wave below.
Your kids will have a blast riding the Country Fair rides over and over! This makes Dollywood a great value since a lot of pay-as-you-go attractions add up quickly.
Sweet T is not an adventurous child, but she insisted on riding the Scrambler with her dad. I thought for sure she'd be in tears when she realized she got more than she bargained for but she loved it! Gus the Seeker of Thrills cried because he was too short to ride, so we headed over to the carousel in the nearby Village area…
where he was terrified of riding a horse by himself. Not sure where his moxy went all of a sudden. Ha! Sweet T love carousels and enjoyed riding this one twice. Gus, enjoyed sitting with mom and waving to dad.
Other rides we all enjoyed together in the Country Fair area where the Amazing Flying Elephants, Lemon Twist, Piggy Parade, and Busy Bees
One Dollywood attraction not to be missed is the Dollywood Express. Kids love it because it's a real steam train and adults will enjoy the mountain views and hearing fun facts about the train. It was built in 1938 and burns 2 tons of coal each day!
Since The Dollywood Express is an authentic, coal-burning engine you'll need to watch out for flying cinders. I can remember getting one in my eye as a child. Sweet T wore her Dad's sunglasses so history didn't repeat itself.
Gus was as delighted about the The Dollywood Express as you'd imagine a 3 year-old boy would be!
Ok, let's talk about food at Dollywood. There are many restaurant and quick dining options and even more so during the Dollywood Festival of Nations.
You can find A World of Flavors here!
But you see, I think there's a conspiracy. In your mind you'll want to try out all these flavors, but your nose won't be able to forget the appetizing aroma of sausage, peppers and onions being grilled on a 5ft Big Skillet at Sausage Works. When lunch rolls around you'll send your husband to Rivertown Juction to get you one (with homemade potato chips!) while you watch the kids.
And by watch the kids I mean sit and listen to Cetlic Coast at the Back Porch Theater
I love this casual outdoor theater! You can sit on the end of a row and let your kids run around and make a little noise without feeling like they are disrupting. Plus you can get up and take the kids out without feeling rude. Gus enjoyed dancing to the music and laughing as loud as he pleased while we waiting on Daddy to procure our lunch.
We also listened to Atahualpa at the Showstreet Gazebo for a while.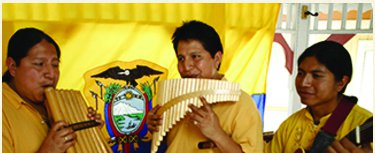 Dollywood is renown for their entertainment and we felt like we weren't missing out just because we didn't want to attend indoor, seated shows with active kids.
Another cool outdoor show that your family will enjoy is Wings of America Birds of Prey. We didn't catch the show itself but enjoyed sitting outside the bald eagle habitat and watching them while we ate our kettle corn.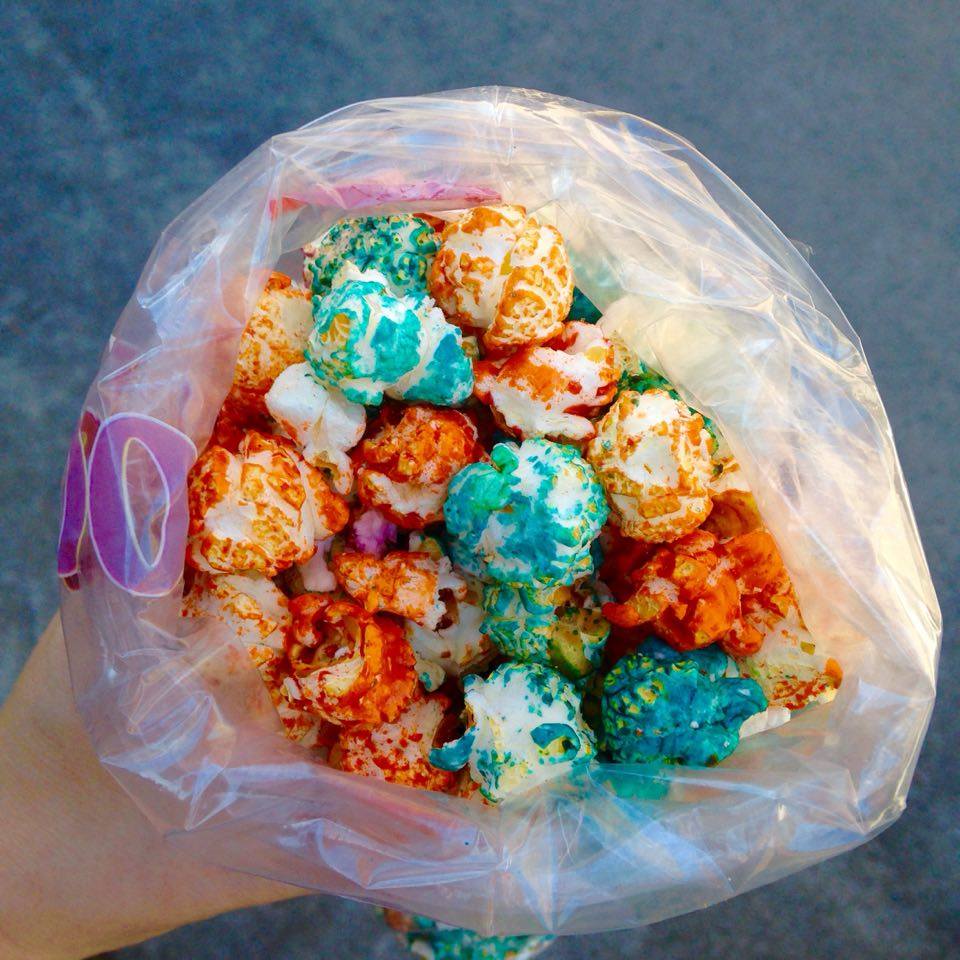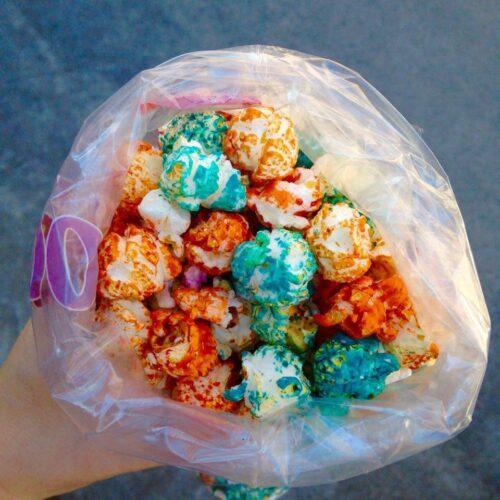 Watching those beautiful birds that you just don't see very often was one of my favorite parts of the day and provided a much needed little break before we starting go-go-going again!
So what else is fun for kids besides the Country Fair area? Sweet T proclaimed the Rockin' Roadway car ride in Jukebox Junction her favorite of all.
I should have put the phone in selfie mode to capture more of her face. She loved being her own driver! So did Gus.
Sweet T and Hubs had no desire to get wet since the day wasn't hot, but Mr. Thrills here wanted to ride the River Battle in Wilderness Pass and since he's a mama's boy…
Totally worth the chafe of wet denim afterward. Look at that face.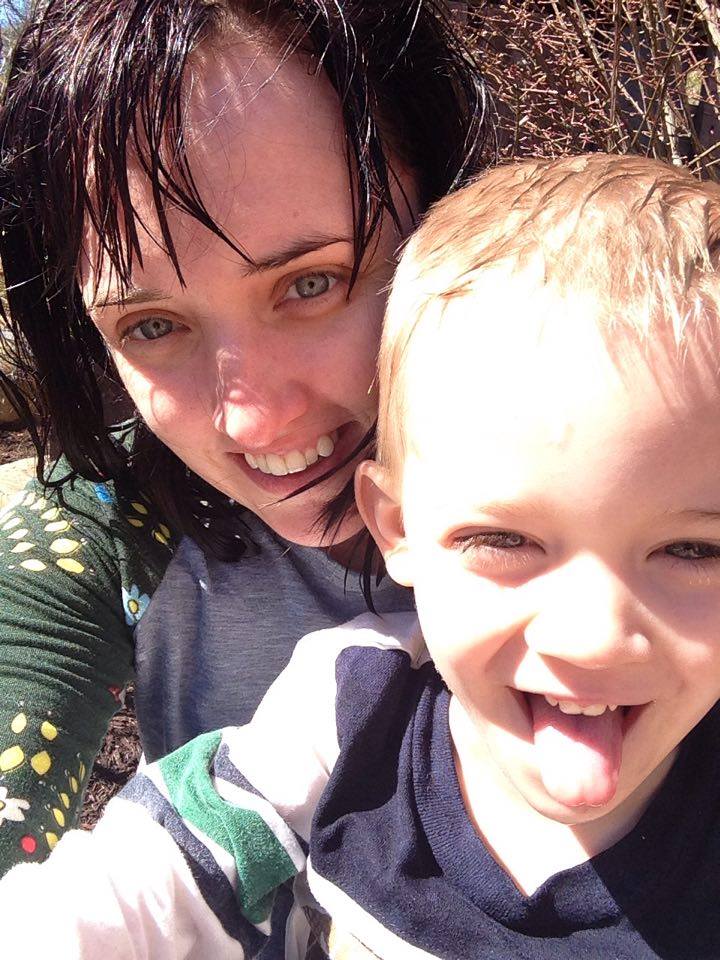 There is much more to see and do in Dollywood so we can't wait to go back again!
We took a picture at the park entrance on the way out. Behold my exhausted children.
Gus was too tired to even hold his bear apparently. Both kids slept 13 hours that night. And there was much rejoicing from mom and dad. Wondering where to crash after your busy day at Dollywood? Check out our thoughts on Country Cascades.
Have you ever been to Dollywood Festival of Nations? Check out Asheville with Kids too while you're here.
I received complimentary admission to Dollywood in order to facilitate this post. All opinions are my own.