We just returned from a little family spring break trip to Pigeon Forge and got to see Dolly Parton's Dixie Stampede while we were there. Dixie Stampede is a popular Pigeon Forge dinner show but this was the first time any of us had visited. Dixie Stampede did not disappoint!
Dolly Parton's Dixie Stampede Review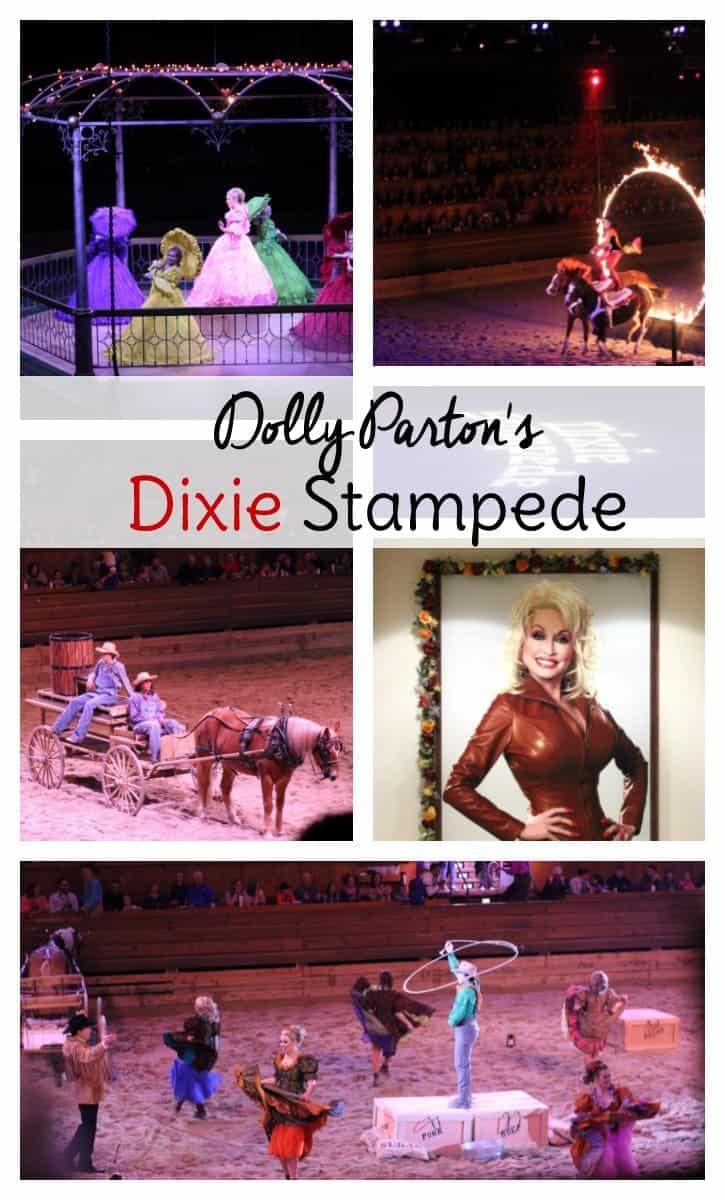 Dixie Stampede is a foot-stomping, yee-hawing, action-packed show so you can imagine how enraptured a 3 year-old boy might be by it. Here he is having his own little hoe-down using a straw as a banjo.
Videography in the arena is strictly prohibited, but you can gather from the Dixie Stampede video below a little of what he was so excited about!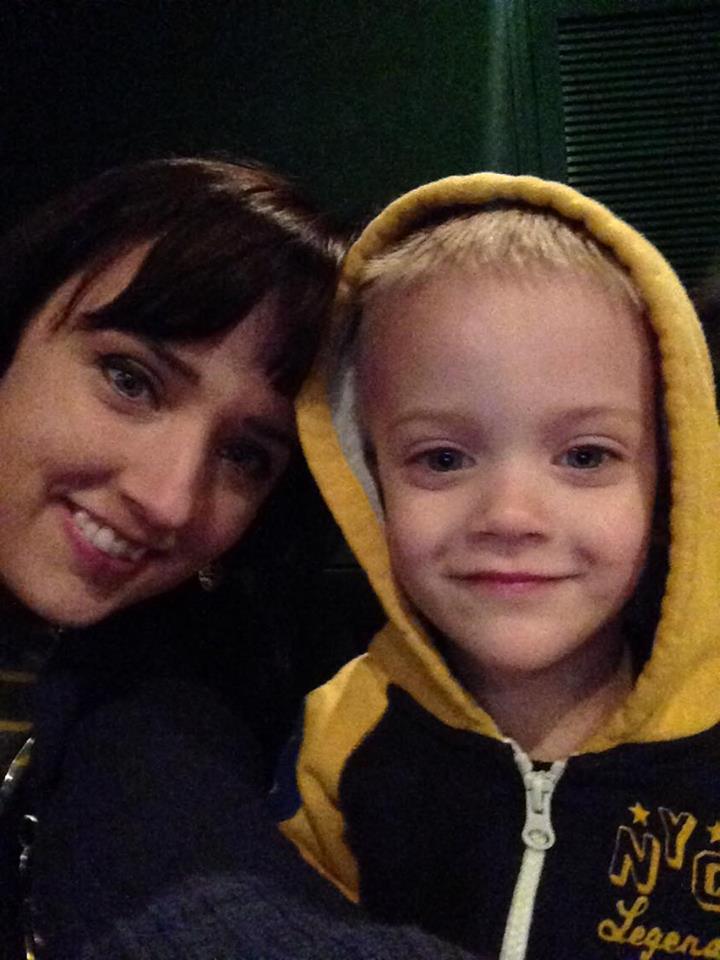 Sweet T was most impressed with the trick riding…
and with the Southern Belles coming down from the ceiling with their light-up dresses (can you blame her?)
My absolute favorite part of the show (don't laugh!) was…the buffalo. Yes, the buffalo (bison?) You just don't see them every day and I enjoyed watching them do their thing. One decided to have a roll in the dirt and kick his legs in the air for a while much to the crowd's delight. Guess I'm not the only one who enjoys watching buffalo play.
We attended a sold-out show during spring break and wound up on the very back row. Let me tell you why that's the perfect place to be if you have small children.
Restroom access – You don't have to worry about disturbing people in your seating row when your child needs to use the bathroom…again.
Privacy – I didn't feel like I was bothering people with my camera and cell phone. I love to take pictures and of course I was live-sharing on social media as well. If there were people behind me, all the pictures and selfies I took with the kids would have seemed rude. Also I need to stand up several times to wrangle the kids and their meals and clean up messes and I wouldn't have wanted to block the view of someone behind me during those times.
Plenty of room – Gus was able to run around back there periodically and stretch his legs
Quick exit – If you feel you need to leave during the show to breastfeed, change a diaper, take a disruptive child out, or leave before the show comes to a complete end, being on the back row makes it easy for you.
Less intensity – If you have a child who is sensitive to sound, light, etc they may feel more at ease having a little distance from the action. We have sat on the front row of dinner shows in the past and had to bring earphones for Sweet T since she has a few sensory issues.
The front of the theater is great. You'll be front and center where the action is and have the best views. I'm just saying don't knock the back row, mamas. Due to the seating layout you won't miss any of the show and sometimes the cast comes to you!
This guy. He has more energy than I did at 15
Dolly Parton's Dixie Stampede is appropriate for the whole family.
There's enough fun, excitement, and good food to keep people coming back! As we were waiting to be let into the show, we met a couple who were there for their 4th or 5th visit. They told us the Christmas show was not to be missed so that's definitely on my Pigeon Forge bucket list now.
Don't forget to swing by the gift shop on the way out and get your little one a friend to help remember the experience. You can even get a mix for the famous Dixie Stampede Creamy Soup!
Disclosure: I received complimentary show tickets in order to facilitate this review. All opinions are my own.