Where are my fellow home decorators? Hubs is in the process of building me an office and I'm looking forward to decorating it! This DIY room decor project is affordable and fun. All will you will need is a few basic items easily found at your local hardware store and craft shop.

The arrows and stained wood make this design appropriate for many home decor styles including Rustic, Modern Country, Southwestern, Shaker, and Industrial.
Materials
6ft 1×4 number two
Any color stain
3pk vinyl arrows from Hobby Lobby
2 Foam brushes
Rag
Sand paper
Mod Podge

Picture hangers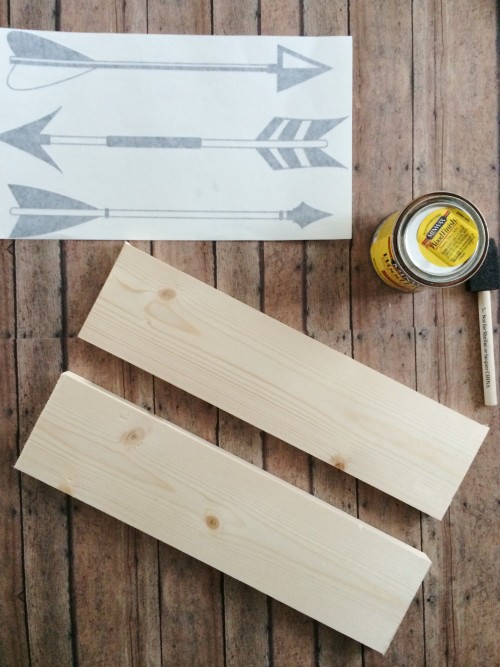 Directions
1. Go to Home Depot and get a 6ft 1×4″ number two pine (these are around $3.00) Have them cut off 2, 22 inch pieces
2. Bring it home and slightly sand your 2, 22 inch boards
3. Shake your can of stain well
4. Dip your foam brush in the stain, and from one end of the board to the other do long brush strokes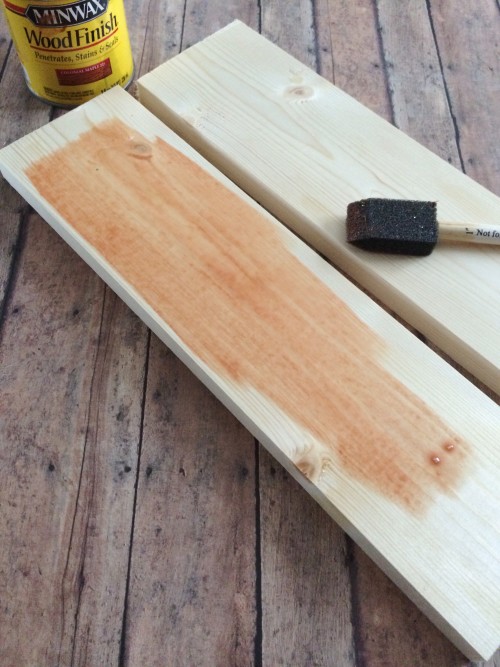 5. Stain entire front and sides of your boards, and let dry for 72 hours (or your vinyl will not stick)
6. After the boards are completely dry, cut your vinyl arrows apart, and pick 2
7. Place your arrows face down, using a credit card, begin scraping your card over the top of the white paper covering the arrow, making sure to get all edges well

8. Peel your white paper off starting at a corner
9. Using a new foam brush, start painting on your clear modge podge, this time all over front and back of boards (to prevent warping) and let dry for about 30 minutes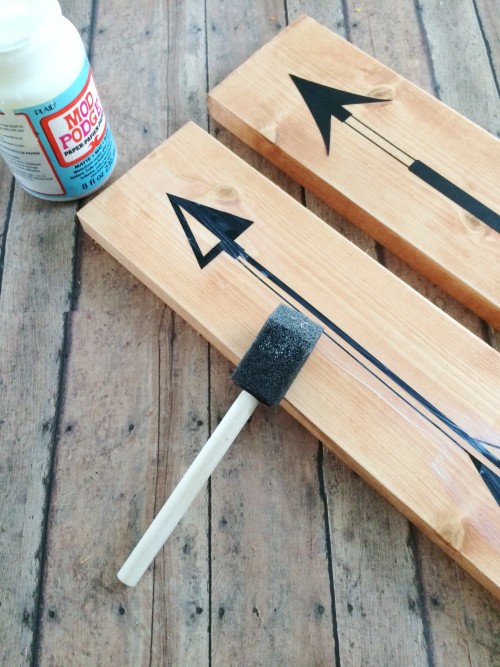 10. Turn your boards over and hammer in your picture hooks at the top of each board (make sure you have your arrows facing the way you'd like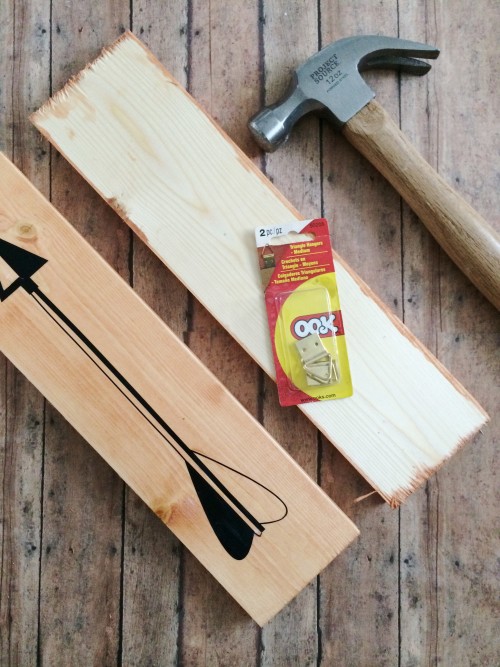 Enjoy your new DIY room decor! Where will you hang it?