As much as I love black cats and all things pumpkin, sometimes it's nice to spruce up your Halloween decor with something a little different. I'm not into gore (and we have small children at home so it would be a no-no anyway) so I love these DIY mummy Halloween ornaments. They are as cute as can be and a perfect symbol for the season. Use these Halloween ornaments to decorate your creepy Halloween tree (yes, it's a thing now!) or to hang from doorknobs or cabinet doors. Kids will love helping you make these easy DIY Halloween ornaments. Just give them a little help with the glue gun.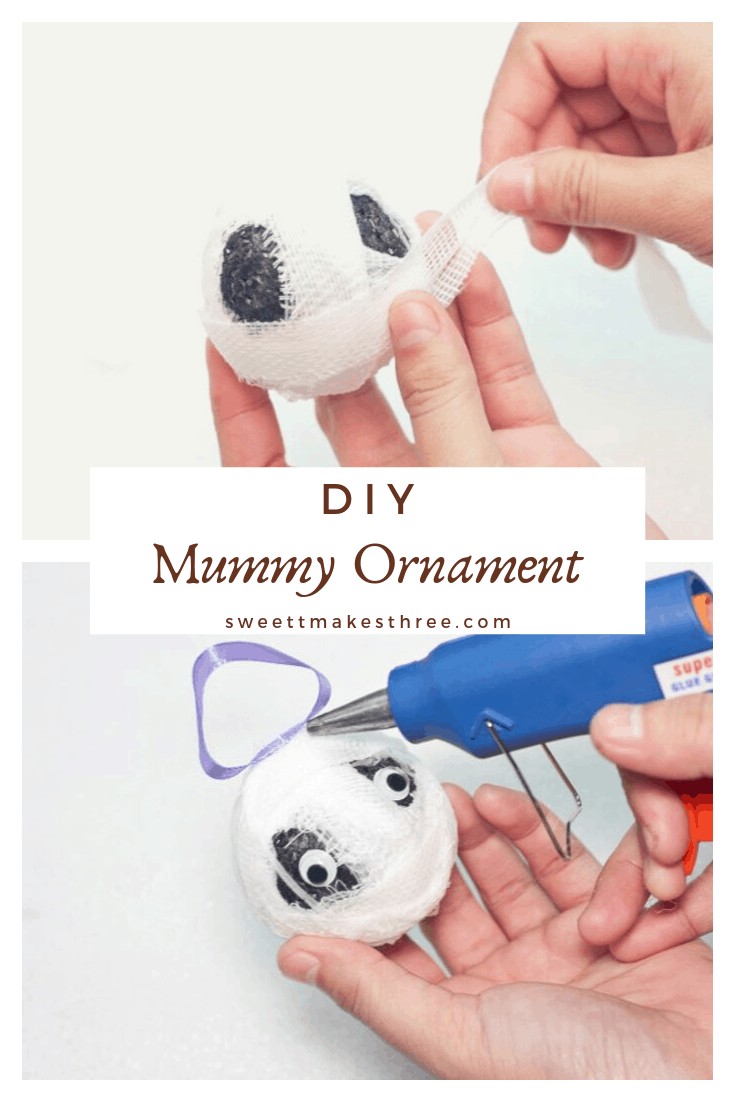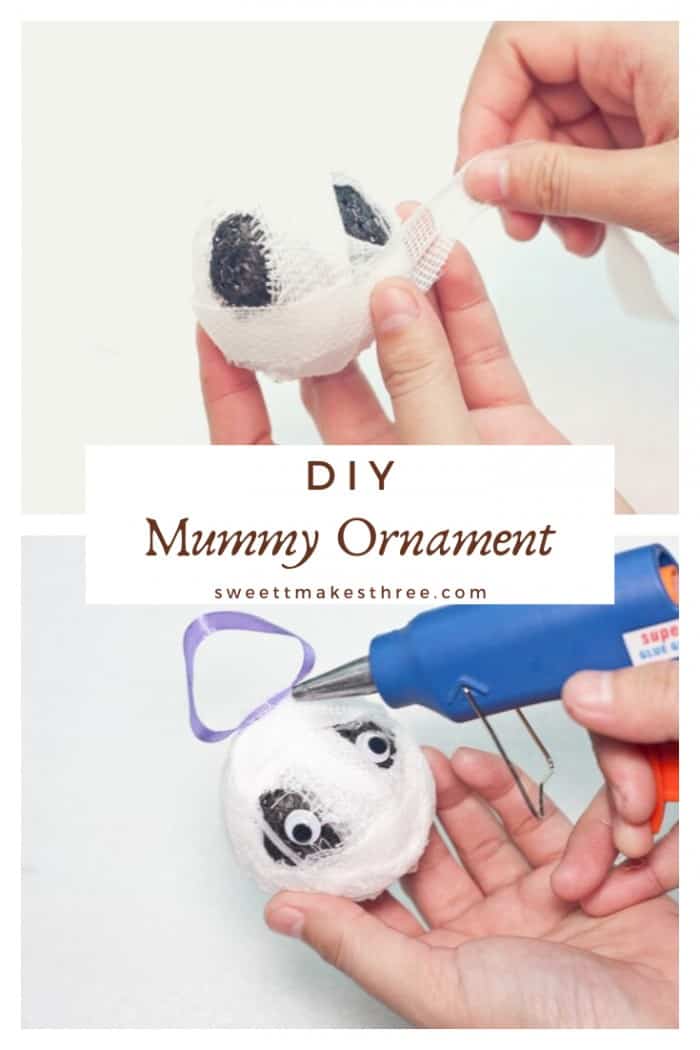 In this tutorial, you'll learn how to make a fun and easy hanging Halloween mummy ball. The materials for this project are simple and cheap, so if you want some cute mummies hanging in your window, doorsteps or garden, then this one is for you!
Mummy Halloween Ornaments
You will need:
acrylic paint (black)
hot glue
medical gauze
paintbrush
pair of googly eyes
purple satin ribbon
styrofoam ball
a pair of scissors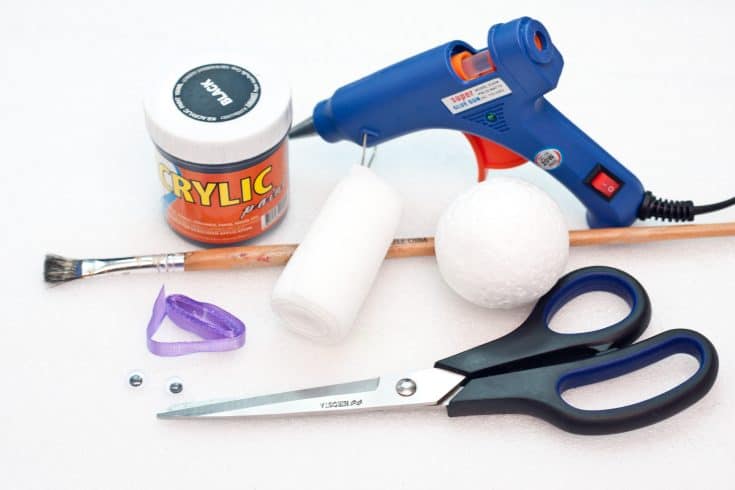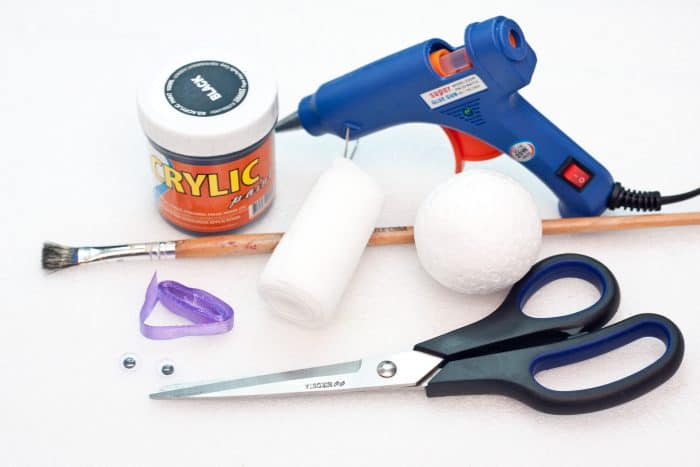 Step 1: Paint a thick black line across the top half of one side of the styrofoam ball and then leave to dry. This area will serve as the eyes of the mummy.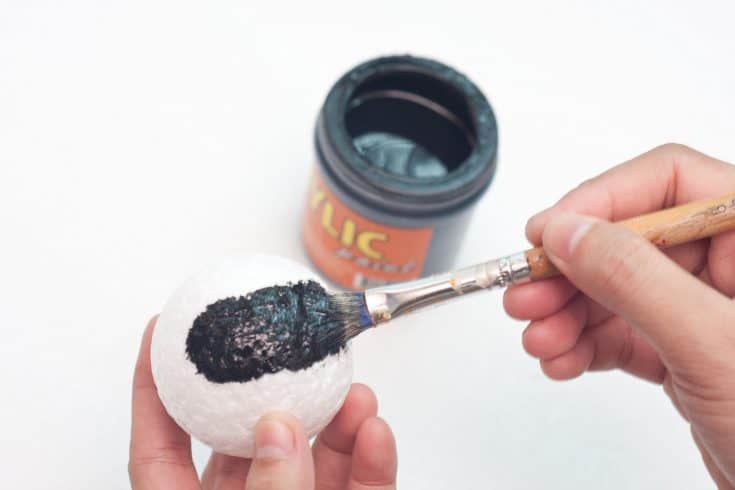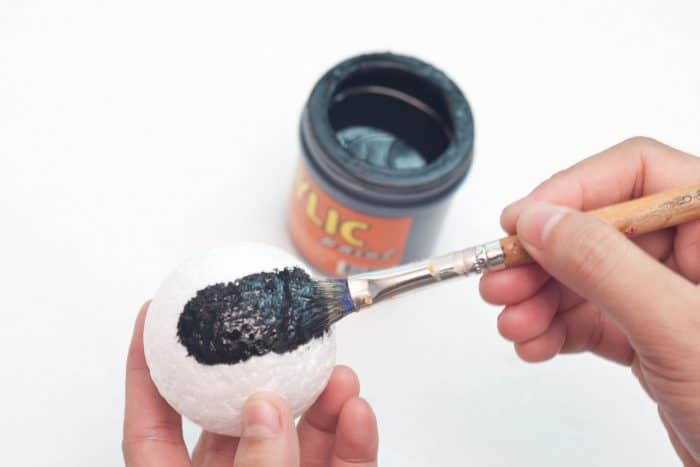 Step 2: Cut a considerable length of medical gauze. You're going to eyeball this since it will depend on the size of your gauze and the size of your styrofoam ball.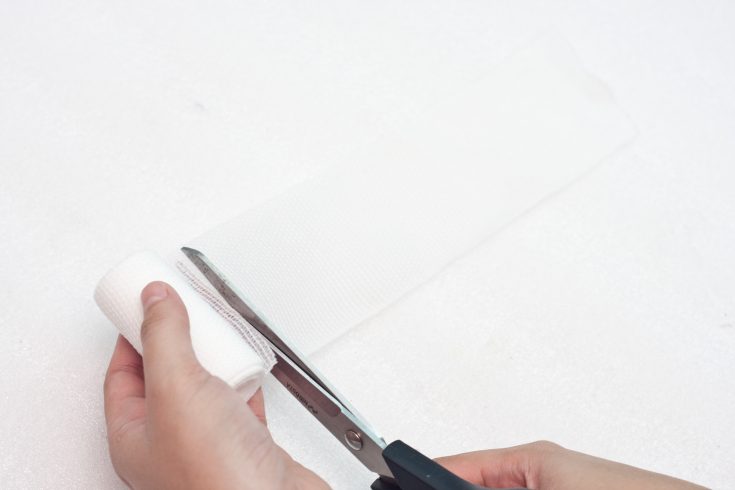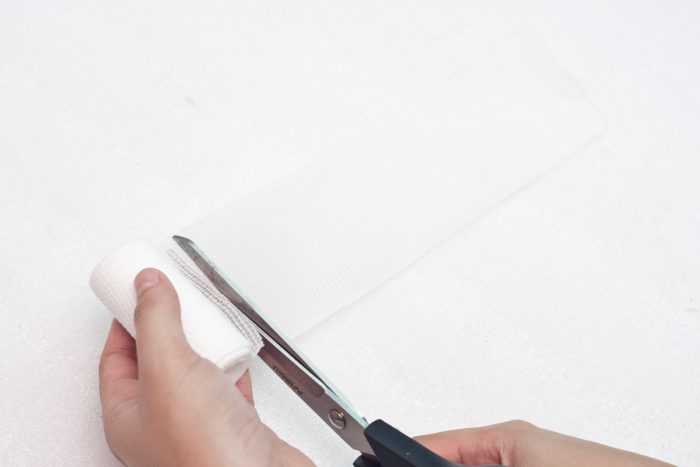 Step 3: Cut some of the gauze in half or even thirds to accommodate the shape of the ball. The thinner pieces will wrap around smoothly without leaving bulges or edges.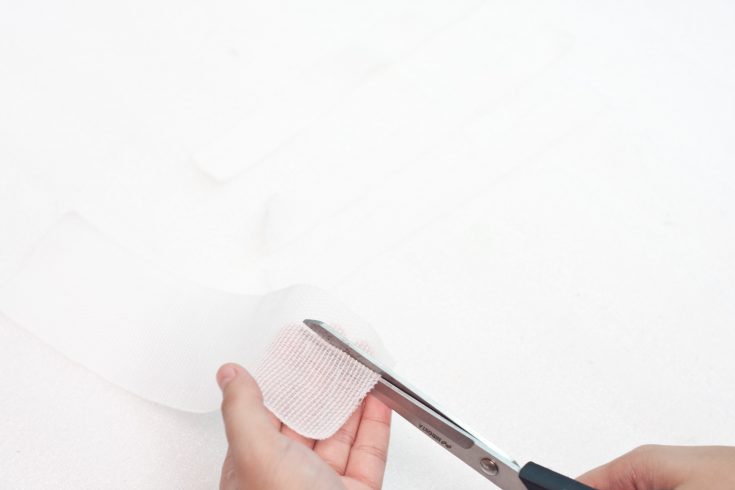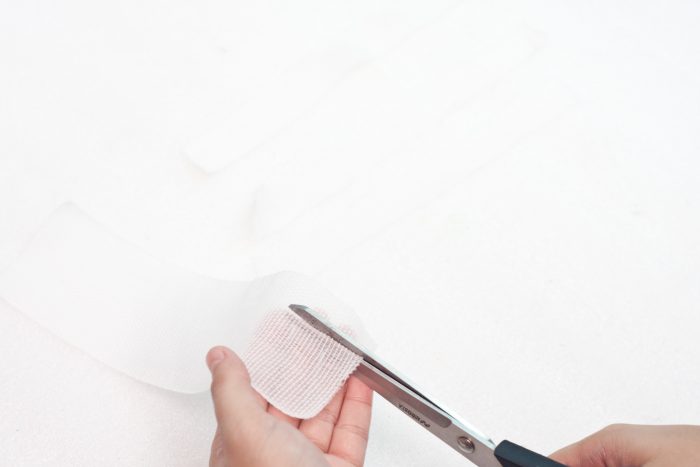 Step 4: Wrap the styrofoam ball with the strips of gauze. Make sure to wrap down the middle of the painted black stripe to create the illusion of eye sockets. (see below)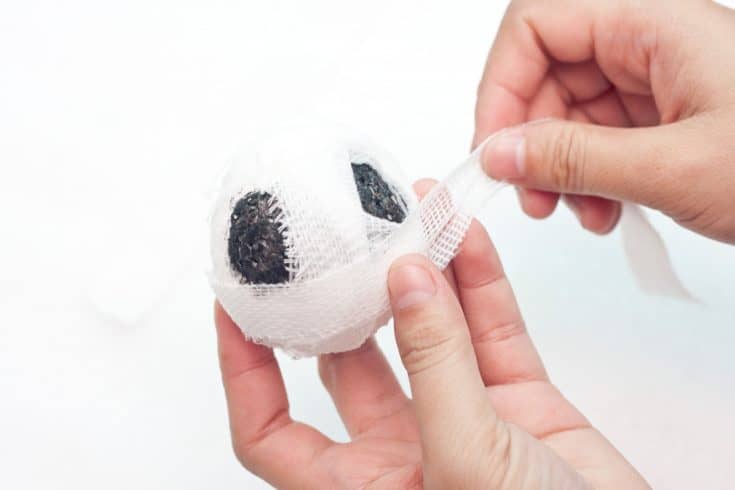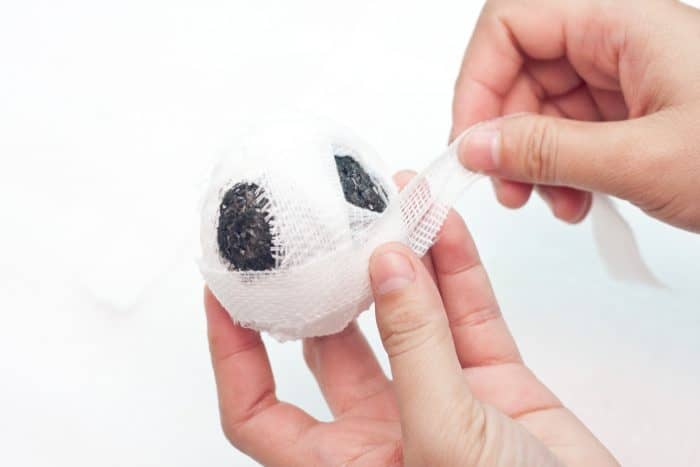 Step 5: Hot glue the end of the gauze when done wrapping.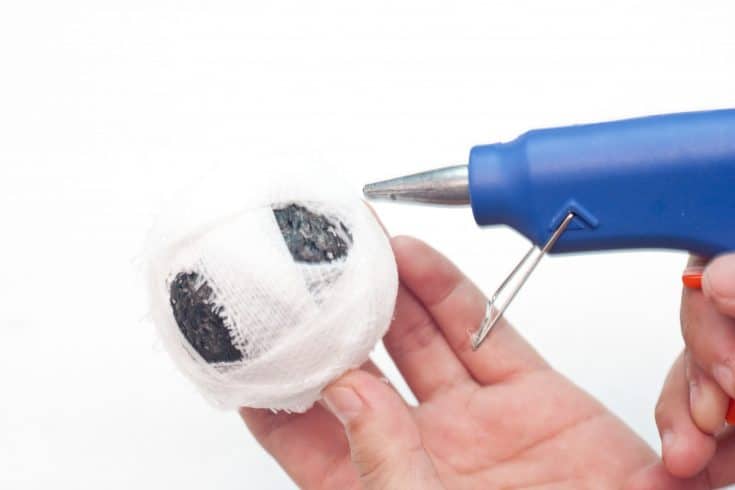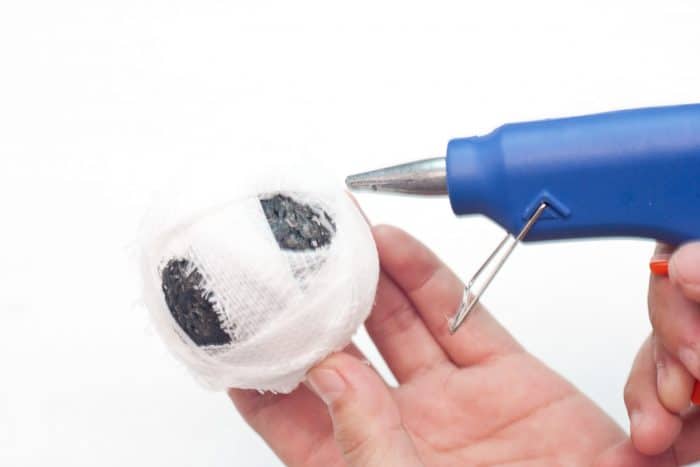 Step 6: Hot glue the googly eyes on the black areas of the mummy ball.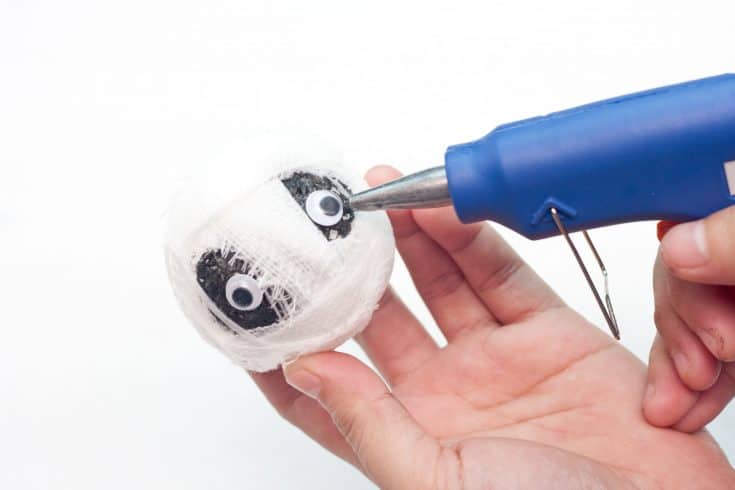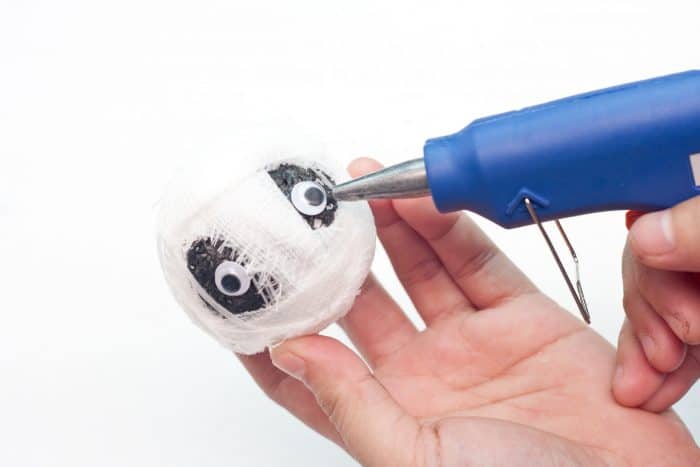 Step 7: Cut at least a 4″ length of purple satin ribbon. Glue the ends of the satin ribbon together. This will be used to hang the mummy ball.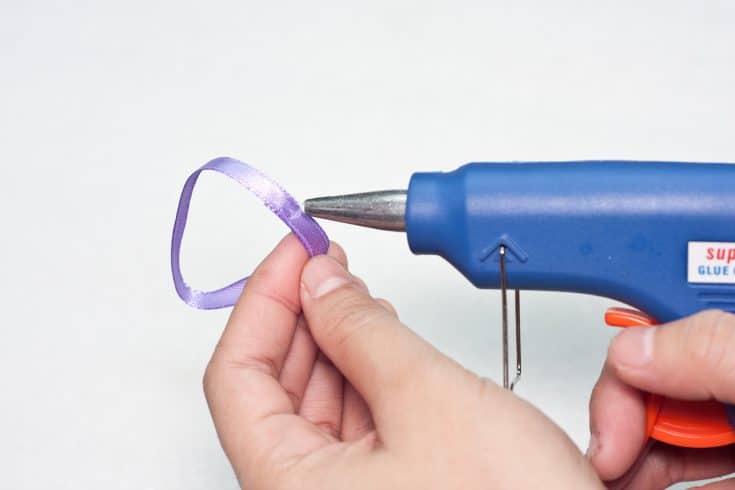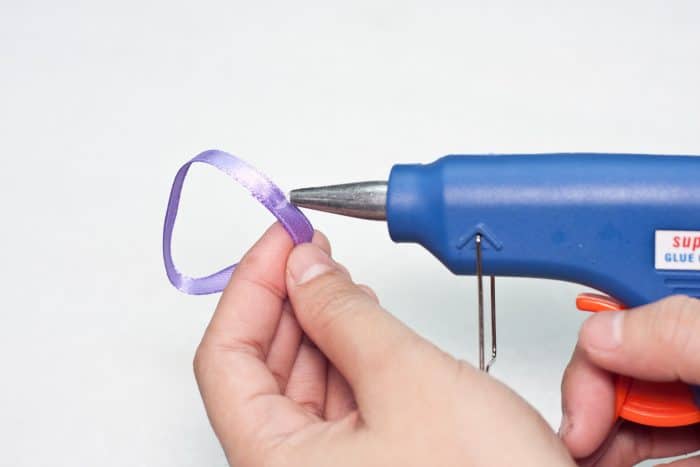 Step 8: Generously glue the hanging ribbon on top of the mummy ball.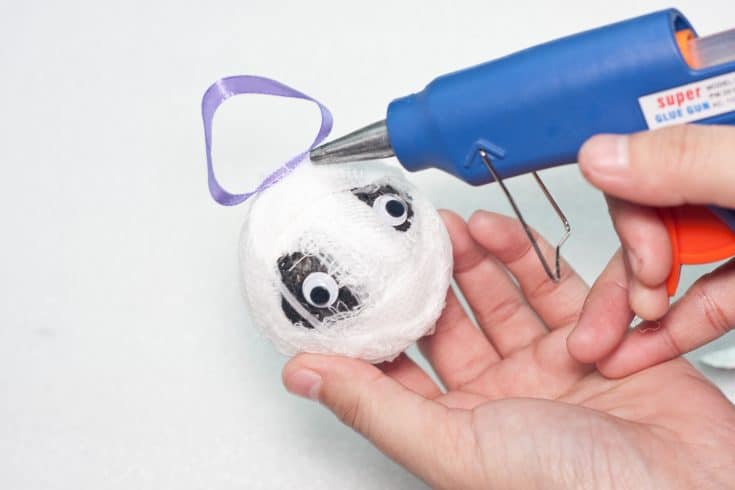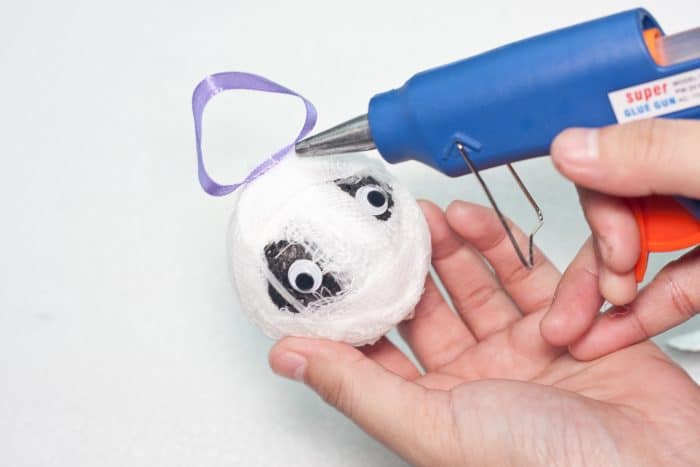 Step 9: Tada! Repeat with different ball sizes if you like and hang your Halloween ornaments wherever you want!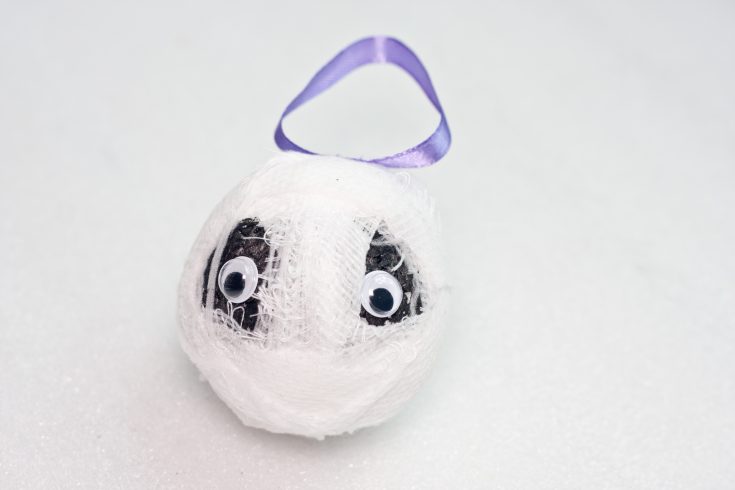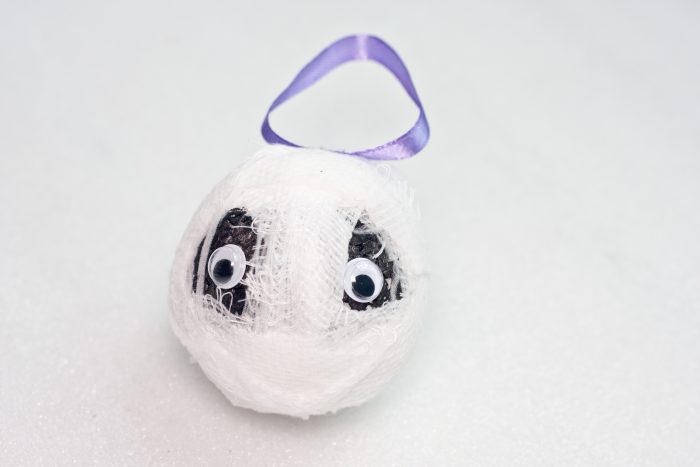 Halloween Mummy Ornaments
Yield: 1
DIY Mummy Halloween Ornaments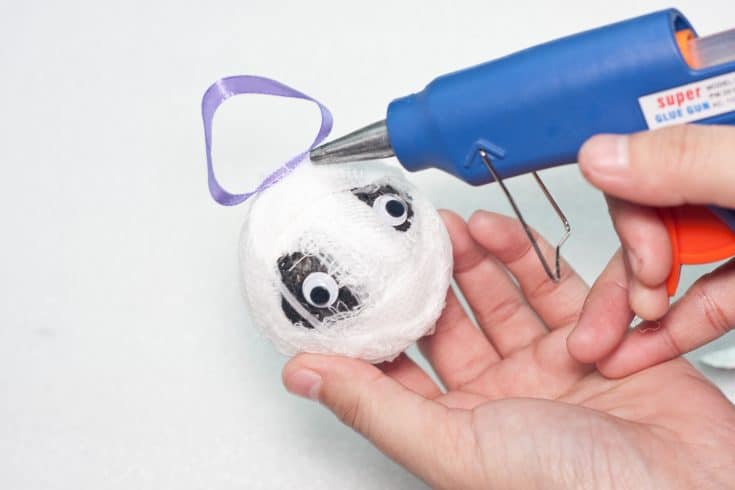 Active Time 10 minutes

Total Time 10 minutes
Materials
acrylic paint (black)
hot glue
medical gauze
pair of googly eyes
purple satin ribbon
styrofoam ball
Tools
paintbrush
scissors
hot glue gun
Happy Halloween! You might also like this fun monster Halloween craft for kids.