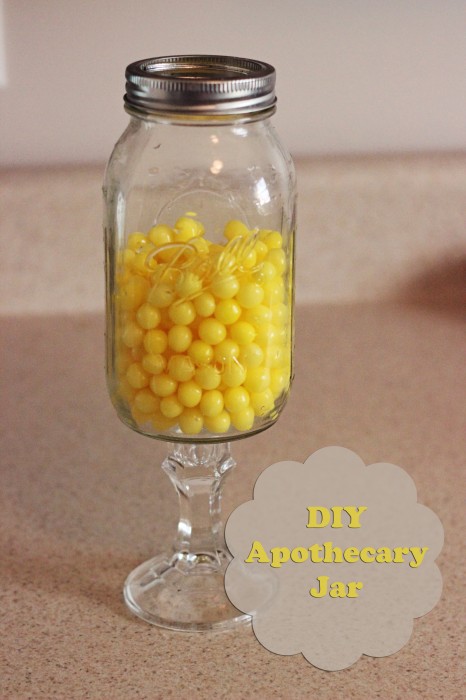 Sweet T has an insatiable sweet tooth so when we moved to the new house we decided to decorate her room in a sweet treat theme. Apothecary jars are hot right now so of course I wanted to incorporate a couple of them into the room. I bought the first jar at Hobby Lobby for 1/2 price but it was still $10. Cheapskate that I am, I didn't want to pay another $10 or $20 for another tall apothecary jar to go with it. Solution?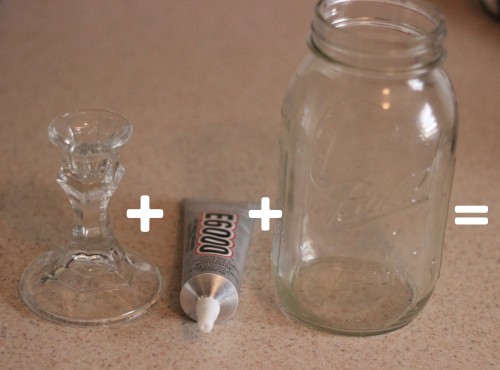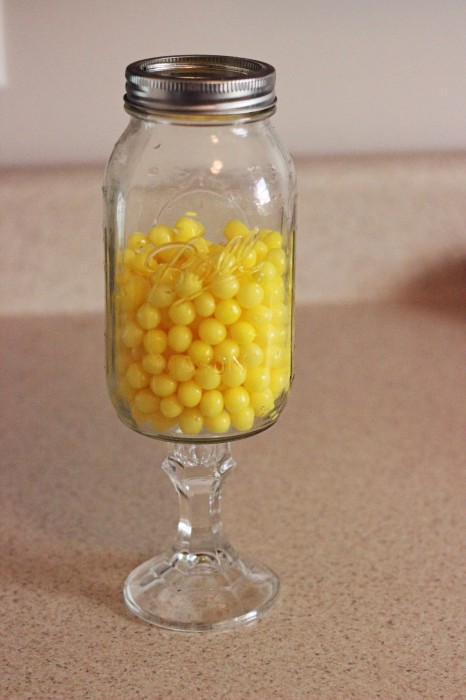 Simply coat the rim of a Dollar Tree candlestick with E600
And place on the bottom of a Mason jar. I used a quart. A pint and a jelly jar look super cute too. Let it cure like this for 24-72 hours before filling.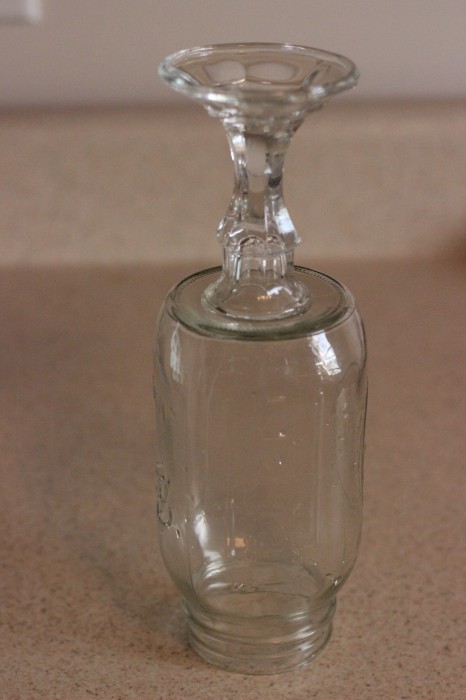 Note that if the jar it going to be used in your home or a candy buffet, you might want to sand the candlestick the bottom of the Mason jar before applying the E600 glue. Since mine is just going to sit on a high shelf for decorative purposes and never be utilized, skipping this step served my purposes.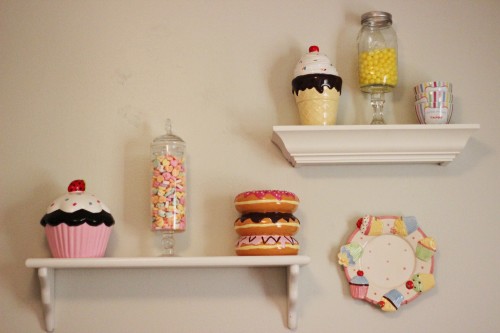 I may try to glue a handle on top at some point for extra cute factor. Here's the $10 (sale price)jar from Hobby Lobby. The conversation hearts match her room all year round, but they would make a cute Valentine's decoration too.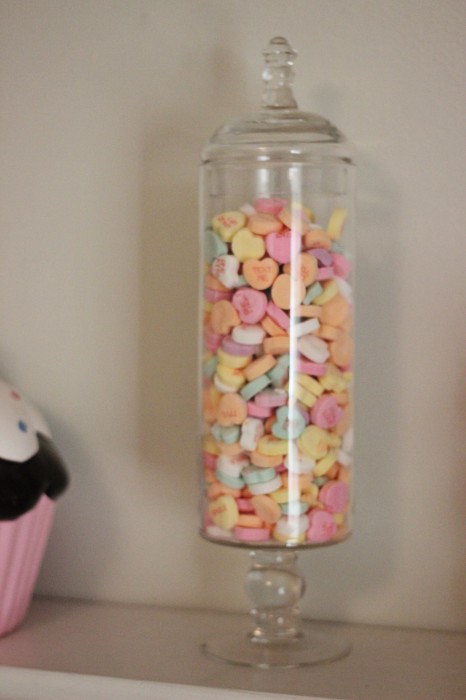 Need more sweet treat decor? Check out my DIY sweet treat lamp.