The Villas at Disney's Wilderness Lodge are one of the 11 (so far!) Disney Vacation Club properties at Walt Disney World. While we aren't DVC members, we've enjoyed staying at DVC properties for most of our Disney vacations over the past several years by renting points from a DVC member.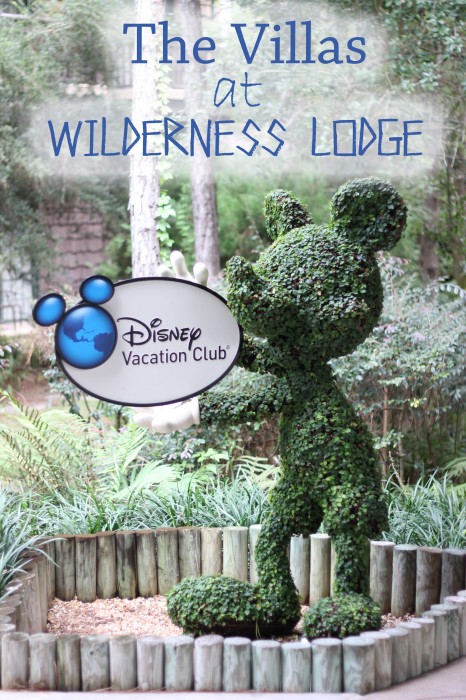 Advantages of staying in a DVC Villa rather than a Disney property hotel room for us include:
Value
Kitchenette
Laundry
Space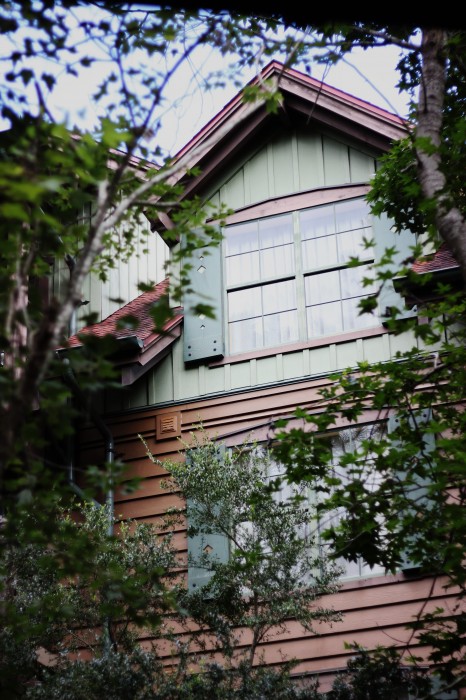 Let's go on a little tour of the 2 bedroom, 2 bathroom Wilderness Lodge Villa we stayed in with our two small children and their grandparents.
 Master Bedroom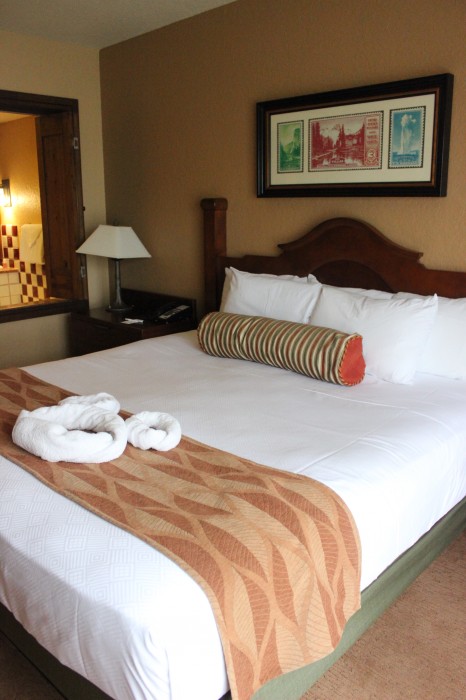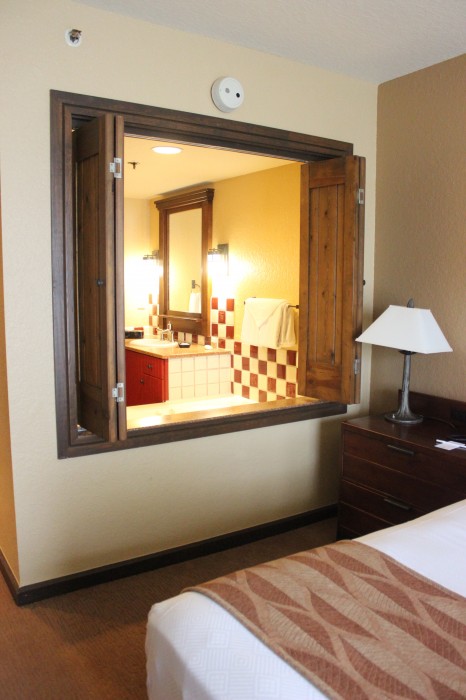 Master Bath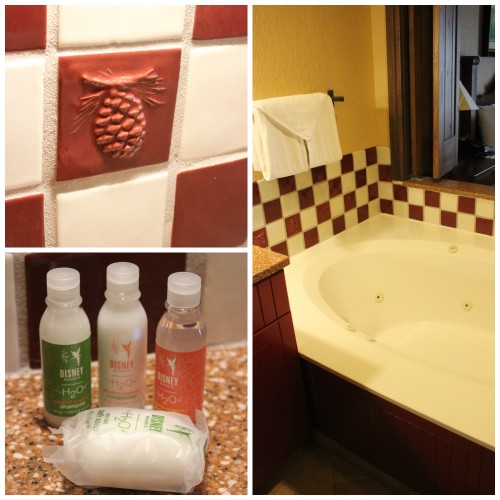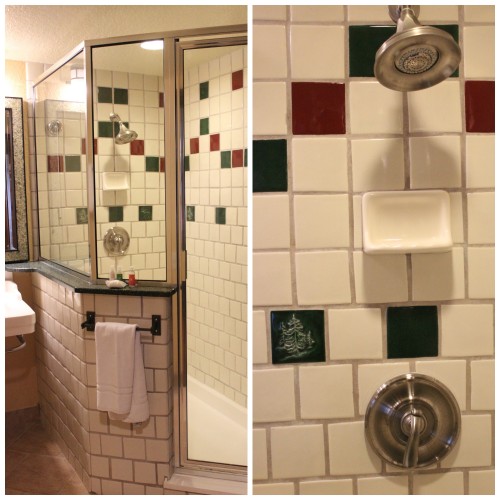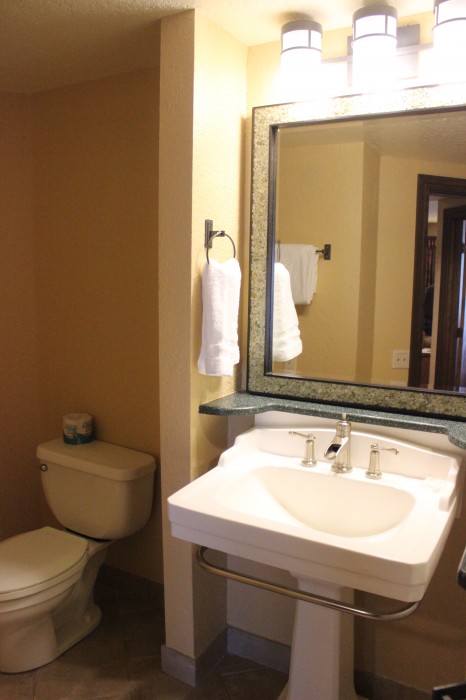 Living Area
Gus will be guiding this portion of the tour from his throne spot on the couch.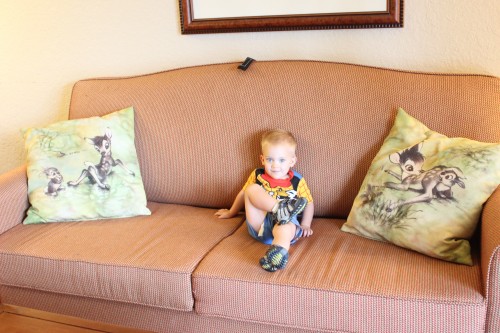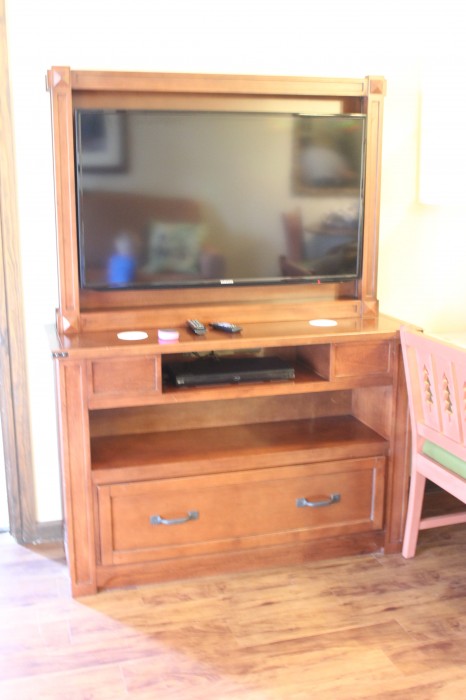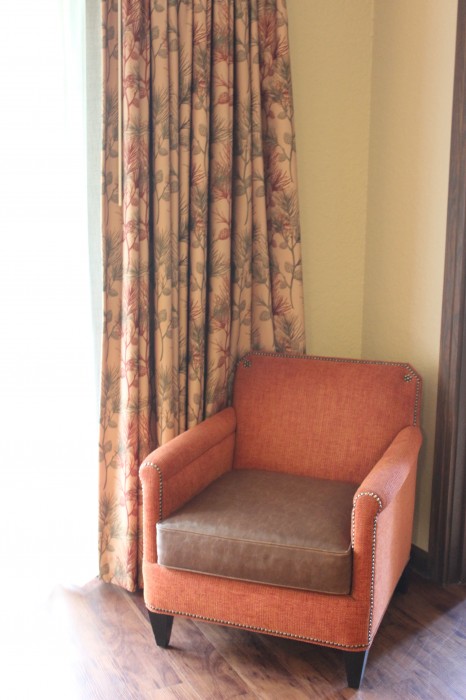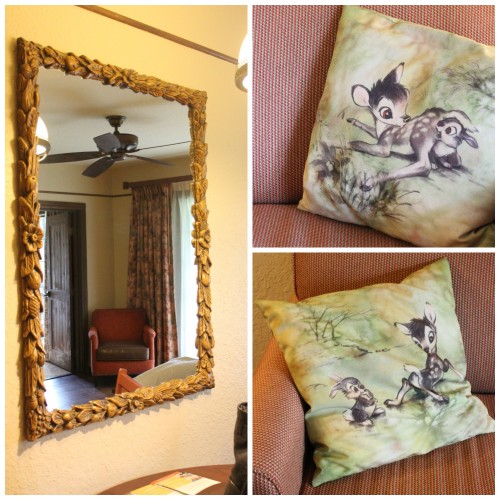 Kitchenette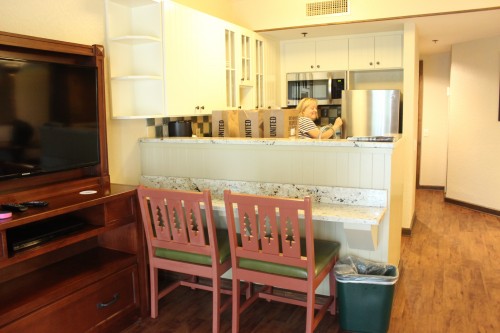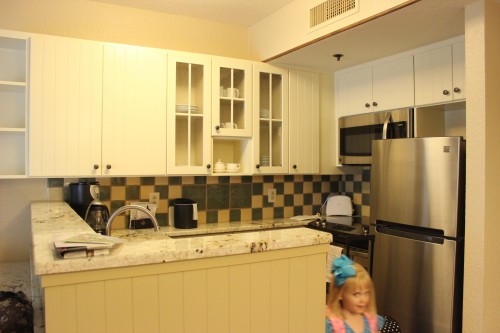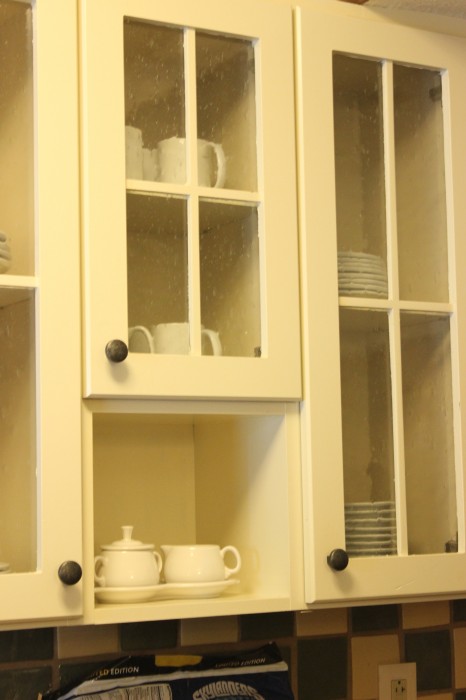 Second Bedroom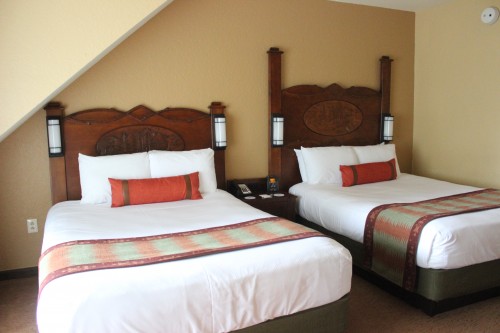 Mickey got first pick of beds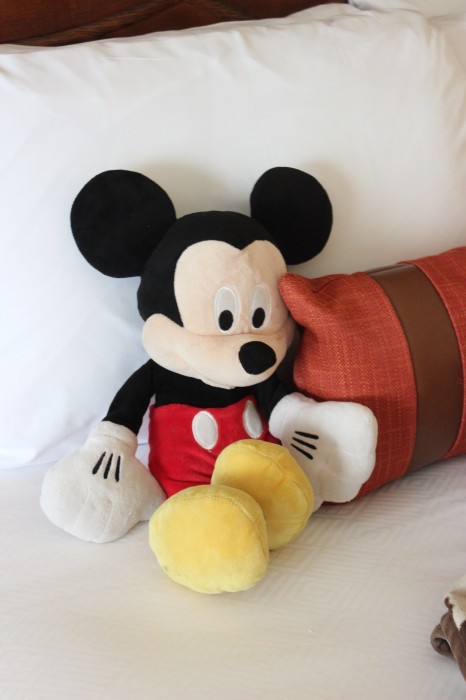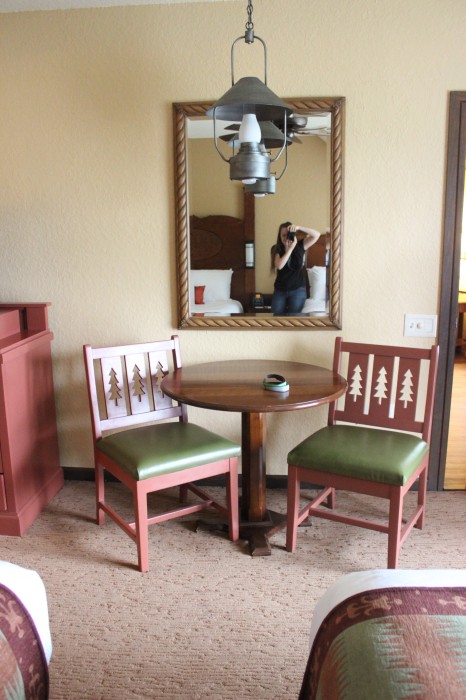 Bedroom #2 had a rockin' walk-in closet that doubled as Gus' bedroom. There's plenty of room to set up a Pack-n-Play and we were able to accommodate his need for darkness and white noise in there while he slept.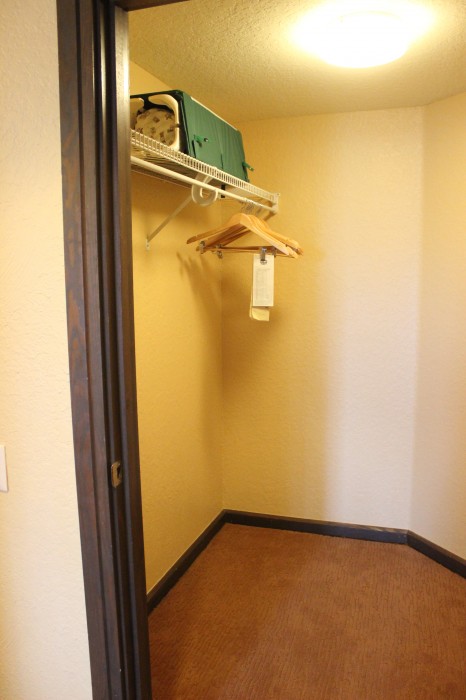 Second Bathroom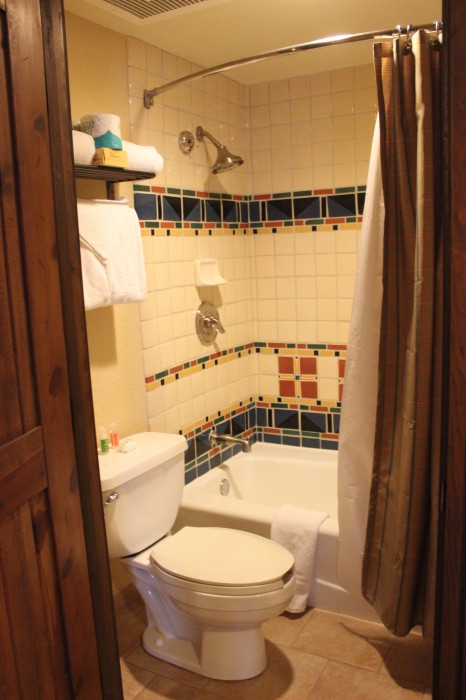 The second bathroom is split with double sinks separate from the toilet and shower.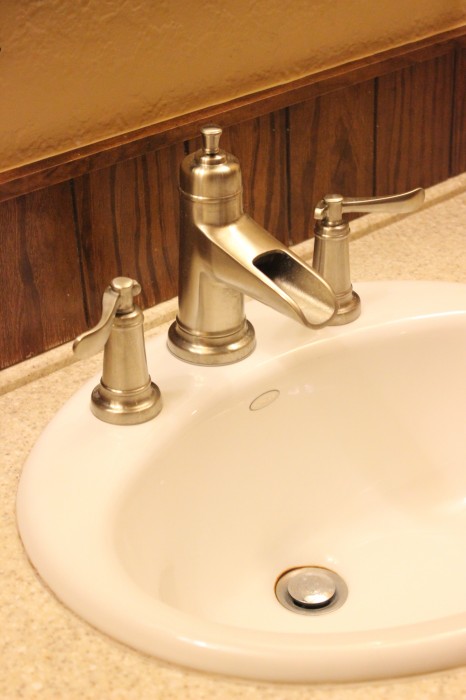 The washer/dryer allowed to pack about half what we normally would.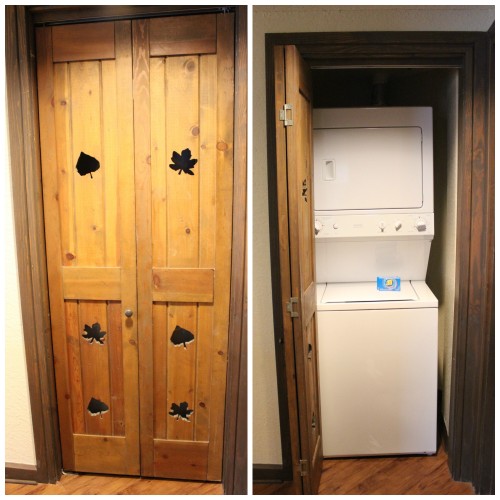 And the closets kept all our stuff out of our way!
Everything was squeaky clean thanks to Mousekeeping. Their standards really spoil you! Plus who can resist all the little Disney details and theming!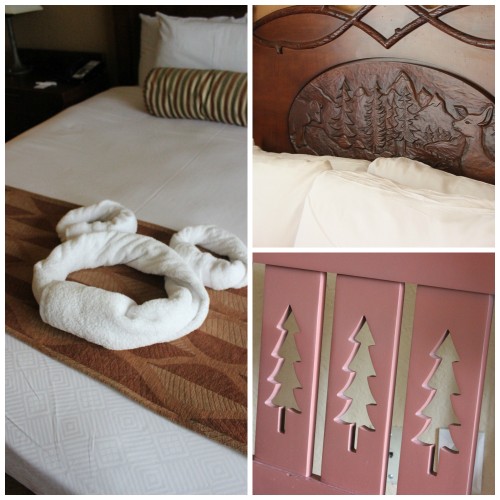 With the view from the balcony you really do feel like you're in the wilderness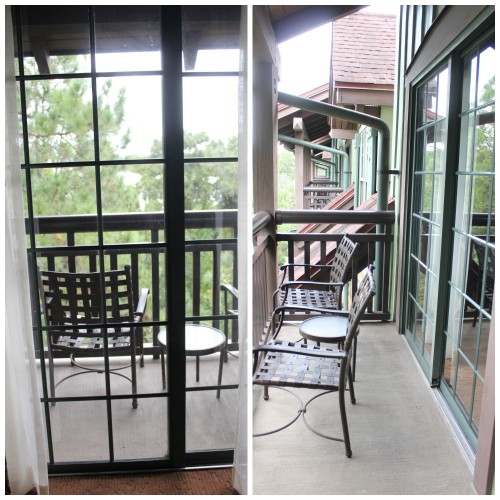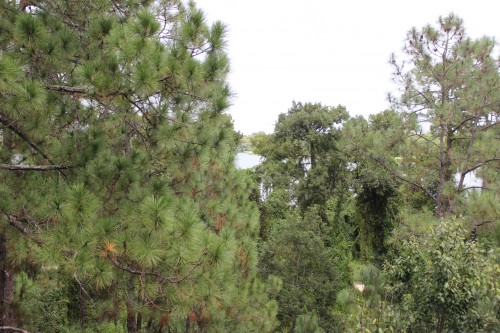 There was a big spider on the balcony that Sweet T had to go out and look at each day of our stay. Exciting stuff.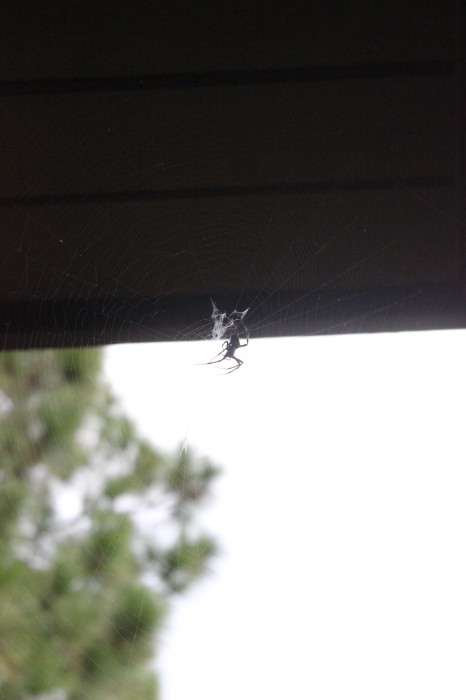 Gus preferred chasing squirrels.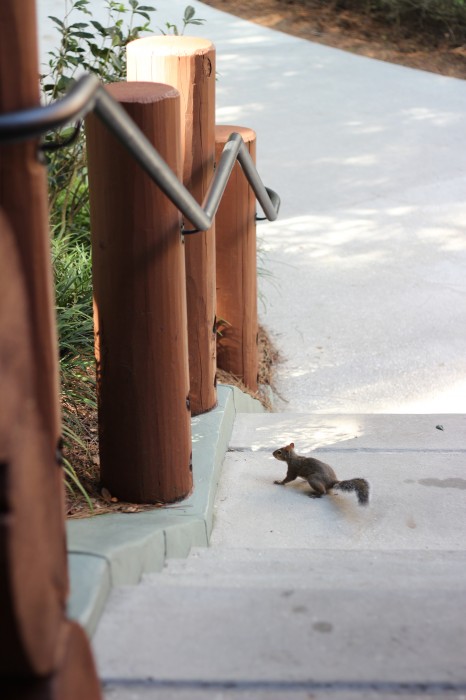 The common areas of The Villas at Wilderness Lodge are similar to the main lodge but with a more intimate feel.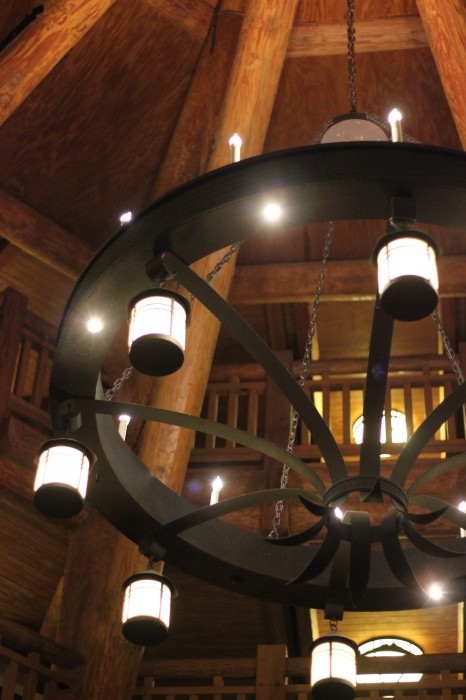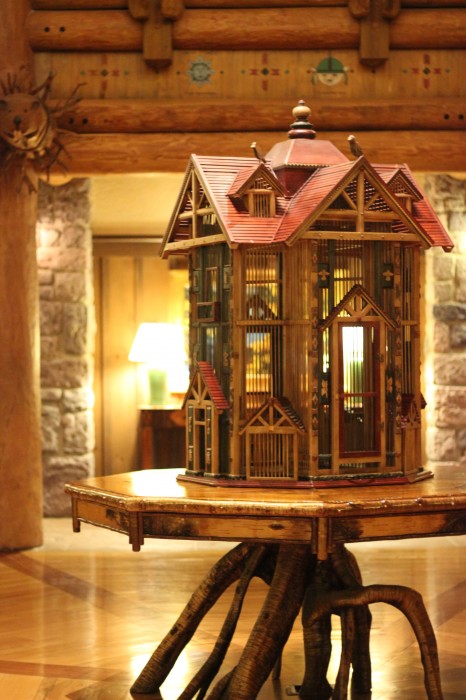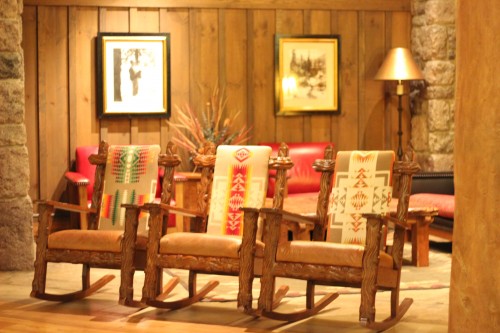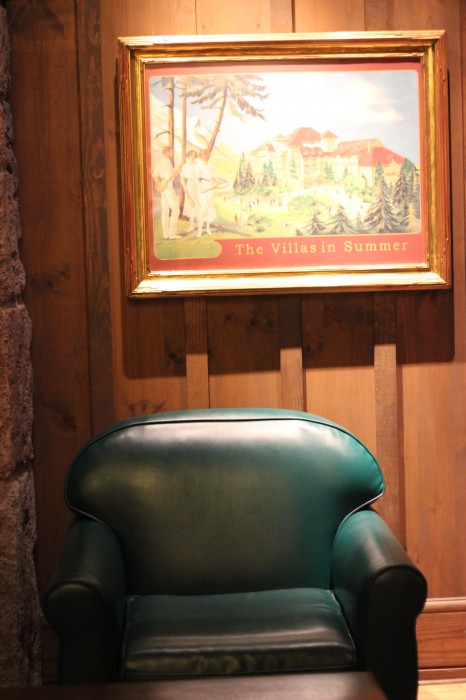 None of us visited Sturdy Branches Health Club. For shame!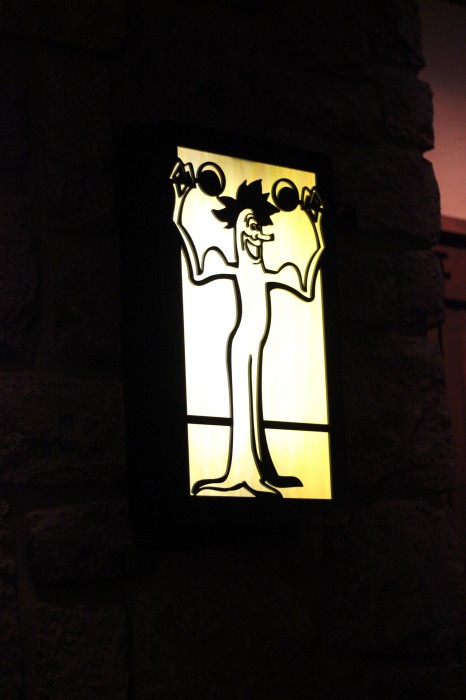 Even the elevator doors are themed!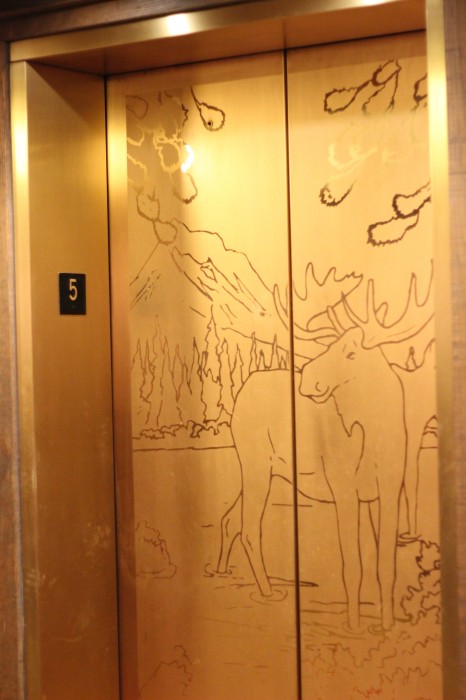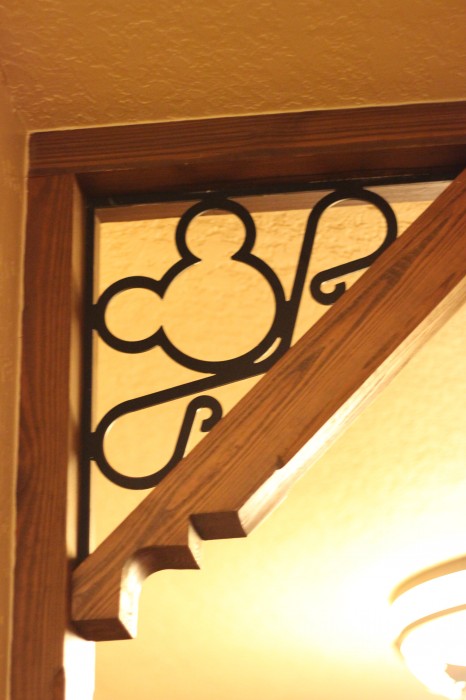 After a long day of squirrel chasing, Gus liked to park out front to welcome everyone home.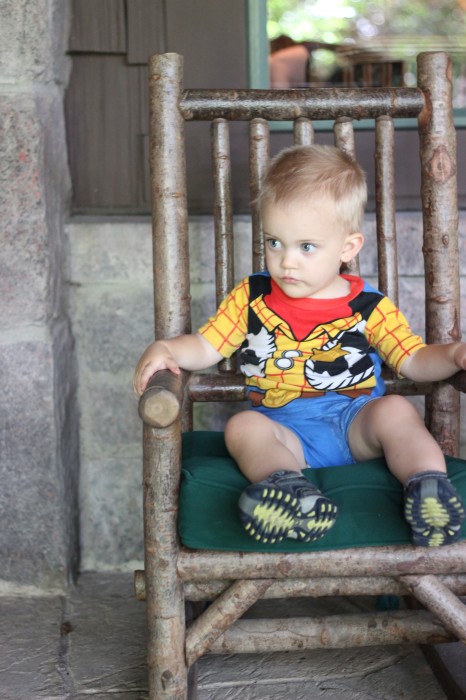 The Villas at Wilderness Lodge are a very short walk from the main lodge and we took advantage of all the amenities there including Cub's Den and boat transportation to the Magic Kingdom.
The Villas were a relaxing retreat after the hustle and bustle of the parks. Sweet T would often get overwhelmed by the crowds and ask to "go back to the hotel room." Both children enjoyed watching the electric water parade from the beach and and just experiencing the grounds. I hope we return to The Villas at Wilderness Lodge again one day!