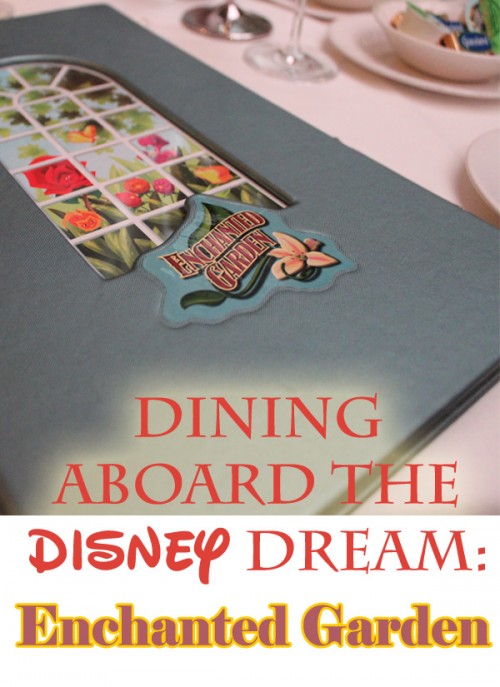 Enchanted Garden on board the Disney Dream was my favorite restaurant on the ship for theming and atmosphere. There's certainly plenty of eye candy to keep a fussy toddler occupied.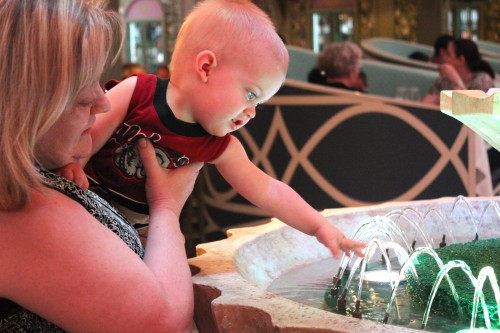 The fountain is a nod to the Fountains of Versailles only with Mickey Mouse on top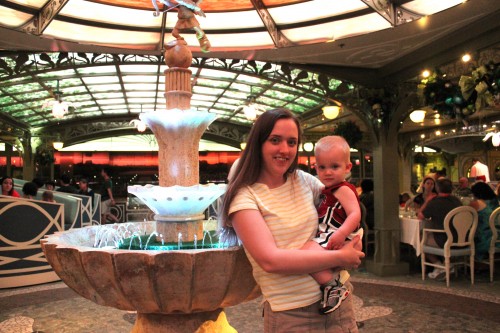 You'll really feel as if you're dining outdoors even though you're on level 2 in the heart of the Disney Dream.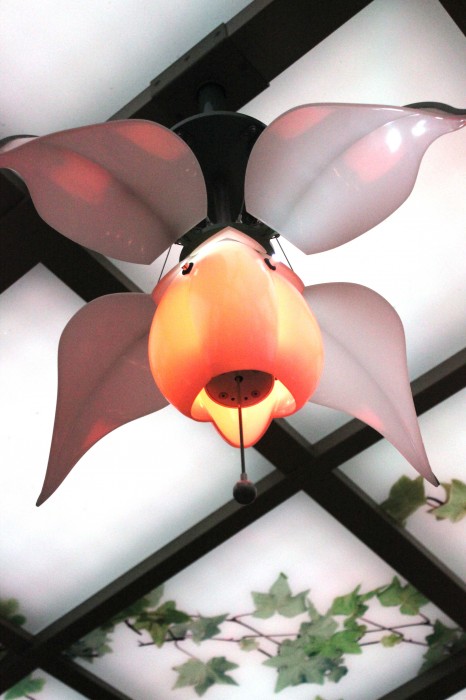 As Beautiful as Enchanted Garden is, I know what you're here for: food porn!
I chose the Cucumber Garden Roll for my appetizer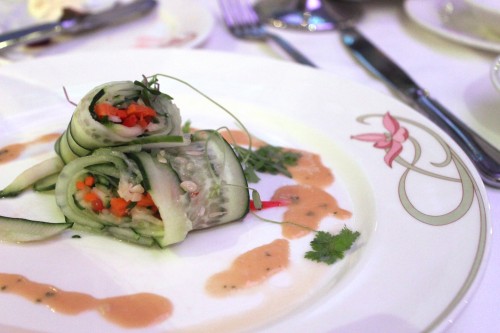 and another appetizer for my entree: North Atlantic Lobster Ravioli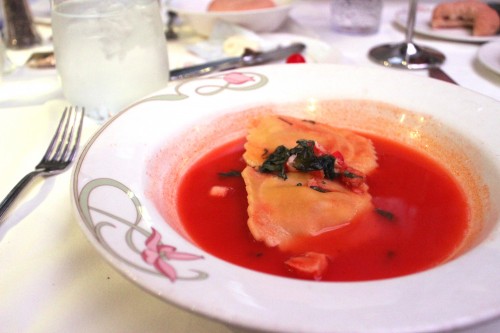 The Enchanted Garden Sweet Temptations dessert trio consists of a sampling of Esterhazy Cake, Strawberry Cheesecake and chocolate silk mousse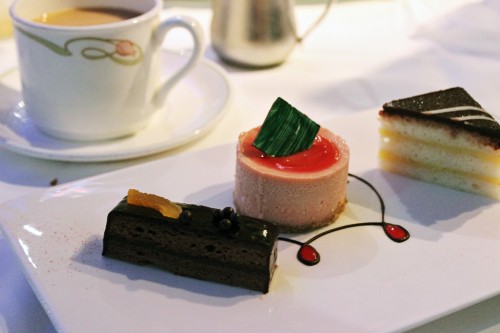 Other dishes chosen by our party:  Ahi Tuna and Avocado Tower, Pan Seared Sea Bass, and Roasted Pork Tenderloin seasoned with Smoked Salt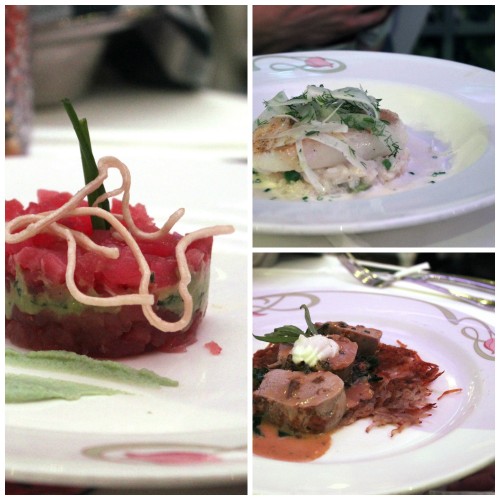 Sweet T ordered Mickey's Mac and Cheese here at Enchanted Garden and also at every other restaurant on The Disney Dream. She sticks with what she likes! Gus branched out and tried the Baked Homemade Meatloaf but was more impressed with the french fries.