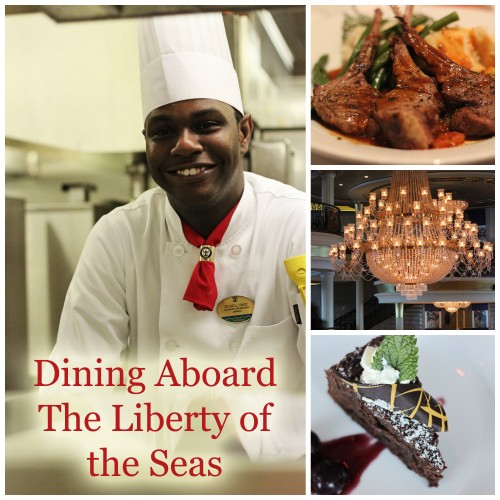 No surprise that my first post after returning from The Liberty Of The Seas is all about the food! I'm no stranger to cruising or cruise food, but during this trip, I got to experience something different: a galley tour along with 39 other bloggers!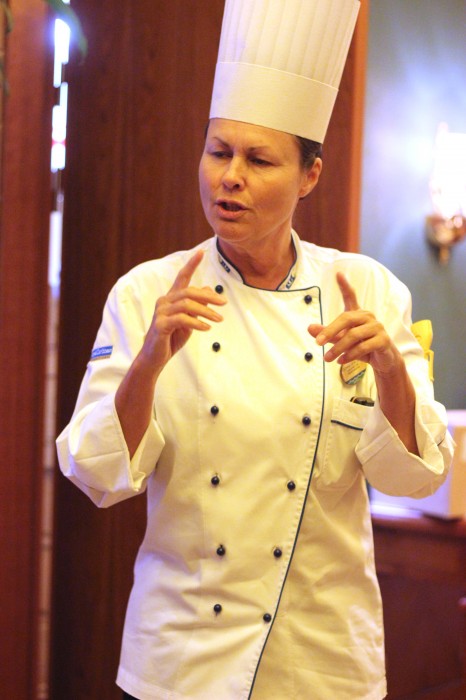 Head chef Donna supervises the preparation of up to 30,000 meals per day. I'm doing good to get dinner on the table a few nights per week. Can you imagine? Donna hails from England and is the first and only female head chef on the Royal Caribbean fleet. Go girl!
The galley is huge and services dining establishments throughout the ship. Food elevators are used to transport meals quickly so diners aren't kept waiting.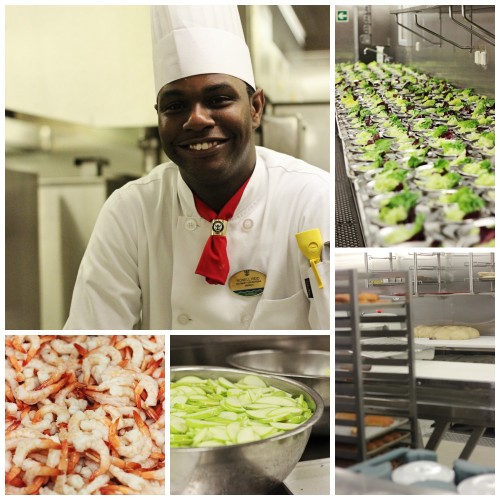 During dinner on the last night of our Royal Caribbean cruise, the head waiter fed us a few cruise facts. After four days, guests on board had consumed 70,000 slices of pizza and 40,000 eggs. All that fun made us hungry pretty hungry.
Royal Caribbean's Liberty of the Seas offers the following complimentary dining options:
Main Dining Room
Windjammer Café
Jade Sushi and Asian-fusion cuisine
Sorrento's Pizza
Café Promenade for coffee and pastries/snacks
Room service
Specialty restaurants are available for an upcharge if that's what floats your boat <<<< See what I did there?
I recommend the main dining room for as many meals as possible.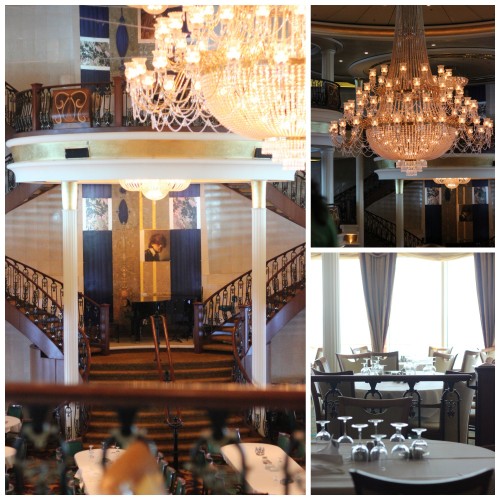 They open a magnificent salad bar for lunch where your salad is made to order and tossed while you watch. A real treat for a mom who's used to filling other peoples' plates for them!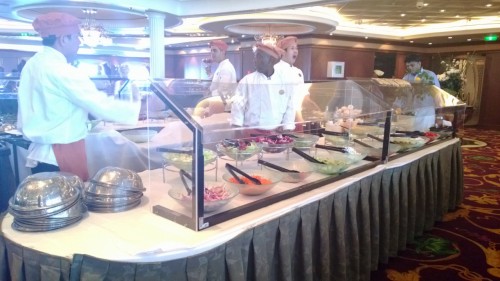 Quick service options are always available if you don't want to take the time to dine, but this frazzled mom really enjoyed being served.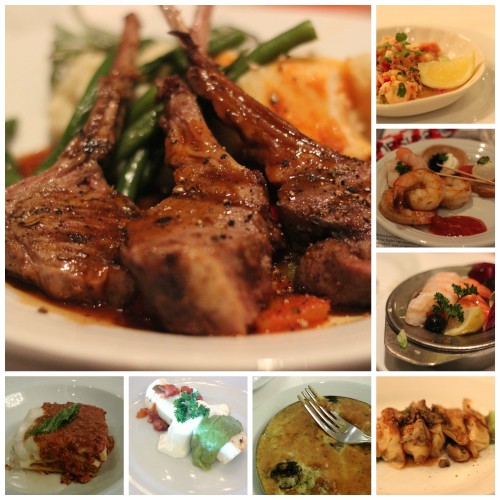 What you probably really want to know about it dessert! I ate my weight in sweets in the dining room and frozen yogurt up on the pool deck. Meet the charter members of the Two Dessert Club. Too bad we didn't think of ordering double desserts until the last night. Or maybe that's a good thing. 😉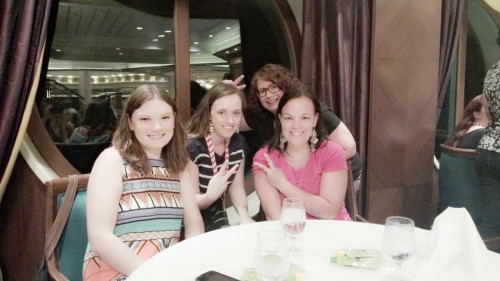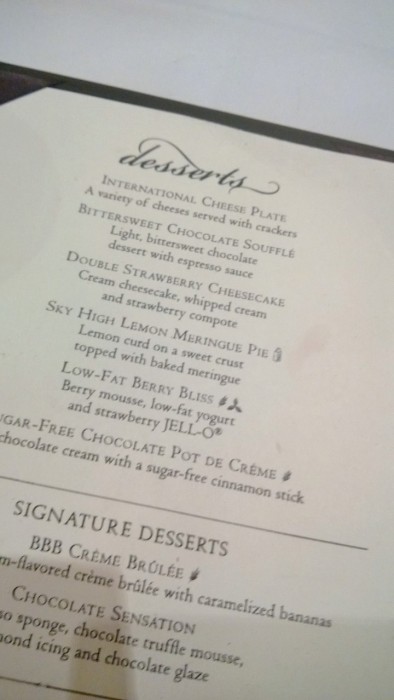 Good thing I made sure to take the stairs instead of the elevators for the duration of the trip.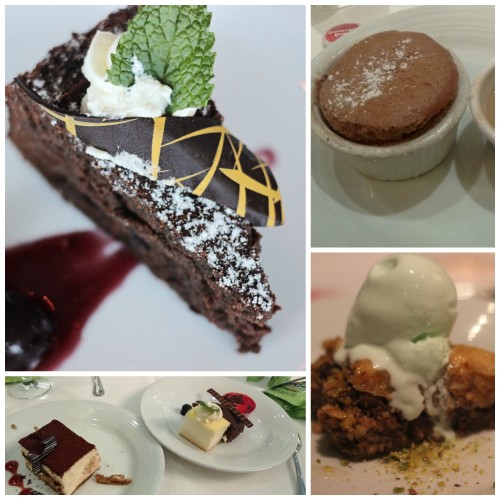 My palate got pretty spoiled during this Royal Caribbean vacation. Somehow I think having my kids' leftover peanut butter sandwich crusts for lunch just isn't going to cut it for a while.
Disclosure: This post is brought to you in partnership with Royal Caribbean. All opinions are my own.