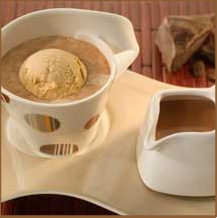 Ingredients:
3/4 cup milk
1/2 cup half and half, heavy cream or milk
1/3 cup semi-sweet chocolate chips or 2oz bittersweet chocolate, chopped
1T sugar
a pinch of salt
1 cup Starbucks Coffee Ice Cream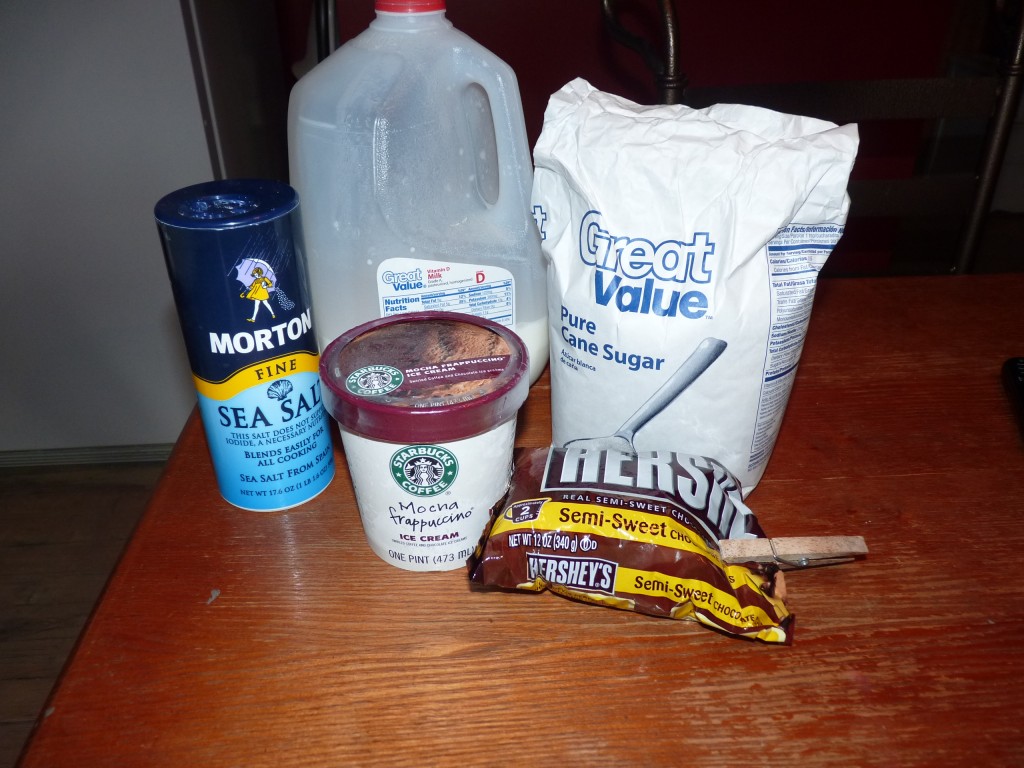 Bring milk, half and half, chocolate, sugar and salt just to a boil in a 2 quart saucepan over medium-high heat.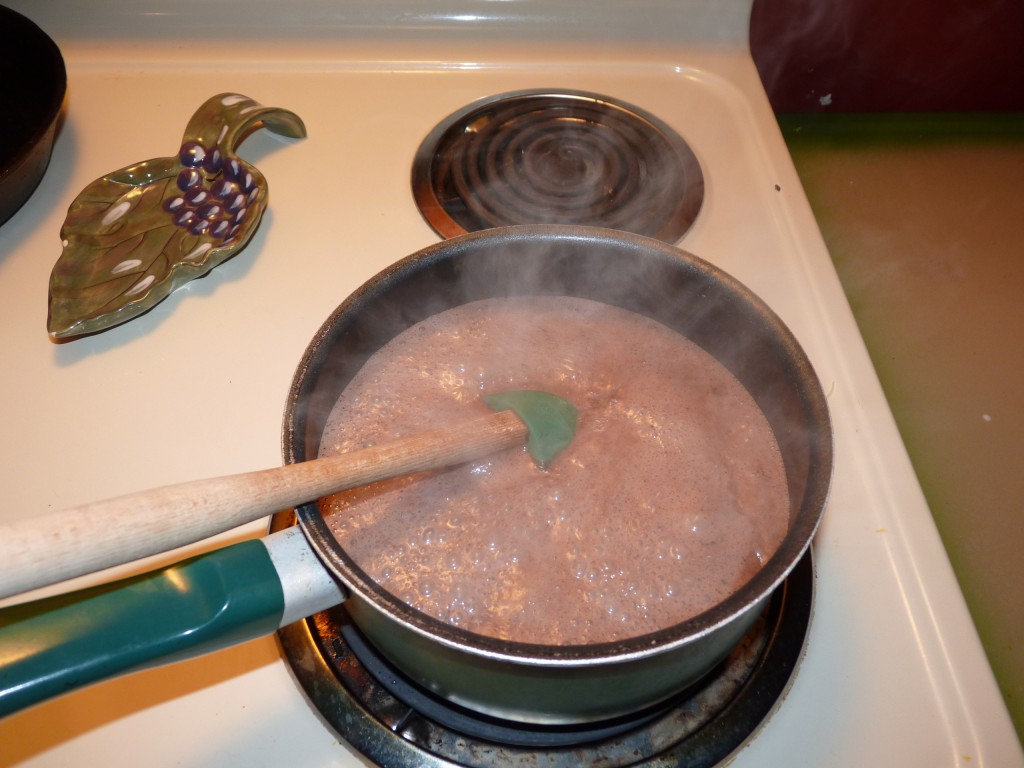 Reduce heat to medium and cook, stirring frequently until chocolate is melted. Scoop Starbucks Ice Cream into two large ice cream bowls.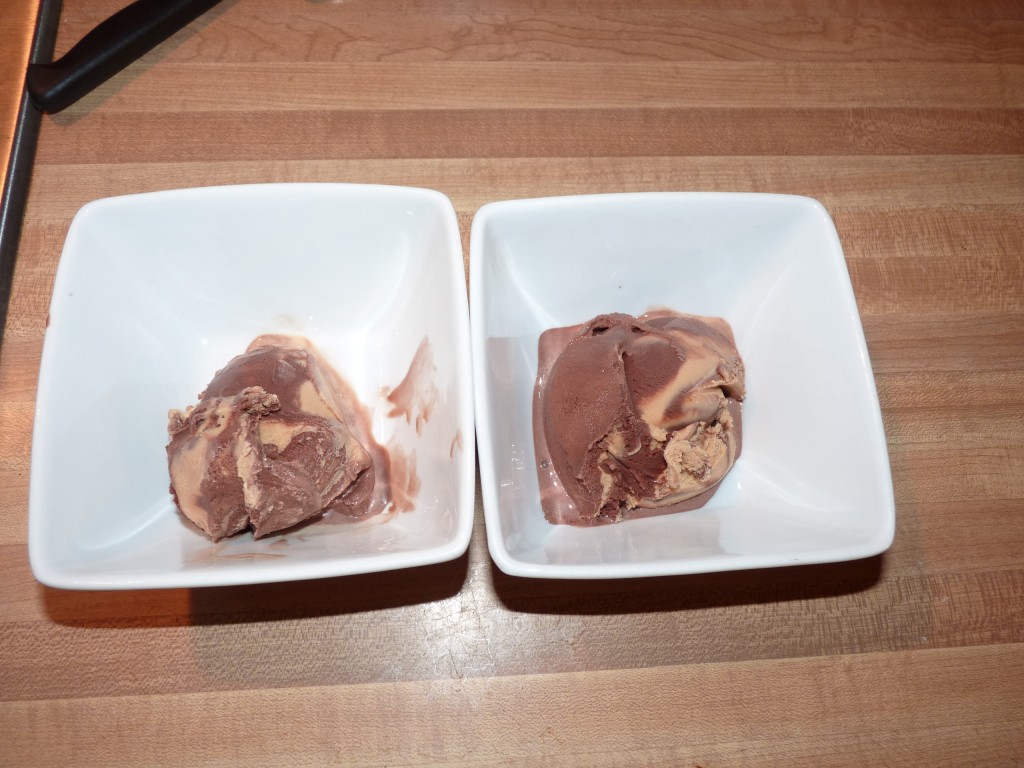 Pour hot chocolate around ice cream and garnish if you like with whipped cream.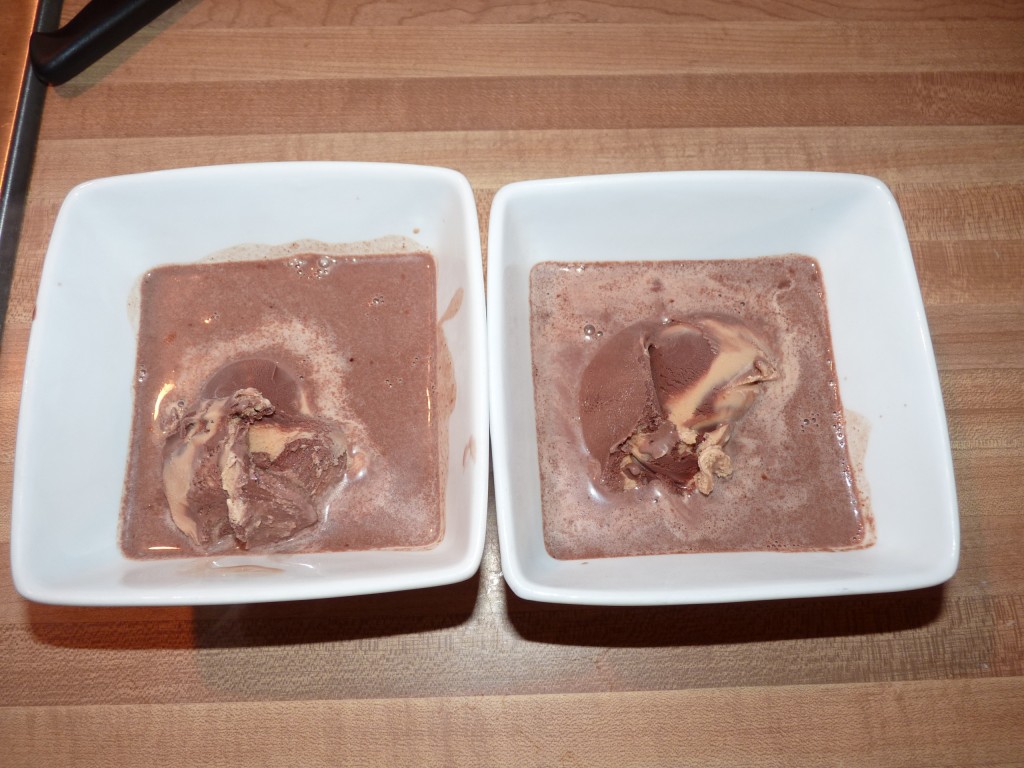 The dichotomy of the hot chocolate and frozen ice cream make this a unique treat! I thought that once I poured the hot chocolate onto the ice cream it would almost immediately melt, but the combination actually kept the ice cream cold while cooling the hot chocolate enough to safely enjoy. You can use any flavor Starbucks Ice Cream, but I chose Mocha Frappuccino since it's my favorite…or is it Java Chip Frappuccino my favorite? I can never decide.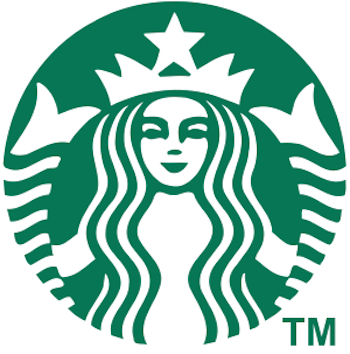 Did you know that Starbucks now has coffee-free ice cream flavors? Vanilla Bean Frappuccino, Strawberries and Creme Frappuccino, and Signature Hot Chocolate are the three flavors you can now enjoy alongside your coffee-infused favorites. Now I'm going to have an even harder time determining my favorite since the Signature Hot Chocolate flavor is now in the running.


I wrote this review while participating in a campaign by Mom Central Consulting on behalf of Starbucks and received coupons and a promotional item to thank me for taking the time to participate.