Cute slime ideas are everywhere it seems, so if you've never made slime with your kids before why not start now (or maybe during winter break when they are starting to get restless.) This cute slime to make for winter gives off an Elsa from Frozen vibe, a winter wonderland vibe, and a snowy vibe all in one. It's perfect when you're looking for something besides the usual red and green, or if you don't celebrate Christmas but love some good winter fun.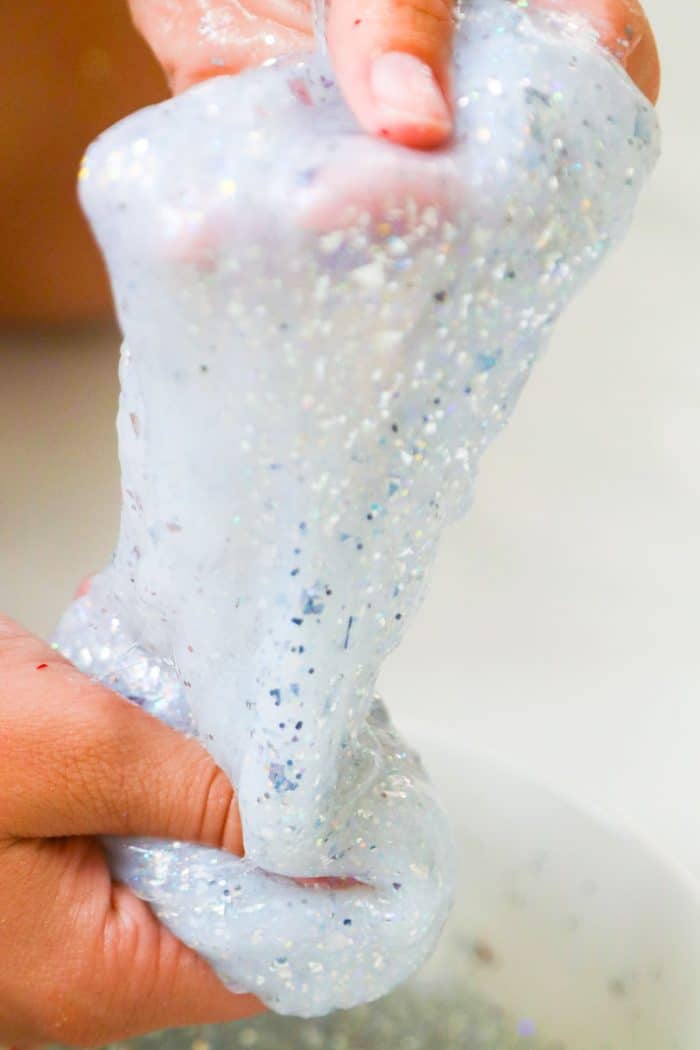 Here in the South this is probably as close as we'll get this year to anything remotely resembling snow, so we have to make do with some cute slime that reminds us of snow instead.
So. How do you make slime? Well, it's not an exact science with a 1-2-3 recipe guaranteed to give you perfect results. It's a little of this and a little of that and you have to experiment until it's just right.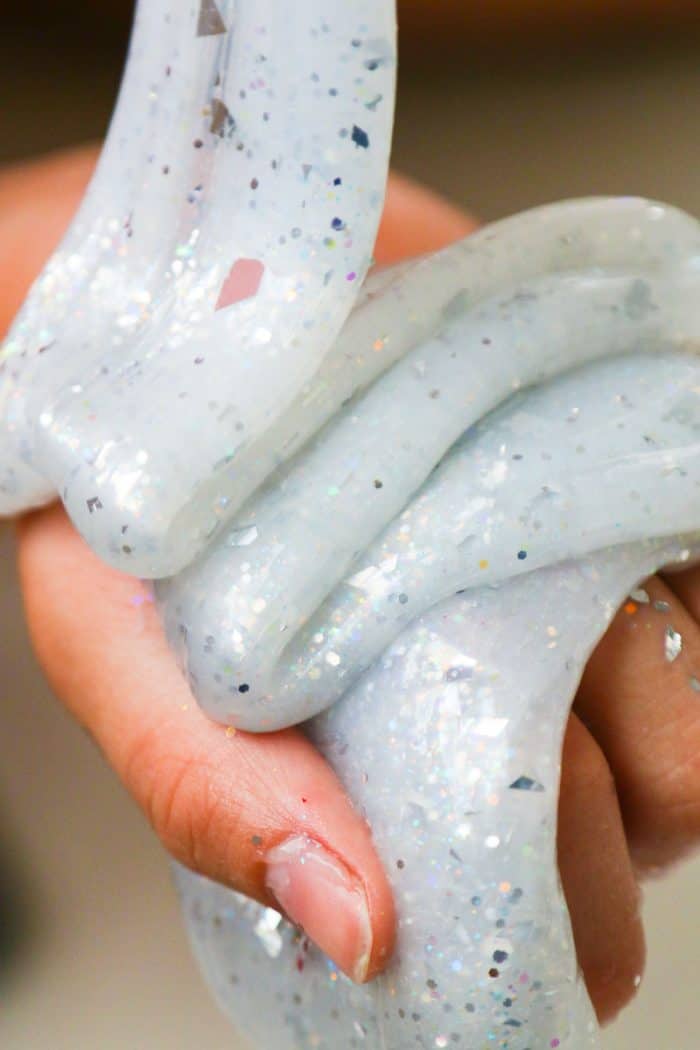 Fortunately, it's a simple process, and once you get the hang of it you won't be able to stop making cute slime for every holiday you can think of.
Winter Slime Ingredients
Glue
Starch
Food coloring
Glitter Paint
AmazonBasics All Purpose Washable Liquid Glue, 1 Gallon Bottle – Great for Making Slime
Purex Sta-Flo Liquid Starch, 64 Ounce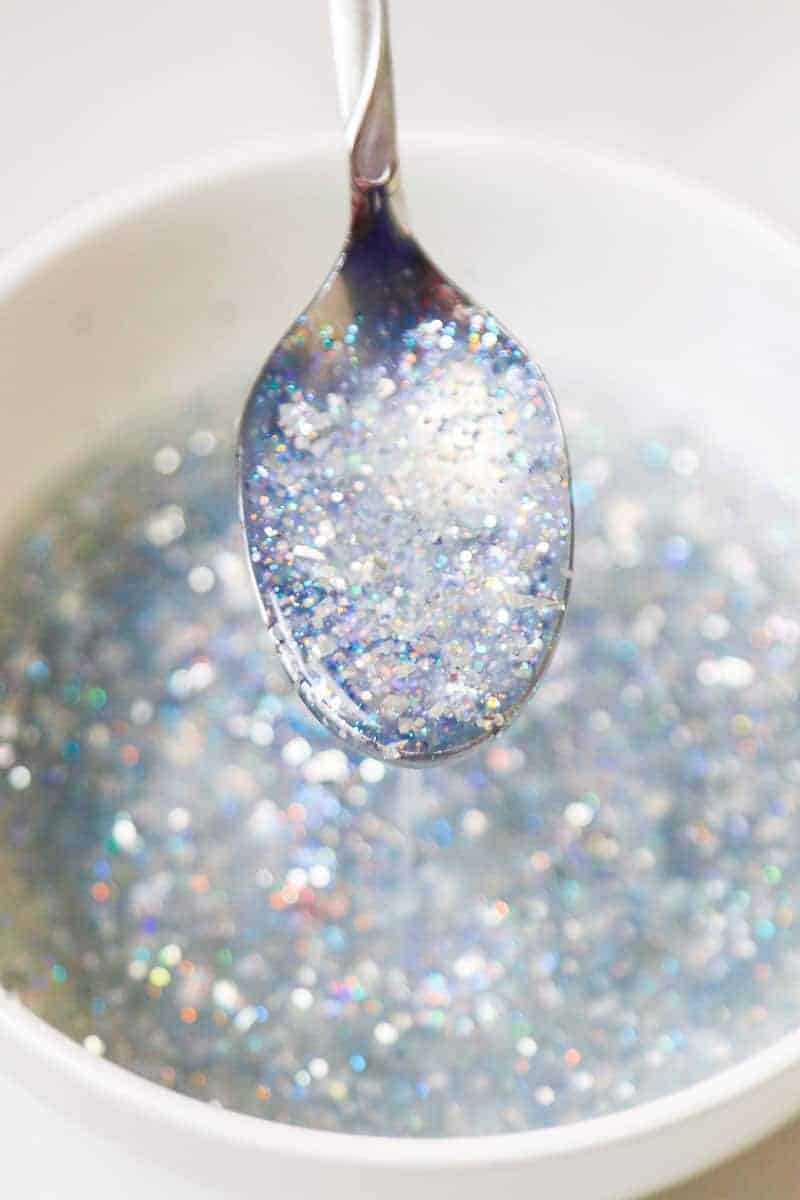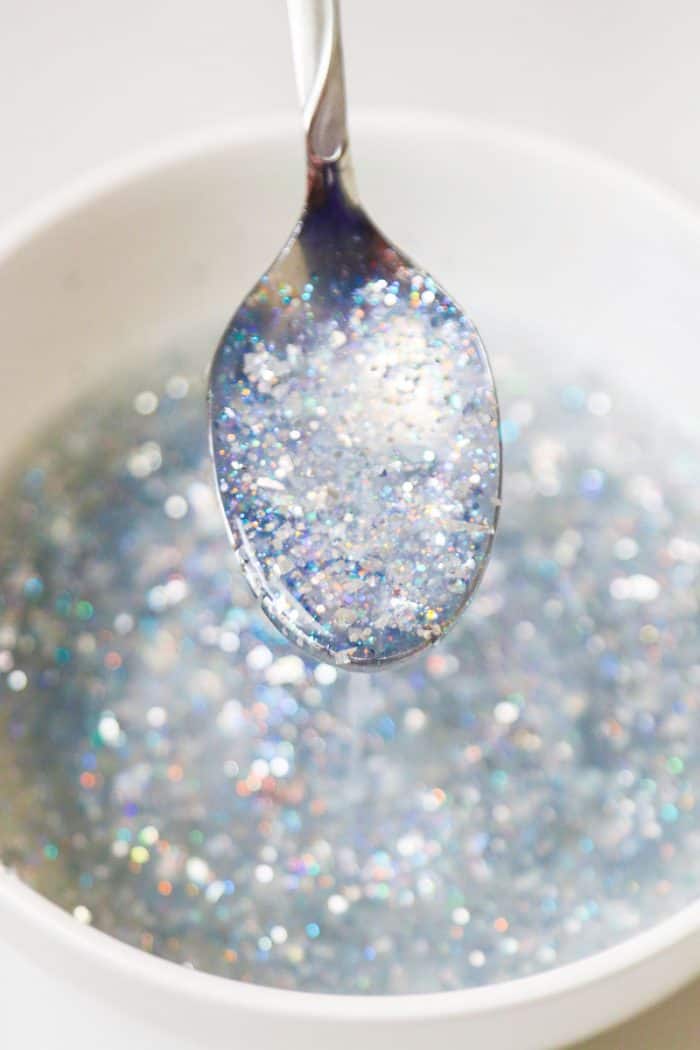 Cute Slime to Make for Winter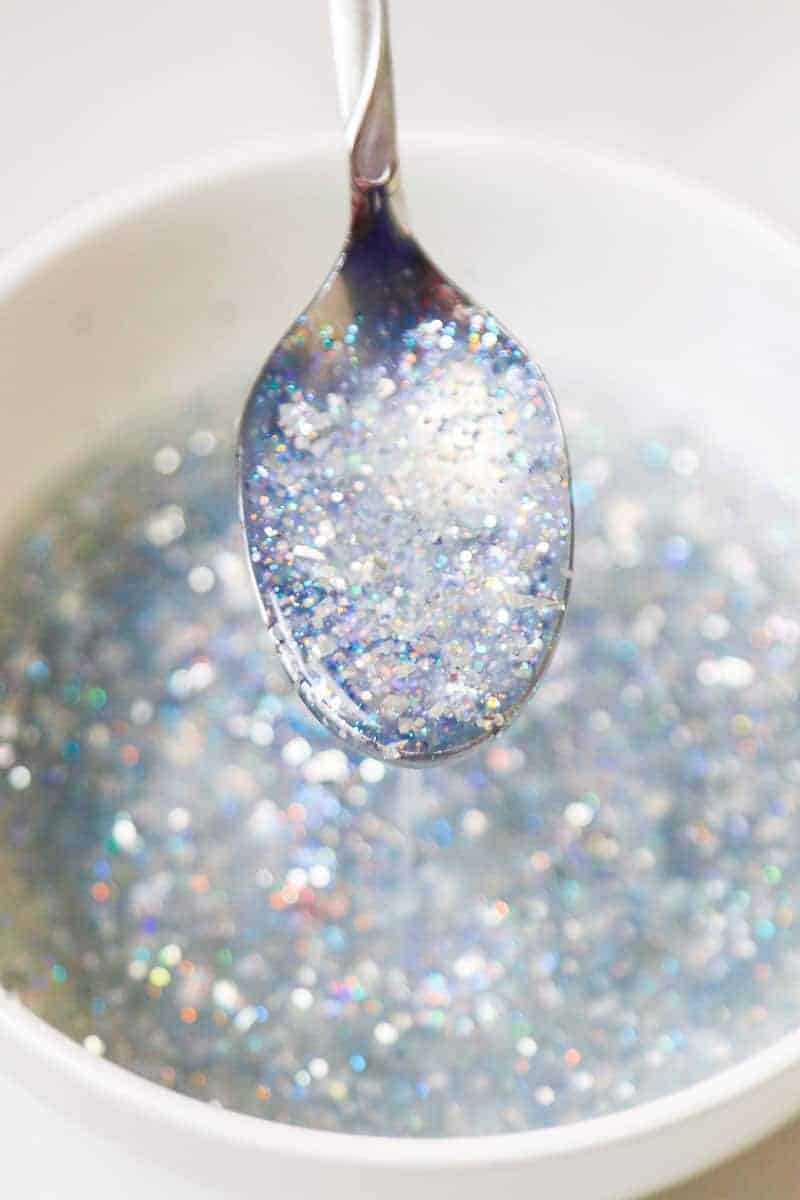 Glitter paint makes this cute slime recipe even more sparkly
Estimated Cost
$1 per cup
Materials
Clear School Glue
Liquid Starch
Glitter Paint
Instructions
Start by placing approximately 2/3 cup glue into a bowl
Add approximately 1/4 liquid starch and stir with a spatula
At this point, it's best to get hands-on by taking the slime out of the bowl and working it with your hands.If the slime is too sticky, add more starch. If the slime is too goopy/stringy, add more glue.
Once you have the perfect consistency, add the glitter paint
Recommended Products
As an Amazon Associate and member of other affiliate programs, I earn from qualifying purchases.