Taking Kids on a Cruise
Have you ever thought of taking kids on a cruise? Should you take kids on a cruise ship? I've been on a total of 3 cruises with 2 different cruise lines. However, cruise vacations with kids lend a completely different experience. Our last cruise was the first time taking kids on a cruise, and here's a few tips for cruising with kids that we picked up through the experience.
Cruise Vacations with Kids

Tips for Cruising with Kids
1.  Make sure you book a large enough stateroom, or at least one that is laid out smart.  This is probably the most important of my tips for cruising with kids. If your stateroom isn't kid-friendly you'll be wondering on day 2 "why did we take kids on a cruise?" This is our Deluxe Family Oceanview Stateroom on the Disney Dream, and I've pointed out some features that are great for babies and toddlers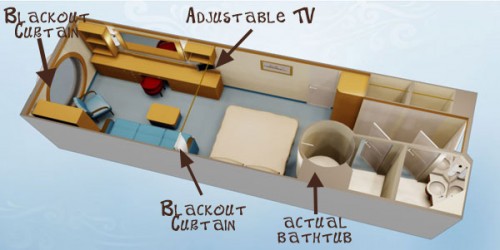 Porthole Blackout Curtain
Blackout Curtain Divides Room
The split bath has an actual bathtub
The TV swivels to go on either side of the room-dividing curtain.
Gus slept in a pack-and-play in the porthole side of the room. We had no problems blocking the light for good rest. Hubs and I could remain in the other part of the stateroom with the lights on and watch TV if we wanted to. Sweet T enjoyed playing in the little bathtub at bathtime as much as she did the pool!
2. Pack a "day bag" carry-on to take onto the ship – You're probably used to not going anywhere without a diaper bag anyway, right? Include your child's swimwear and a change of clothes in this bag when you take kids on a cruise. Now you can take advantage of the pools while waiting on your luggage to be delivered to the stateroom
3. Bring door decorations – Stateroom doors are magnetic so bring some fun magnets, a magnetic dry-erase board, and fun signs with your kids' names on them. The children will enjoy decorating the door and making it all their own. You will enjoy being able to immediately spot your stateroom door in a sea of doors that look identical! We found a magnetic dry erase board with a marker attached really useful when taking kids on a cruise. If you and your partner decide to split up and miss each other in passing, you can leave messages. You might not be able to text each other on sea days!
U Brands Contempo Magnetic Dry Erase Board, 11 x 14 Inches, White Frame
4. Don't try to do it all– This is probably good advice for when there are no children in your party too, but really learn to let go when taking cruise vacations with kids. You may not be as grumpy since you're on vacation but there's a good chance that they will become tired sooner and require more sleep while on the cruise due to all the stimulation and deviation from routine. Don't try to make every show or activity. Really learn to pick and choose when you are taking kids on a cruise
5. Bring a stroller – This is a tip for cruising with kids you might not think about until you've actually taken cruise vacations with kids. Because even though you're on a big boat with elevators, you'll be doing a bit of walking. It's  handy to have an umbrella stroller to save your back from carrying a toddler the whole trip and it also provides a place for them to cat nap if they need to.
6. Book with a Travel Agent – Why? It doesn't cost you anything and you'll receive perks when you take kids on a cruise. We booked with Dreams Unlimited and got a $100 onboard credit to spend on the ship as well as a goodie basket with age-appropriate goodies waiting for us in our stateroom.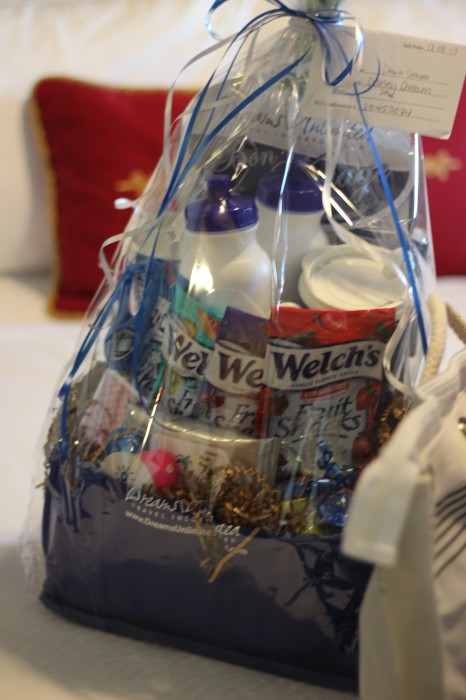 7. Bring your own "Kiddie Grabbers" – Glow bracelets, movie theater candy, accessories for pirate night, etc. can be purchased ahead of time. You'll pay 5 times more for these things once on board the ship. You can get 100 glow bracelets on Amazon for less than $10 which gives you plenty to share with people.
8″ LumiStick Brand Glowsticks Glow Stick Bracelets Mixed Colors (Tube of 100)
Pirate Hat Headband
If you have room in your suitcase consider bringing some sand toys too. They will be available for you at the beach…for a steep price. This particular set received complaints that it was too small. Sounds perfect for cruise vacations with kids!
Toys Icon 16-Piece Sand Bucket Baby Beach Toys Set with Zippered Bag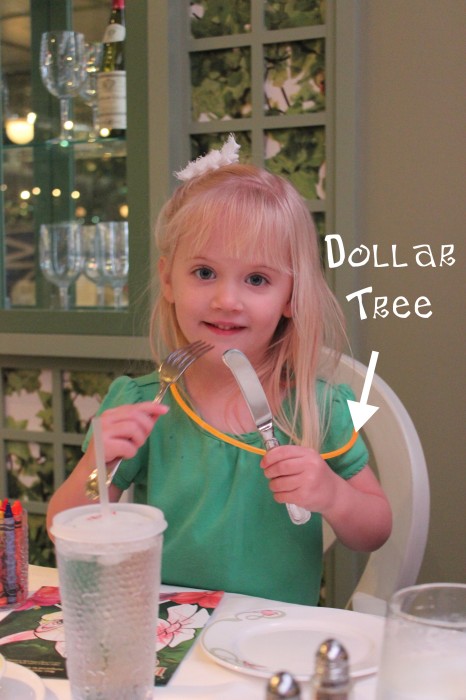 8. Request early dining – Taking kids on a cruise means they will tucker out at their regular bedtime bedtime if not before due to all the vacation excitement. It's one thing to miss karaoke or a show because of they need to crash, but you don't want to miss dinner!
9. Download a white noise app for your smartphone – There are many free ones. Ships can be noisy, just like hotel rooms. And wouldn't you like to be able to talk, watch TV, or open and close the bathroom doors without disturbing your napping toddler? White noise is your friend.
10. Request room service the night before debarking – All cruise lines have early debarkation, some earlier than others. Room service shuts down that morning and so does the buffet service. You are given a narrow window of time early in the morning to eat breakfast in a specified dining room and get your butt off their boat so they can get ready to fill it back up. I don't know about you but my kids don't do too well with being woken early. If your room has a cooler or refrigerator, order an appropriate breakfast off the room service menu the night before debarking. Fruit will store in a cooler, milk will store in a fridge…you get the idea. This way you can stay in your stateroom as long as possible before debarking, allowing small children to sleep later without going hungry.
Take kids on a Cruise Bonus tip
Bring Grandma and Grandpa with you and get adjoining staterooms and you can take kids on a cruise and also squeeze in some time for romance! 🙂
Did you ever take kids on a cruise? What tips for cruising with kids would you add?
If you liked this post about taking kids on a cruise kids, check out my Disney Cruise or Disney World post if you need help deciding between the two.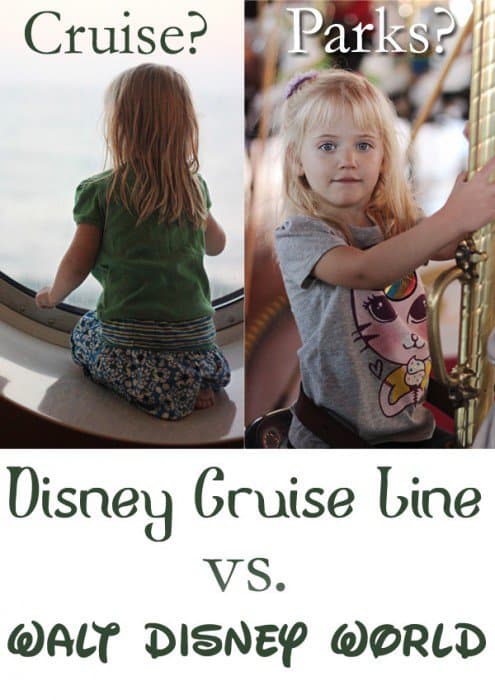 You might also like to do Asheville with Kids after you get your Disney fix.