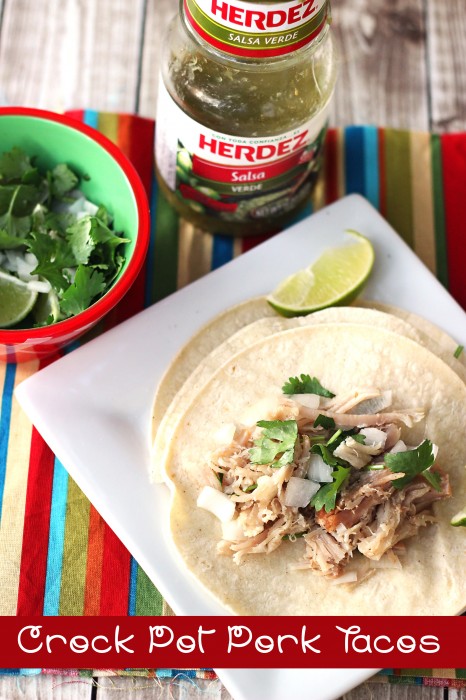 We've all been there: 4:00 PM rolls around and it's time for you to figure out what you're going to feed these people…again.
I read once that it's a good habit to think about dinner right after breakfast. This means deciding what to make, figuring out if a trip to the store is necessary, setting out meat to thaw, etc. so the 4:00 blues don't hit you hard each day.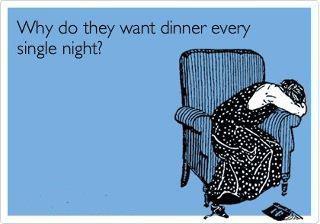 Looks great on paper, but you know as well as I do that our best intentions are often sabotaged…usually by the filthy little Hobbitses precious angels that share our home. The exception for me (and therefore my solution on many days) is to cook a Crock Pot meal. Thinking about dinner in the morning after breakfast doesn't seem so intimidating when I know I'm just going to fix it an forget it! And if I don't get my rear in gear early enough, there's always that heaven-sent "High" setting.
Crock Pot Pork Tacos

Head on over to crockstars.com to upload your video for a change at being named Ultimate Crock Pot Crock Star and winning $5,000! Now here's how to transform that delicious pork loin you just cooked into tacos
Crock Pot Pork Tacos
Author:
Prep time:
Cook time:
Total time:
These Crock Pot Pork Tacos are easy to fix and forget. Use the leftover
shredded pork
to make pulled pork sandwiches or freeze it for later user. A real time saver!
Ingredients
1 boneless pork loin
1 pouch ranch dressing mix
1 pouch onion soup mix
2 cups broth
Corn tortillas
Cilantro
Limes
Salsa Verda
Instructions
Place pork loin in Crock Pot fat side up
Sprinkle ranch dressing and onion soup mix on top
Pour in broth
Cook on low for 8 hours or high for 5
Remove pork loin from Crock Pot and allow to "rest" for 30 minutes before shredding.
Assemble tacos by adding shredded pork to corn tortillas and topping with salsa verde, lime juice and cilantro.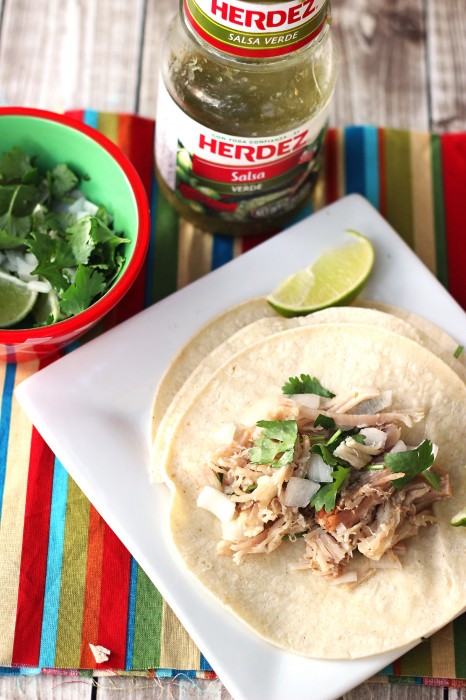 If you're curious about the Crock Pot I'm using in the above video, here's some info about it. My favorite feature is how the cooking pot can be used on the stove too making it much easier to make gravy out of those cooking juices!
Crock-Pot® 6-Qt "Browning" Slow Cooker w/ Stovetop-Safe Pot
Perfect for browning foods to develop maximum flavors before the slow cooking process begins
Features a removable, 6-Qt. DuraCeramic™ stovetop-safe cooking pot.
Use it on the stove, in the slow cooker, or both!
With its brushed stainless steel finish, it will look great anywhere.
A digital timer counts down the cooking time, then automatically shifts to warm when cooking is done.
And, one pot cooking means there's less to clean after dinner.
MSRP: $79.99 (available on crock-pot.com)
What's your favorite Crock Pot meal?
While you're giving your Crock Pot a workout, check out my crockpot pepper steak recipe too.