Of all the Star Wars crochet patterns in the galaxy, this baby Yoda crochet pattern is my favorite! It's been a while since I've posted a crochet project. A good reason for that. Who knew toddlers don't just entertain themselves for hours on end while mama spends some time with her yarn?
My mother-in-law crocheted this Baby Yoda for Hubs from this Free Crochet Yoda Pattern. Isn't he adorable? His cloak comes on and off too. I love his little toes and had to take close-ups of them. 🙂 Now if I can just get her to crochet him a lightsaber.

Even though he belongs to Hubs, I kind of took him over. I'm not even a Star Wars fan, but this Baby Yoda sits on our bed and Sweet T isn't allowed to play with him. Every few nights I'll leave Hubs a message from Yoda tied in his cloak.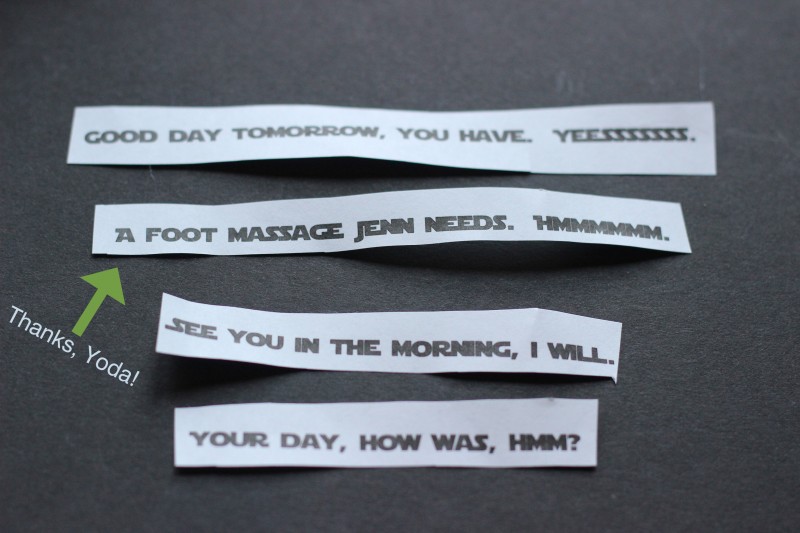 I used this Yoda Speak Generator to word things the way the little Jedi would and the font is Star Jedi from dafont.com. As you can see from the second message, they aren't always complete altruistic on my part. And yes, sometimes Yoda will leave him a sexy message from me so hopefully, that makes up for the foot massage message that somehow keeps showing up…repeatedly. It's silly, but 10 years and two kids (almost) later you learn to incorporate the small things in your day together. So thanks, Mom for making him for me Hubs!
If you enjoyed this baby Yoda crochet pattern, you'll love these crochet Star Wars patterns on Etsy!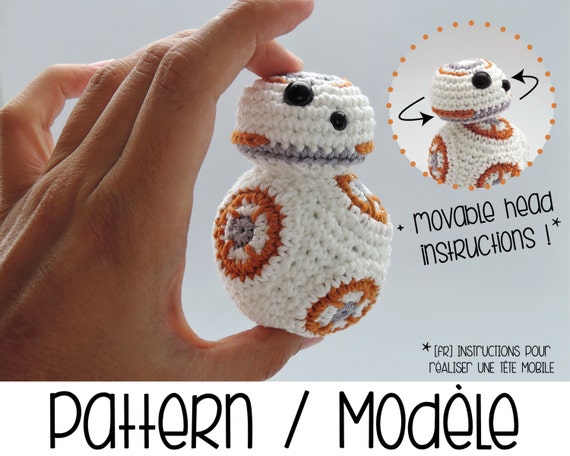 Star Wars Crochet Pattern Droid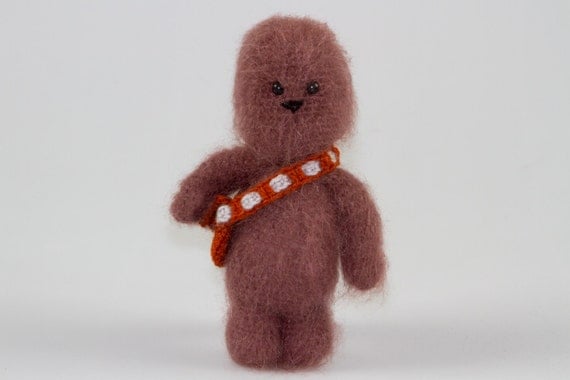 Crochet Star Wars Pattern Chewbacca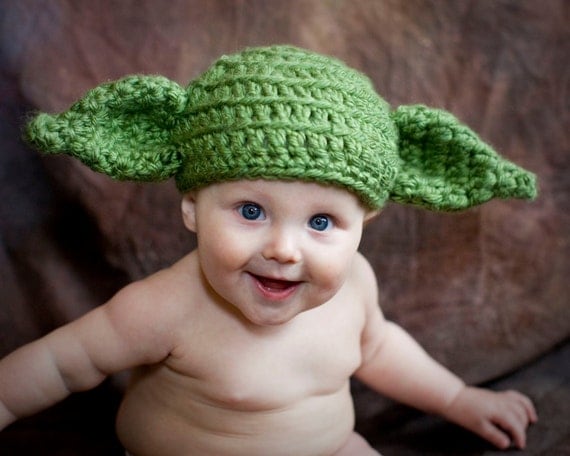 Crochet Yoda Hat Pattern
Which crochet Star Wars Characters will you make to go with your crochet Baby Yoda?