These days I feel like the queen of simple, minimal-ingredient recipes…and shortcuts. Lots of shortcuts. This Crispy Baked Chicken Thighs recipe contains only two ingredients and is oven-ready in just a couple of minutes.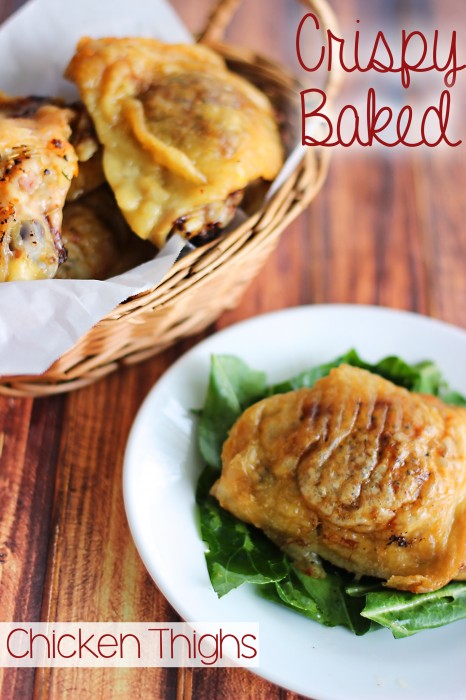 Be sure to season the actual meat instead of the skin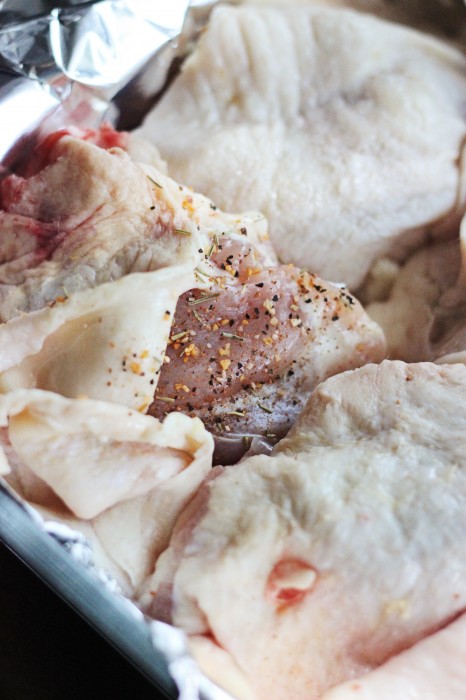 Crispy Baked Chicken Thighs
Author:
Prep time:
Cook time:
Total time:
Ingredients
4 bone-in chicken thighs
[url href="http://www.tones.com/product/?id=88″ target="_blank"]Tone's Rosemary Garlic Seasoning[/url]
Instructions
Preheat oven to 350
Line a cookie sheet with tin foil and spray with cooking spray
Lift chicken skin and sprinkle seasoning directly onto the meat
Replace skin
Bake on cookie sheet until skin is crisp and chicken reaches an internal temperature of 165 degrees, about 1 hour.
Try not to nibble all the skin off before you even plate the food for dinner. It's that good!
Serve your crispy chicken with homemade stuffing for the most delicious of comfort meals!