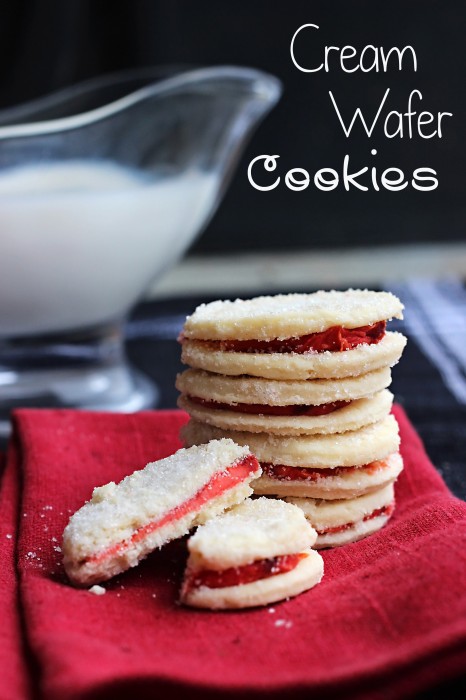 Cream wafer cookies are Hub's absolute favorite Christmas cookies in the world. The are simple to make, but a bit messy and time-consuming so I always make a double (or even triple!) batch of the recipe below and freeze them. To freeze for later simply omit the filling, freezing only the wafer portion.
Cream Wafer Cookies
Ingredients:
Wafers
1 cup butter
1/3 cup whipping cream (35% butterfat)
2 cups flour
granulated sugar
Filling
1/4 cup butter, softened
3/4 cup powdered sugar
1 tsp vanilla
red and/or green food coloring
Thoroughly mix butter cream, and flour until a sticky dough is formed.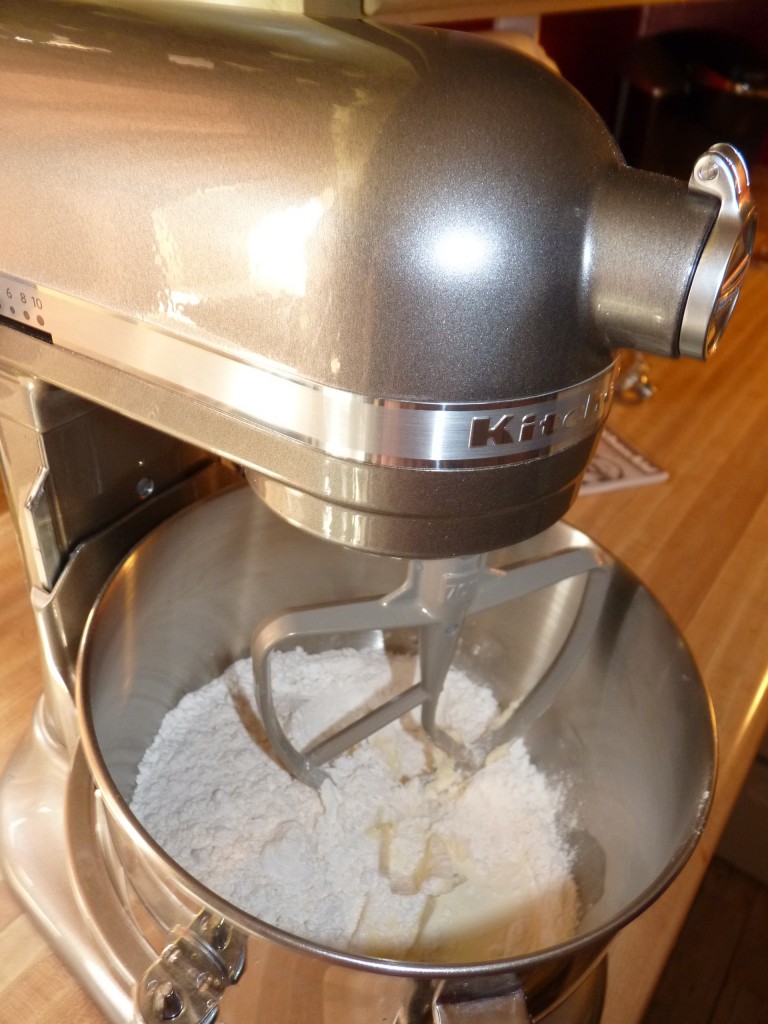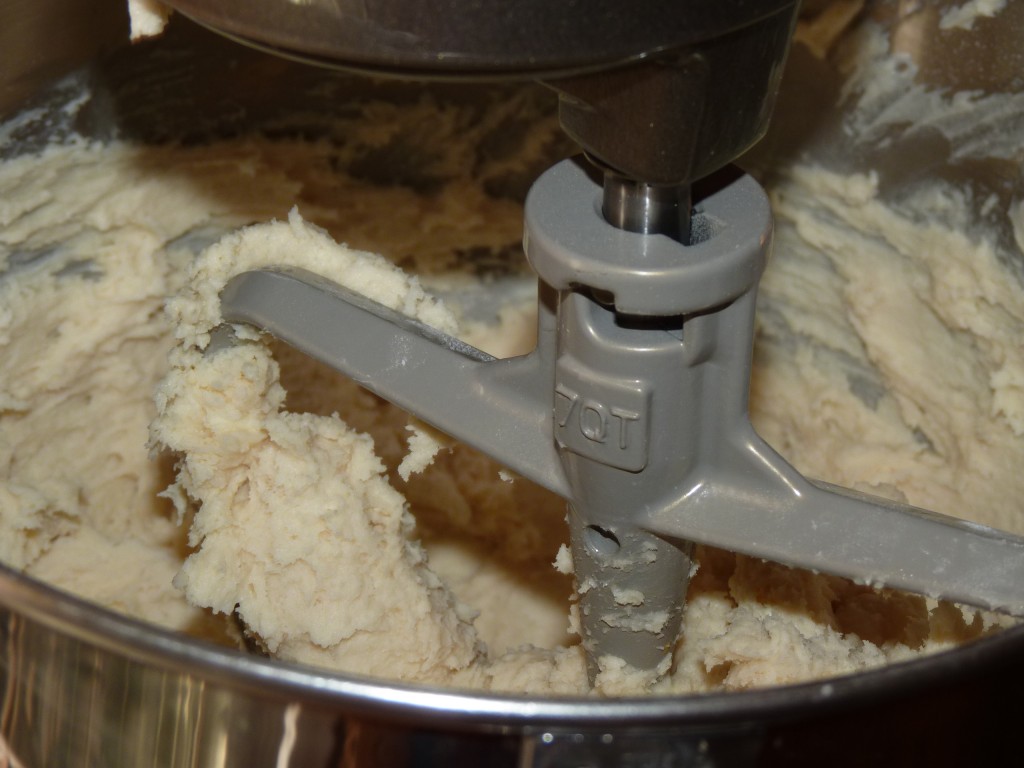 Chill the dough for at least an hour.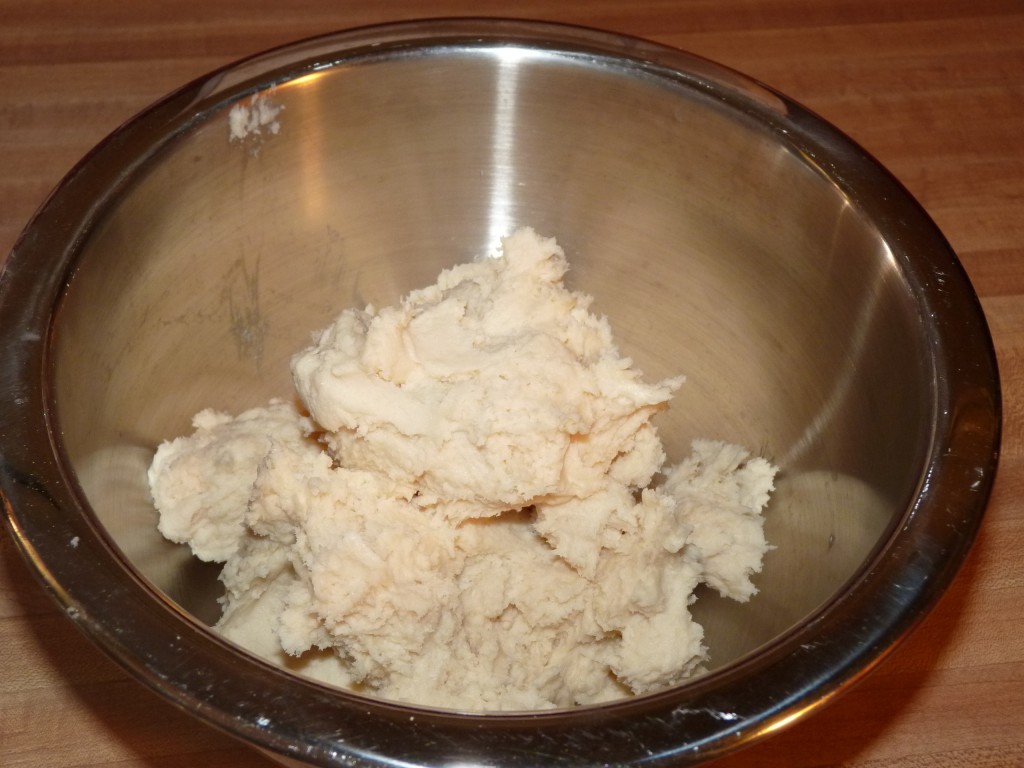 Roll dough 1/8″ thick on floured surface. The key to working with this dough is to keep it chilled. Work with a little bit at a time keeping what you aren't using in the refrigerator. Once the dough starts to warm up it's difficult to work with.
Like my amorphous blog? It gets the job done. 😉 Hubs likes his cream wafers to be bite-sized since they are so rich so I make my wafers 1 1/2″ in diameter. You can use a biscuit cutter to make larger ones if you are short on time.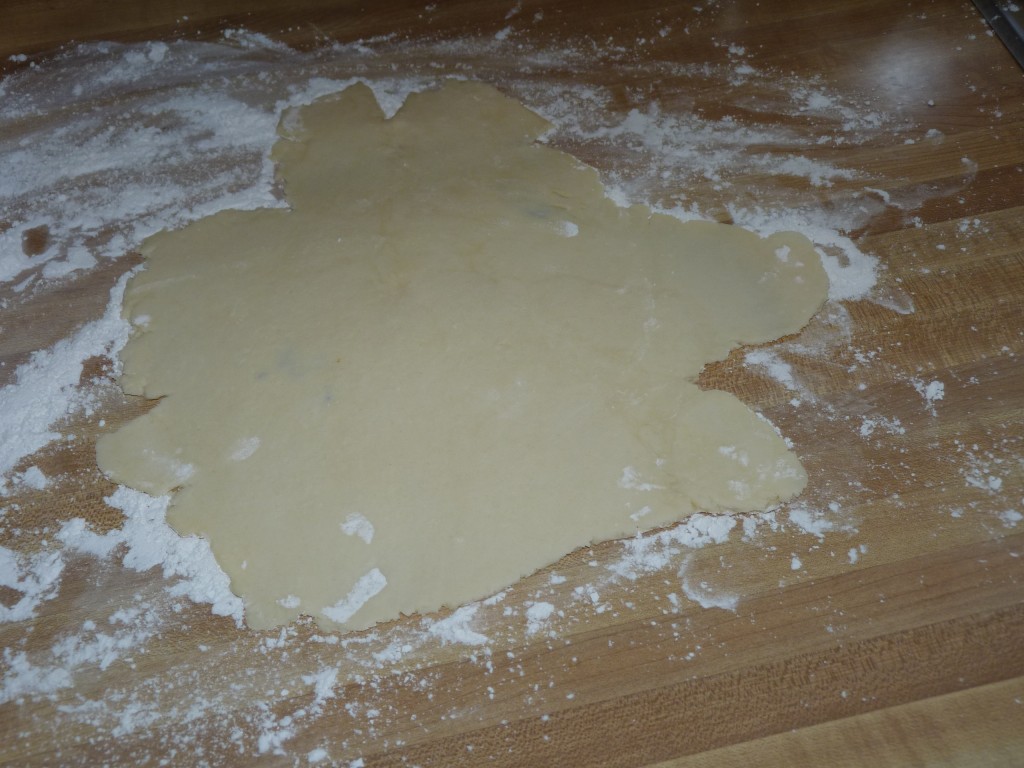 Cut wafers into desired size and coat both sides with granulated sugar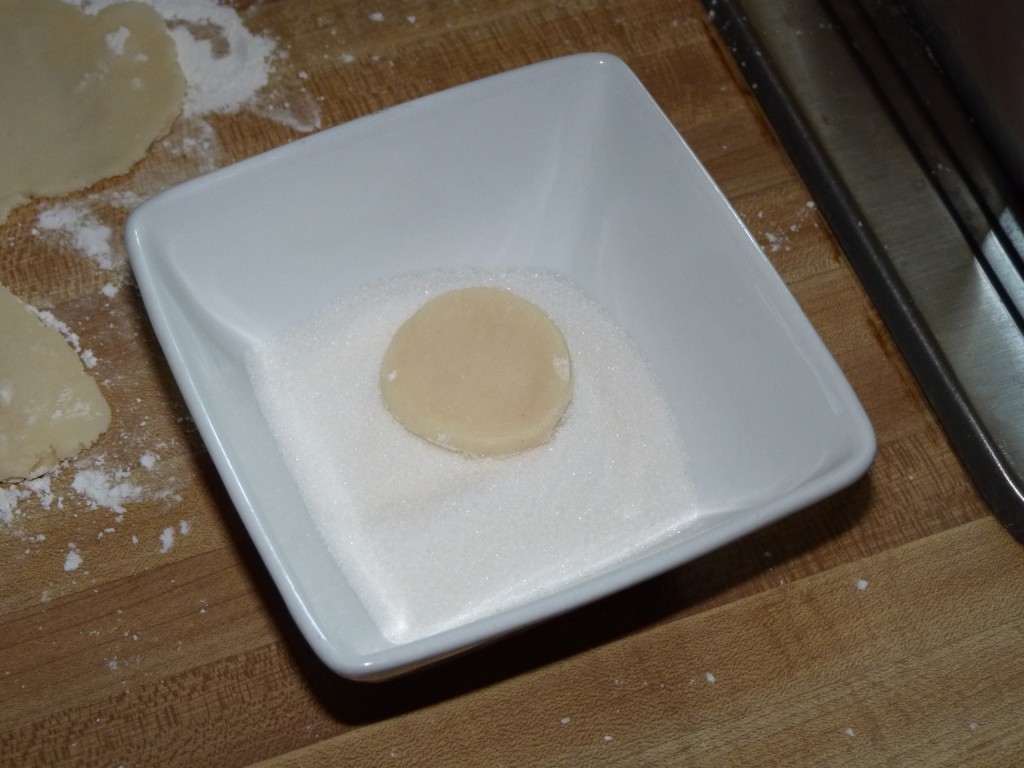 Place each wafer on an ungreased baking sheet and prick with a fork. Bake at 350 degrees for 7-9 minutes. The wafers remain much the same color after baking as before so don't use brownness as a guide or you'll overbake them.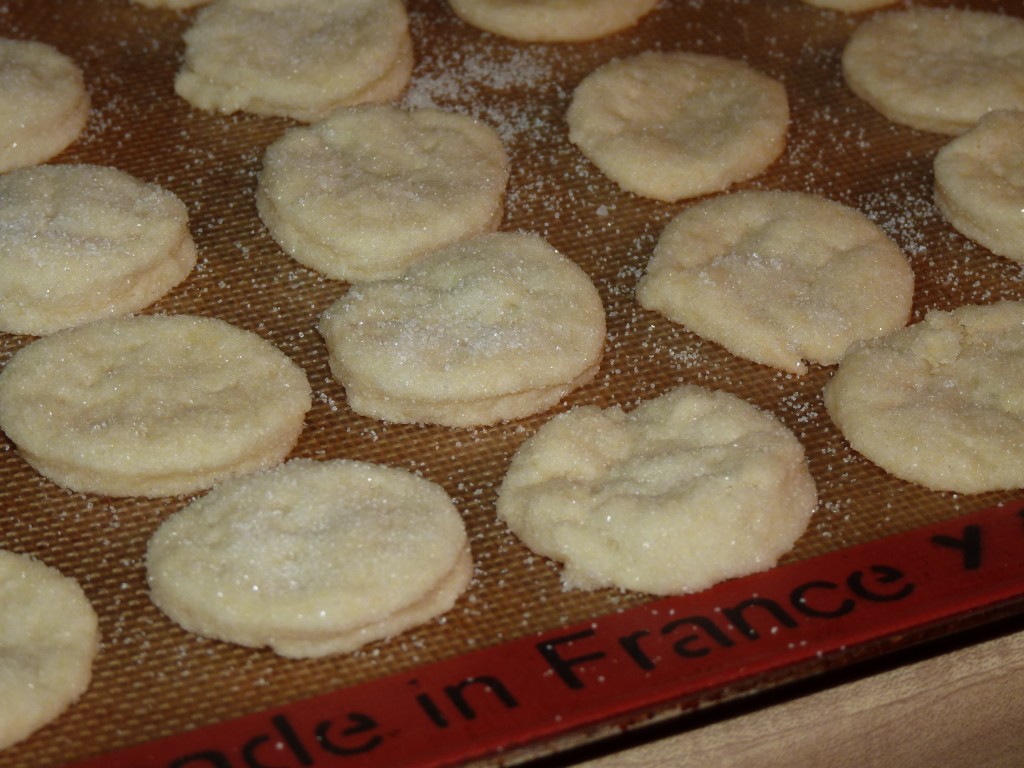 Notice mine are a little lumpy? That's because of the self-rising flour. I like the flakiness this provides, but if you are going for looks and display you're better off using all-purpose.
If you are making these for later, you can place the wafers in a freezer bag once they are cooled and keep them frozen until you're ready to fill and enjoy them. If you're eating them now (and believe me you're going to want to eat at least a few right now) sandwich with creamy butter filling: Blend 1/4 cup soft butter, 3/4 cup powdered sugar, and 1tp vanilla. Tint red and green if these are for Christmas.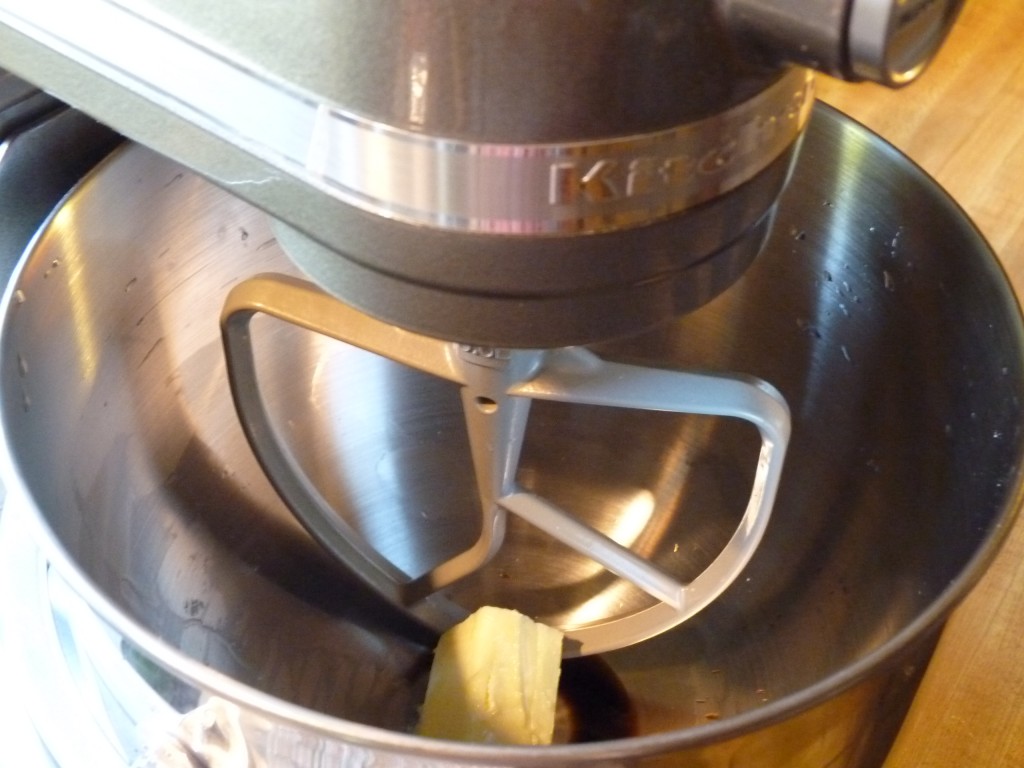 I filled a few for Hubs to enjoy and froze the rest to make my holiday baking load a little lighter. Hope you enjoy these cookies as much as we do!