We enjoyed a reunion with Hubs' side of the family in the Smoky Mountains over the 4th of July weekend. Mom was nice enough to snap a family picture for us. See how she managed to get in it too? 😉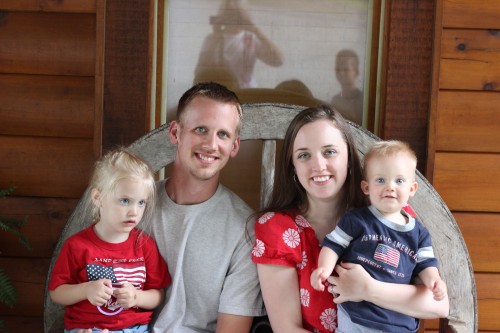 Since we only see many of these family members every four years or so (and we're talking Hubs' sisters here!) we knew we'd be spending all our time at the cabin talking, swimming, playing games, and letting all 15 cousins run wild. That didn't keep us from making a pit stop at Cakes By Bakin' Bishop after check-out.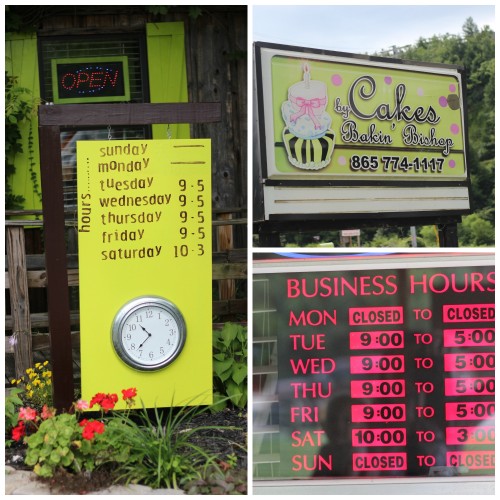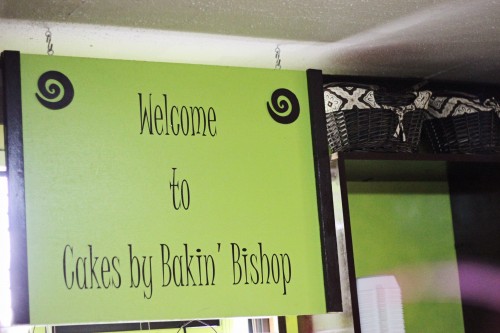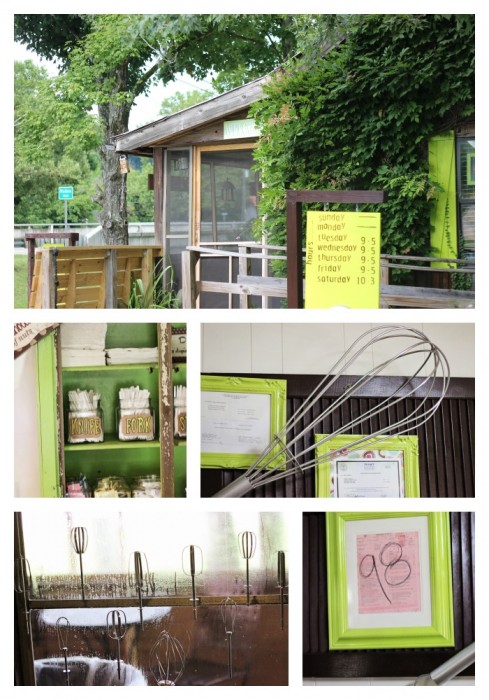 Since we were staying only 3 miles from Pigeon Forge's #1-rated food establishment on Trip Advisor, we had to swing by and try a famous cinnamon roll.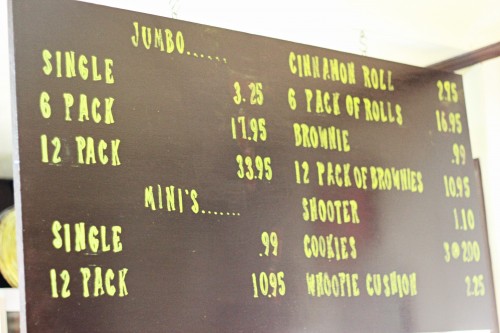 They are big enough to share! We arrived 15 minutes after opening so they were still hot from the oven. Mmmmm…My sister-in-law proclaimed this the best cinnamon roll she's ever eaten. I will have to say it was the second best cinnamon roll I've eaten since my Aunt Katy reads this blog. 😉 She makes some crazy-amazing sourdough cinnamon rolls .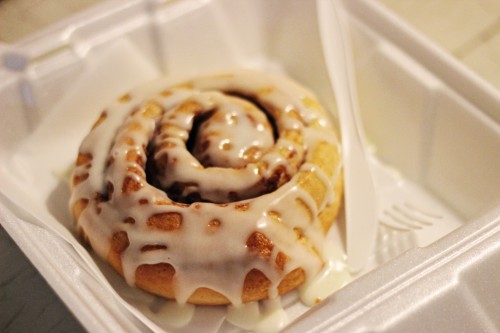 Cakes by Bakin' Bishop obviously creates special occasion cakes, but you can enjoy a sampling of their goodies by opting for a cupcake. Choose your cupcake, choose your frosting…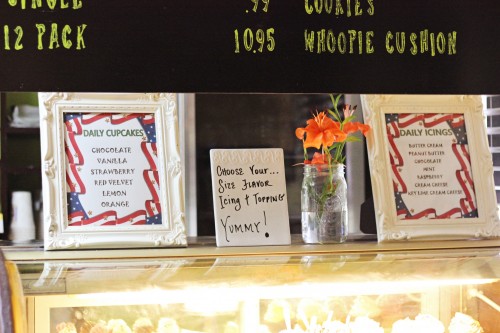 and even choose some bling to top it off!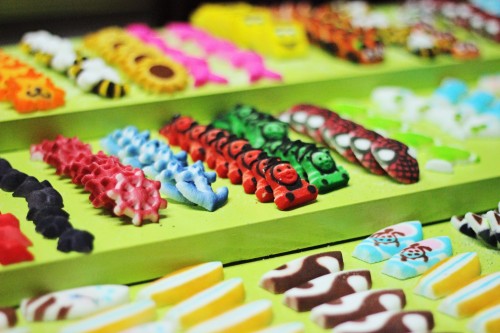 Mini cupcakes or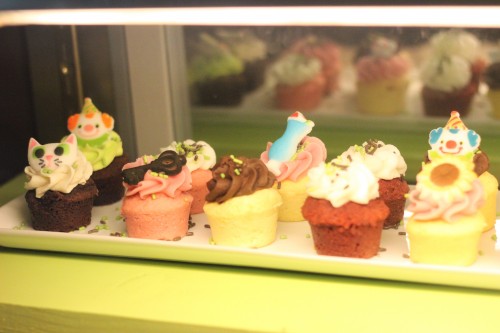 jumbo cupcakes. Guess which I would pick?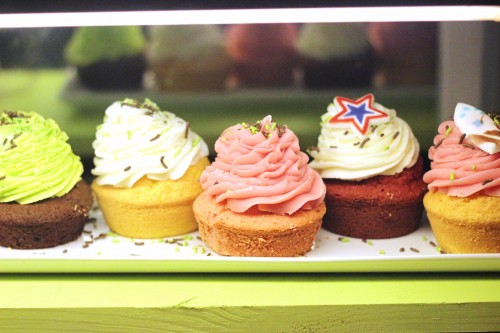 How about a cupcake shooter instead?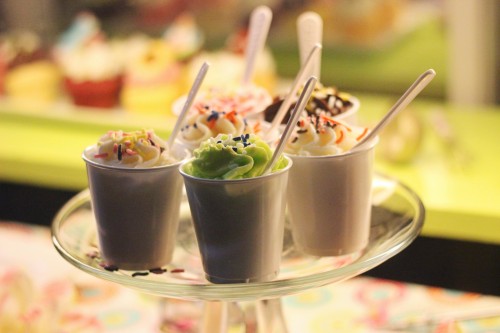 We'll be enjoying more treats at Cakes by Bakin' Bishop on our next trip to Pigeon Forge. Maybe I'll even order a family reunion cake with everyone's name on it.
If you're planning a trip to Pigeon Forge and wondering where to stay, check out our review of Country Cascades.