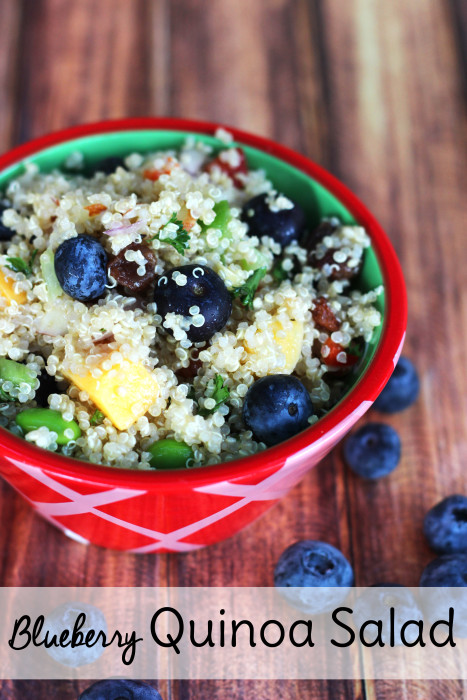 A few weeks ago I had the opportunity to attend Blueberry Boot Camp at the Culinary Institute of America in Napa Valley. I experienced dozens of different blueberry dishes prepared by chefs and school foodservice professionals from all over the country.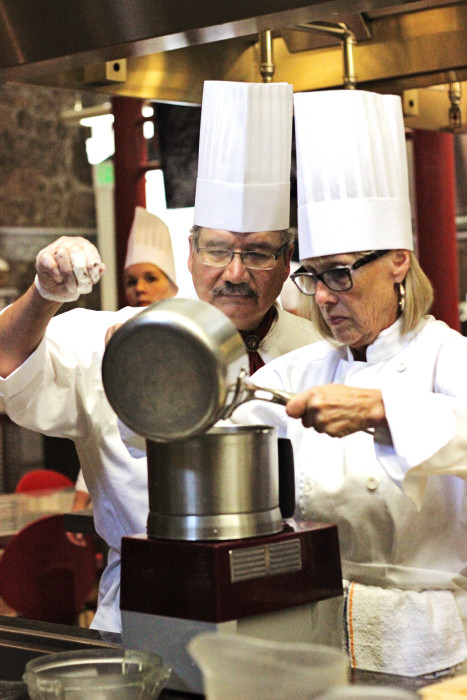 Not only did they demonstrate how versatile blueberries are, but we engaged in some meaningful dialogue about nutritious school lunch options. We even had some local kids come by to sample the blueberry creations.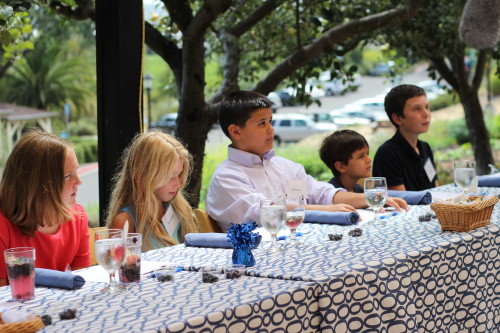 Since Sweet T is starting Kindergarten next week, school lunch is something I'll be thinking about on a daily basis.
With only 80 calories per cup, 25% of your RDA of Vitamin C, and plenty of fiber and manganese, blueberries are an excellent choice to pack in your child's lunch.
As a mom, I love the convenience factor of blueberries. There's no peeling or slicing required! Serve them solo or get creative with this Blueberry Quinoa Salad recipe.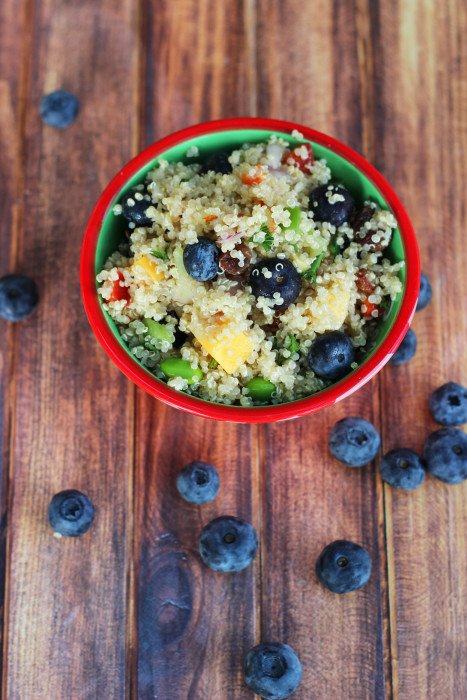 Blueberry Quinoa Salad
Blueberry Quinoa Salad
Author:
Quinoa salad makes a nutrition-packed side dish or lunchbox inclusion
Ingredients
1 cup quinoa, uncooked
1/4 cup red onion, diced
1/4 cup edamame seeds
1/4 cup bell pepper, diced
1/4 cup almonds, sliced or slivered
1/4 cup papaya, cubed
3 Tbsp chopped fresh parsley
Instructions
Prepare quinoa according to package directions. Chill in refrigerator.
In a large bowl, combine remaining ingredients.
Add chilled quinoa to mixture and combine. Chill before serving
I caught myself snacking on this quinoa salad off and on over the course of a couple of days. It's a much healthier choice than what I usually reach for when I have a snack attack, that's for sure!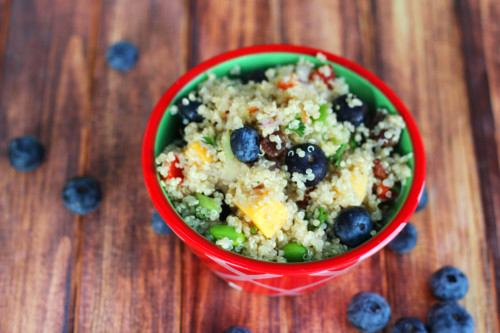 For more recipes and to learn about how blueberries can benefit your family, visit littlebluedynamos.com and Blueberries on Facebook.
This is a partnered post. All opinions are my own.