Our MOPS group kicked off its first meeting last week. Since this year's theme is "Plunge In," the ladies came up with a beach party theme that was put together so well. Where did they come up with all these beach party ideas? While I was excited to reconnect with friends and see some new faces, my camera was mostly pointed at the food!  I couldn't resist snapping pictures before everything was gobbled up. I have to make a conscious effort to take pictures of people rather than objects like food or decor. Not sure I care to analyze what that says about me!  Maybe it's just because objects are motionless and after chasing a toddler all day they seem like an oasis.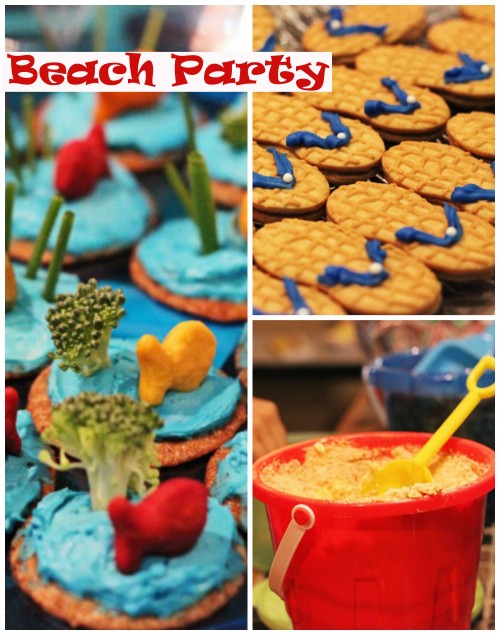 Beach Party Theme Ideas
This had to be my favorite of the beach party ideas for the cute factor. Tinted cream cheese is spread on Ritz cracker with broccoli and chives mimicking sea vegetation while Goldfish swim around. This is a great way to trick your child into eating a little broccoli too!
The peanut butter pudding in the sand bucket was delicious, but I had more fun scooping it out with the shovel than anything. Even went back for seconds just for the fun of it.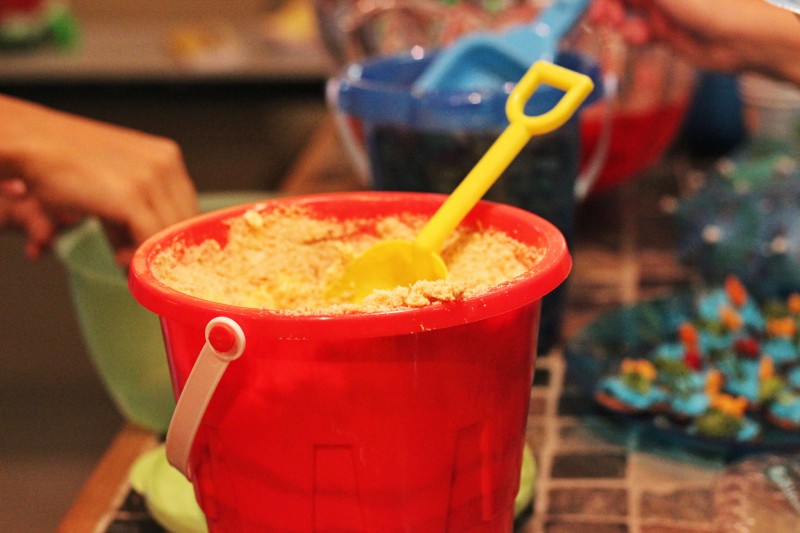 These cheese cubes on drink umbrellas prove it doesn't have to be complicated to be cute. Even I can handle this.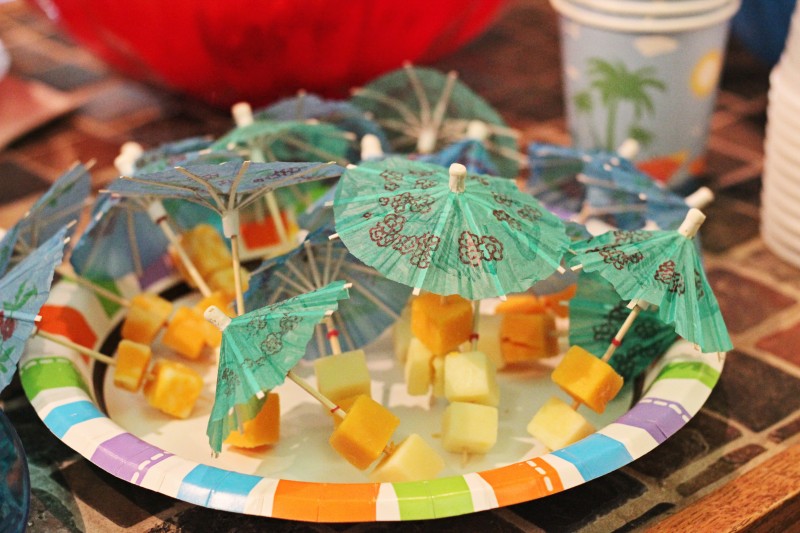 Nutter Butter Flip-Flips. Who thinks of these things? Don't they make you want to be on "some beach, somewhere?"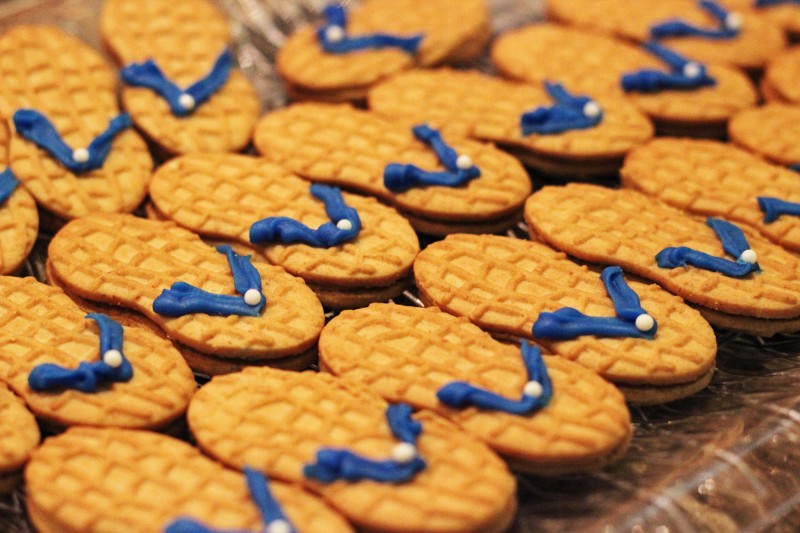 Mandarin orange boats floating in gelatin made me want to set sail.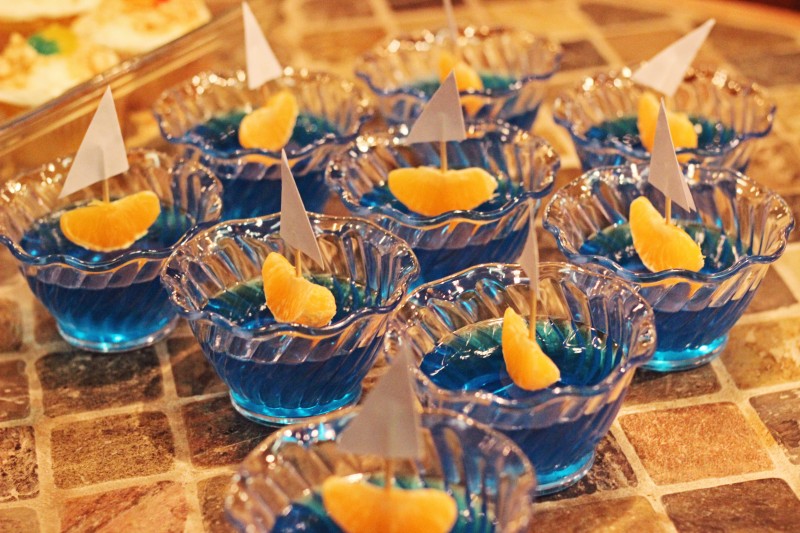 Don't forget the life preservers while you're out on the boats. Safety first!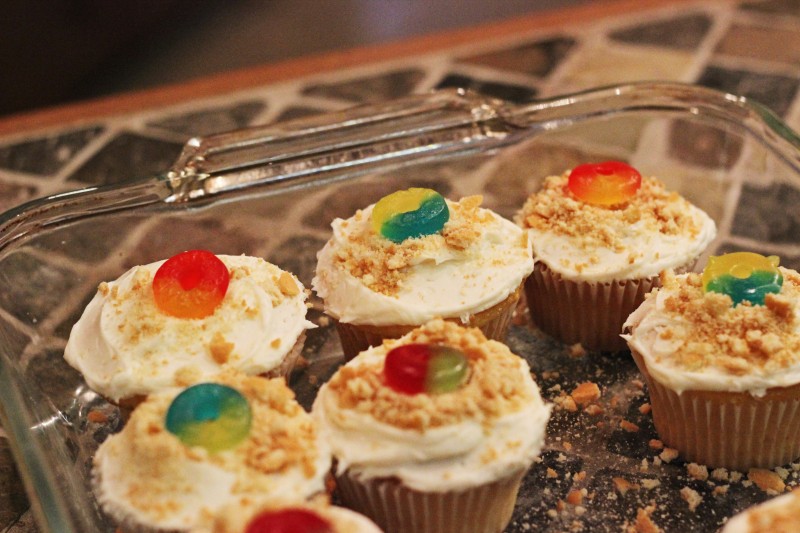 Simple touches like serving fruit and snack mix with beach toys instead of bowls and spoons added an extra touch.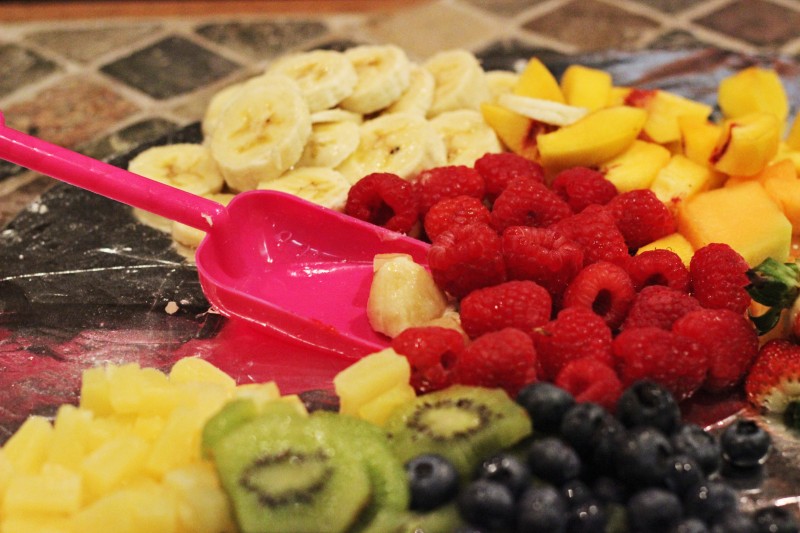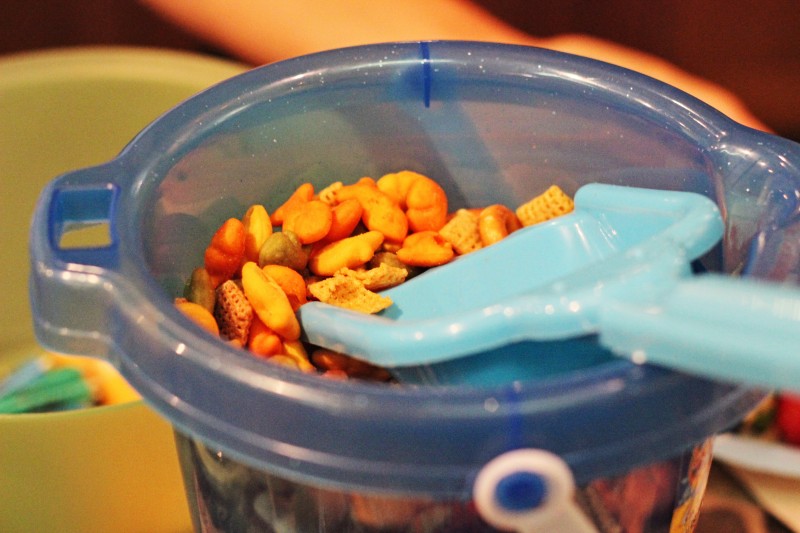 Hurricane glasses filled with beachy goodness adorned the tables
Thank you Steering Team and Mentors for creating an oasis for us with your beach party ideas!