These tasty morsels probably have a proper name, but I always called them BBQ Biscuit Cups as a kid and that's what I'll always know them as. It doesn't get much easier than this! My mom made these often when I was growing up which garnered much enthusiasm from Dad and me. Hubs is no different. It's so ironic how he'll rave about BBQ biscuit cups and
Pepper Jack Mac
but just kinda suffers through the butternut squash soup I slaved over. Whatever.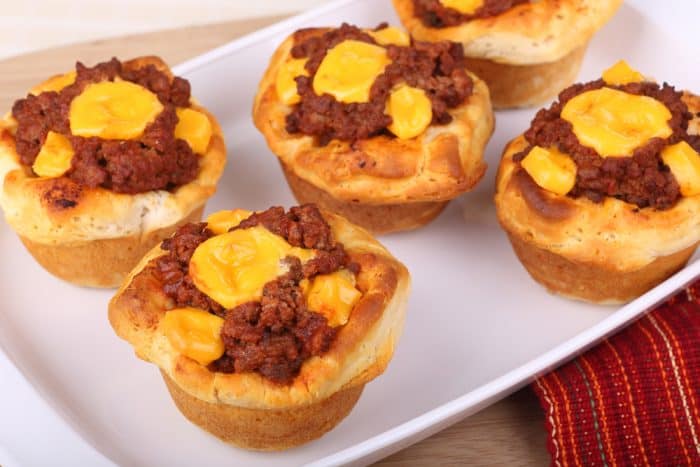 Brown and drain about a pound of ground beef (or turkey) then add 1/2 a bottle (8-9oz) or so of BBQ sauce.
Spray a muffin tin with nonstick cooking spray. Flatten the biscuits inside and up the sides of the tin as much as you can (they biscuits will resist because they are so springy. Just do the best you can). I had jumbo biscuits so I used a large muffin tin. You can also use regular sized biscuits with a regular tin. Spoon equal amounts of the meat mixture into the biscuits.
Bake according to the directions on the biscuit sleeve. Remove from oven, top with cheese and back a few minutes longer until cheese is melted and biscuits are browned. I popped one up on its side so you can get an idea of how done they need to be.
Your kids will be happy and your hubs too if he's as low maintenance as mine! These BBQ biscuit cups are ideal for when you are in need of filling comfort food and are pressed for time. Think weeknights when there's sports practice and other activities that have you running to and fro. You can even eat them on the go as long as you bring plenty of napkins. Enjoy!
BBQ Biscuit Cups Recipe