Halloween party food can be fun or downright gross, but these little marshmallow bats are so cute they double as decorations.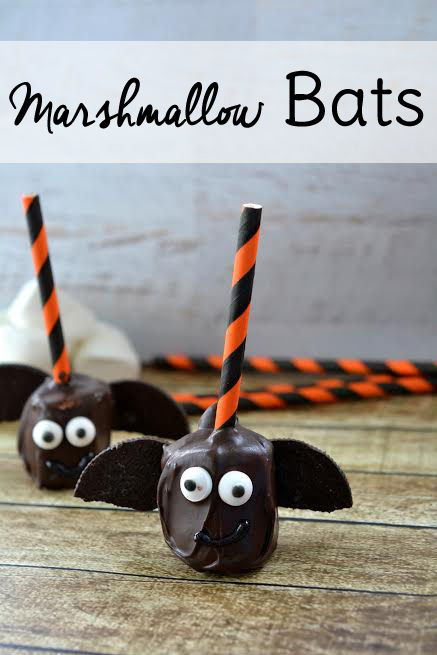 Bat Marshmallows Halloween Party Food
Ingredients
Marshmallows
Brown Candy Melts
Halloween Straws or Lollipop Sticks
Candy Eyes
Oreos
Black Decorating Gel
Parchment Paper
Instructions
Spread out a piece of parchment paper on your counter. You will want to use parchment paper because once the marshmallows are coated, they won't stick!
Melt brown candy melts according to the package directions in a bowl.
I cut my straws in half. This is really up to your personal preference! Lollipop sticks are another option if you don't want to use straws.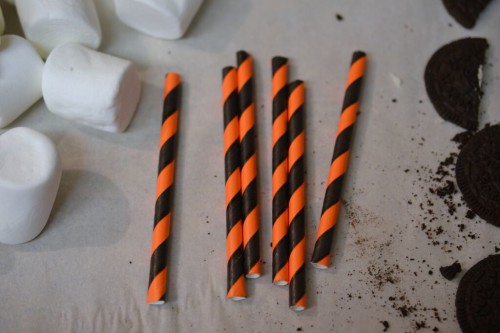 Twist the Oreos in half. Don't worry about buying double stuffed – we won't use the cream side for this project. We just sandwiched up the two unused cream sides to create our own 'Double Stuffed Oreos' and put them back in the Oreo box. 🙂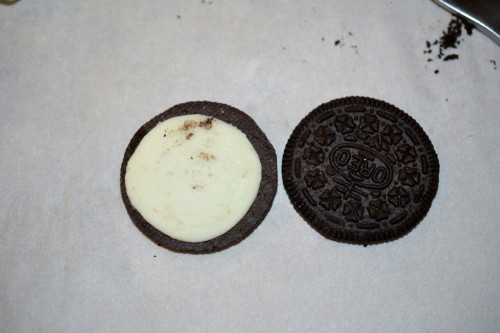 Once you have the Oreo cookie, use a knife to cut it in half. I found that even pressure helps to not have the cookie break into several pieces. The Oreo is going to become your bat's wings.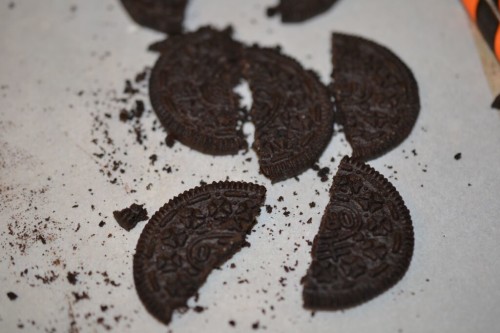 Arrange the wings on the parchment paper where you would like to have your first Bat sit to harden. **See note below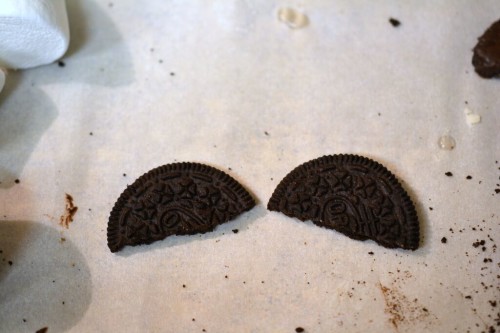 Add a marshmallow to the end of the straw and evenly coat in the melted candy. (TIP: If you are planning on the bats standing on their own, be sure to use a knife to even out the candy coating on the end so it is flat.)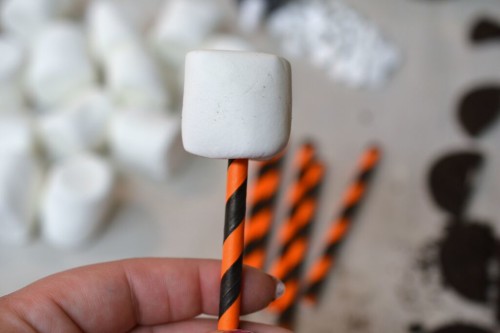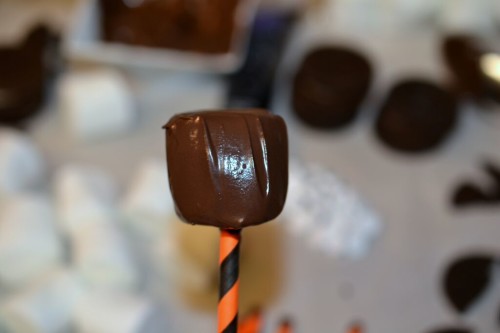 Lay the marshmallow on top of the bat wings. Since I cut our straws in half, I added a second marshmallow on the end to help even out the weight. Later I just removed the plain marshmallow.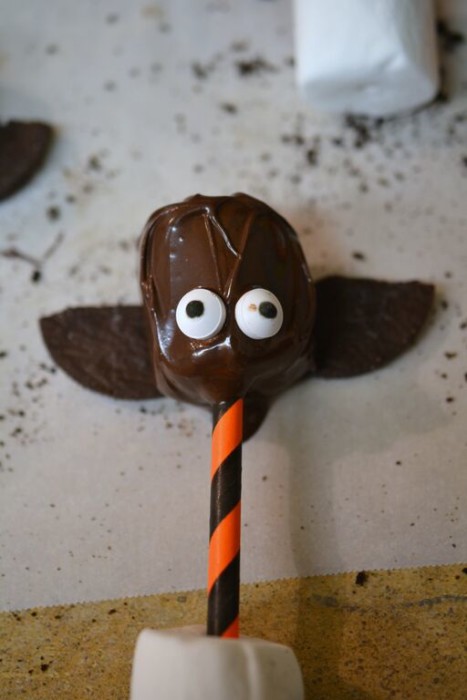 Before the candy hardens, add two candy eyes. Allow to sit and harden.
Once it has hardened, use the black decorating gel to add a smile.
NOTE: The way you arrange your bat wings and position your eyes will depend on how you are going to position your bats for presentation. If you plan on the bats standing on their own, you will want to construct the bats 'upside down' as shown above. If you are planning on having them straw/stick down (like we did for our wrapped bats) then you will position them like you see in the photo below.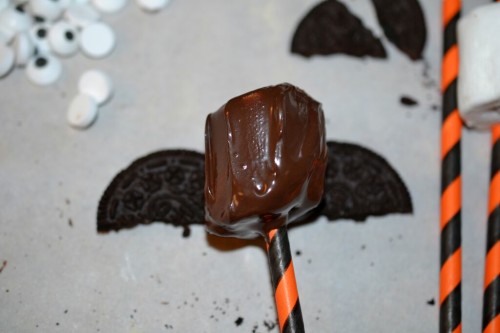 Enjoy your fun Halloween party food!