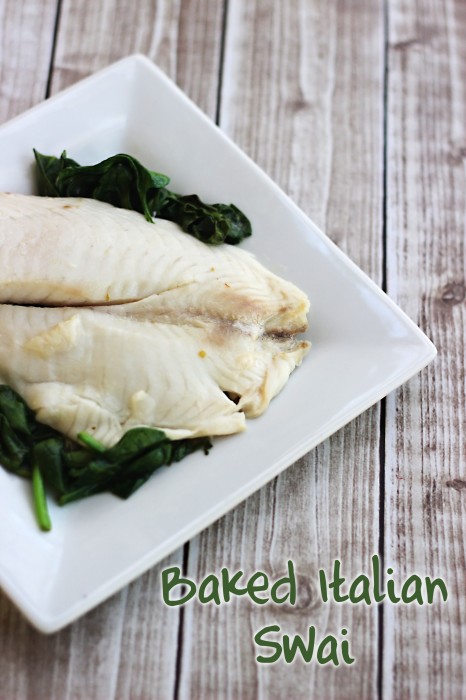 We've enjoyed 6 weeks of seafood sampling at Sam's Clubs nationwide. What has been your favorite so far?

Today starts the last week of the Sam's Seafood Sampling Event and they're going out on a healthful note with Baked Italian Swai with Spinach


Before shopping for this post, I had no idea you could buy Olive Garden's famous salad dressing! I'm glad I have almost a whole bottle left after creating this recipe so I can enjoy some on salads in the coming weeks.


I didn't feel that the dish needed salt or pepper so we enjoyed the dish with only three simple ingredients.
This Baked Italian Swai was so easy to put together and quick to bake. Sweet T even helped!
Stop by your local Sam's Club today or tomorrow to sample Baked Italian Swai.
Just because the seafood sampling event is drawing to a close, doesn't mean you can't enjoy seafood from Sam's anytime. Several products from the past 7 weeks will be on our regular shopping list from now on. Hubs and I have gotten hooked on a quick late night snack of shrimp spring rolls. 🙂
How do you prepare seafood for your family?
Disclaimer: This post is sponsored by Lunchbox. All opinions are my own.