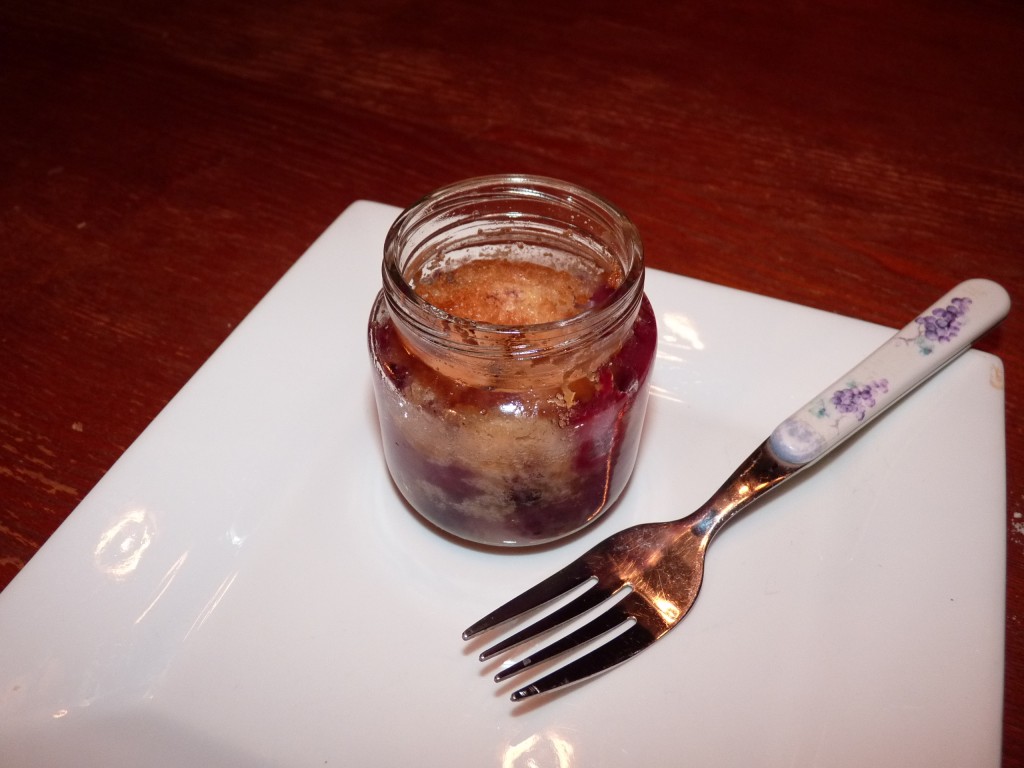 Blackberry season is here. While in a month we'll have blackberries come out our ears (and freezers), right now I'm harvesting a handful or so at a time. Today I was really craving a blackberry cobbler but didn't have enough berries to make one. Solution? Making a mini cobbler using a baby food jar and the toaster oven.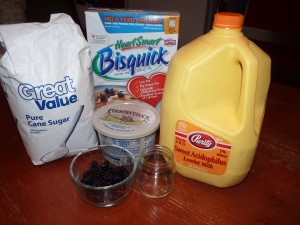 Ingredients:
1/2 T butter or spread
1T Milk
1T Baking mix
1T Sugar
small handful of berries
1 empty baby food jar, cleaned with the label removed
Place 1/2T butter in a baby food jar and melt in the microwave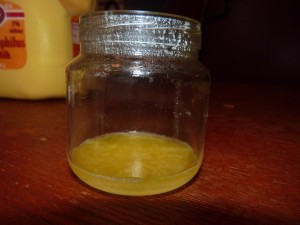 Mix the milk, baking, mix, and sugar together until there are no lumps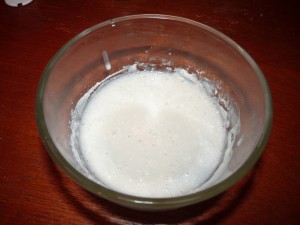 Pour this mixture over the butter. Do not stir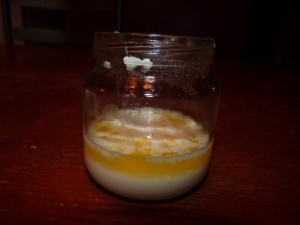 Add berries. Do not stir.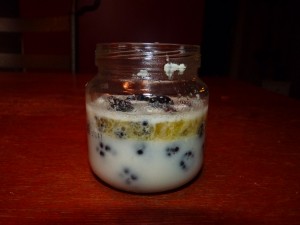 Place in toaster oven preheated to 350 degrees and bake 40 minutes.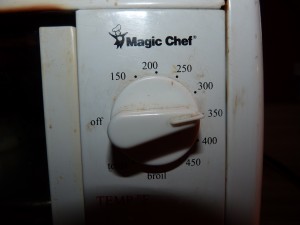 You can probably bake two or three at the same time in the toaster oven. If you are making a big batch, place the jars on a cookie sheet and bake in a conventional oven..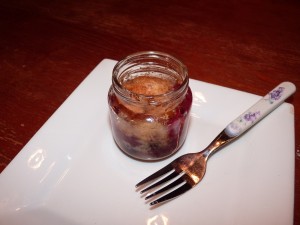 Viola! And there's even a little room at the top for some vanilla ice cream. Oh how I wish I had some right now!